I'm a big fan of Chocolate. Luckily for me, I married into a family that loves chocolate almost as much as I do. My in-laws generously gift us See's Candies for holidays and special occasions. They know what our favorite chocolates are, and get custom 1-lb boxes made. Did you know that you can customize a box with just one type of candy? Or pick out just your favorites? I didn't know that before I met my inlaws! But a 1-lb box is… well… huge. That is a LOT of chocolate. I like splitting it up into smaller pieces. Each candy can be put in its own mini chocolate box. Use the mini chocolate boxes at each place setting for your Valentine's meal, put mini chocolate boxes into your child's lunchbox, or use the mini chocolate boxes as decor in whatever way you like!
I've created this project as part of a special Valentine's Event that I'm doing with my friends Angie from the Country Chic Cottage, and Jen from 100 Directions. We're all creating Valentine's Day projects all week long that we're making with our Cricut Machines! And we've invited our crafty friends to join in! Be sure to scroll down to the bottom of this page to check out all of their awesome Valentine's Creations!
To make your mini chocolate boxes, you'll need:
12×12 Valentine's paper – double-sided papers are best for this project, but any will do.
Cricut Machine and Cricut Design Space
Cricut mat (I used the blue low-tack mat)
Scoring Stylus
Hot Glue
Chocolate wrappers
Chocolates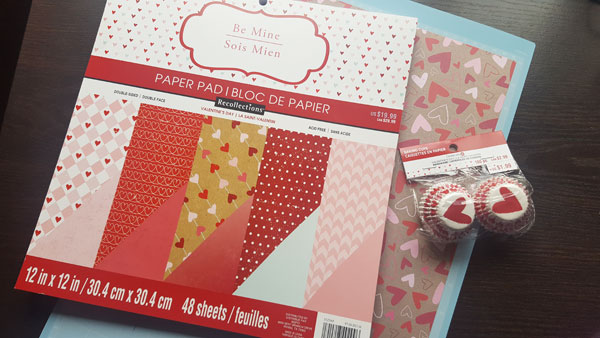 Use my free Mini Chocolate Box Cut File to cut out your boxes. Each file also makes 4 boxes and some bonus heart-shaped confetti.
Next, you'll need to fold the box on the score lines.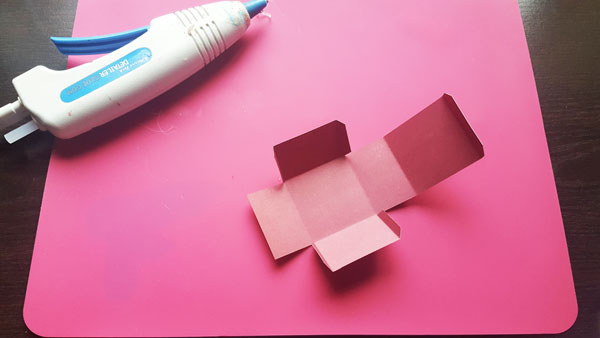 Glue flaps, and be careful not to burn yourself with the hot glue. Another option is to use Hot Glue finger protectors. Finger protectors make hot glue easier to handle and protect you from burns.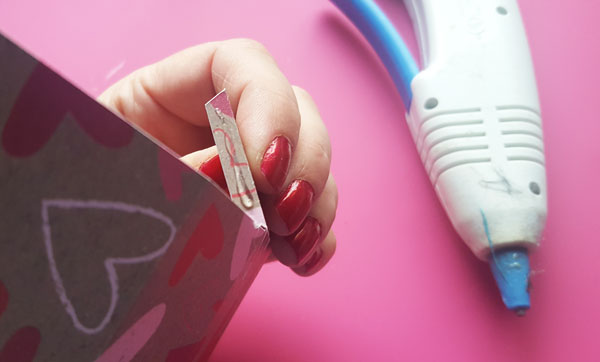 Your chocolate box is all put together! Put a chocolate in a chocolate wrapper in your box and you're all set!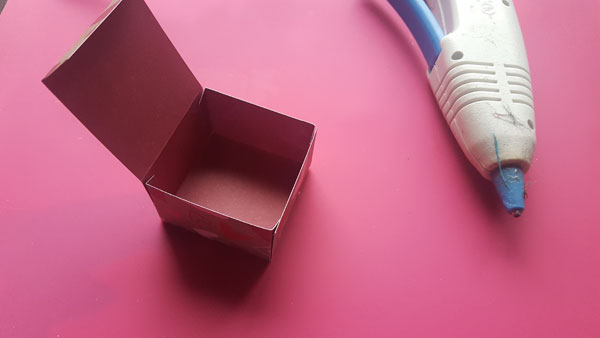 You can cut several sheets to make different colors and designs of chocolate boxes. Because more chocolate is always better!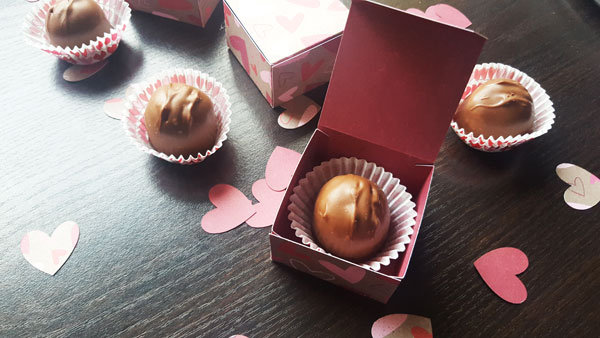 Be sure to scroll all the way down and check out all these other great Valentine's Day projects you can make with your Cricut machine!