I love imaginative play with kids. Puppets are so great for both young and old imaginations. Slip a puppet over your hand, and suddenly your hand is an entirely new character. With a different voice. Possibly an accent. You're having conversations with your hand. Arguments even. And with multiple puppets, the puppet on your hand can have deep, meaningful conversations with the puppet on your child's hand. These No-Sew Felt puppets are super simple to make. I have patterns for five different animal puppets, three of which are shown here. But with all these basic elements, you can come up with even more fun felt puppets!
This project is part of Craft Lightning week. All week long Laura from Laura's Crafty Life, Angie from the Country Chic Cottage and I are all sharing fun and fast felt crafts that can be made in 15 minutes or less. And we've invited some of our craftiest friends to join in! Scroll down to the bottom of this page to check out today's ideas, and make sure to check in on the projects all week long!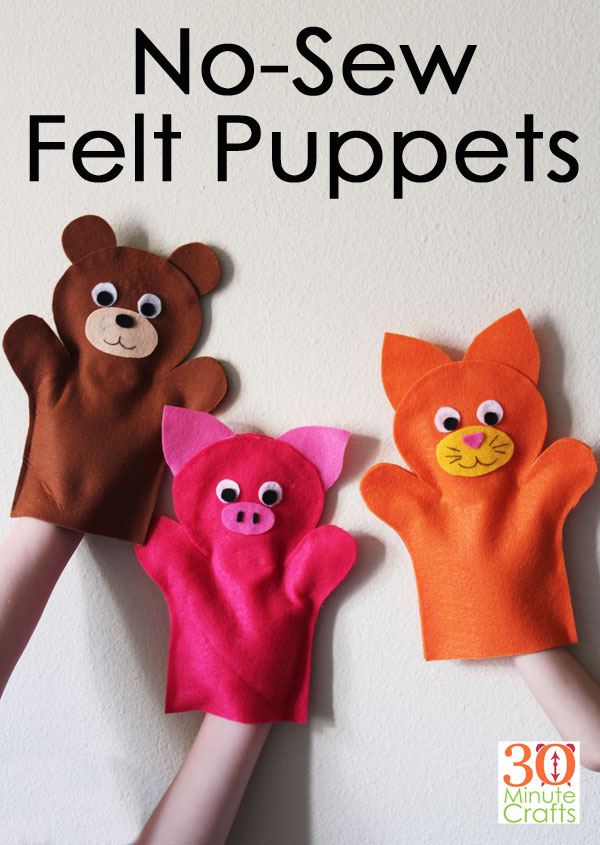 To make these no sew felt puppets you'll need:
Felt puppet PDF templates
Felt in colors needed for chosen animal(s)
Scissors
Hot Glue
Fine-tipped marker
Trace the template for the puppet shape. Cut two.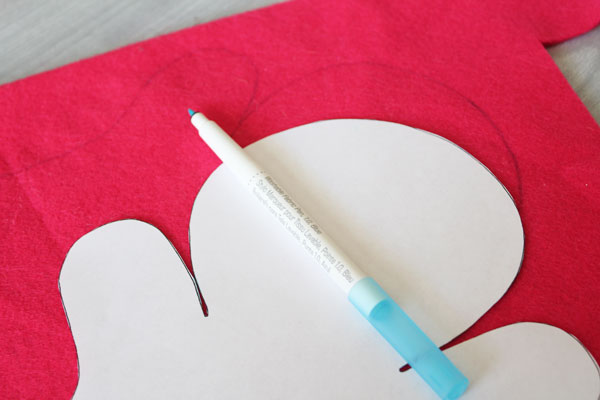 Trace the ears and muzzle for the animal you selected. Cut out. Cut a set of eye whites and eye blacks. Set aside.
Take one layer of the puppet body. Glue the ears in place.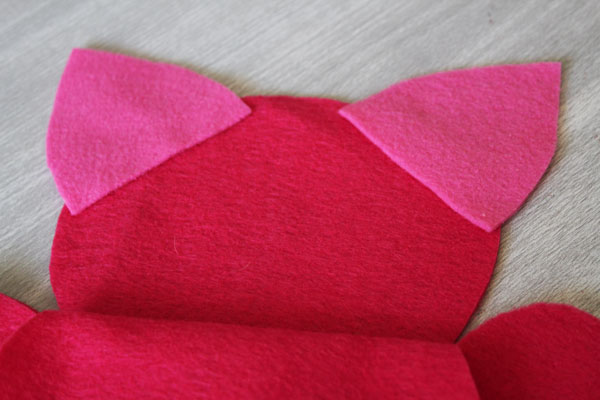 Glue the second layer of the puppet body on top. Add the glue in sections and press down the top layer before the glue cools. Be careful! Hot glue can seep through the felt to burn your fingers.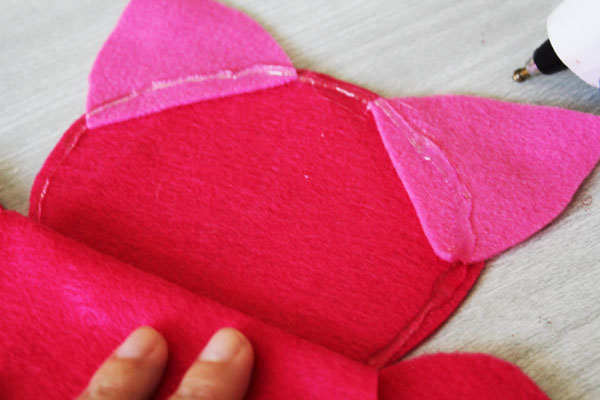 Add the eyes and muzzle.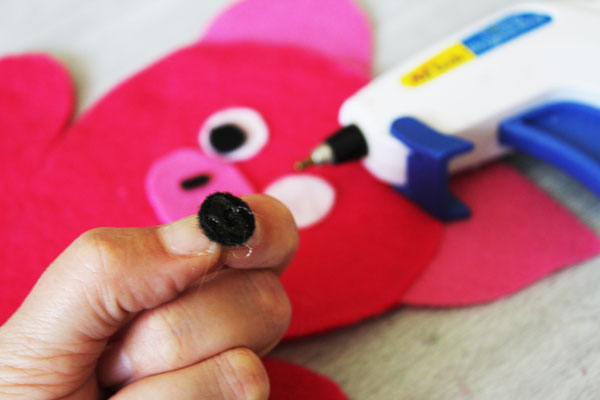 For the animals that need it, draw on the mouth and whiskers if needed.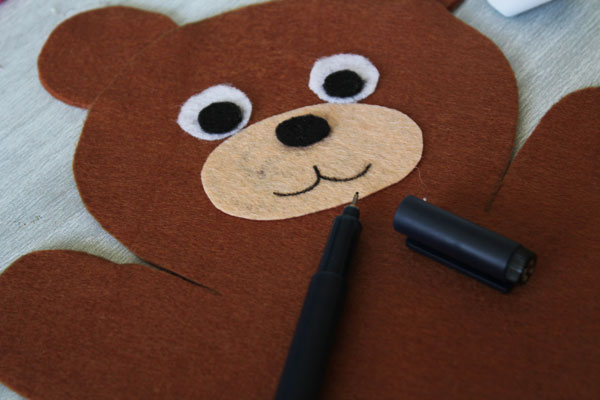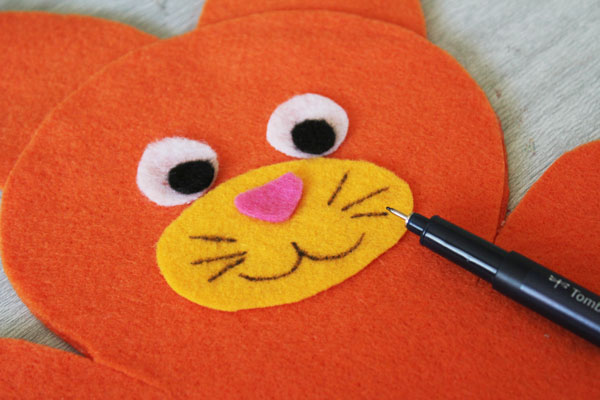 After the glue has completely cooled, your puppet is ready for some imaginative play!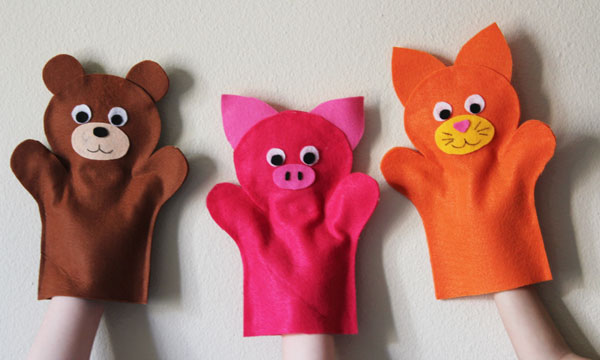 Check out these other awesome crafts you can make with felt in less than 15 minutes!
Over at Organize and Decorate Everything, Leanne shows you how to make this adorable hoop art with felt!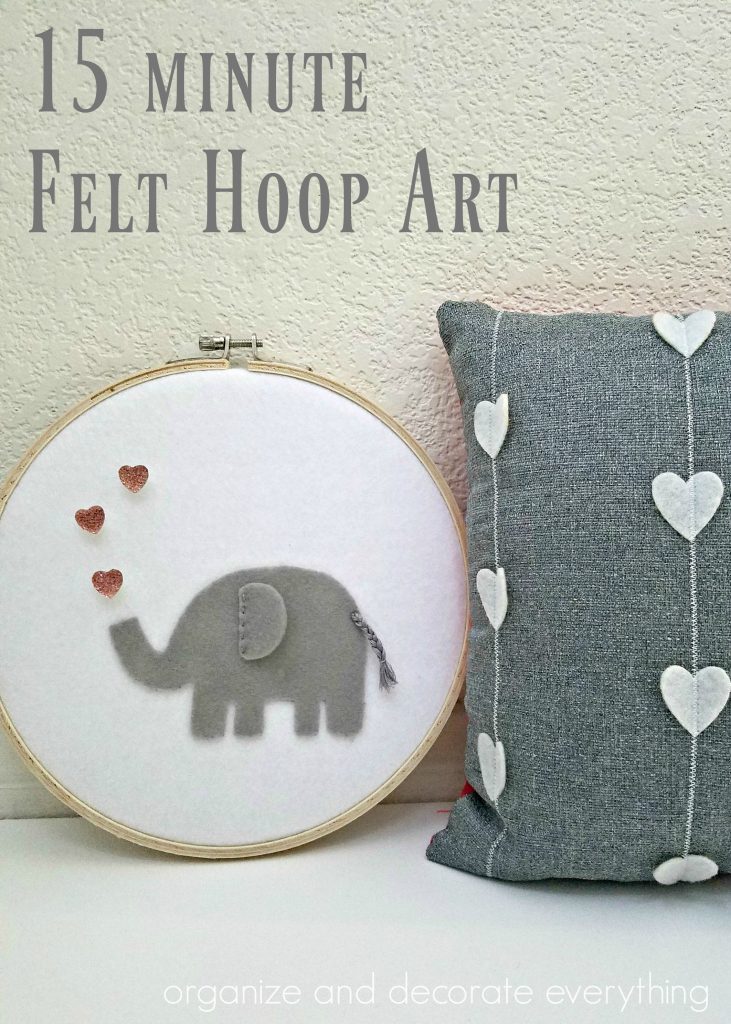 Over at Gingersnap crafts, Ginger shows you how to make this cute banner.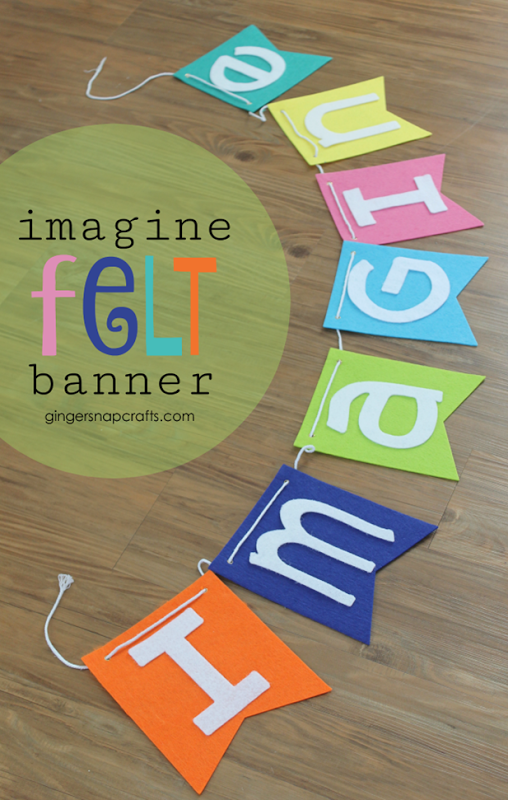 Learn how to create this fun Frieda Kahlo party favor at Michelle's Party Plan-it.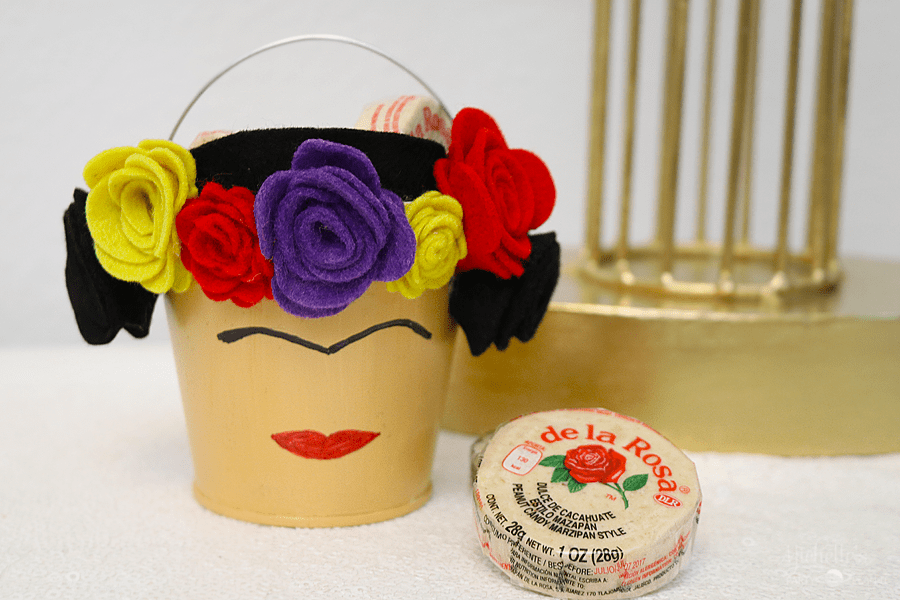 Jessica at Mad in Crafts shows you how to make non-slip coasters out of felt.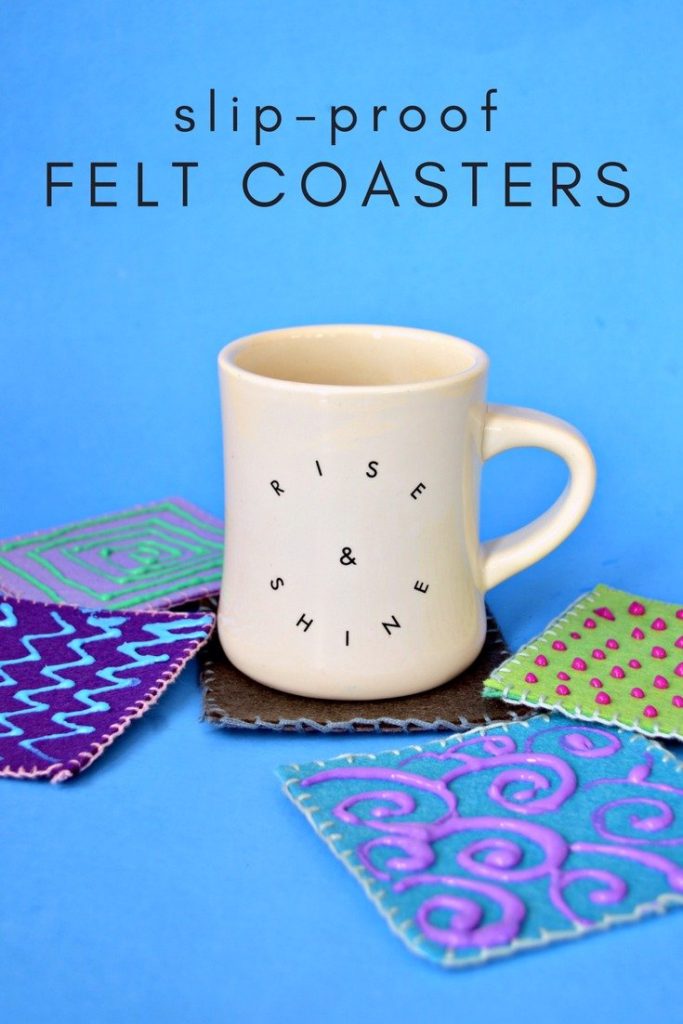 Pineapple Paper Co made this felt hair clip that is perfect for Valentine's Day.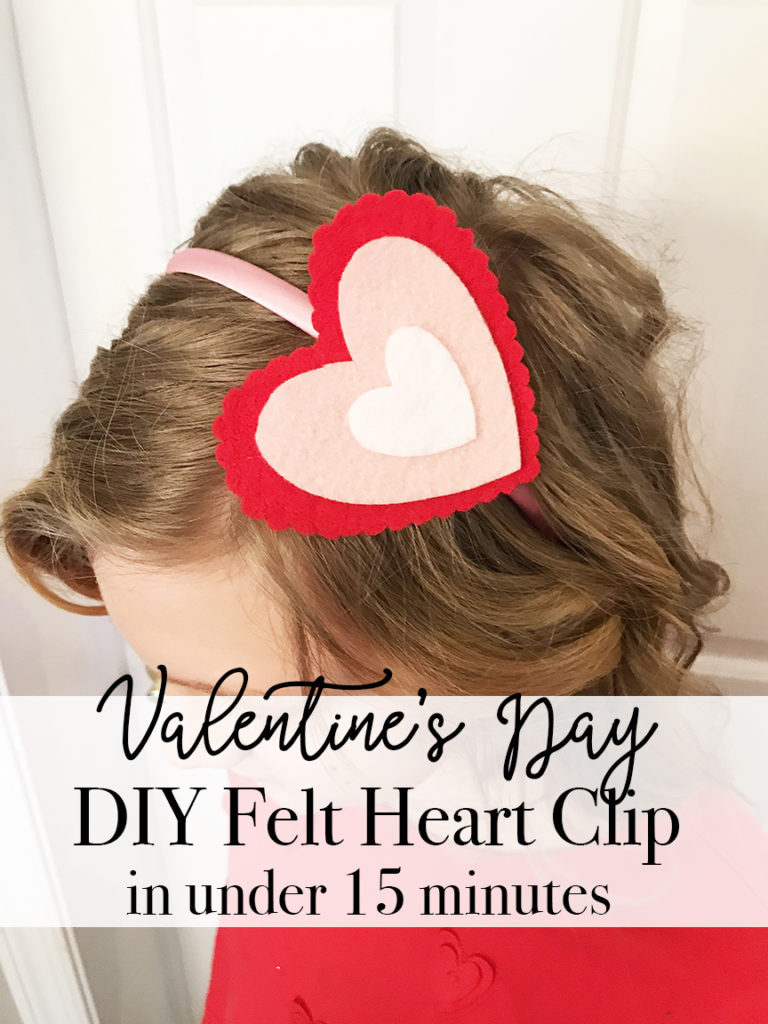 Niki at 365 Days of Crafts made these felt clips in fun designs.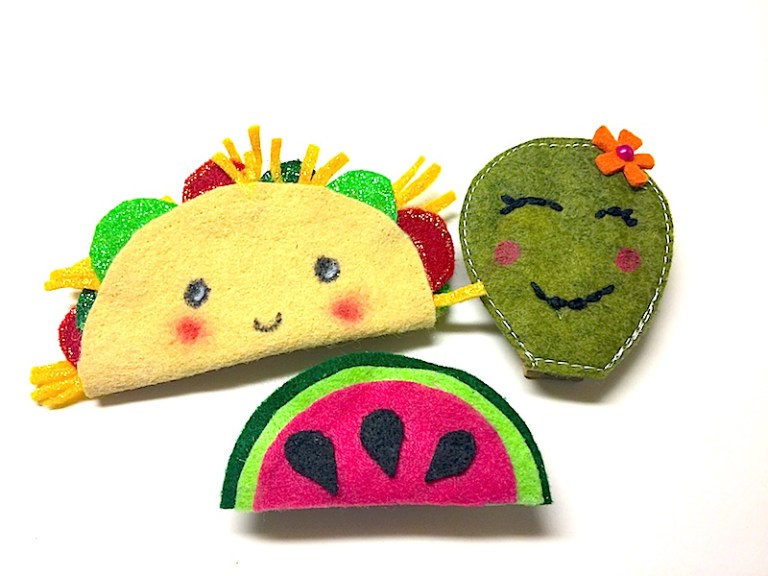 You'll see how to turn felt into flowers with Karen of Dragonflies and Lilypads.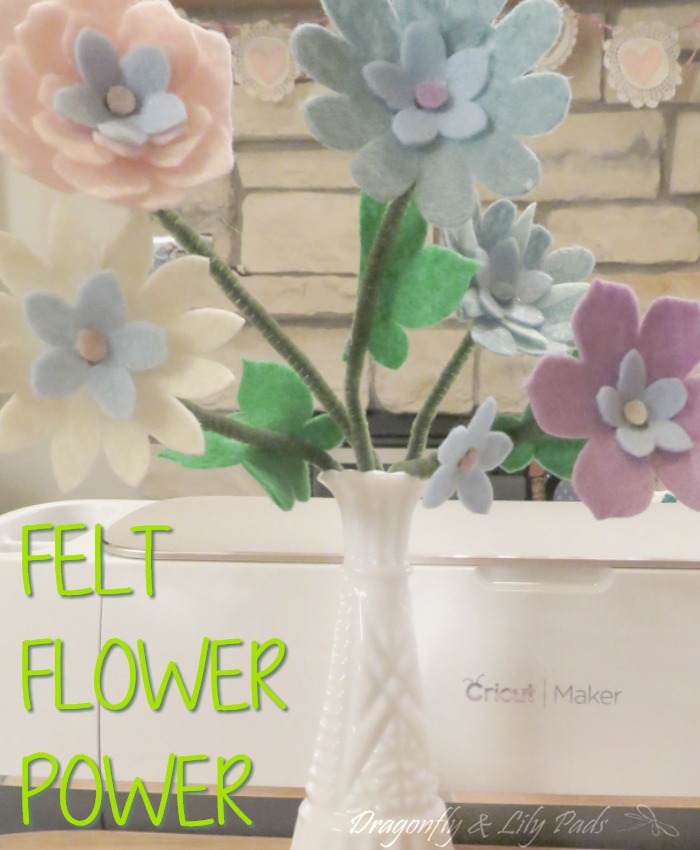 These fun felt wine glass holders were made by Paula at Frog Prince Paperie.