Looking for some colorful coasters? These clay pot coasters are quick and easy to make, and you can customize them to whatever color combination you like!
I made these clay pot coasters as part of Craft Lightning week. All week long I'm sharing crafts that can be made in 15 minutes or less made using clay pots, along with my friends Angie from The Country Chic Cottage and Morena from Morena's Corner. Check out their projects, as well as the fast clay pot crafts created by some of our craftiest friends on the Internet. I'm sharing them at the bottom of this page, and all week long!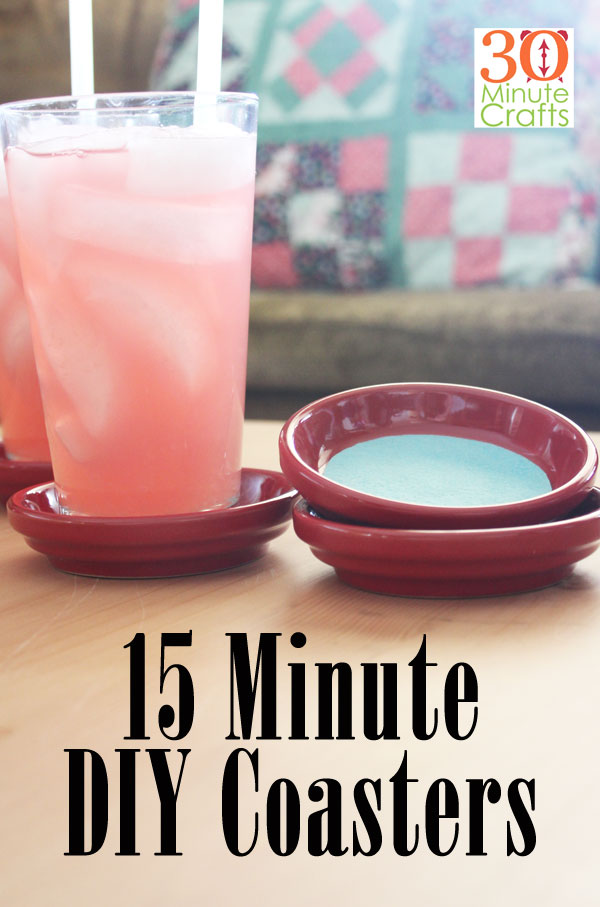 To make these Clay Pot Coasters, you'll need:
Clay dishes (used under clay pots – found in the gardening section of the hardware store)
Felt in your choice of color
Pen
Scissors
Glue
Lid matching inside diameter of clay dish (optional)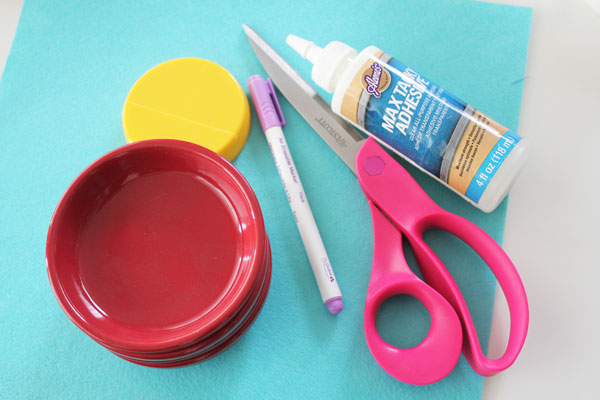 Start by drawing a circle the diameter of the inside of the clay dish on the felt. I found that the easiest way to do this was to search around the house to find a lid, jar, or glass that fit nicely inside the rim. I found one fairly quickly – this is the lid from my fish food container!
You'll need to trace four of these circles if you're making four coasters like I am here.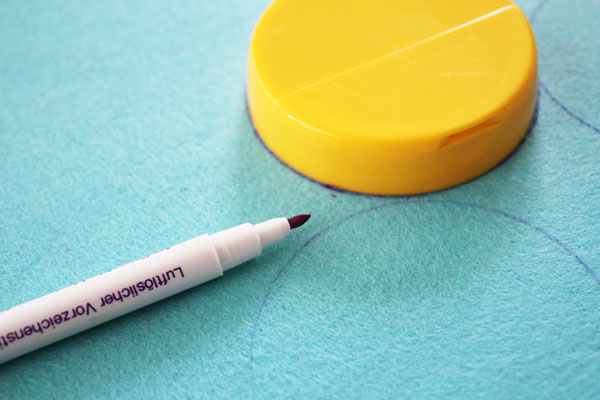 Cut out the circles.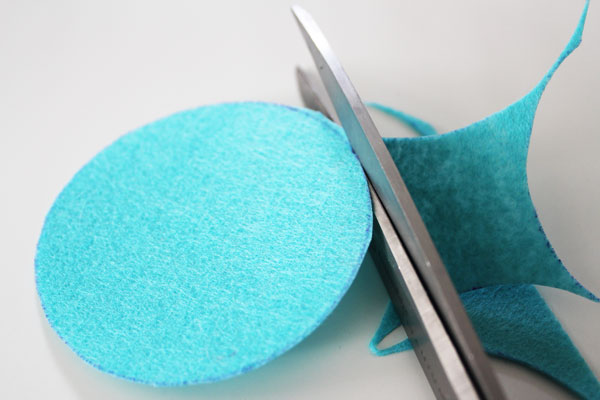 Add glue to the back of each circle. I like to add the glue in an organized way (like I am here – with the concentric circles). Different qualities of felt absorb the glue in different ways, and if the glue bleeds through the felt and is visible after it dries, I'm always happiest if it is done in a pleasing pattern like this.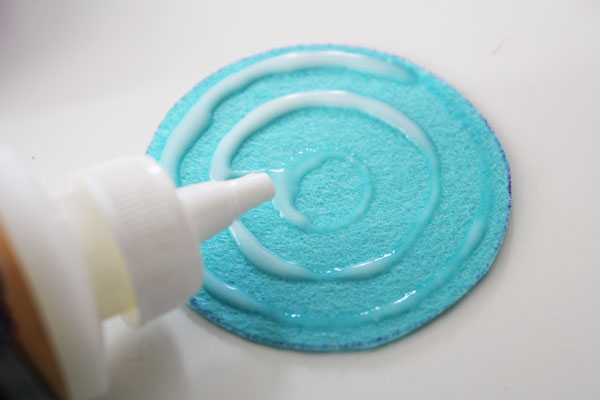 Place the felt, glue-side-down into the bottom of the dish.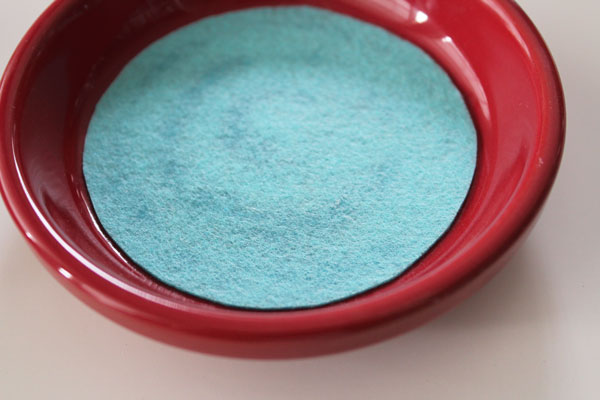 Repeat for all coasters. Allow the glue to dry before using.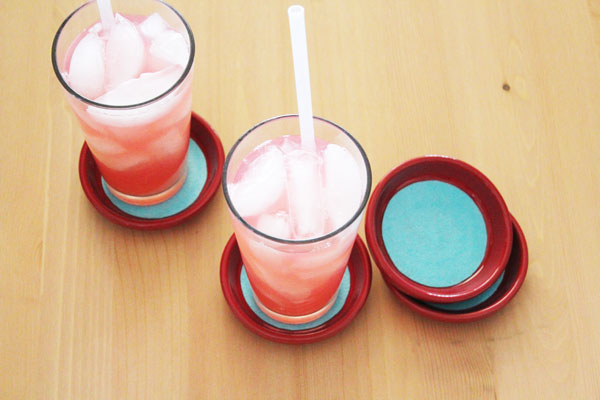 Want some more fun and fast projects to make with clay pots? Check out these fun projects!
How fun is this Macrame Clay Pot that Lydia Out Loud made?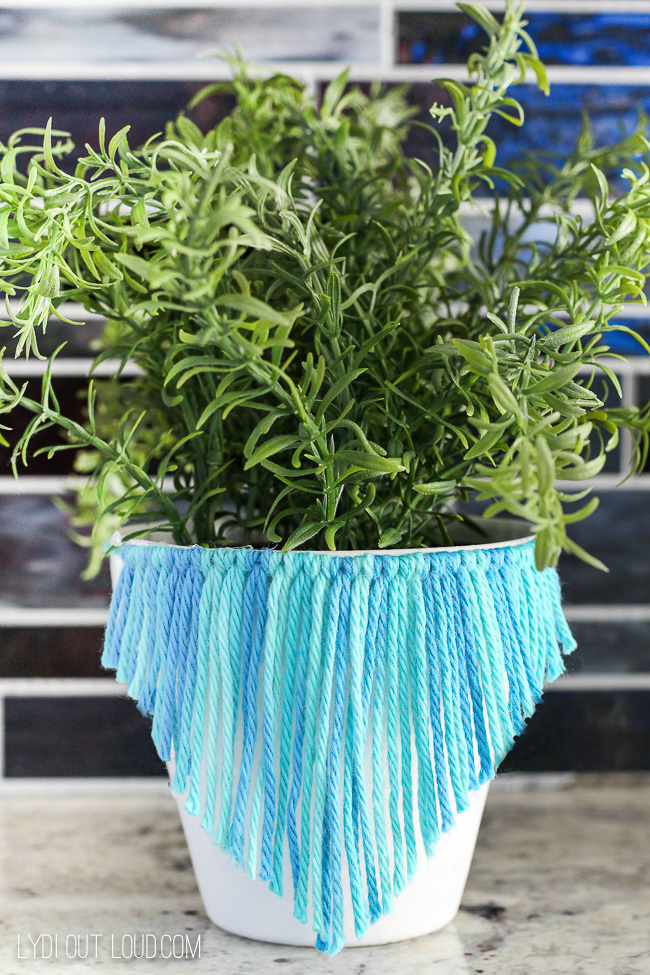 I'm loving these watercolor ombre pots made by The DIY Village.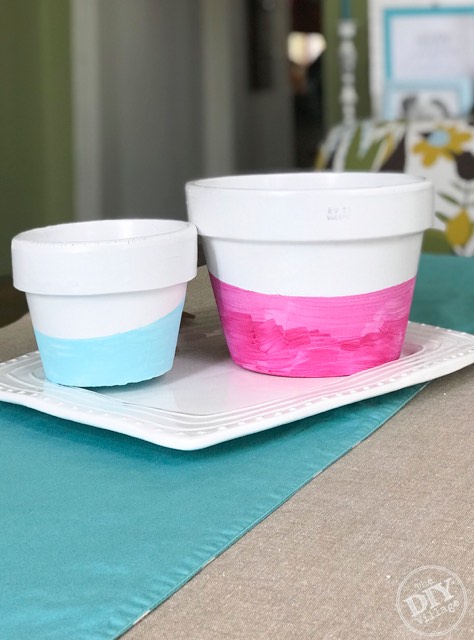 See Lindsay Say gave clay pots a glamorous upgrade with these metallic look clay pots.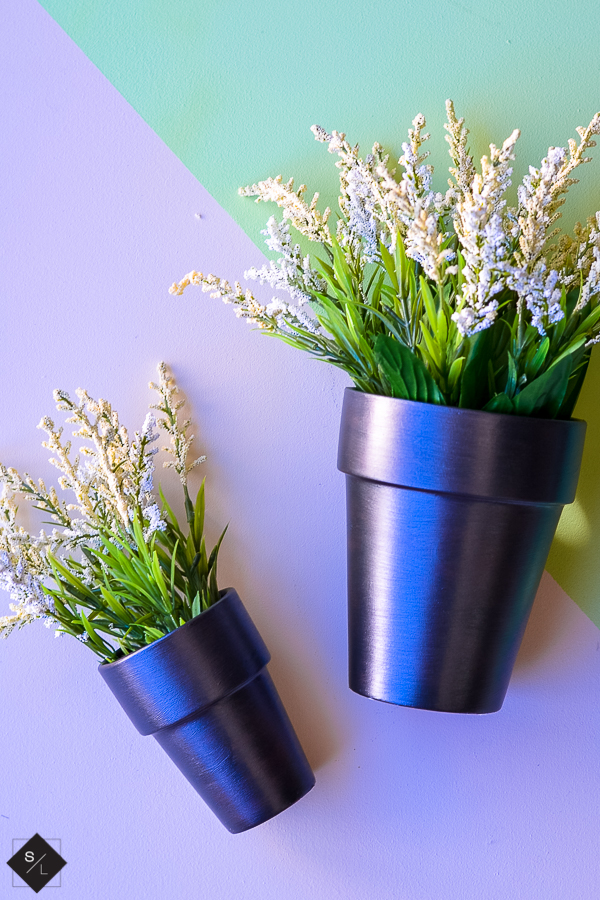 Looking for a fun Easter gift? These bunny butt pen holders at Frog Prince Paperie are super cute!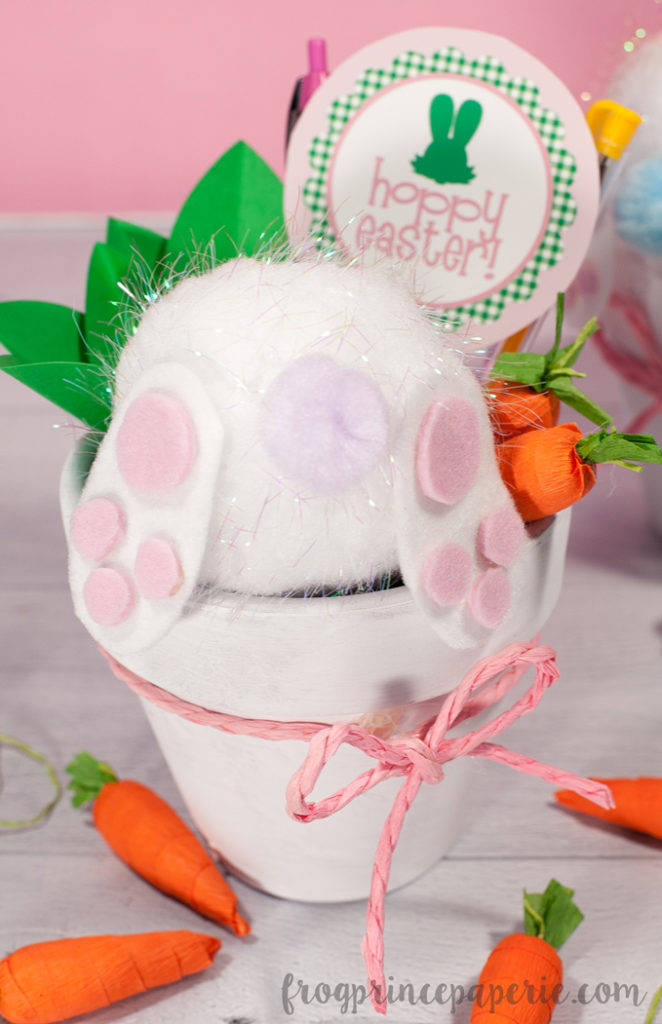 PS I Love You shows you how to transform broken clay pots into plant markers.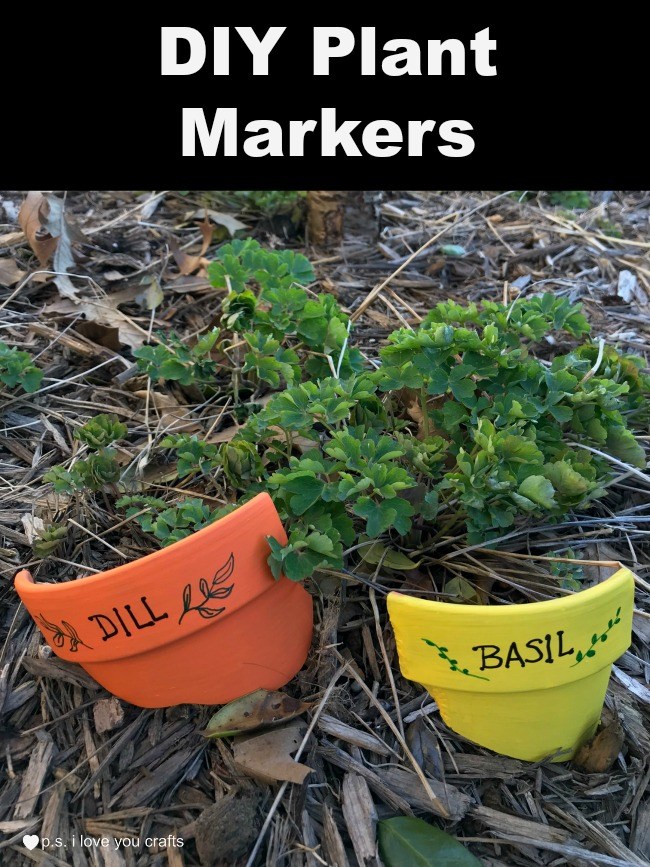 How cute is this Whale clay pot? Tried and True shows you how to make your own.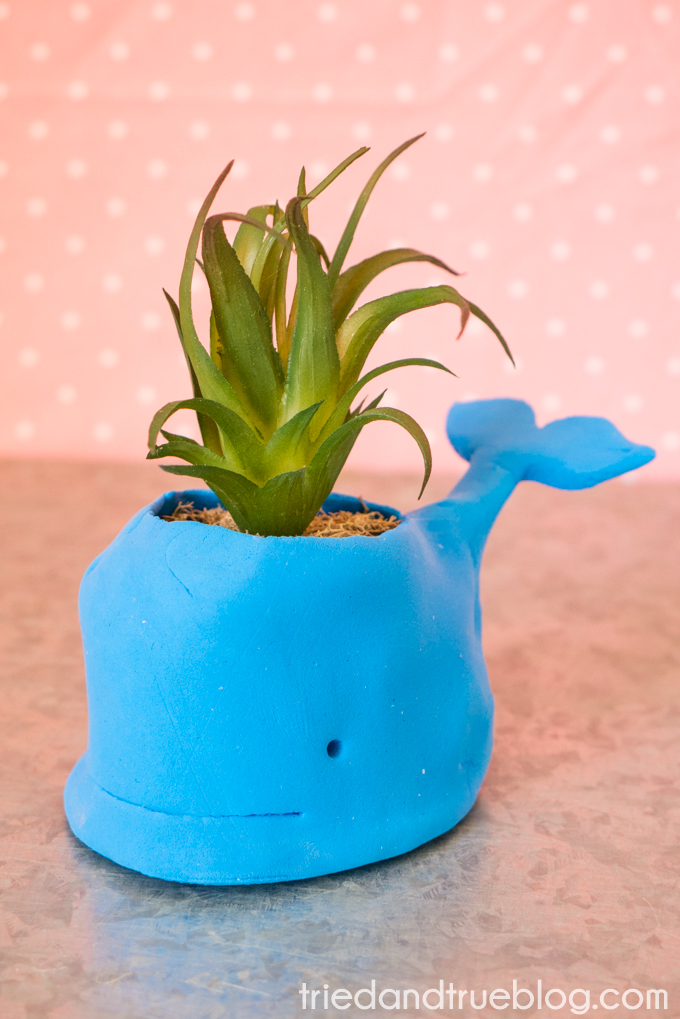 I love this clay pot turned Unicorn by Debra Quartermain.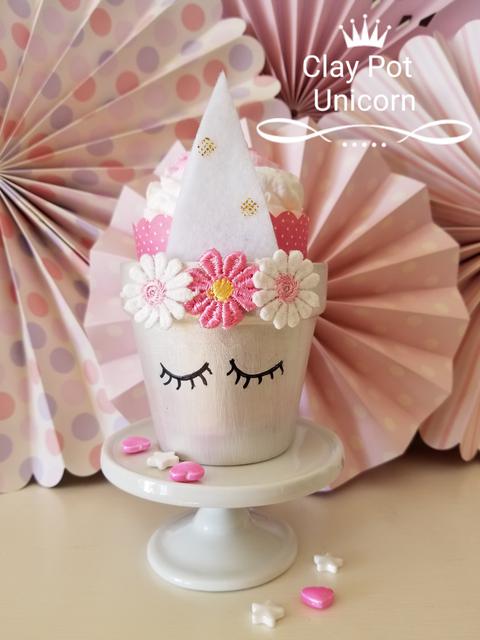 Morena, our crafty co-host for the series made this fun chair planter using an old chair and a terra cotta pot!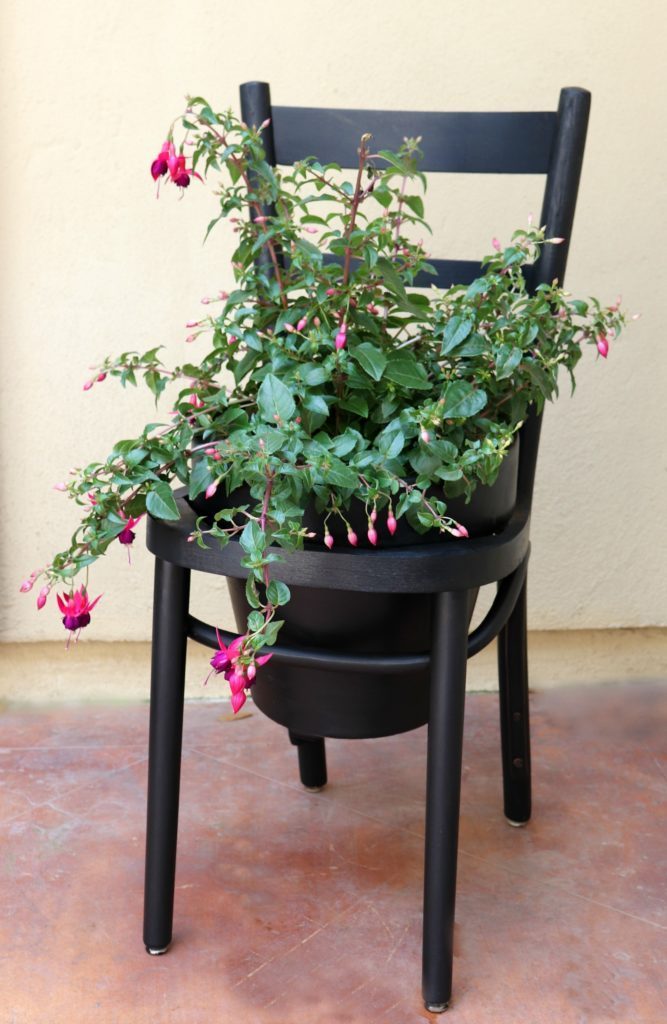 My long-time co-host for Craft Lightning, Angie from the Country Chic Cottage made this fun fairy garden – complete with outdoor pool!