Sounds like an oxymoron, right? But it isn't! This cute Sewing Box is a no-sew project! You won't need to thread a needle to make this handy sewing box! Perfect for storing thimbles, thread, and sewing notions inside, while using the pincushion on top for pins and needles.
This project is part of Craft Lightning Week. All week long I'm sharing crafts that can be made out of wood – and in 15 minutes or less! That's right, this No Sew Sewing Box can be made in just 15 minutes! And my friends Angie from The Country Chic Cottage and Laura from Pet Scribbles are also in on the fun, sharing 15 Minute Wood Crafts on their sites as well. Of course, we also have crafty friends from around the internet joining in… scroll down to the bottom of the page to find all of their fun ideas!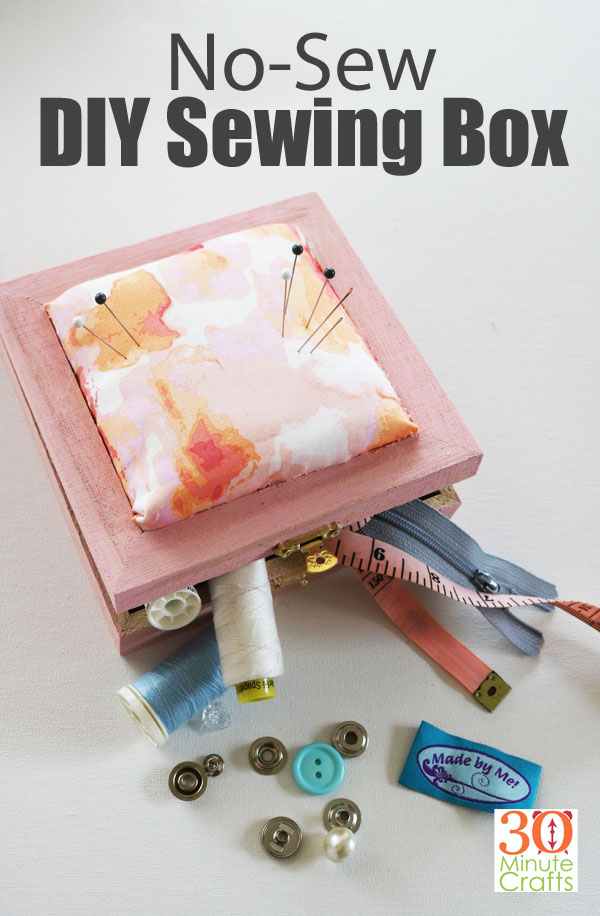 To make this No Sew Sewing Box, you'll need:
Wooden Box with an inset square (I got this one at Hobby Lobby)
Paint or Stain
Paintbrush
Fabric
High-loft Batting
Scissors
Hot Glue
Popsicle Sticks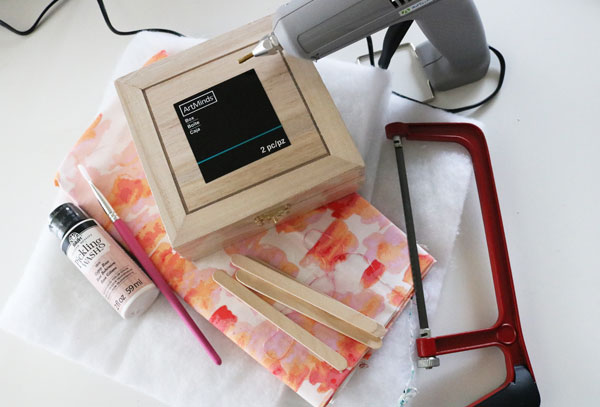 Start by painting the box. I used this Folk Art Pickling wash in a pretty pink color.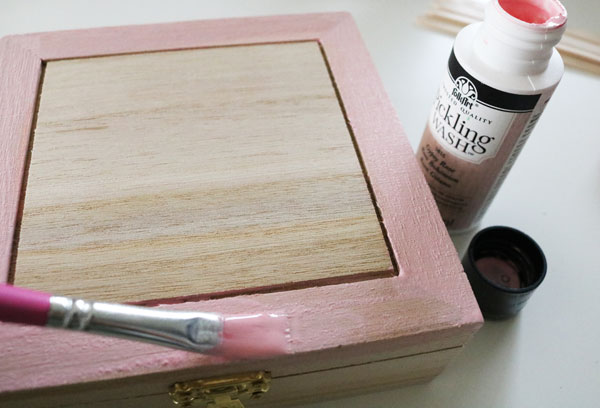 Cut two pieces of batting the size of the inset square on the box.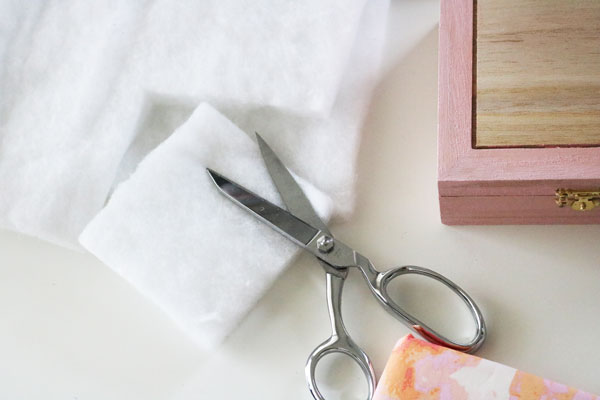 Cut a piece of fabric about 2″ larger on all sides than the batting squares.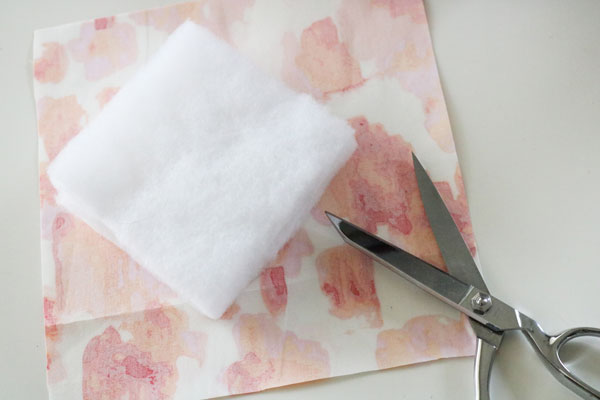 Stack the two batting squares on top of each other. Center them on the fabric. Wrap the fabric around the batting, and glue in place.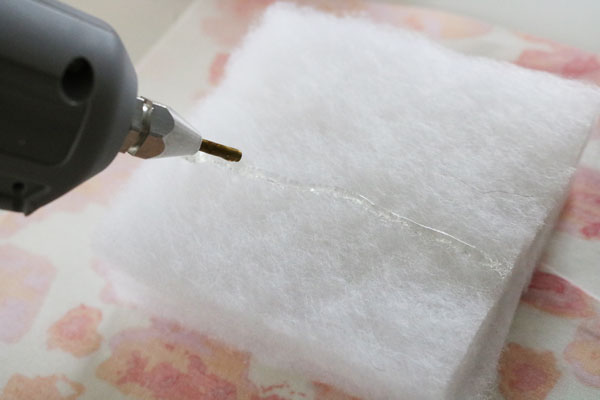 You can use a popsicle stick to hold the fabric in place while the glue cools. A great alternative to burning your fingers.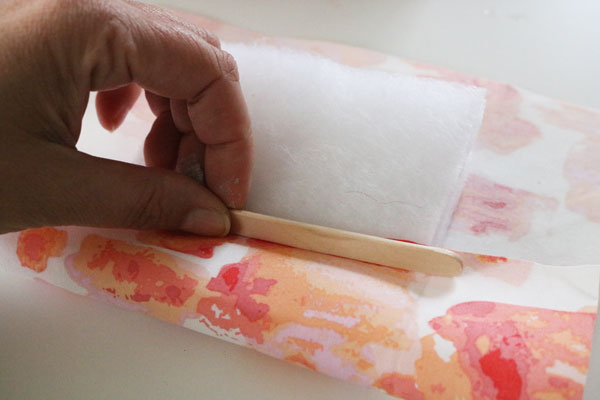 Fold up the sides as well, keeping the corners neat, and gluing the fabric in place.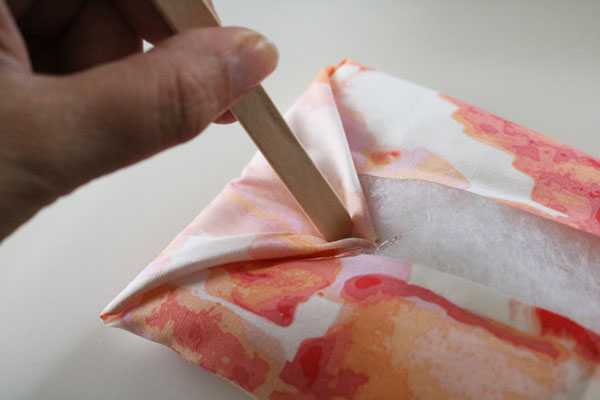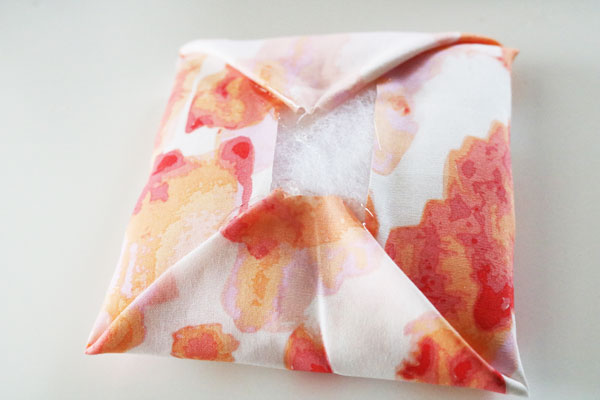 Fill in the inset square on the top of the box with some hot glue.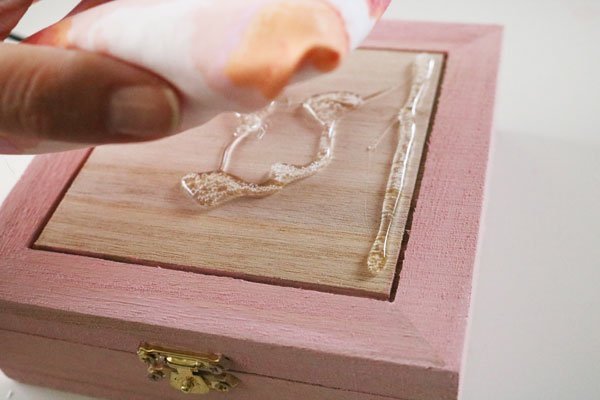 Add more glue to each edge, one at a time.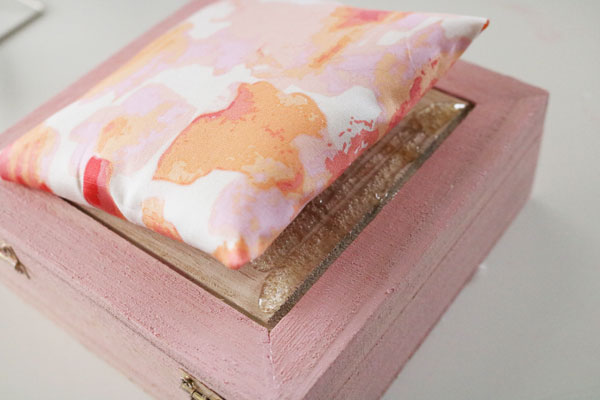 Before the glue cools, use a popsicle stick to push the edge of the fabric into the groove on the lid of the box. This makes for a nice, neat edge.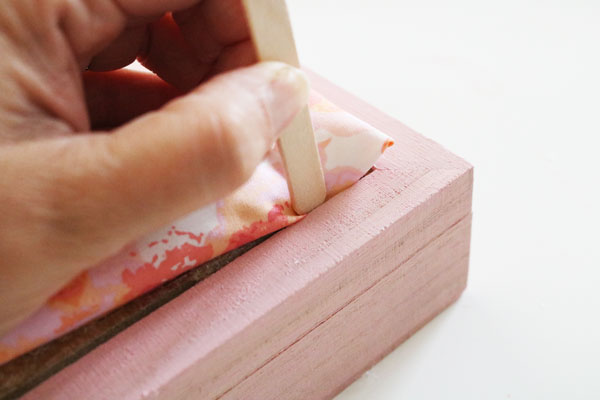 Once all four sides are glued down, your No Sew Sewing Box is complete!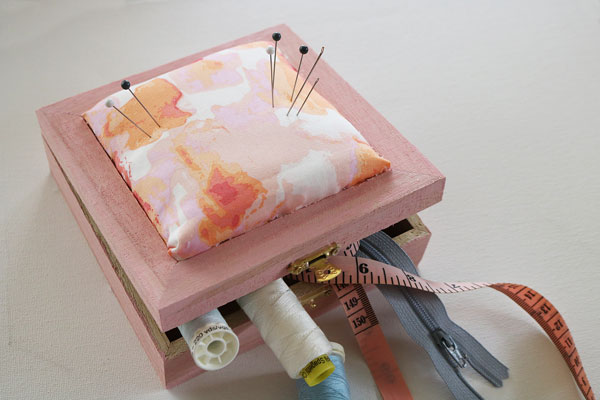 It is that simple (and that fast) to make!
Check out these other fun and fast wood crafts… and be sure to come back all week long for more fast wood craft ideas!
Over at The Inspiration Vault, you'll learn how to turn Karate Break Boards into Inspirational Signs.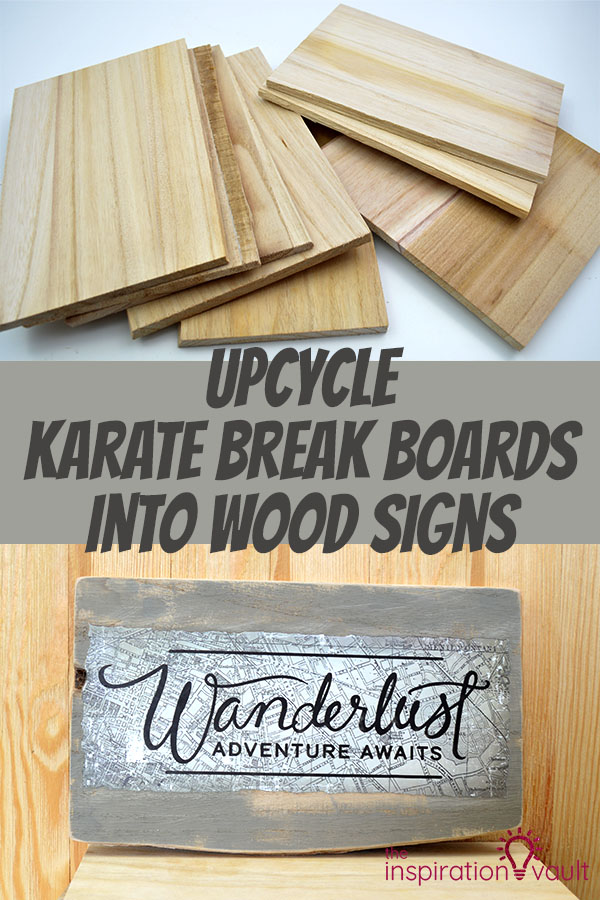 I love this giant Pickup Sticks game from Meander & Coast.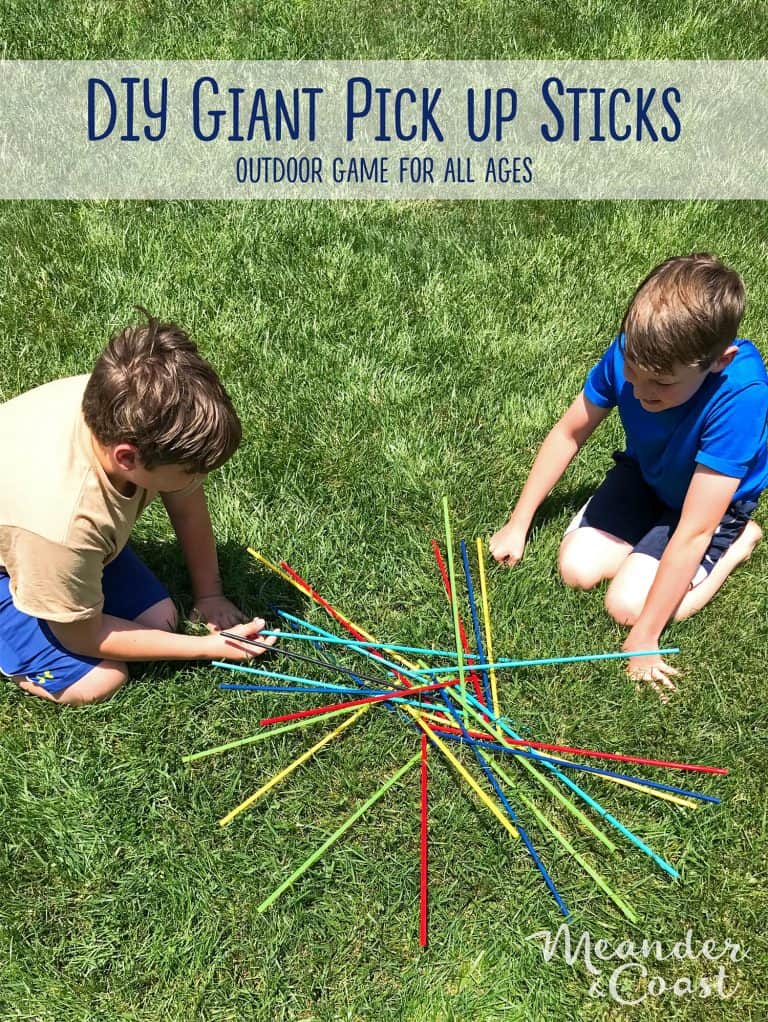 Scrap Wood can be transformed into Patriotic Decor with Refresh Restyle.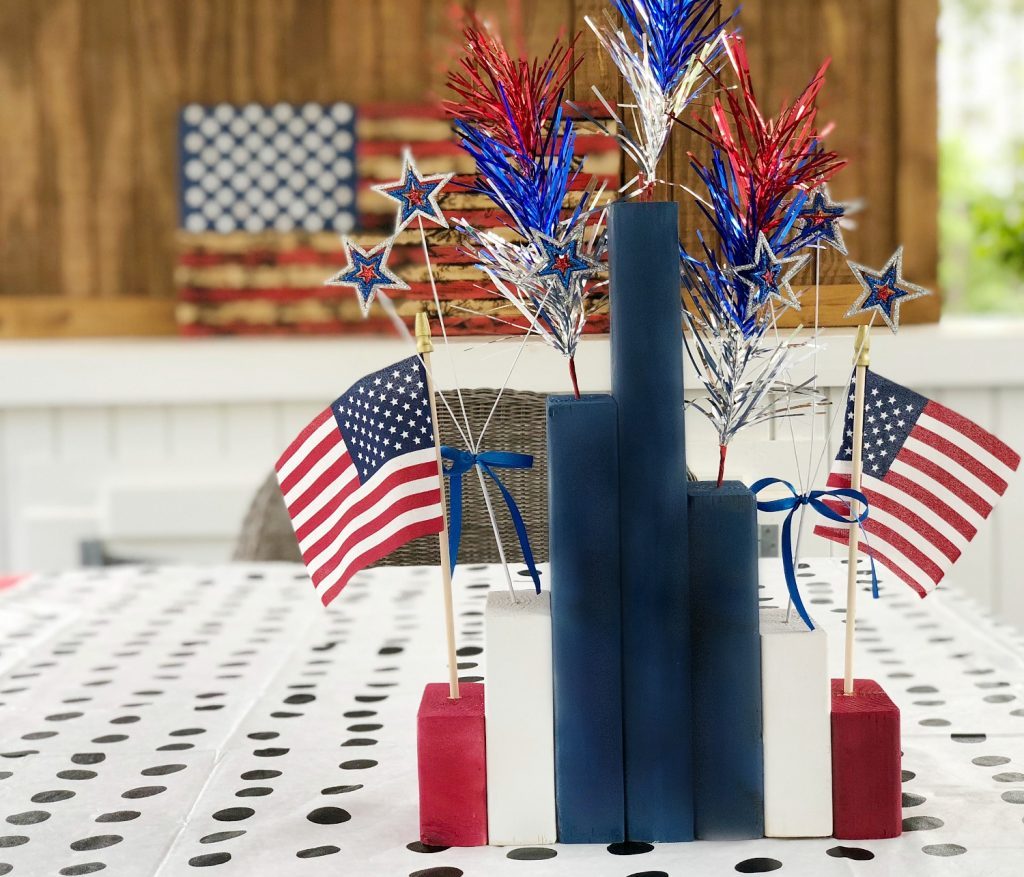 Mad in Crafts whipped up this Americana Clipboard and shows you how to make your own.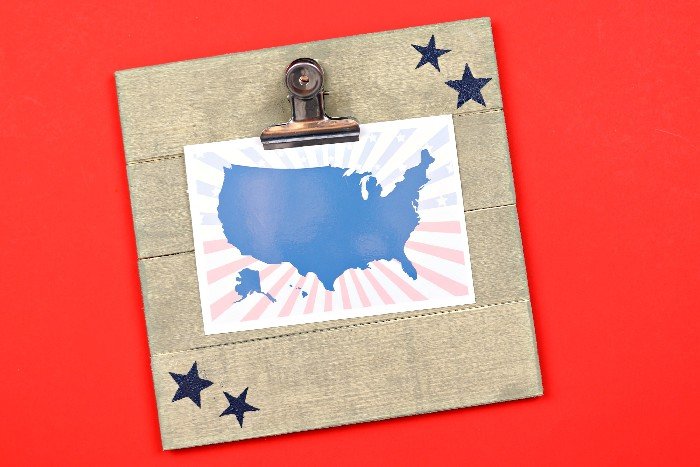 How fun is this Be Still Sign from Michelle's Party Plan-It?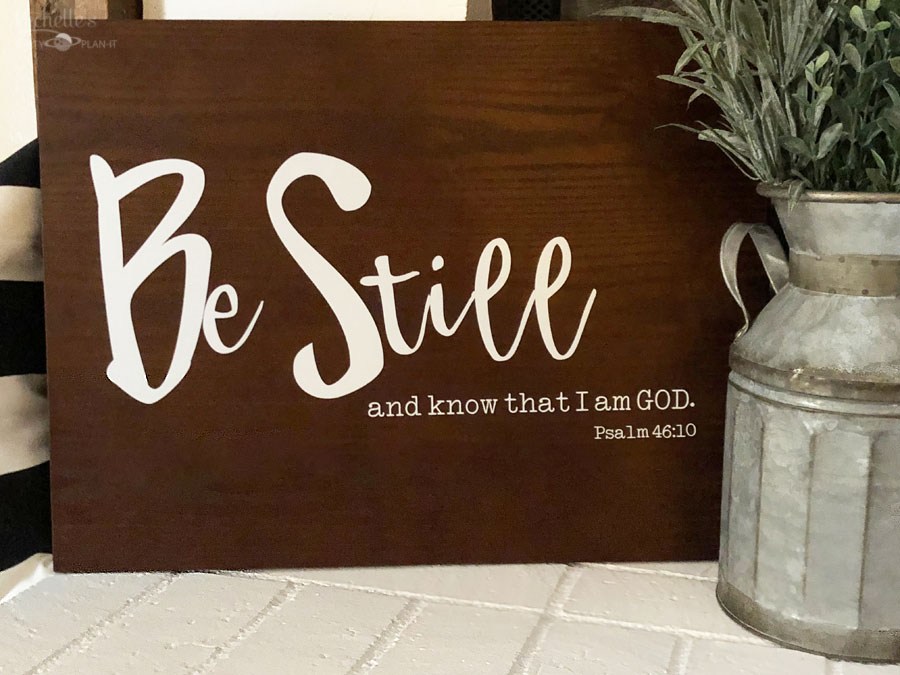 Paula at Frog Prince Paperie uses curved text and her Cricut to make this great project!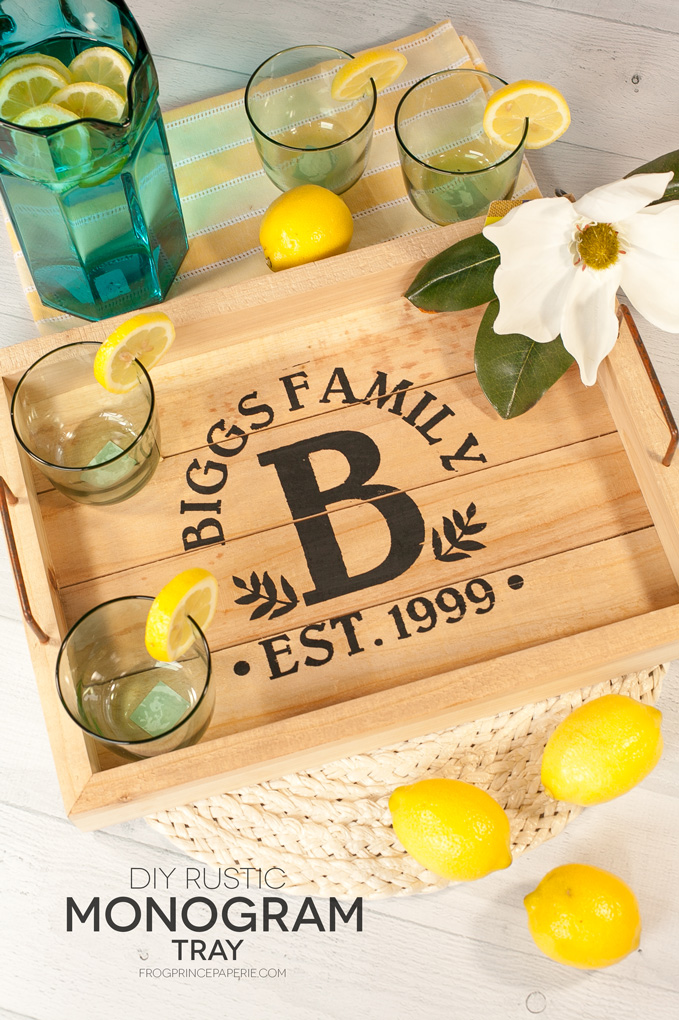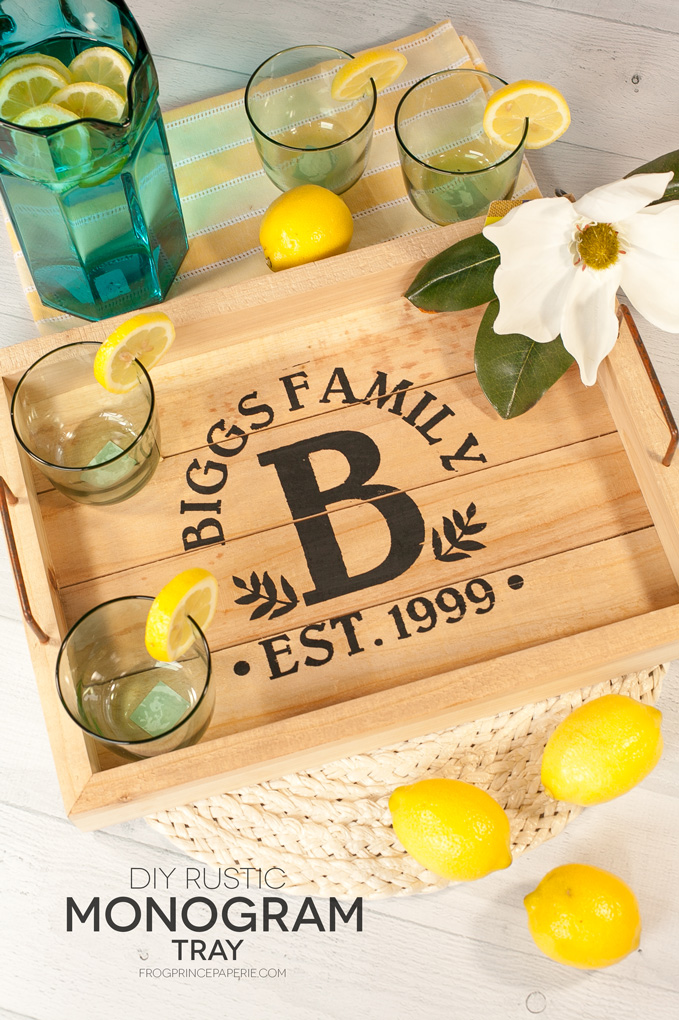 I love this perpetual calendar that Laura from Pet Scribbles made!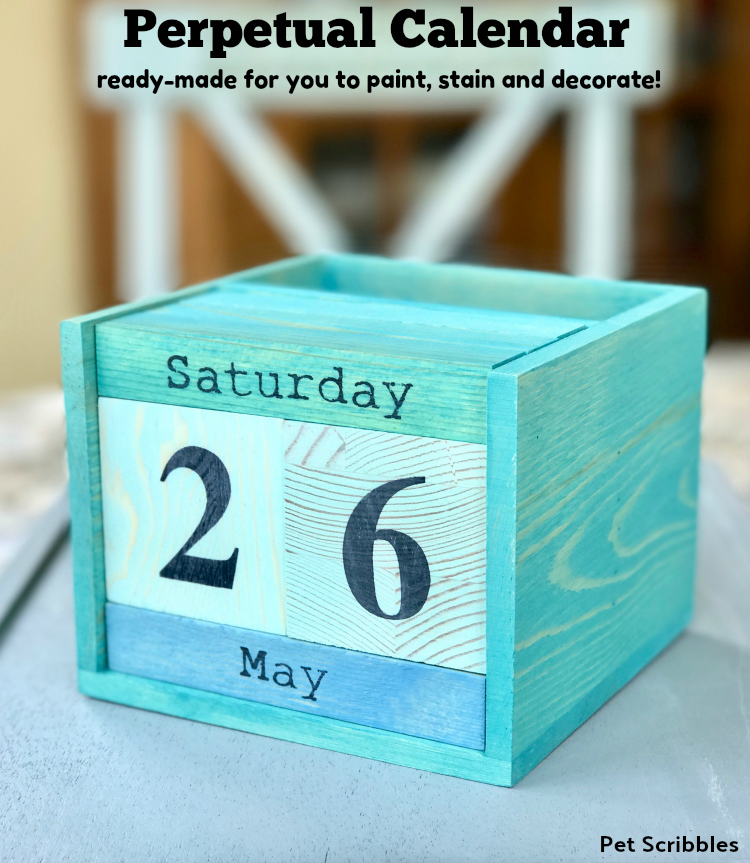 How clever is this Measurement conversion chart that Angie from The Country Chic Cottage made?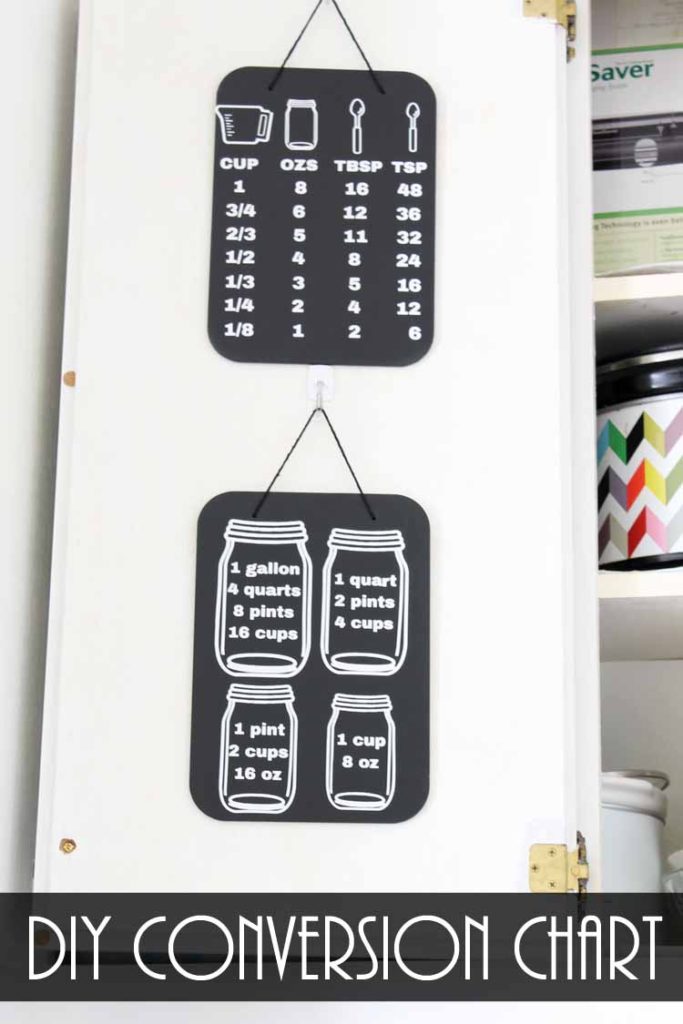 Be sure to come back tomorrow to check out more fun and fast crafts made out of wood!