I'll admit, Burlap is not generally the first material I think of when making a sunglasses case. But this burlap sunglasses case is lined with felt to make it super soft. And, since the outside is made of textured burlap, it is easy to find even at the bottom of an untidy purse or beach bag.
This craft is part of Craft Lightning Week! You may have noticed all week long that my friends Angie, Beth and I have been sharing burlap crafts. And we've invited our crafty friends to join in! So be sure to scroll all the way down to the bottom of this page to check out the fun crafts that they have made with Burlap. As an added bonus, any of these crafts can be made in 15 minutes or less!

To make this Burlap Glasses Case, you'll need:
Burlap (I went with this fun teal color)
Felt (I love the contrast of the pink)
Scissors
Pins
Sunglasses
Sewing Machine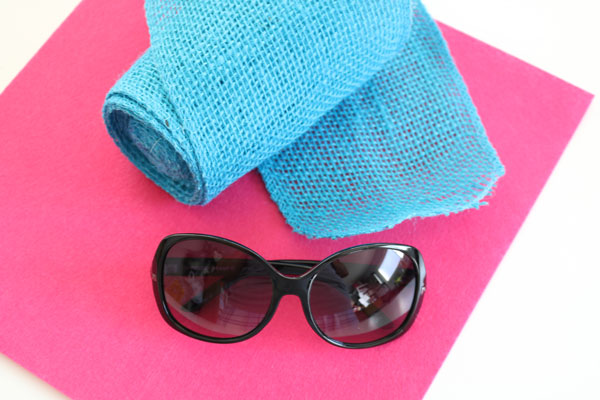 Fold the felt, and cut to fit larger than the sunglasses.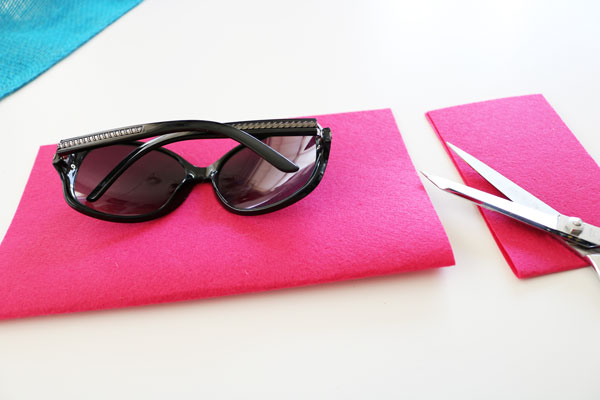 Cut enough burlap to cover.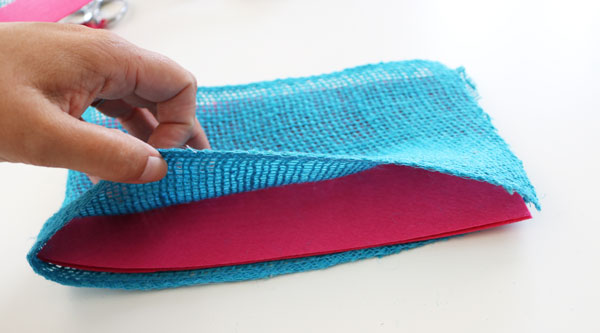 Stitch along 3 sides, leaving the top open.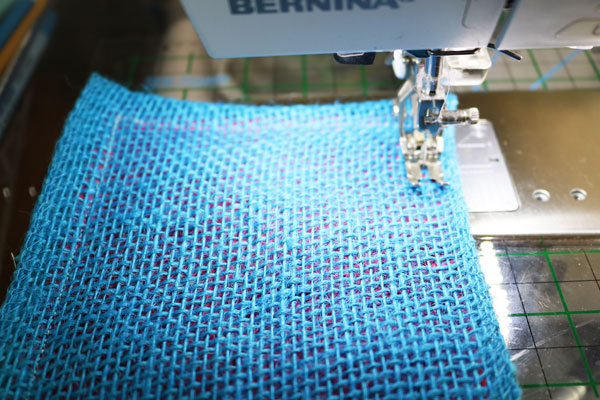 Trim the top. You can stop here if you want, but I went a little further…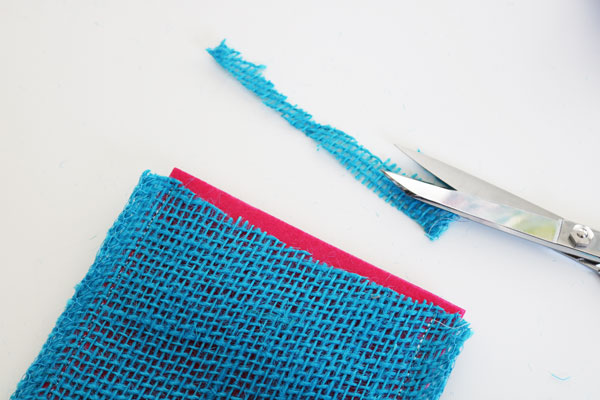 Flip the top edge over about 1/2″, and pin in place.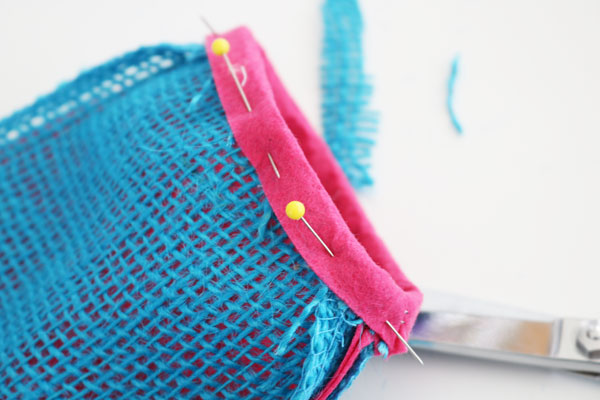 Stitch the top edge down, carefully removing the pins and being careful not to stitch over them.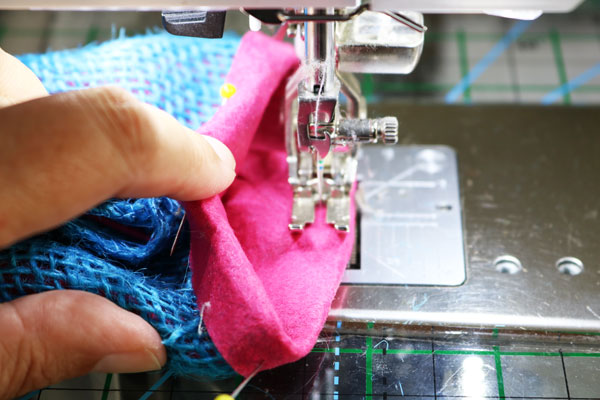 Your burlap sunglasses case is complete!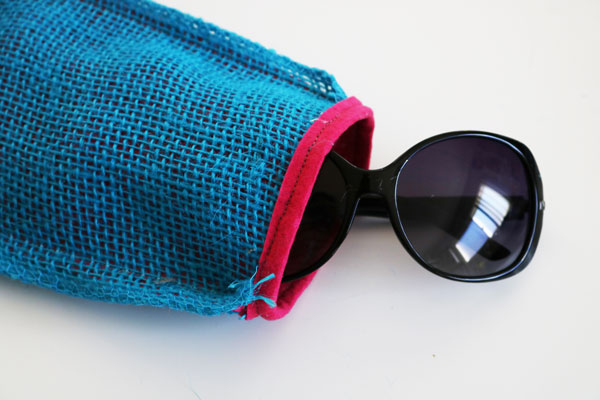 Check out all these fun and fast crafts made with Burlap!
I love this burlap garland from Marie at the Inspiration Vault.
Over at Tried and True, Vanessa made a cute banner from burlap.
Looking for gift bags? Try making some gift bags from burlap like Kara at Happy Go Lucky.
Michelle from Our Crafty Mom adds burlap to her decor with this burlap valence.
Wrap a terra cotta pot with burlap and Niki from 365 Days of Crafts.
How fun are these dinosaur burlap napkin rings from Blanca at Creativities Galore?
DIY Danielle shows you how to DIY a Serger Mat from burlap!