You don't have to be particularly crafty to whip up this simple burlap flower. The petals don't have to be perfectly cut – in fact they look best if they are cut very organically. And since you don't need any special patterns or templates, you can whip up this simple burlap flower in 15 minutes or less!
This burlap flower is part of Craft Lightning Burlap Week! All week long my friends Angie, Beth and I (along with some of our other crafty friends online) are sharing fast and fun crafts that can be made with burlap. Be sure to scroll all the way to the bottom of this page to check out their fun ideas, and come back all week long to get fast and fun burlap craft inspiration.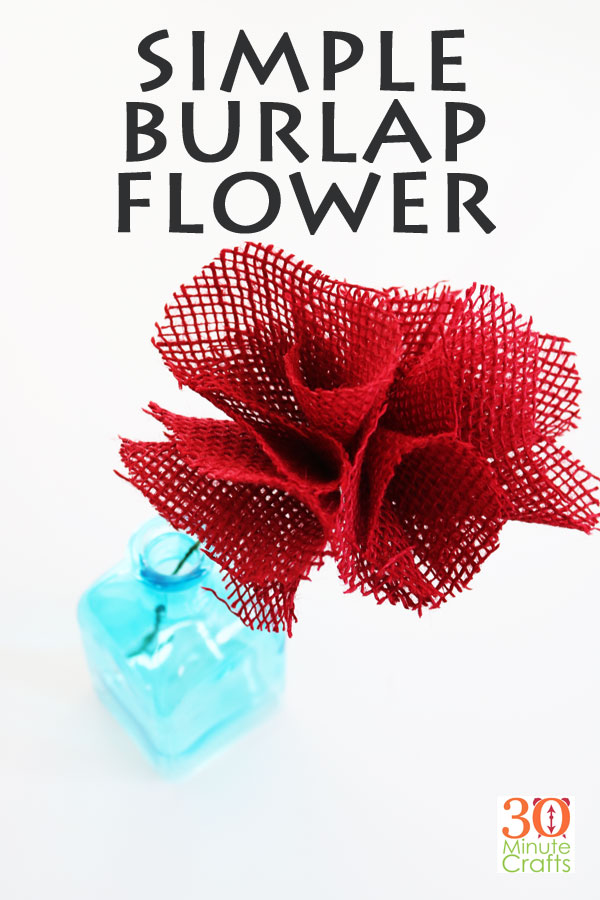 To make this simple burlap flower, you'll need:
Floral Wire
Burlap in the color of your choice (I went with red)
Scissors
Hot Glue
Hot Glue Finger Protectors
Floral Tape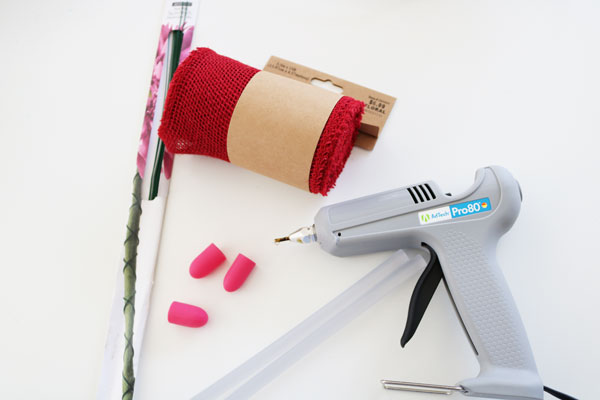 Cut rough circle-ish shapes from the burlap. Wavy and uneven edges on the circle will make for the most interesting flowers because the uneven edges add more texture.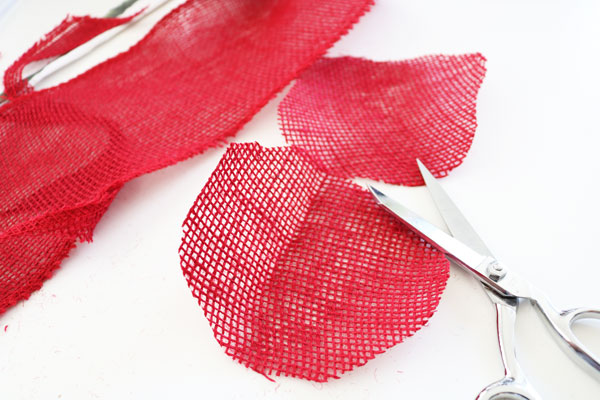 You'll need 5-7 circles, depending on how full you want your flower to be.
Bend the top 2″ of your wire over.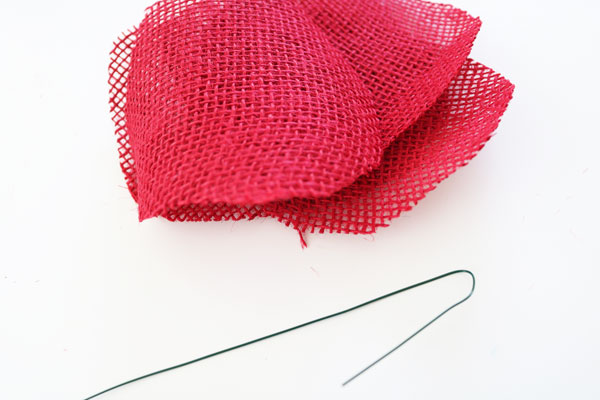 Fold one circle in half, then in half again, to make quarters. To keep the interest, make the quarters uneven.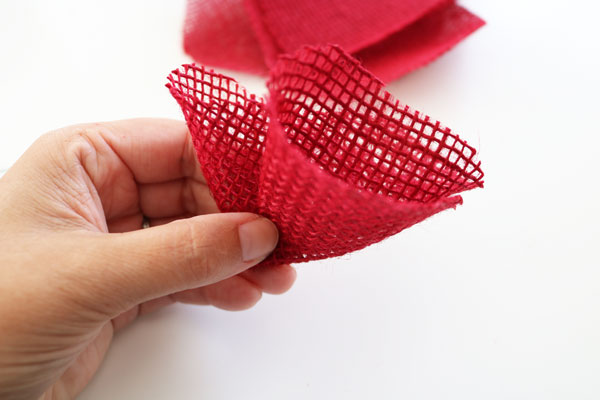 Thread them onto the wire, right near the fold. Stack them all up.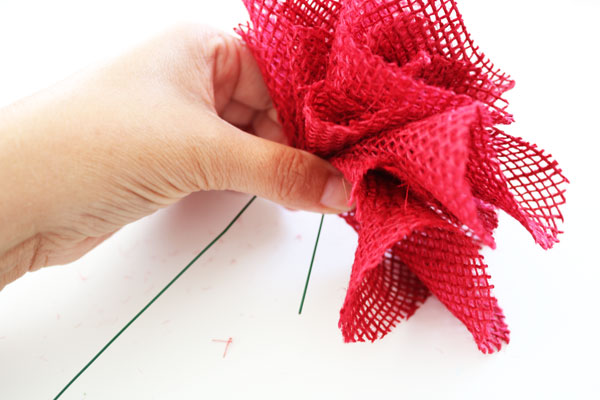 Twist the wire together to secure. Use some hot glue to hold the burlap in place. Use the finger protectors on your fingers as you to push the base together until the glue starts to cool.
Wrap the base and stem with floral tape.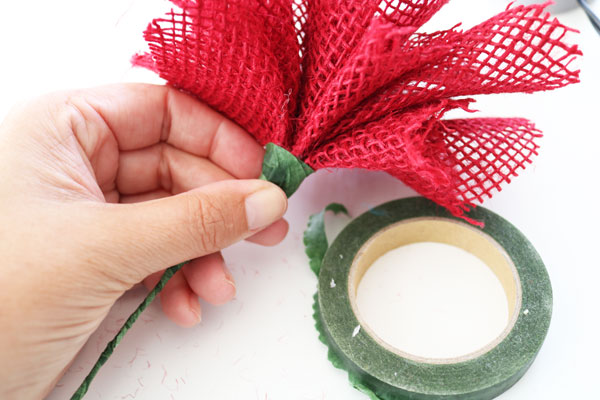 You can trim the stem to whatever length you like to fit your vase or floral arrangement.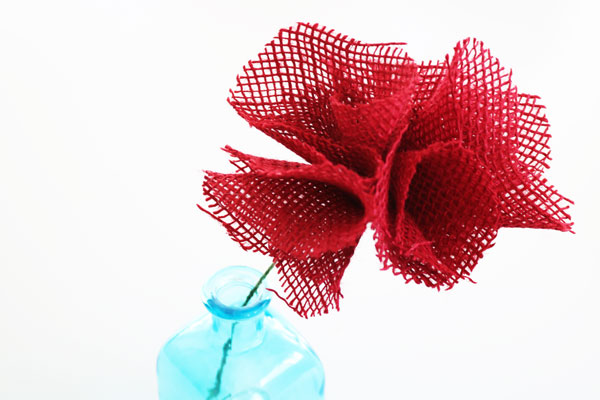 Check out these other great crafts that you can make with burlap!
Over at Practically Functional, Jessi shows you how to make this monogrammed burlap sign.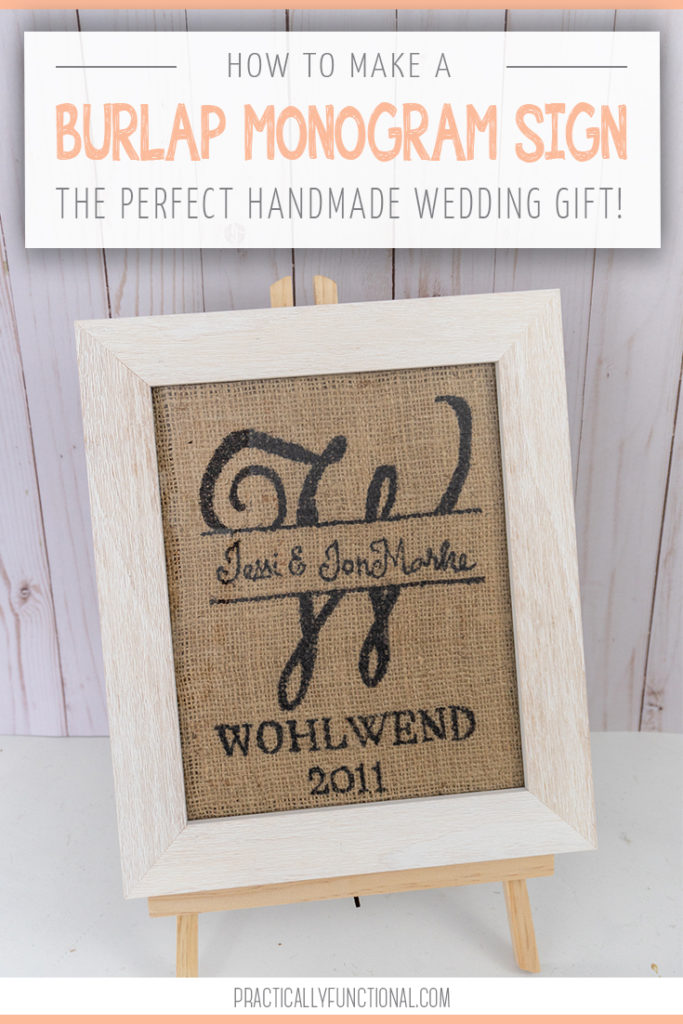 This is another cute way to frame burlap – Doodlecraft paired her burlap with vintage buttons.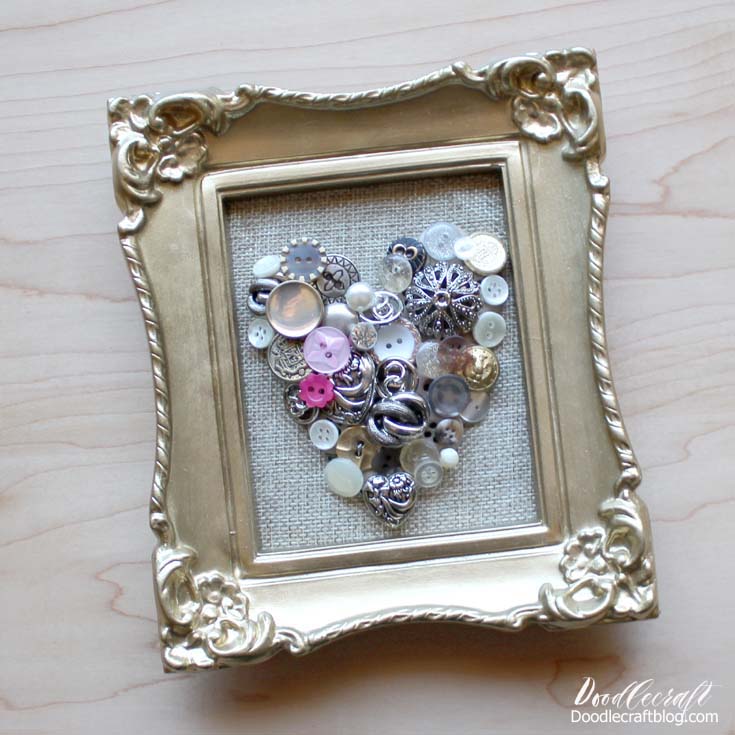 Over at Leap of Faith Crafting, Amy shows you how burlap and vinyl are a perfect match.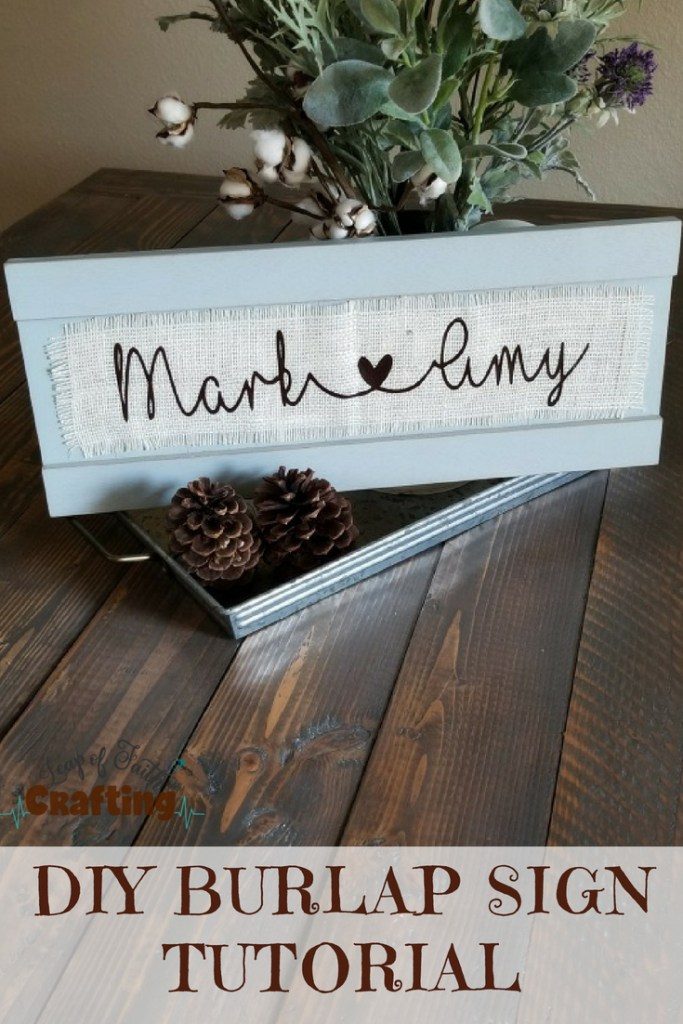 Over at Creatively Beth, this week's guest co-host, Beth Watson, added burlap to a vase for a beautiful vintage touch.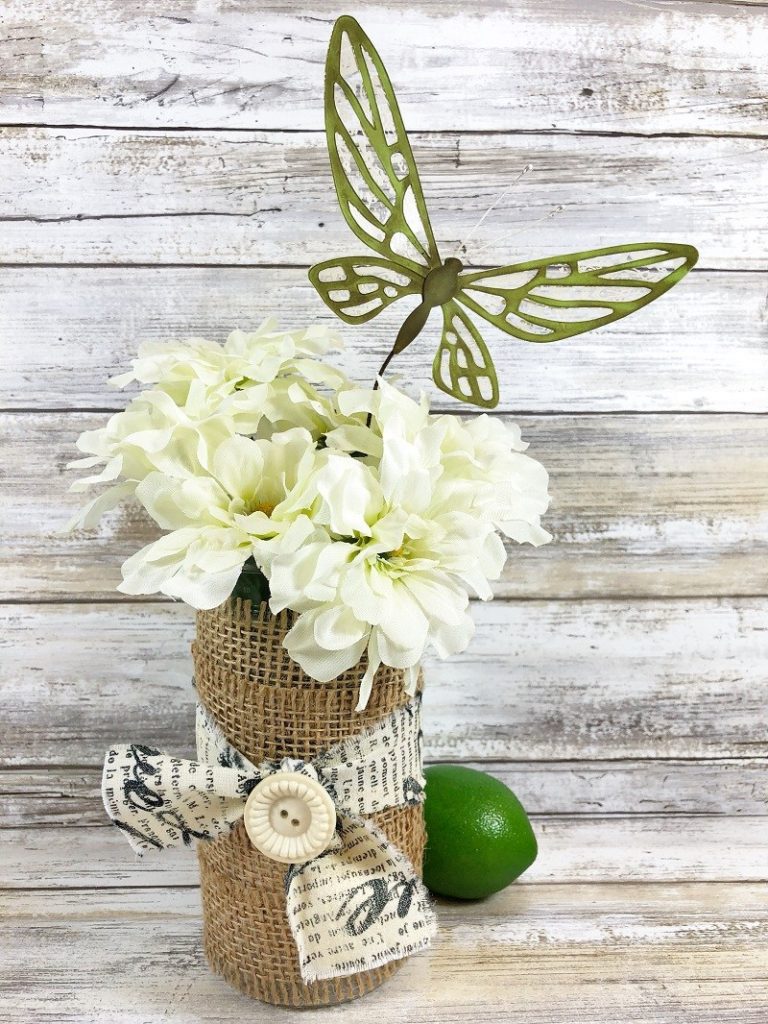 And my long-time co-host Angie from The Country Chic Cottage used burlap on a wreath for a fun way to dress up any door!