Hot Glue embellishments are super simple to make, and so very versatile! You can add these fun and simple hot glue embellishments to a headband like I do here, or to pretty much anything! And there are so many different kinds of molds available that you can find pretty much any theme you like to make your Hot Glue Headband or other fun Hot Glue embellished item!
This project is part of Craft Lightning Week. All week long Angie from the Country Chic Cottage and I are sharing crafts and projects that can be made in 15 minutes or less, along with some of our craftiest friends on the internet. Be sure to check out all their amazing projects below! This week all the projects feature Hot Glue, as Angie and I are celebrating the launch of our new book, "Hot Glue Hacks and Crafts" which is available on Amazon, in Barnes and Noble, and in some Michaels stores and independent booksellers. Be sure to get your copy!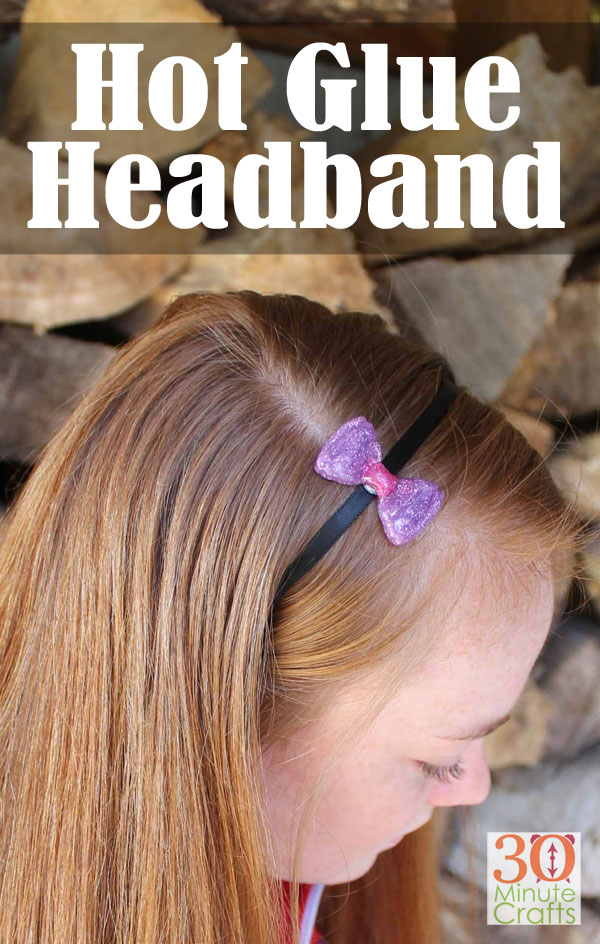 To make this Hot Glue Headband you'll need:
Glitter Glue
Hot Glue Gun
Silicone Fondant Mold
Headband
Heat Gun
Heat up your glue gun so it is really hot. The hotter the better when you are putting glue into molds. Start in the bottom of the mold and fill quickly and evenly.
Once the mold is full, you can lift up the mold and tap it a couple times against the desk to dislodge any air bubbles. Then let the mold sit to cool. It doesn't take long for the glue to cool on the top, but it may take a few minutes for it to cool all the way through. Give it the time it needs.
While you are waiting, you can fill other designs.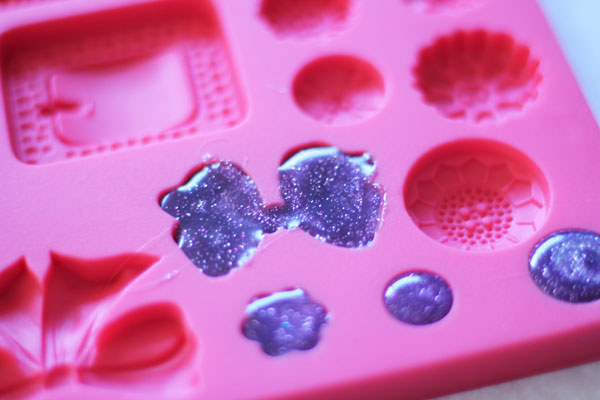 Once the design has cooled, you can remove it. Curving the silicone mold is a great way to pop it right out.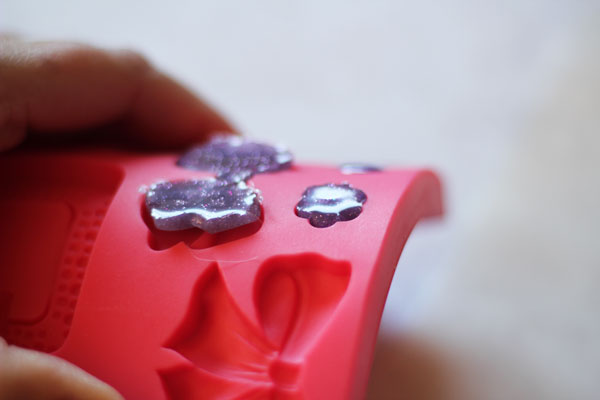 Hot glue is fantastically glossy when you use it, but loses that luster when put into a silicone mold. The mold has a texture that is needed so that the mold will release the glue, but it creates a texture on the glue that makes it no longer shiny. This is especially noticeable when using glitter glue.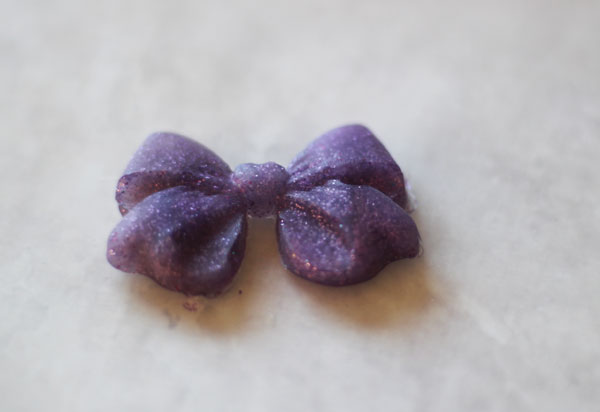 Glitter glue is at its best when it is shiny and sparkles. Luckily, you can bring back the shine by adding a little heat.
Use a heat gun to gently melt the very top layer of the glue on your embellishment. Make sure not to over heat the glue, or it will lose its shape. (This is an example of the kinds of "Hacks" that we offer in the book "Hot Glue Hacks and Crafts." We put our absolute best information in there to make it both a crafting book and resource!)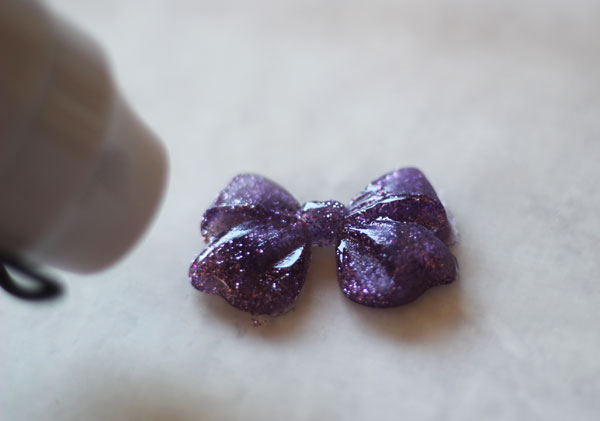 Allow the top layer of the embellishment to cool, and then glue it to the headband.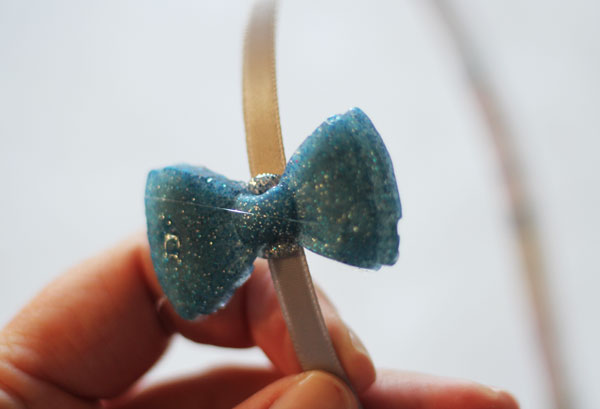 That's it! While I used a bow mold for this headband, there are so many different silicone fondant molds for you to choose from! One last tip – once you have used a mold for crafting, it is best not to use it in the kitchen. Feel free to use the mold to make more hot glue embellishments, mold clay, or mold resin. There are lots of crafts you can make with your mold. If you love the shape and want to make fondant or candy – buy a second mold to use in the kitchen.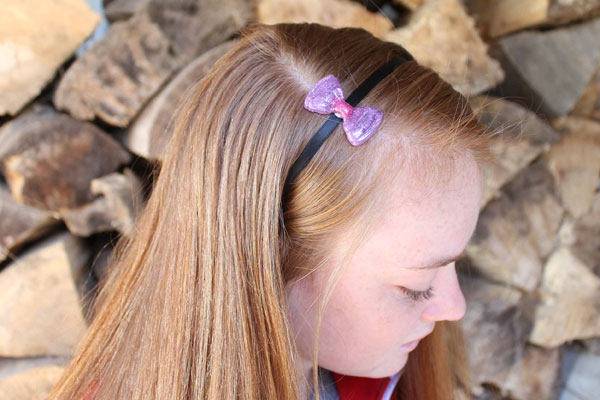 Check out all these other projects you can make using Hot Glue!