I love walking through the bead and jewelry sections of the craft store. So many gorgeous supplies just waiting to become beautiful jewelry. And for my friends who are "afraid" of making jewelry, try these earrings. They are so crazy simple. If you aren't into peacocks, you can find just about any set of charms in the jewelry and bead section to whip up some earrings so fabulous your friends will think you paid top dollar!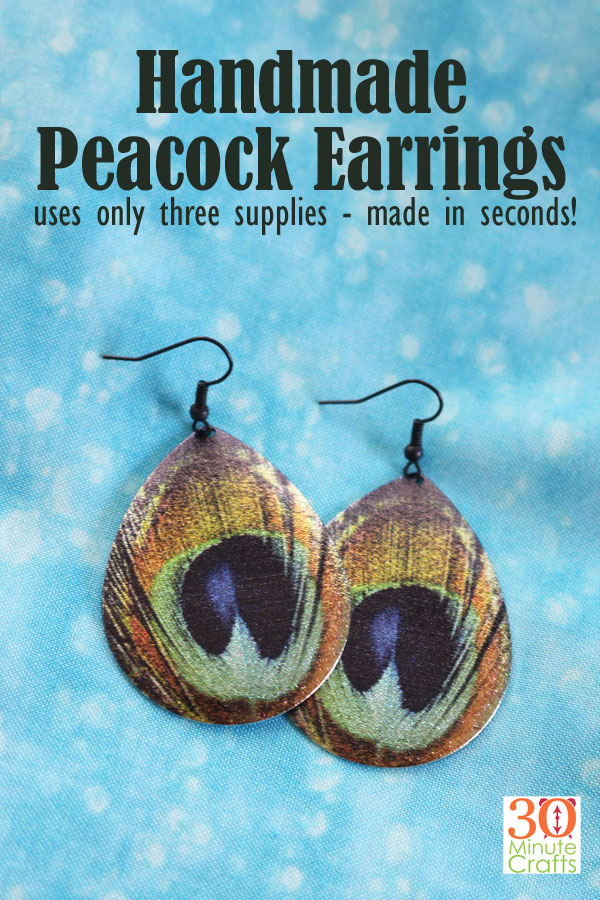 Supplies (and yes… there are only three):
Peacock Jewelry Charms (or any charms of your choice)
Earring wired
Jewelry Pliers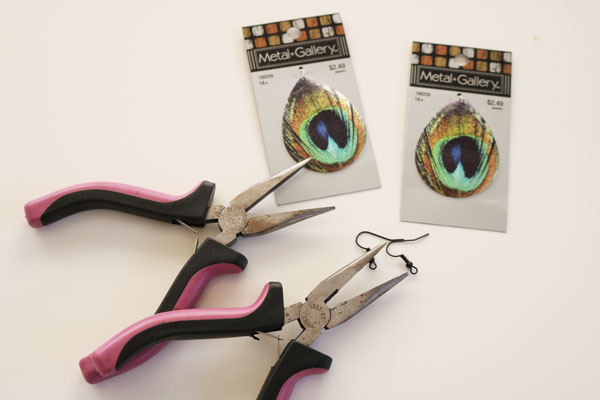 Start by removing the jewelry charms from the cardboard. This probably goes without saying, but this project really is so simple that I feel like I need to stretch it out so that you feel like you got your money's worth in reading this free tutorial. So there you go – take the charms off of the cardboard. You might have to twist the wire in either a clockwise or counterclockwise fashion.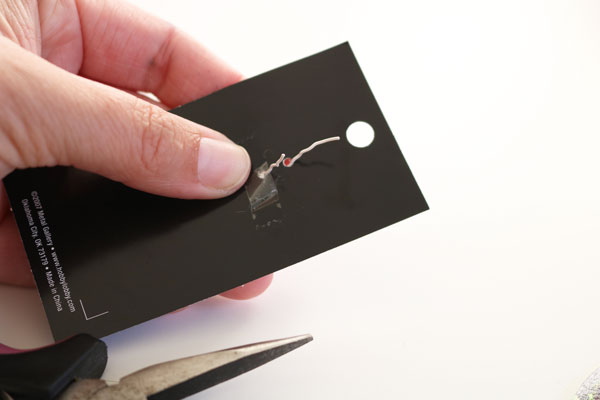 Using the jewelry pliers, open the loop at the bottom of the earring wire. You want to use the same twisting motion you use when opening a jump ring. This ensures that the loop will close easily two steps from now.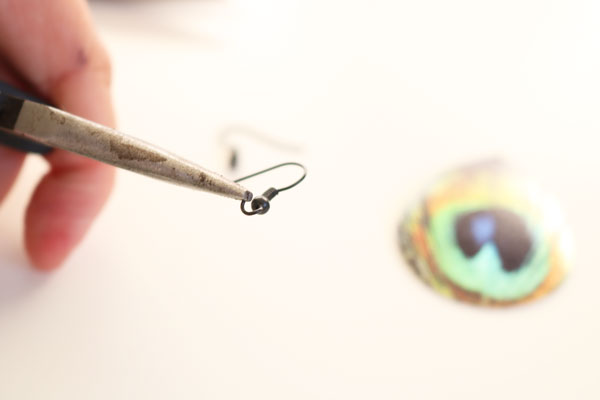 Slip the charm (in this case the peacock charm) onto the now open loop on the earring wire.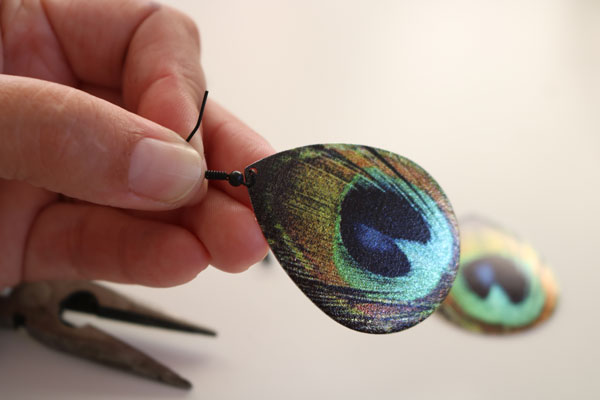 Close the loop, basically reversing what you did two steps ago. You have one earring complete.
Follow these same steps to make the second earring. And you're done!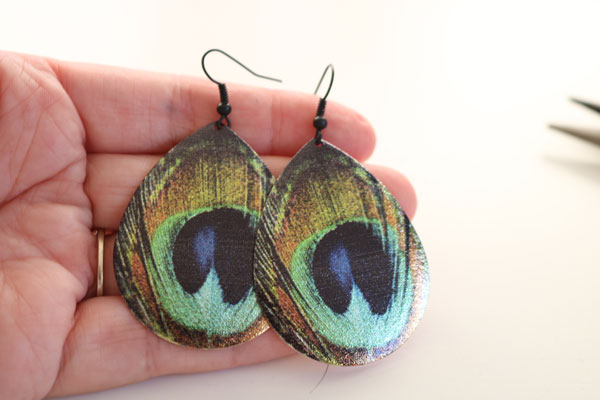 There you have it. Go to the store. Find all the pretty charms. Make stupid simple earrings. And then either tell all your friends how crafty you are that you made them all yourself, or let them think you have an insane jewelry budget so they can be jealous. Up to you.