Okay, the title was a little misleading. You don't make a sock puppet from a lost sock. You make a sock puppet from the sock that is left after you have lost its mate. Because the lost sock is gone forever, you might as well enjoy the remaining sock by turning it into a no-sew sock puppet!
This project is part of Craft Lightning Week. All week long we are celebrating Obscure Holidays. And today I've made a craft to celebrate Lost Sock day (which is May 9th, in case you are wondering). My friends Angie from the Country Chic Cottage and Lindsay from See Lindsay are joining me, along with some of our crafty friends. See the obscure holidays they picked, and the fun crafts they have come up with when you scroll all the way down.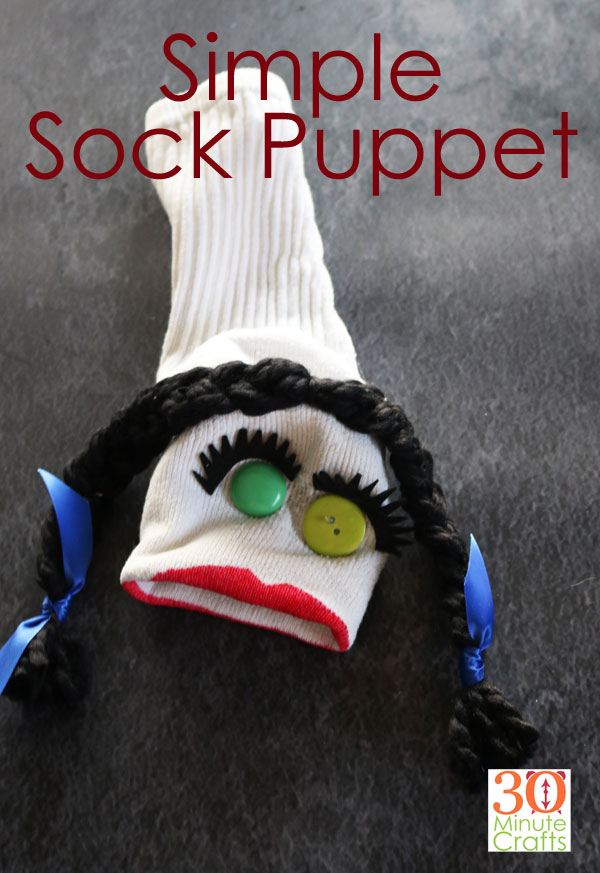 To make your sock puppet, you'll need:
Sock
Scissors
Felt
Buttons
Hot Glue
Marker
Yarn
Ribbon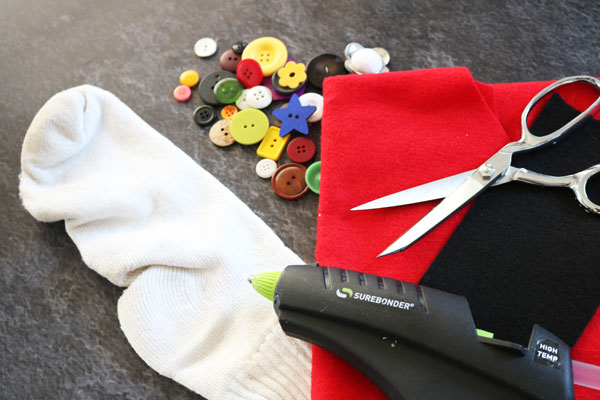 Cut out eyelashes and a tongue from the felt.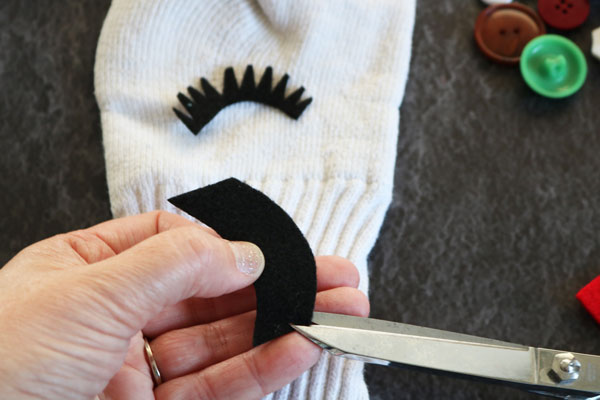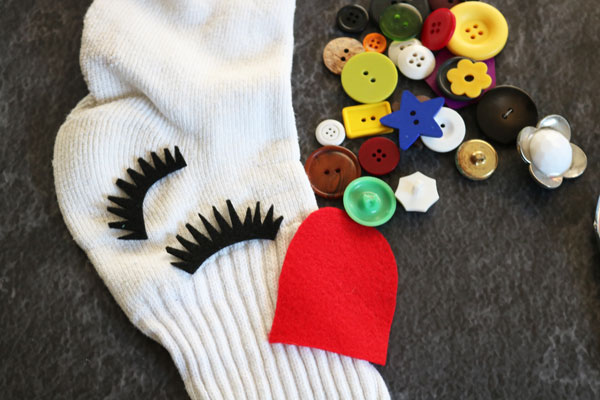 Glue the eyelashes, tongue, and button eyes in place.
Draw on lips with a marker.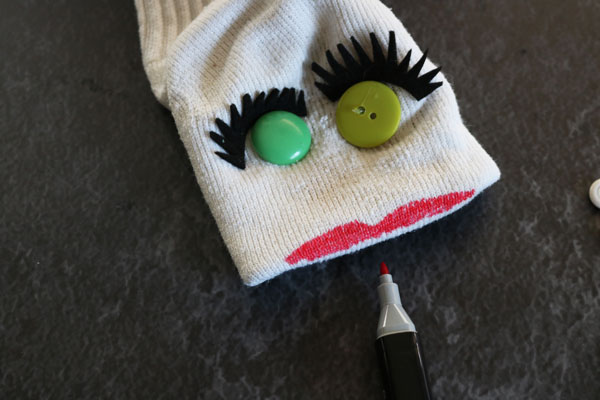 Cut 9 strands of yarn 18″ long. Use one of the strands to tie the yarn in the center.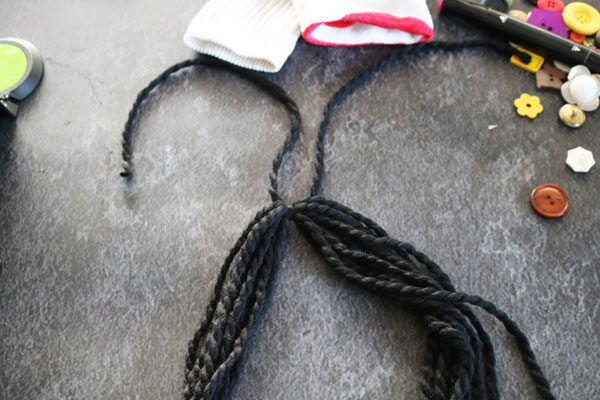 Braid each side, tie the ends with the ribbon, then glue into place.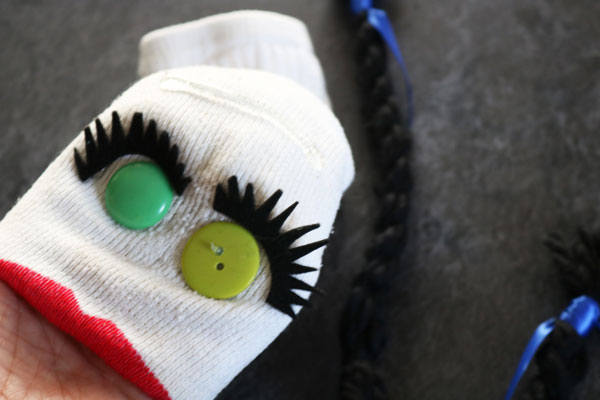 Your simple no-sew sock puppet is complete!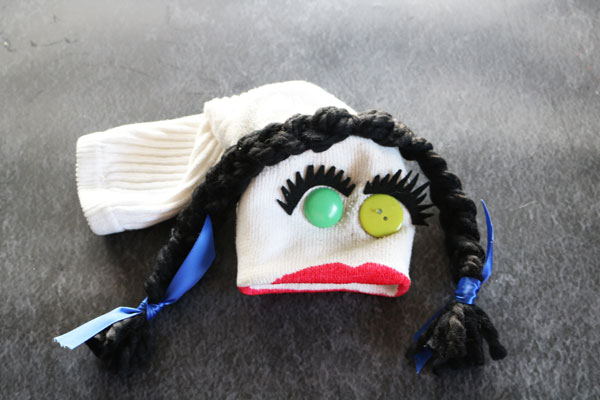 Now you can make a whole collection of sock puppets from your socks with mates that have strayed!

Check out these fun and fast obscure holiday craft ideas!