My youngest was just 4 years old when I went to a school board meeting to advocate on his behalf. It was terrifying and exactly what I had been training for all at the same time. And within 24 hours of speaking into that microphone for my 3 minute allotment, they had started implementing the needed changes. Before and since, advocating for my kiddos has been a huge part of my job as their mom. And I see so many other mamas doing the same thing. Reading books, talking to experts, and keeping up with gentle reminders to those charged with the care of our children. I see you. And this project is for you.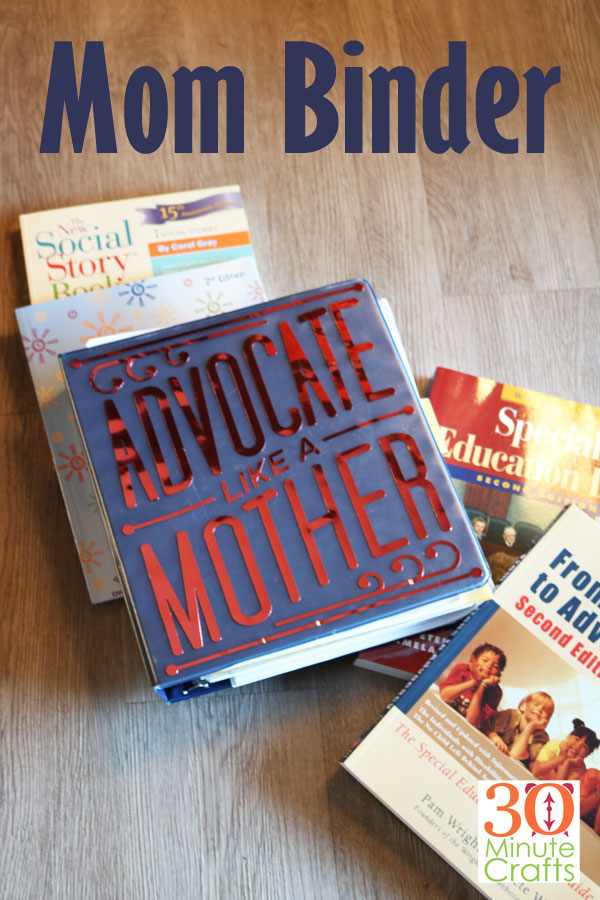 This Mom Binder is part of the Cricut Mother's Day series that my friends and I have put together. Scroll down to the bottom of the page to check out their projects, and enter to WIN! We're giving away TWO Cricut Machines!!
To make this binder you'll need:
Binder
Adhesive Vinyl of your choice
Transfer Tape
Cut out the Advocate like a Mother cut file from your adhesive vinyl. You don't need to mirror it, since you're using adhesive. Mirroring is for iron-on.
Weed away the negative (background) vinyl, leaving your design.
Apply the transfer tape, and peel off the backing.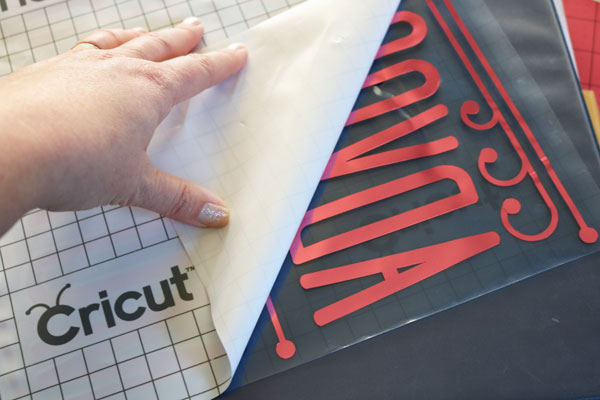 Place your design on the front of your binder. Carefully peel back the transfer tape, leaving the design.
You're all done!