When my kiddo and I were invited to see the new Lego Movie earlier this month, I fell in love with Queen Whatevra! I won't give you any spoilers, but I do love how she can transform into whatever she likes! Since she was my favorite, I thought I'd whip up a Queen Whatevra Shirt, and share the cut files with you so that you can make your own!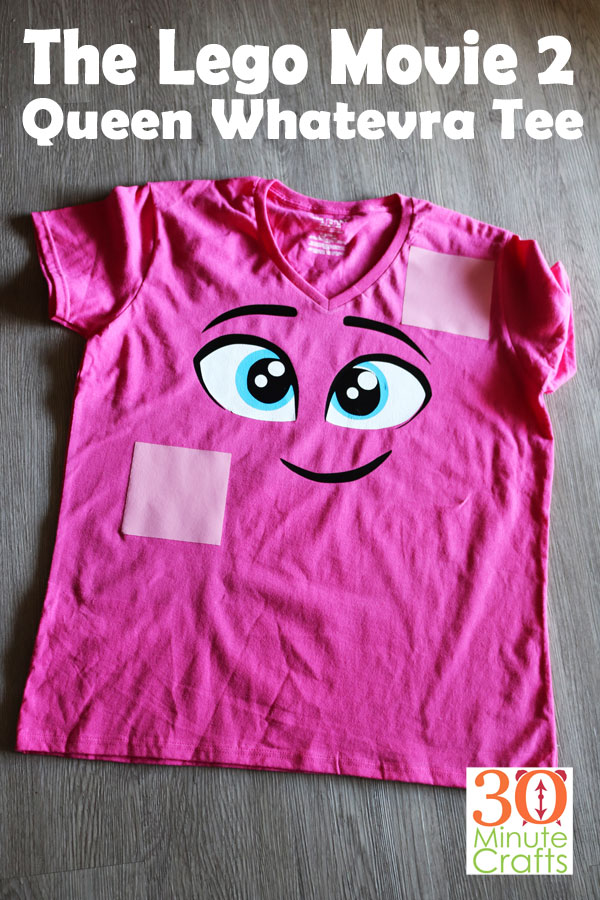 To make the Queen Whatevra Shirt, you'll need:
Pink Tee

Pink, Blue, White and Black Vinyl

The Queen Whatevra SVG File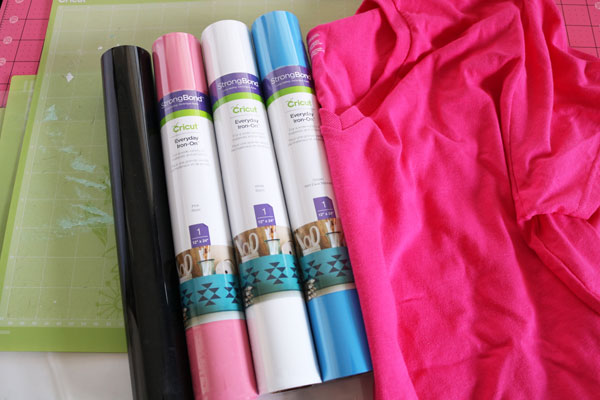 Cut out the file using the SVG. You might need to make a couple adustments – I had the circles in the eyes cut out of the black instead of out of the white, to make layering easier. But, that is completely up to you.
Weed the vinyl, then stack the layers together. This will make it easier to line everything up on the shirt.
The top laoyer is the black, the blue is the middle, and the bottom is the white. So peel away all the layers but the white, then press into place.
Place the blue/black layers back for alignment, then peel away the black. Make sure all of the white vinyl is covered when you fuse (I just put the white vinyl sheet back on top).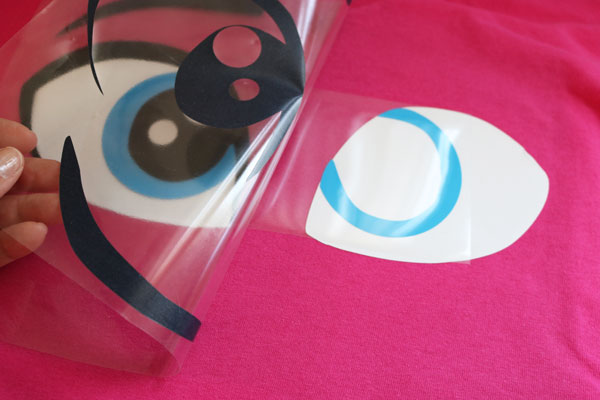 Once your face is fused on, add the pink squares in the top and bottom corners to finish your Queen Whatevra tee!
And check out all these great forms Queen Whatevra takes! This is part of the Lego Movie 2 display at Legoland California.