If you've been wanting to get into rock painting, but don't have any painting or drawing skills, then this is the perfect technique for you! These Mandala Dot Rocks are super simple to make – you don't even need a paint brush!
This craft is part of Craft Lighting Week. All week long, along with my friends Angie and Carissa, I'll be sharing a fast and fun 15 minute craft that involves painting rocks! And we've invited some of our crafty friends to join in! Be sure to scroll down to check out their projects!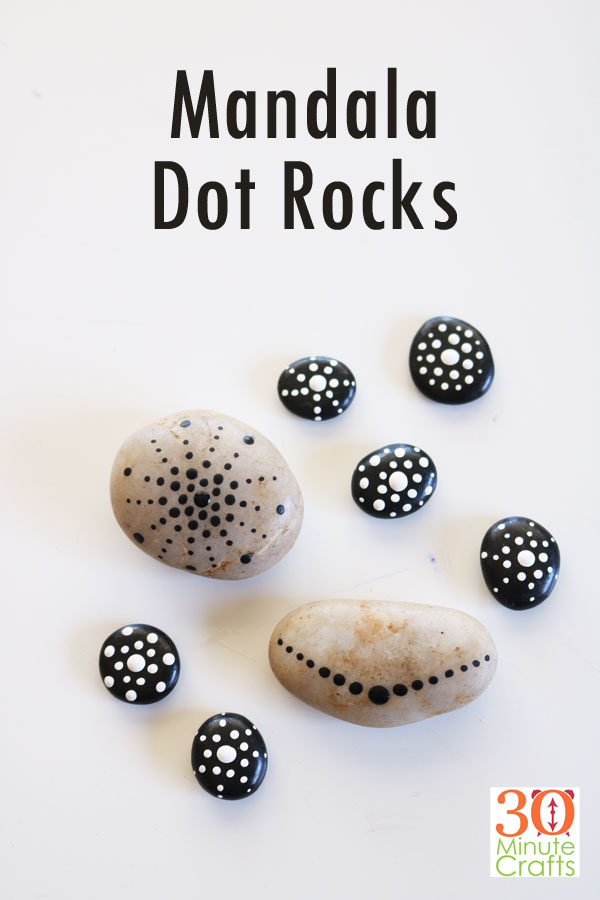 To make these Mandala Dot Rocks, you'll need:
Rocks
Paint
Small Plate
Toothpicks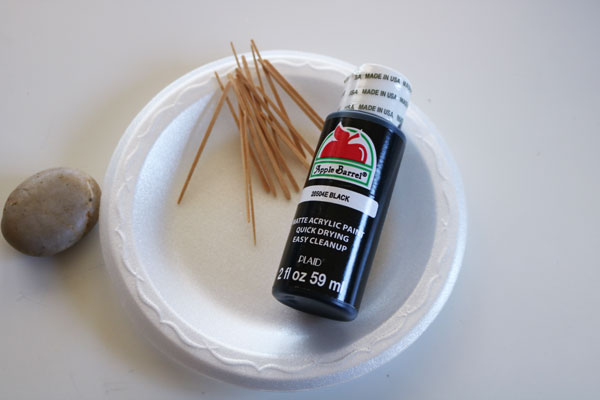 Dip the toothpick end into the paint. Then dot the paint onto the rock. You can make large dots or small dots, or vary the size. I like starting with a dot in the center, and then working my way out.
Once you've added all your dots, let the paint dry. Then add a layer of varnish to seal the paint in before using the rocks outdoors.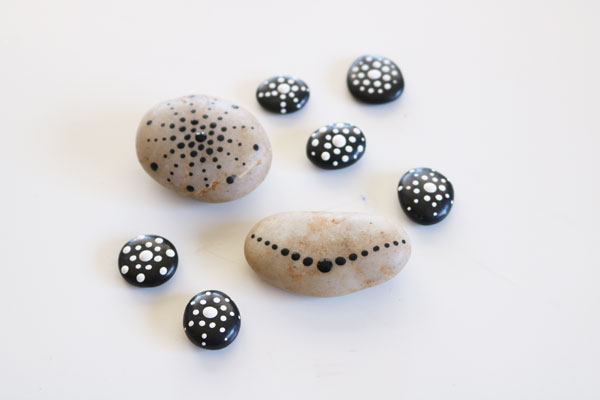 If you thought these Mandala Dot Rocks were fun, check out these other Rock Painting ideas!
These Gold Leaf Painted rocks from Country Hill Cottage are fantastic!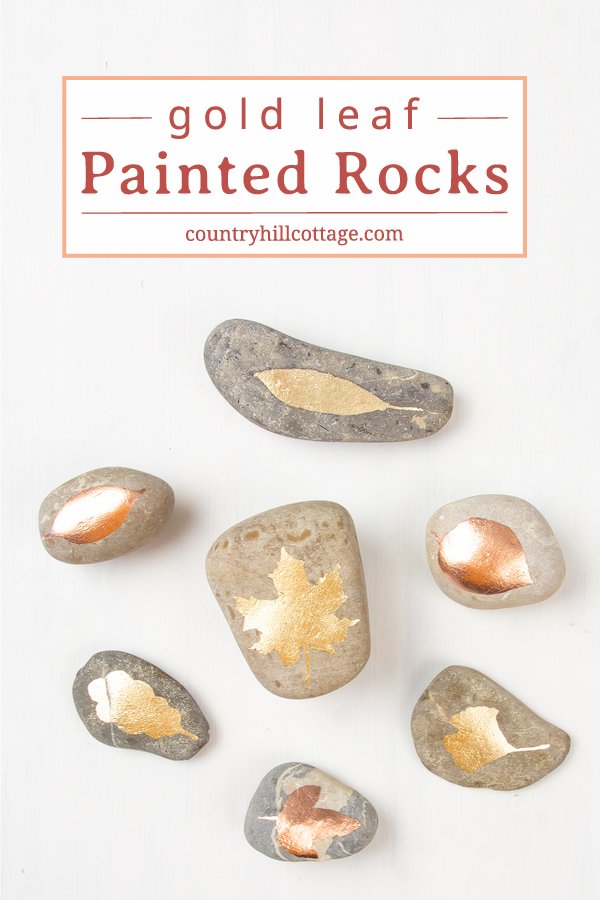 And 365 Days of Crafts made these awesome motivational rocks.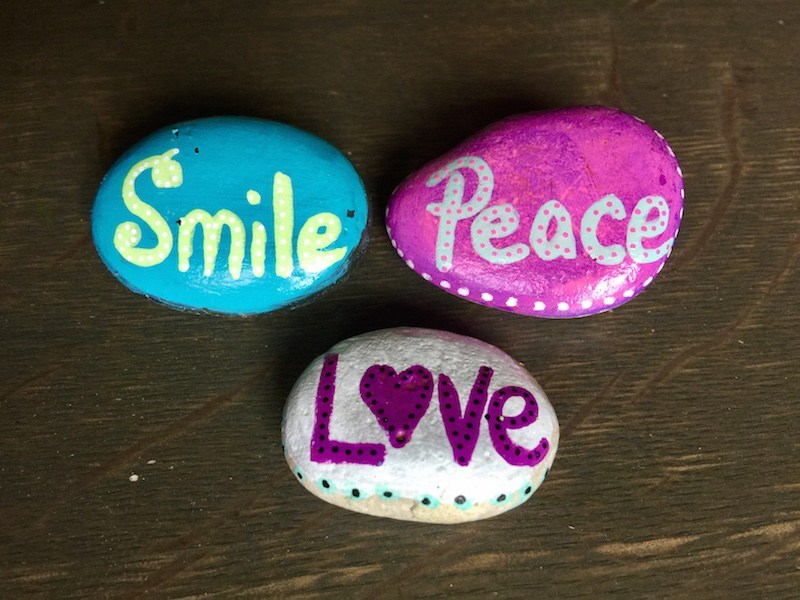 Be sure to stop by tomorrow for more painted rock ideas!