Let's get serious. When we sit down to craft, everything else can wait. Do you become a ProCRAFTinator when your creative wheels start to turn? Dishes, laundry, even picking up the kids from school can all wait once I've started crafting. And we know that an all-night crafting session is the best use of our time!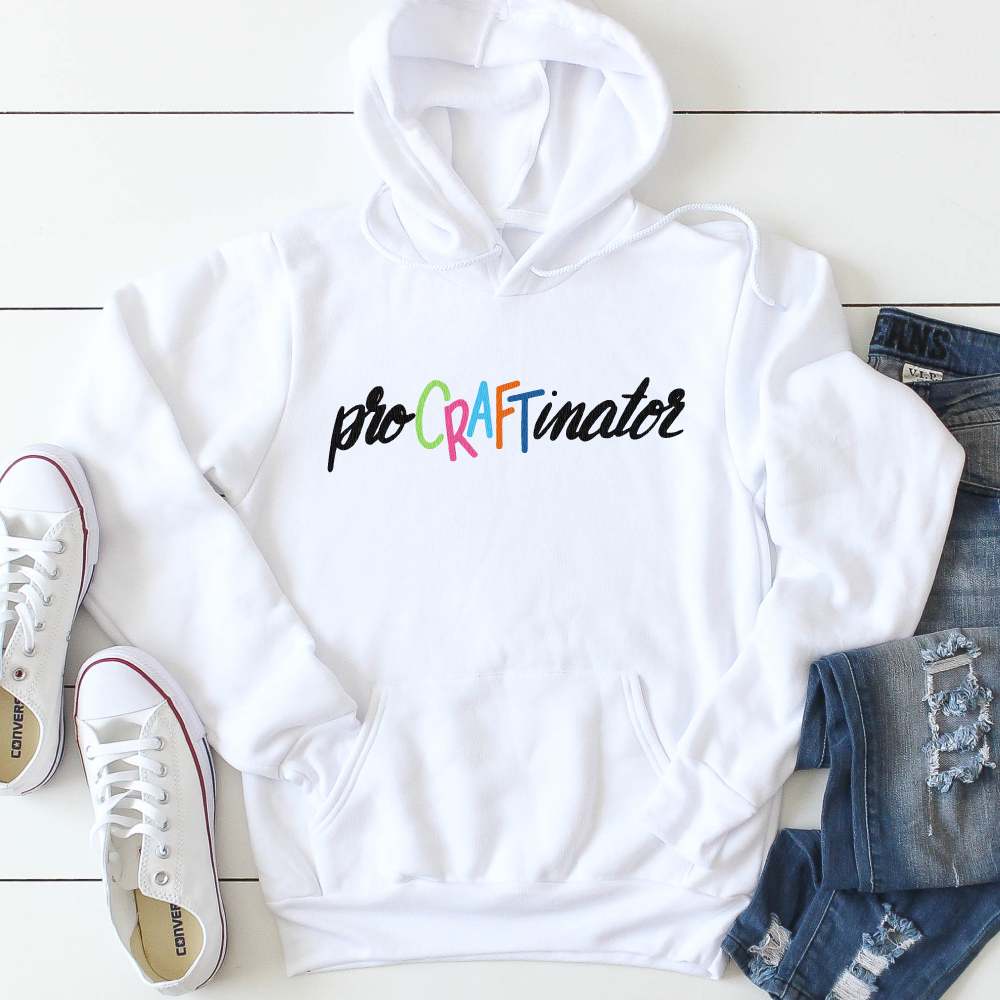 To celebrate all of us Procraftinators, I've created a ProCRAFTinator SVG file so you can proclaim your love of procraftination on shirts, mugs, folders, and more! Just scroll down, sign up for the 30 Minute Crafts Newsletter, and you'll get access to the free SVG file!
And if that is not enough, a bunch of my crafting friends are also offering free crafting SVGs! Awesome, right? Scroll down further for the links to all their fantastic cut files!
Here are all their awesome links: