Invitations and thank you notes are two great reasons to need a card if you're planning a party. If you're going to a party, a card is a great way to add a personal note to a gift, and a great place to tuck a gift card or some cash for the gift recipient. This Unicorn Card is incredibly simple to make, and is made special by using Cricut papers that add the extra detail (so that you don't have to!)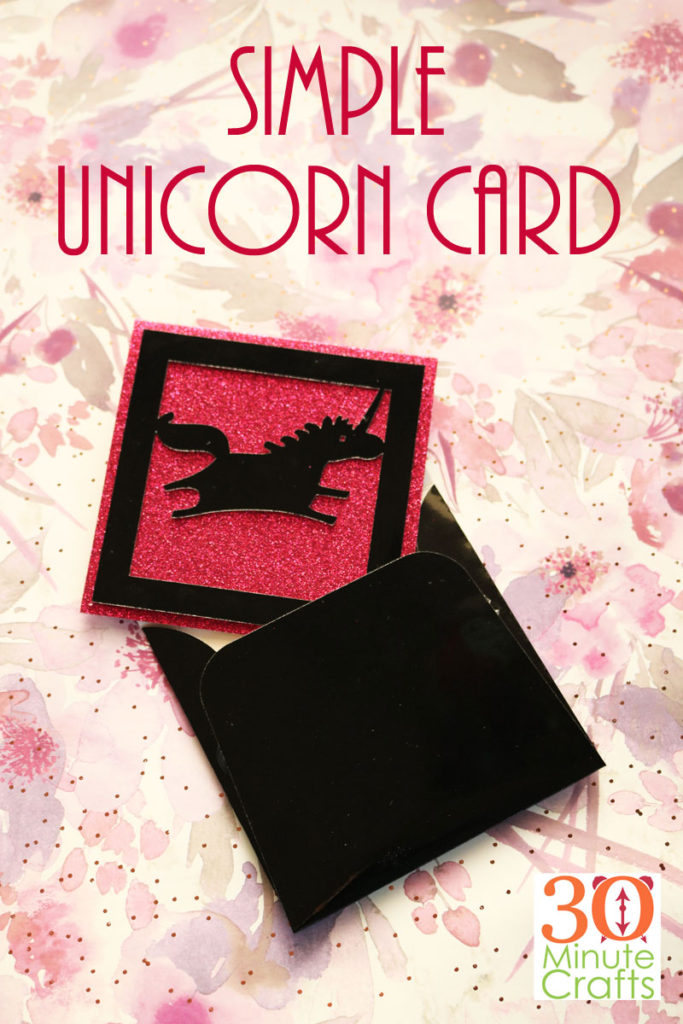 To make the Unicorn Card, you'll need your Cricut Maker as well as Cricut Glitter paper and Cricut Foil Paper. I know this black doesn't look like foil, but it is! You'll also want the Cricut Double Scoring wheel to make the folds. The double scoring wheel is exclusive to the Cricut Maker. Lastly, you'll want hot glue to put it all together. For these kinds of materials, I recommend hot glue.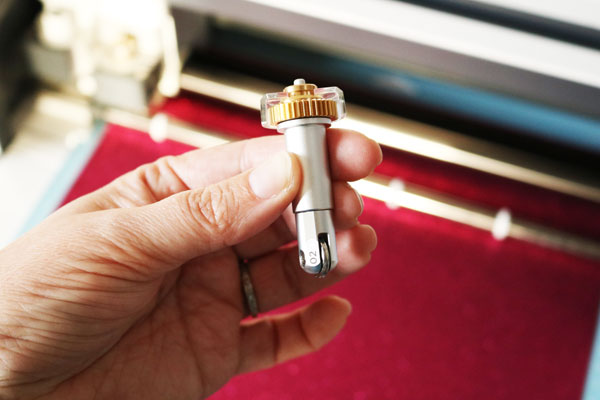 You can use my cut file to make your Unicorn card.
Once you have the pieces cut and folded, use hot glue on the back of the unicorn image to glue it to the glitter front of the card.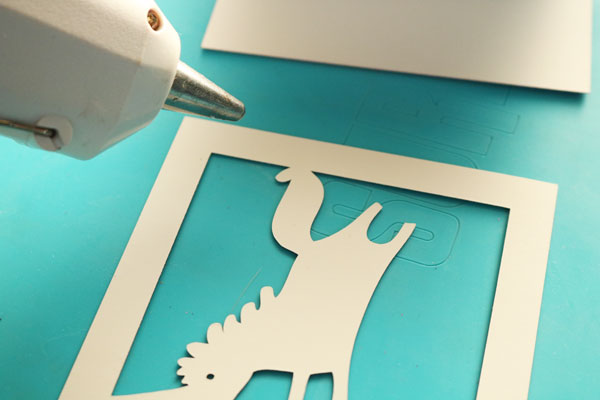 Fold together and glue the sides of the envelope. Make sure that you don't glue down the top flap – you still want your envelope to be able to open!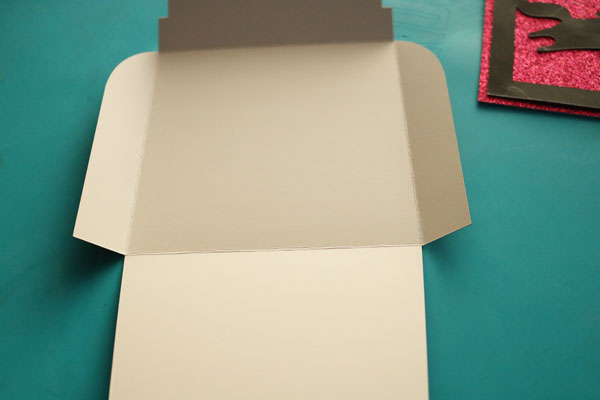 Your card is all done!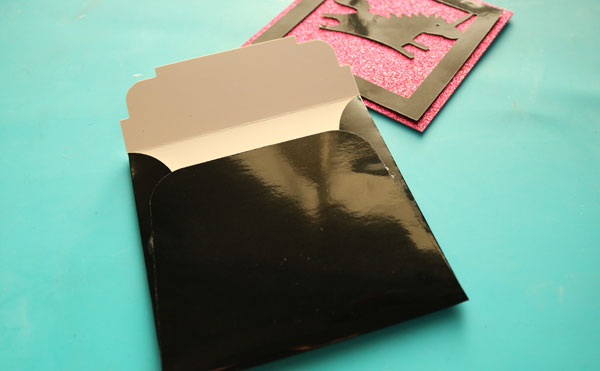 Such a fun card to give as a gift, with a gift, or say thank you for a gift!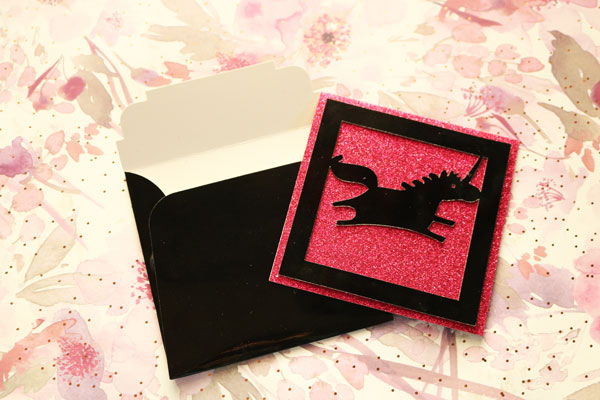 And be sure to check out all these other fabulous party crafts that you can make with your Cricut!