I'm so excited to share with you today's project! These earrings are super simple to make and you don't need a lot of supplies! I made mine out of felt, but you can make them out of cardstock as well – these earrings are super versatile – and lightweight to boot! Plus, if you scroll down to the bottom you'll find a bunch of earring SVG files – all FREE! You can make yourself a whole earring collection with all these different Free Earring SVGs!
This post contains affiliate links. Shopping through these links does not increase your costs, but it does provide this site a small commission from your purchases.
To make these earrings you'll not only need the file you can get by signing up for the email list below, but you'll also need:
Glue – I used Thermoweb Fabric Fuse
Felt – I used Cricut Felt
Large Jump Rings
Earring Wires
Cricut Maker
Jewelry Pliers (optional)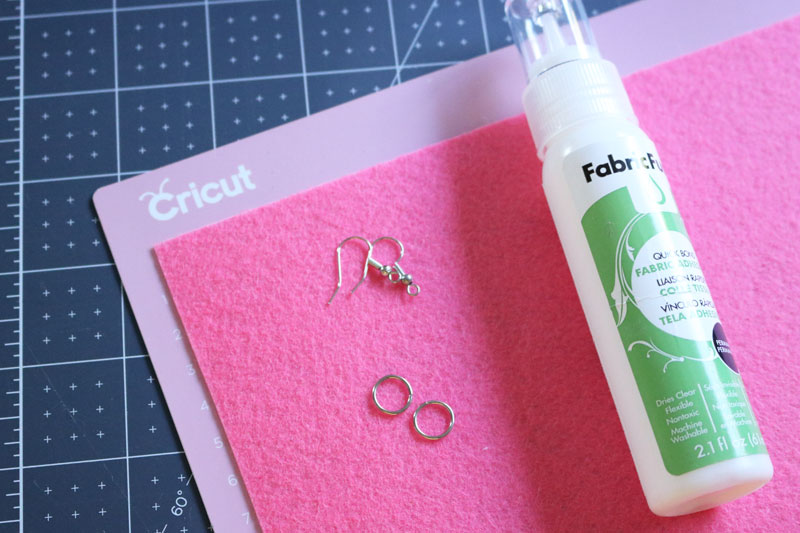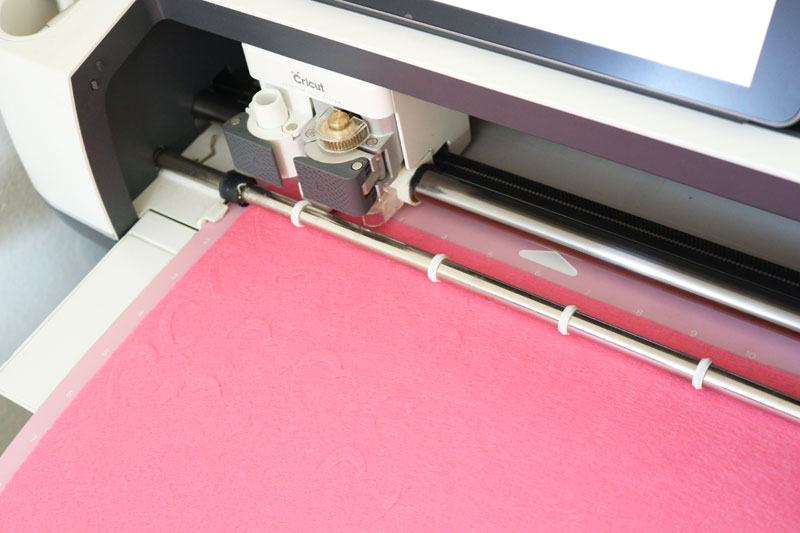 Start by cutting out the pieces from the SVG file. There are 16 hearts. Four sets of four. Each set has the cut in a different spot.
Once you've cut out the pieces, gather four hearts together. Each of the four hearts glued together should be from a different set. What that means is that the slit on each heart is in a different spot. By gluing together hearts with a slit in a different spot each time, you add strength to the earring.
Add glue to the side that does not have the slit. Then add a second heart on top.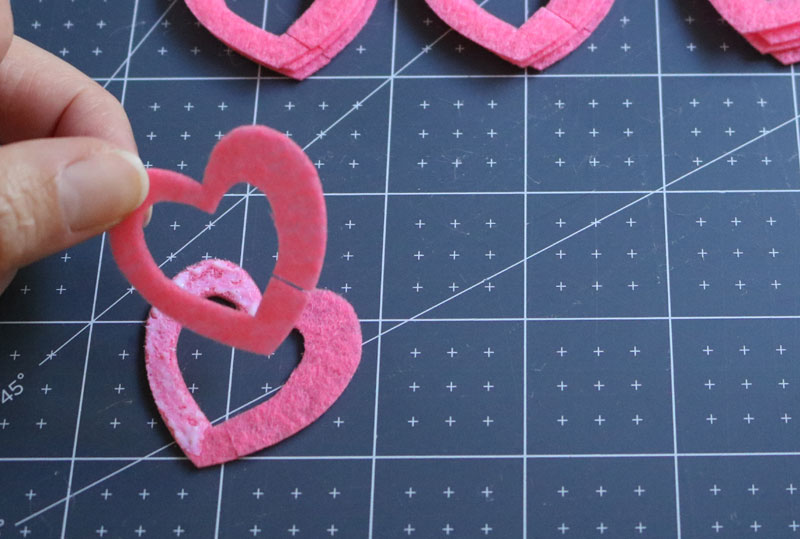 Repeat, until you have a stack of four hearts all glued together on the left side, with the right side (the side with the slits) unglued.
Repeat, making a second set of four stacked hearts that are only glued on the left.
Now repeat again, this time making two sets of stacked hearts that are completely glued together. You'll now have four hearts. Two that are only glued on the left, and two that are completely glued. Allow the glue to set before continuing to the next step.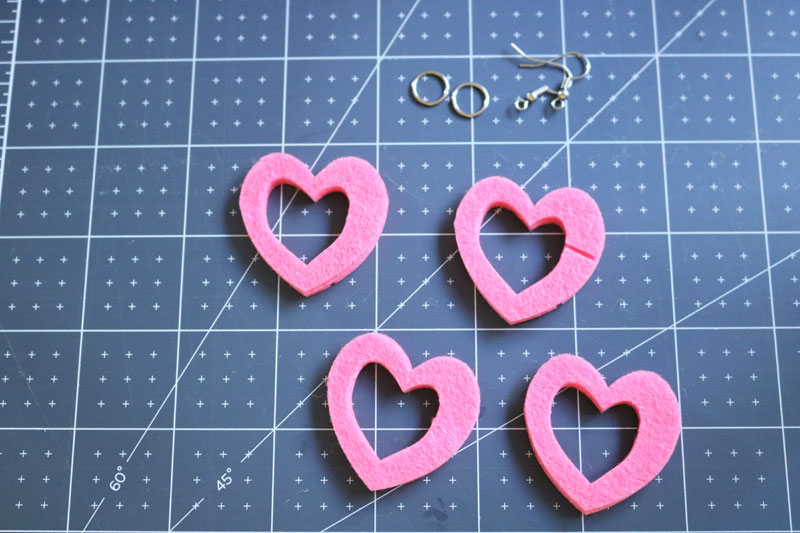 Assemble the earrings by opening up a partially glued heart and linking a solid heart into it.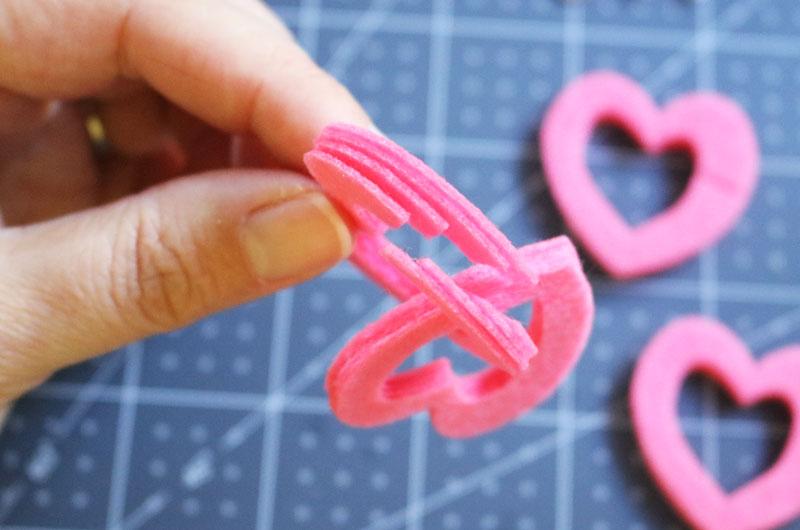 Then carefully add glue to each layer to finish gluing the partially glued heart. Set aside and repeat with the second earring.
Open your jump ring. With these large jump rings I can open them with just my hands, but you may need a set of jewelry pliers. Remember that when you open jump rings, you twist them rather than pry them open. Twisting a jump ring open allows you to twist it closed later. This ensures that it closes fully and matches up properly.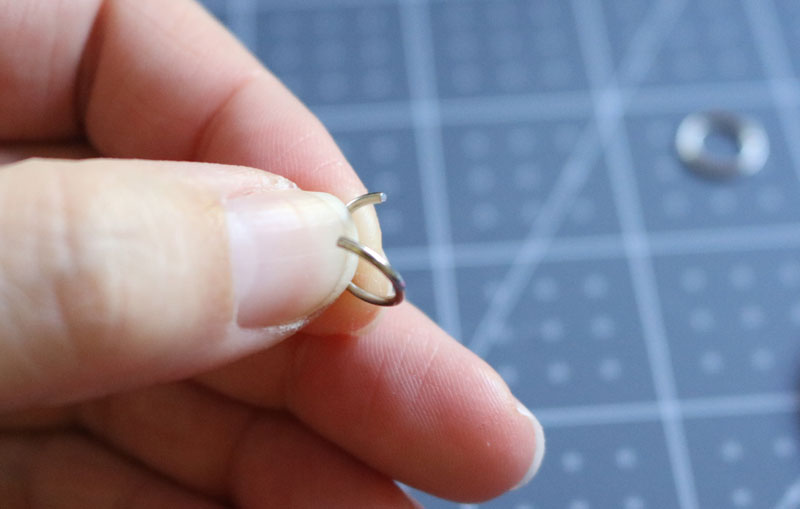 On your open jump ring, add the linked hearts and your earring wire. Then close the jump ring (again, by twisting). Repeat for the second earring.
Allow the glue to dry and set completely, and your earrings are ready to wear!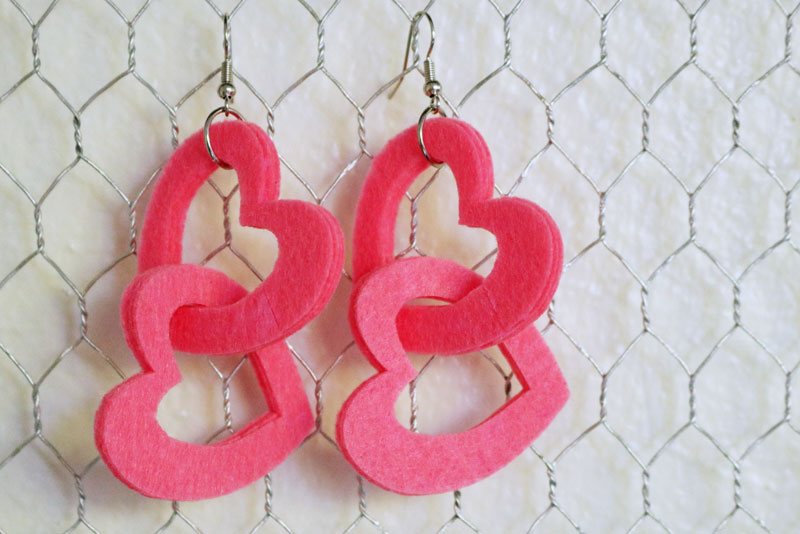 For more fabulous FREE earring files, check out these links: