Everyone loves getting thoughtful mail. And now that we're social distancing and spending lots of time away from those we love (and love to hang out with!), it is nice to add a little cheer to their day with a handmade card. And as an extra bonus – decorating and writing cards can keep kids busy for at least 90 seconds so that you can warm up your coffee for the fourth time.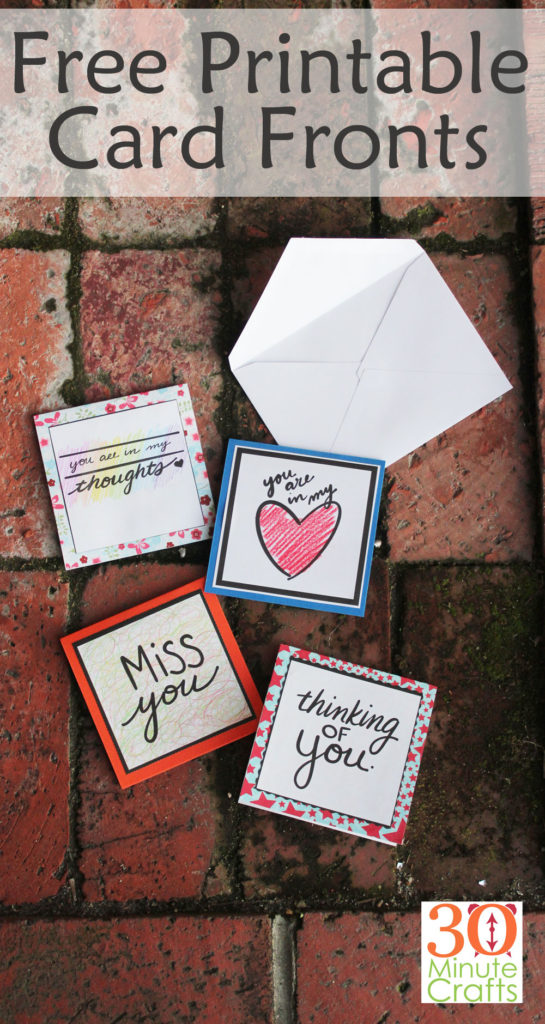 If you scroll down, you'll find links to several other free printable cards. Each is a bit different, so you can decide which works best for what you need.
To make the cards pictured here, you'll need:
Access to printer and printer paper
Colored or decorative cardstock or construction paper
Coloring tools (crayons, colored pencils, etc)
Scissors
Paper Cutter (optional)
Glue Stick
Envelopes – see what you have lying around.
These four card fronts all print out on an 8 1/2 x 11″ sheet of paper. Depending on the age of the person helping you make these cards (if you have a helper), they can color and cut out the designs. And maybe cut the paper for the cards and glue it to the front as well!
Once you print out the cards (download information below), color them however you like. Colored pencils, crayons, watercolors, markers, or any specialty materials – have fun! The designs are simple so you can add your own style. I recommend skipping glitter unless you know the recipient loves glitter.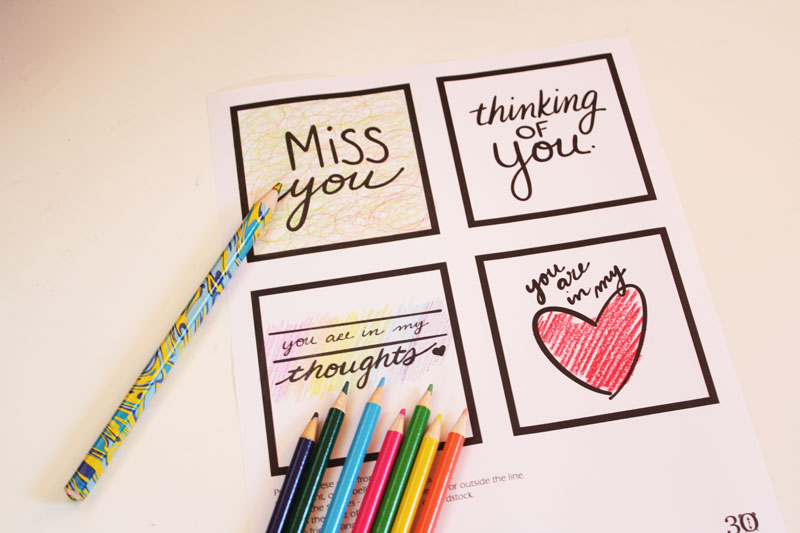 Once colored, cut them out. These designs have nice, big borders. You can cut inside the border if you want borderless, on the border if you want a thinner border, Or 1/8″ away from the border if you want a double border. You can also take out those fancy scissors that never get used to add a scalloped edge.
I have a paper trimmer with fancy edged blades, so I used that on some of my card fronts.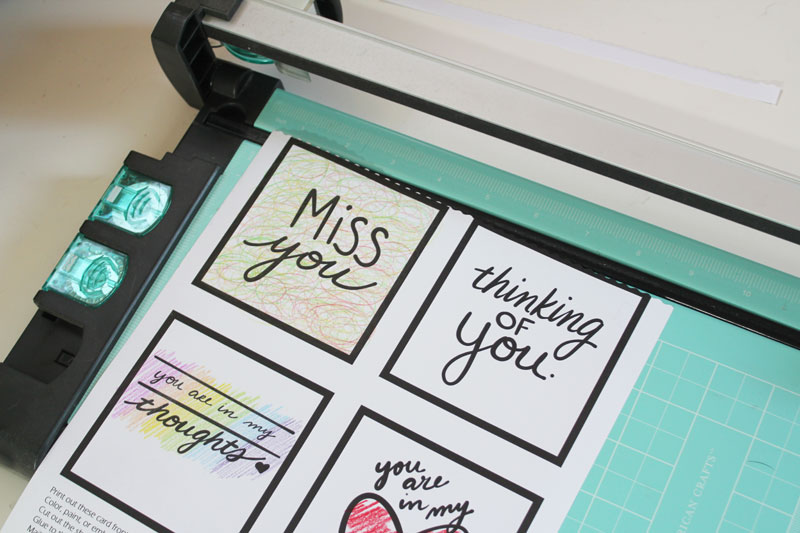 Then cut your cardstock for the cards. I went with 4″ x 8″ You can use 4 1/4 x 8 1/2″, but they may not fit in your envelopes. Check what size envelopes you have, first.
Fold the cardstock in half, then glue the card front on with a glue stick.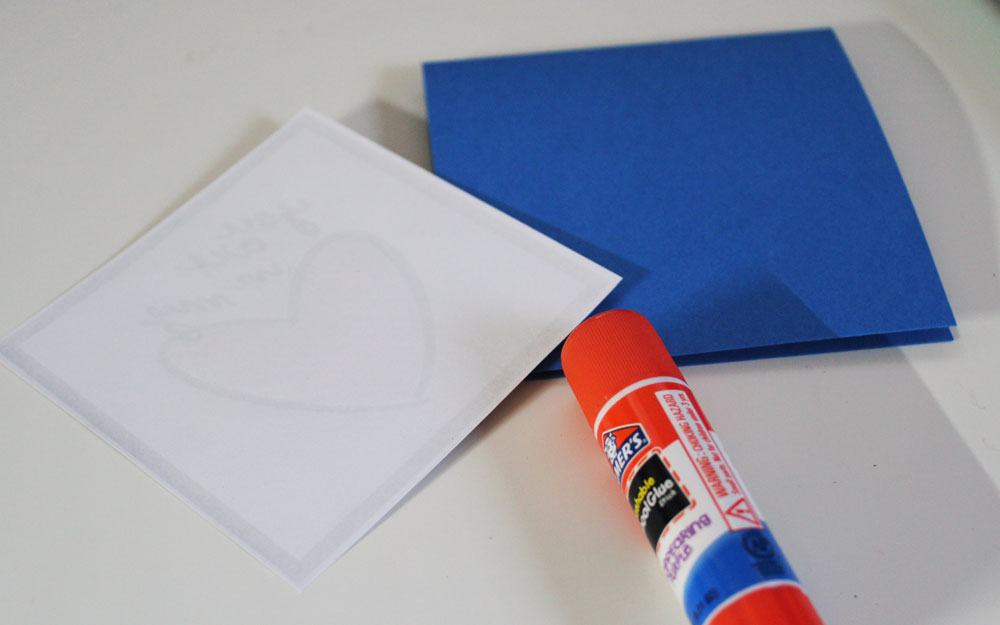 Add a note inside, address your card, and mail it off! Then feel good knowing you've sent a little happy out into the world!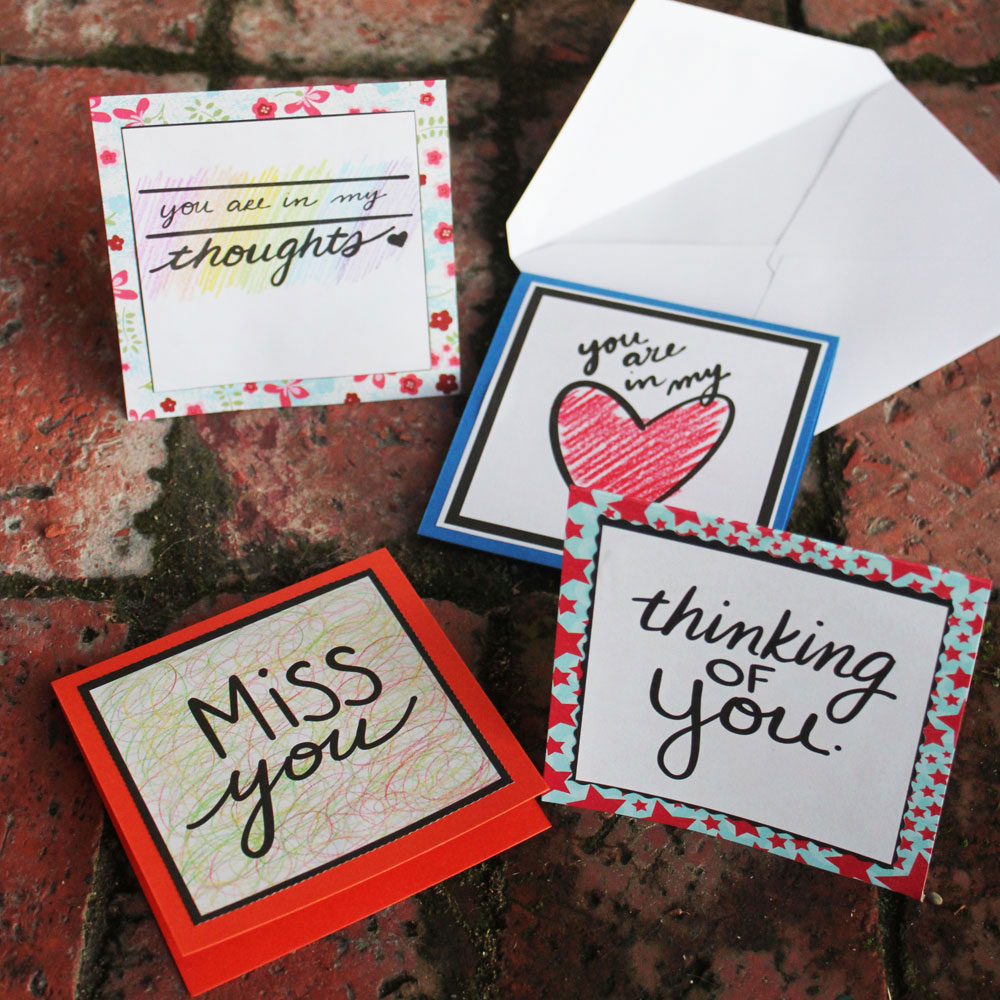 To get your free card printable, sign up for the mailing list below and we'll send you the download link!
Check out these other fabulous card printables!