Puppets are so much fun to make, and sock puppets are an absolute favorite around here. We always seem to have orphaned socks, and making them into puppets has never been easier than with these felt pieces cut on the Cricut!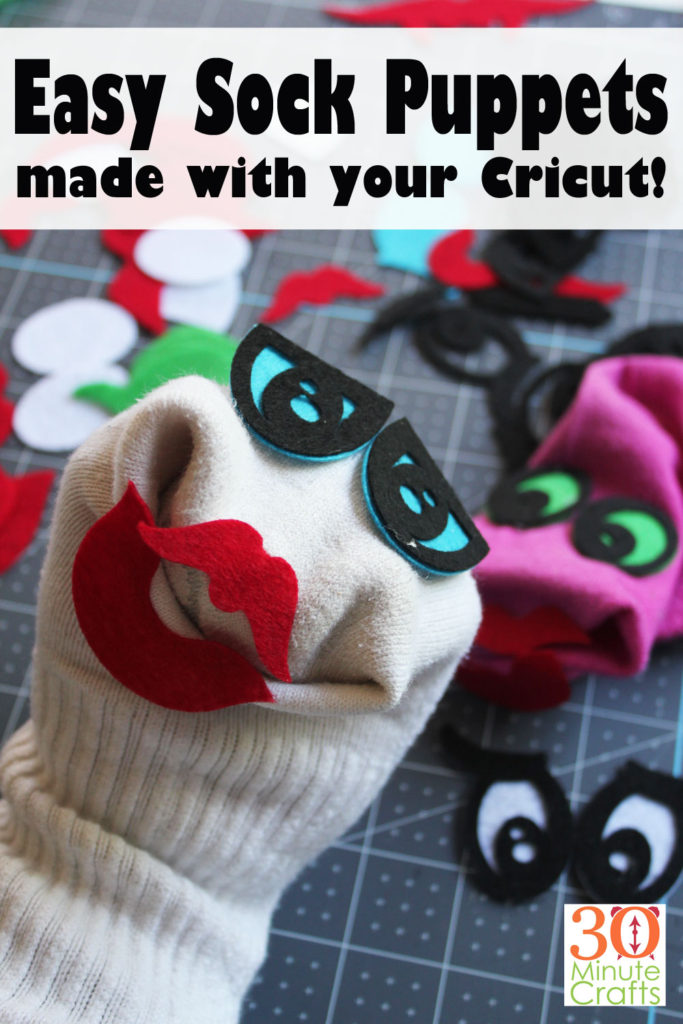 This is part of the family fun week that my friends and I are hosting. All week long we're sharing family fun crafts that you can make with your Cricut. Go check out Angie at the Country Chic Cottage, Jessica at Mad in Crafts, and Jen at 100 Directions, plus other friends who are joining in – I have links to their projects down below!
These Sock Puppets are so easy with these felt pieces. Just cut out the felt pieces with your Cricut using this design space file.
I recommend using the fine point blade to cut out these pieces. Use a strong grip mat and a brayer to really secure the felt to the mat so that the felt doesn't shift while cutting.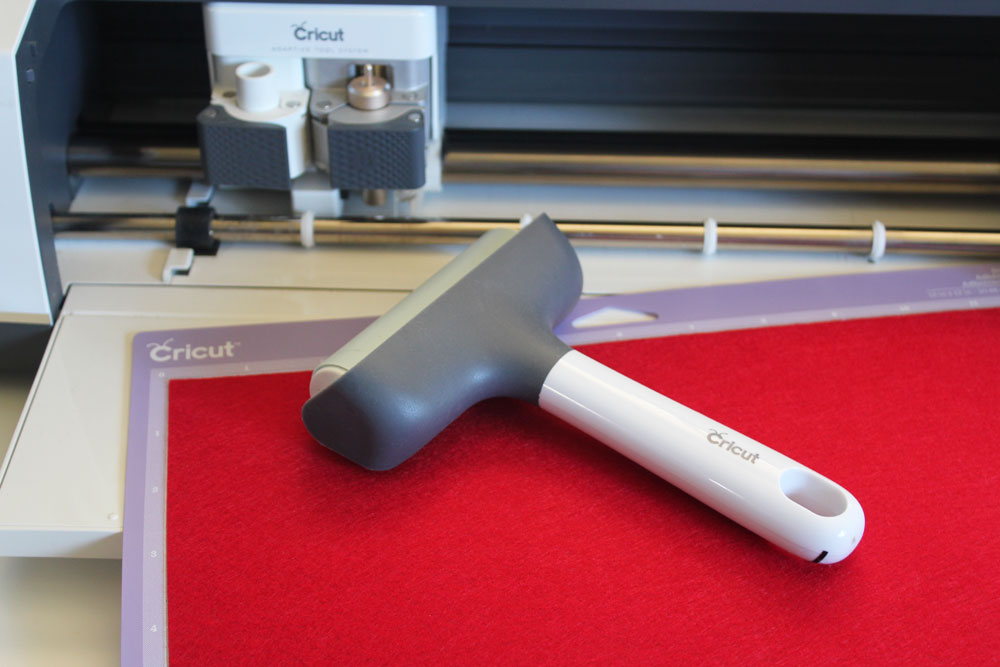 Once you have all your pieces cut out, it is time to assemble!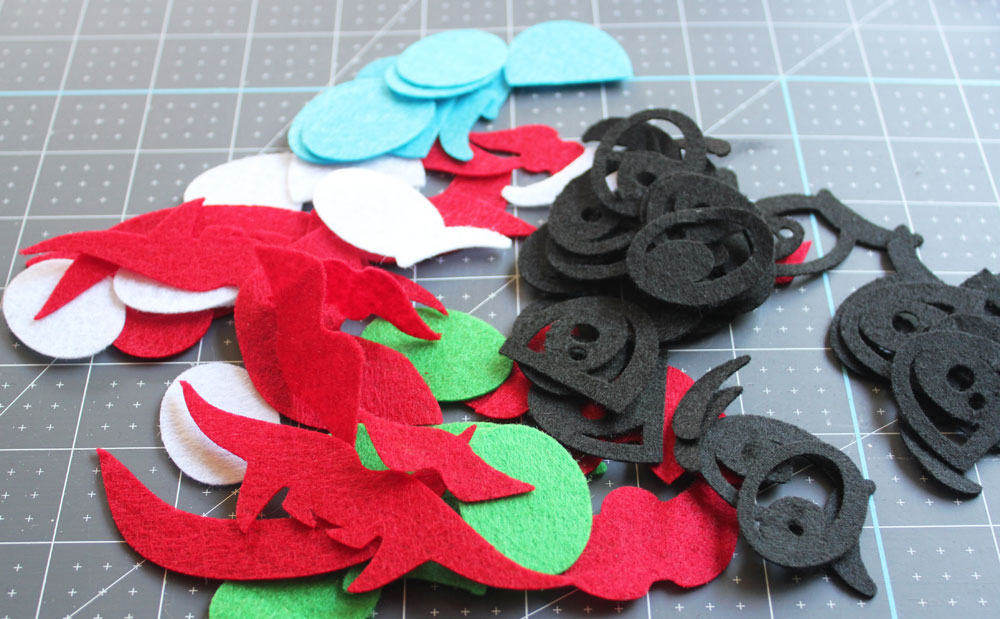 Pair the eye backs with eye fronts.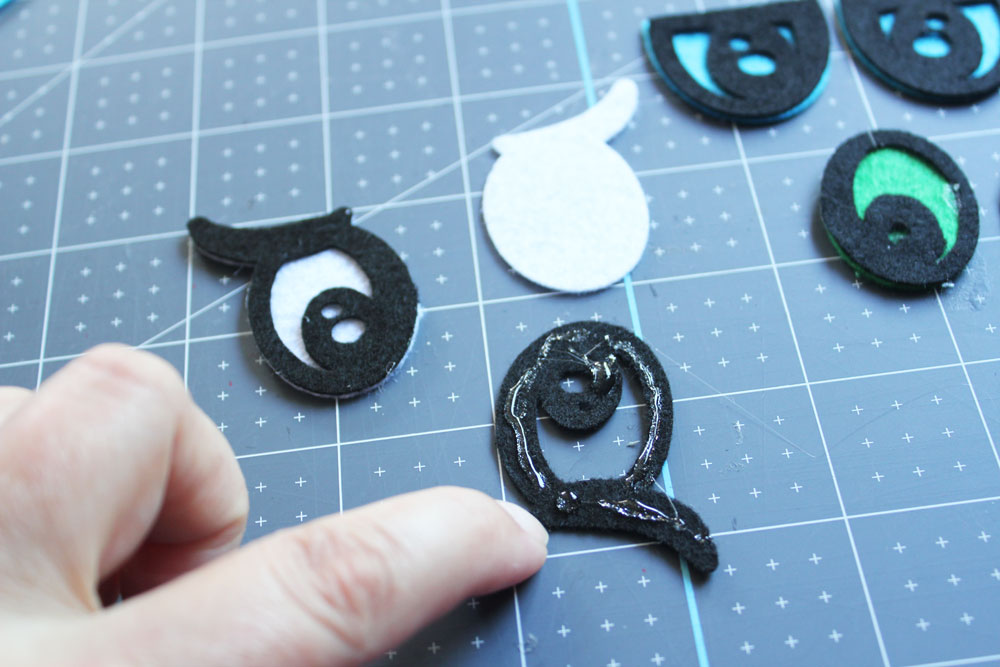 Then glue the eyes, eyebrows, and lips to the socks. The eyebrows can double as mustaches if you like! I used hot glue to secure my pieces – use whatever glue you prefer. Remember that hot glue is HOT, and you don't want to have your hand inside the sock when you secure the pieces. The glue will go right through the fabric and burn your hand!
If you would like to add hair or other details, you absolutely can. But no need. These adorable sock puppets are fun as-is!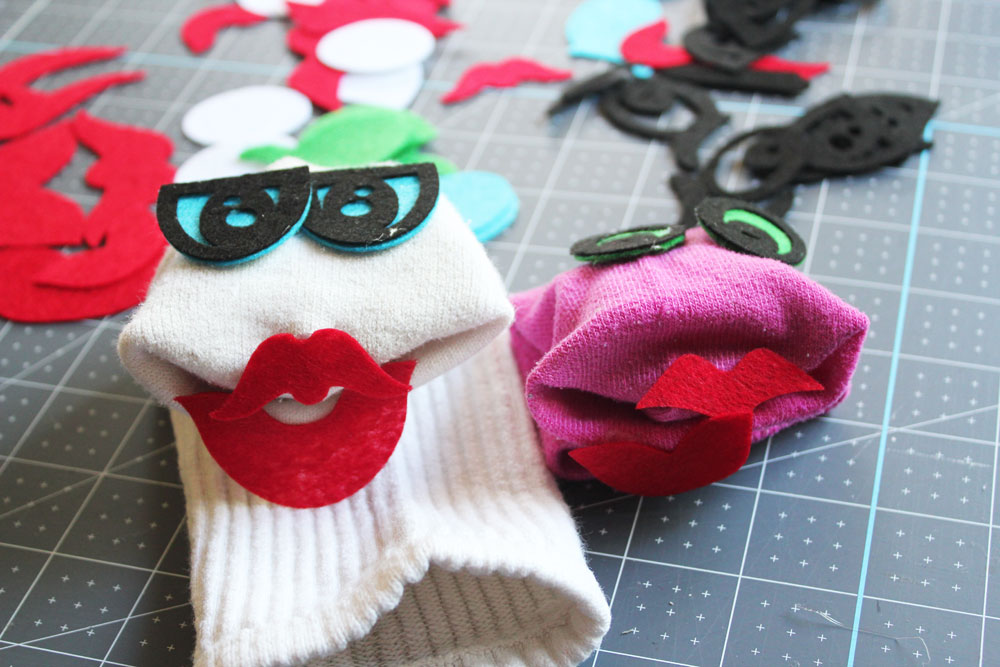 Check out all these other family fun crafts that you can make with your Cricut!