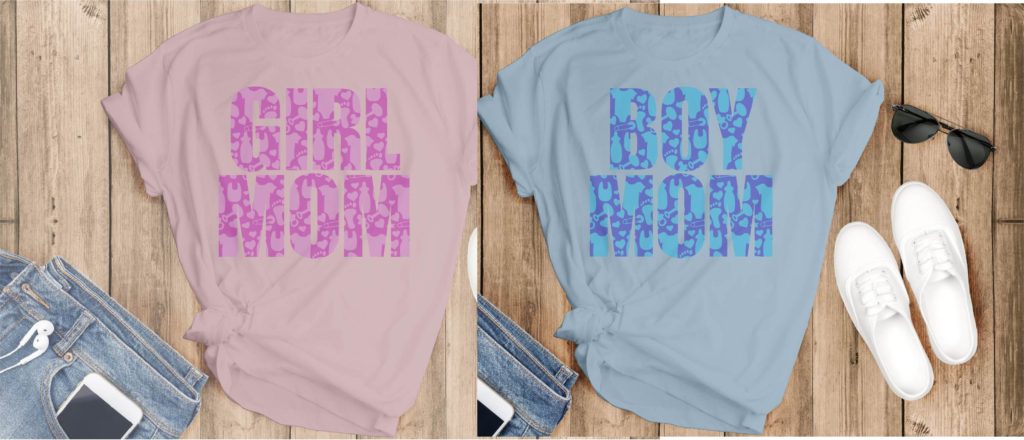 If you're looking for a fun and personalized gift to give an expectant mom, then these Boy Mom and Girl Mom tees are just perfect! You can use your Cricut or other cutting machine to cut these designs and iron them on to a maternity tee for the boy mom or girl mom in your life!
Especially for a mom having a second (or more!) baby of the same gender, recognizing that these boys or girls are going to be taking over her life with a boy mom tee or girl mom tee is a fun way to celebrate! The SVG file is in two parts because this isn't just text! Within the text you'll find baby-related images – like a footprint, baby bottle, safety pin, bin, hearts, and onesie!
Subscribe to our email list below to get the free SVG files!
Check out all these other fabulous SVGs perfect for a baby shower!