Yes, you could absolutely put the Cricut Joy on your holiday wishlist. And after playing with the Cricut Joy and the toys and tools that Cricut sent me, I would totally recommend that. If you don't buy it for yourself before the holidays. Because this tiny machine is exactly what you need to be holiday ready this year! You have every excuse to splurge on Cricut's latest toy because it is also a tool that is going to help you get through all the holiday craziness! From making gift tags and labels to ribbons to making the gifts themselves, the Cricut Joy is your elf-sized holiday sidekick … let me show you what it can do to get you ready for the Holidays!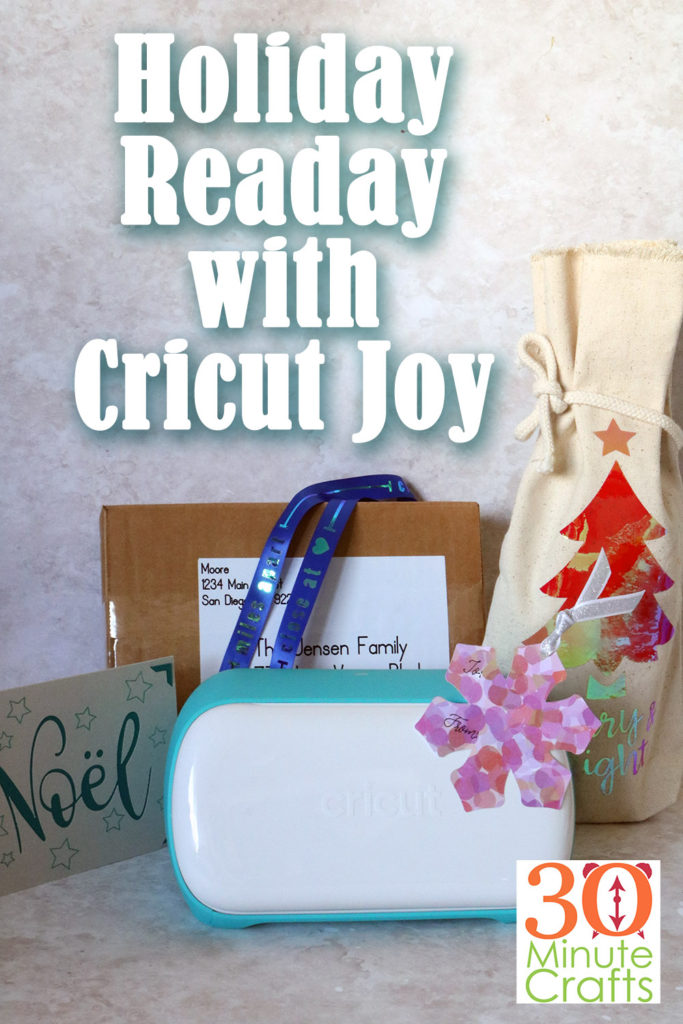 This post contains affiliate links which provide a small commission to this site when you make a purchase through these links. There is no surcharge to you for using these links.
First, let me share with you the unboxing of the Cricut Joy and some of the fabulous (and SMART) materials that you can use with the Joy. Spoiler: SMART materials don't need a mat to cut them on the Joy! And while that doesn't seem like a big thing, it is actually a fabulous time saver! No need to find the right mat, make sure that this is the sticky one (and not the old one you keep meaning to throw away), line up your vinyl, and smooth it all down.
Here are the different materials shared in the video, with affiliate links to make it easy for you to purchase them:
Cricut Joy: http://shrsl.com/2l0wg
Cricut Joy Bag: http://shrsl.com/2l0wi
Joy Cards: http://shrsl.com/2l0wj
Cricut Joy Pens: http://shrsl.com/2l0wo
Infusible Ink: http://shrsl.com/2l0wq
Smart Iron on: http://shrsl.com/2l0ww
Smart Vinyl: http://shrsl.com/2l0wx
Smart Label Vinyl: http://shrsl.com/2l0x0
Cricut Tools: http://shrsl.com/2l0x9
Deluxe Papers: http://shrsl.com/2l0xd
Patterned Smart Iron on: http://shrsl.com/2l0xf
Cricut Joy Mats: http://shrsl.com/2l0xi
Cricut Joy Card Mat: http://shrsl.com/2l0xk
Cricut Joy Cards
We'll start with talking about card making, since this is something the Cricut Joy does really, really well. The Joy has a card mat, and pre-packaged sets of cards with inserts. There are tons of ready-made card designs that you can purchase in Cricut Design Space (some are free if you have Cricut Access). What is special about the card mat is that you can cut already-folded cards without cutting through the double layer. So smart!
If you'd like to make the Noel card that I created you can use this link to get the Noel Card in Cricut Design Space.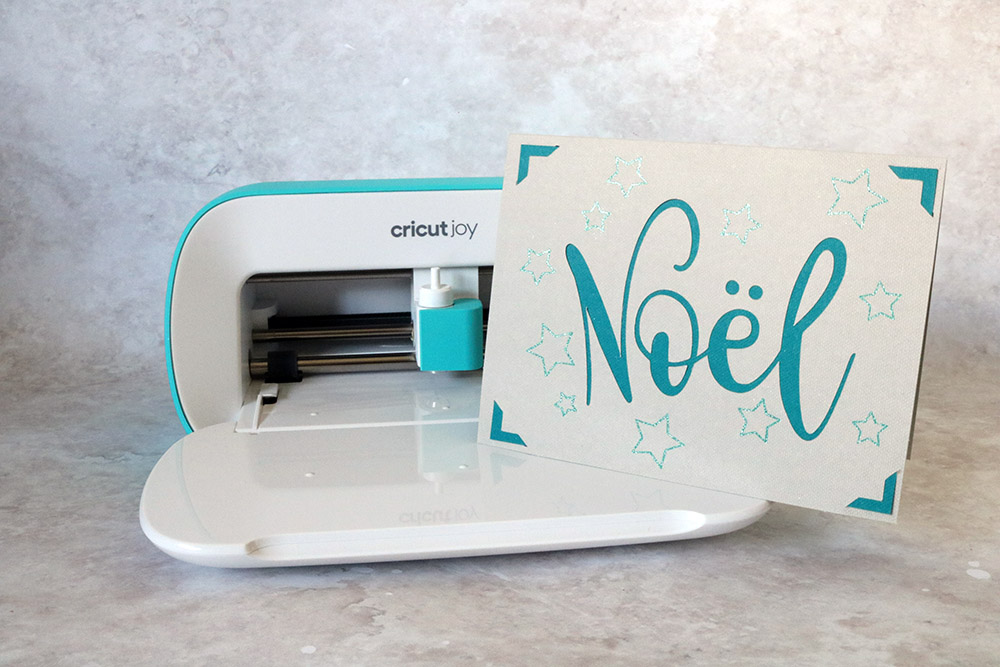 Cricut Joy Gift Tag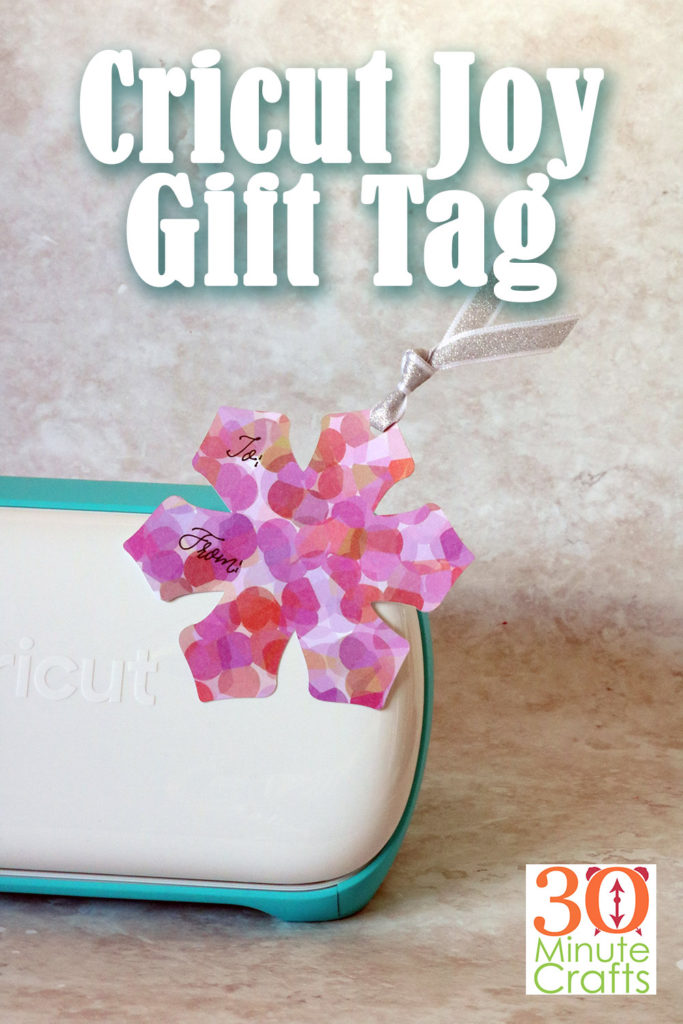 I love easy-to-use gift tags. These tags are made using the Cricut Premium Paper for the Joy … which has an adhesive back! So, these are gift tags that stick right to the gift! You could also cut them out of cardstock if you prefer. If you cut them out of the Premium Paper with the adhesive back, you can omit the circle cut-out for the hang tag … or you can use it to add a fun ribbon embellishment like I have!
Here is the Design Space link for the Cricut Joy Gift Tags.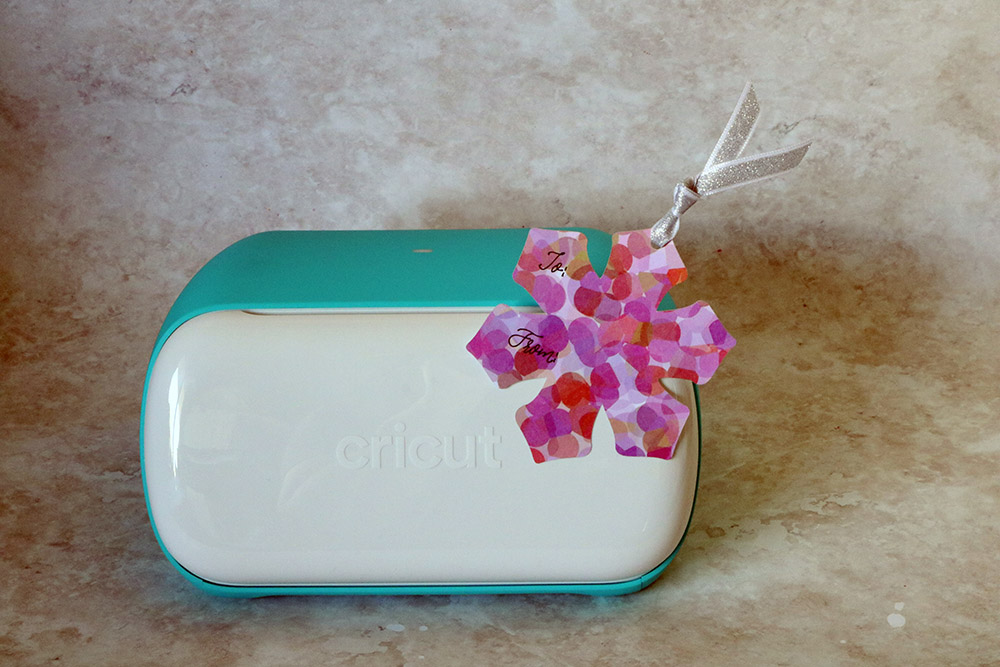 Custom Ribbon
Adding custom ribbon to your gifts gives them a real "wow" factor! How much fun would it be to wrap gifts using ribbon that has the recipient's name on it?? Use Cricut Joy Smart Iron On (making sure to mirror the design) to cut out your design. Fuse it on to the front of your ribbon for a super custom gift. We won't be celebrating the holidays with family, so this "Miles Apart – Close at Heart" ribbon is perfect!
Get the Cricut Joy Miles Apart Close at Heart Cricut Design Space file here.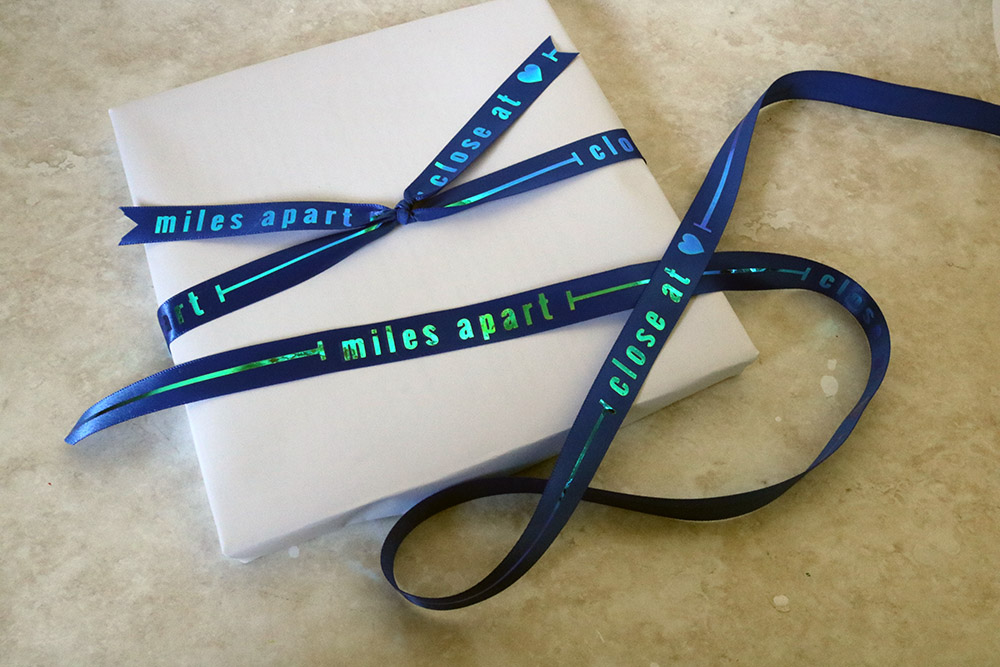 Package Labels
Since we don't live close to family, I send out lots (and lots) of packages around the holidays! Just packing and labeling these boxes will take me a whole evening. I love that the Cricut Joy will make that easier this year! Use Cricut Joy Smart Label Vinyl to write out and cut out all your labels while you are wrapping gifts. When you're ready to seal the boxes, your custom labels will be ready for you!
You can use the Package Label Template that I created in Cricut Design Space to get you started.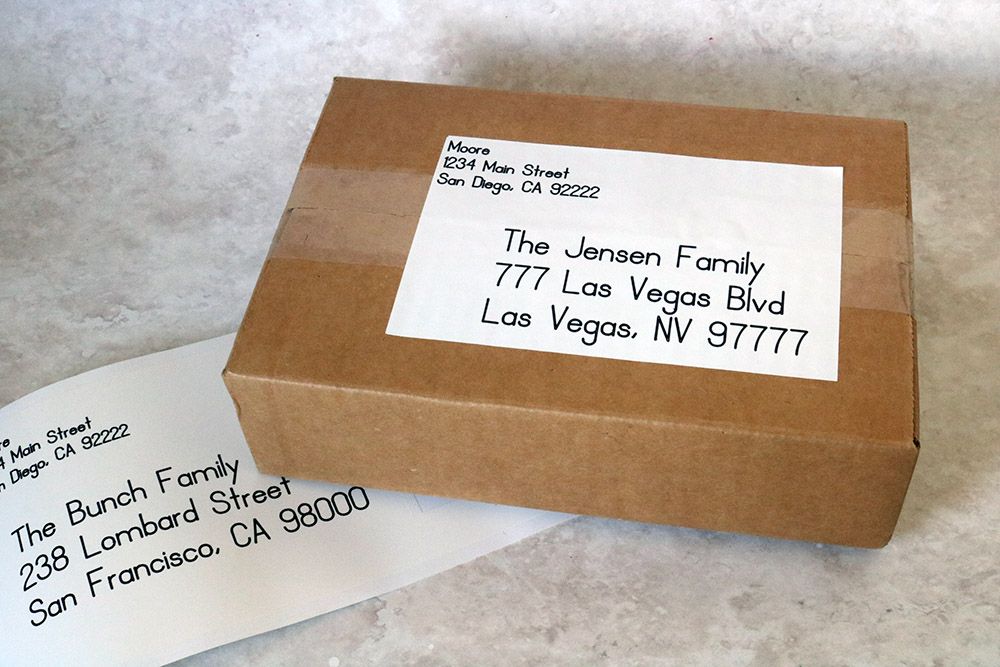 Gifts with the Joy
And, I can't forget that the Cricut Joy can actually help make custom gifts as well! Cut out the Smart Iron On to fuse to an apron, tea towel, wine bag, or some other object ready for customizing! The options are limitless! You can add the recipient's name, the year, or a basic message like on the wine bag below.
Get the Design Space file for the Merry and Bright Iron On here – just make sure to mirror the image before you cut!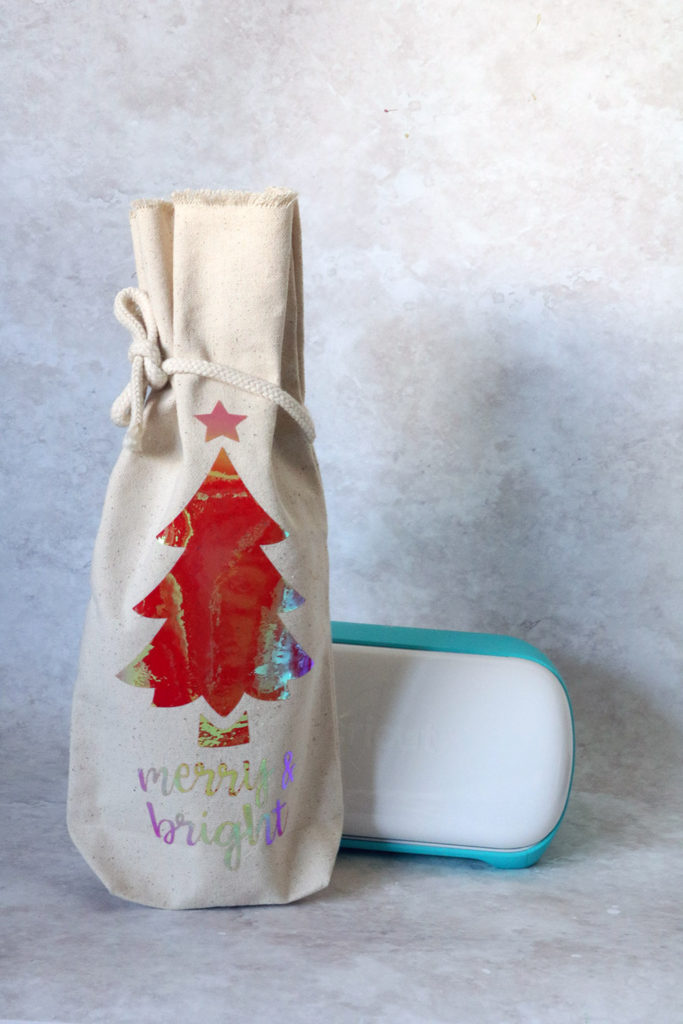 While the Cricut Joy would absolutely be a great gift to get this year, I suggest you get it for yourself as an early holiday gift that will help you make this season extra special!