Are you a taco lover!? Then I have the perfect SVG for you! Use this SVG file on a tee, mug, or as a car decal… because road rage totally makes me want to head to the drive through for some fresh tacos! Are you with me?
As a fellow taco lover, you're in luck! Because not only is this Taco SVG FREE, but I have links to a bunch of other taco themed svg files you can download! Scroll down for details.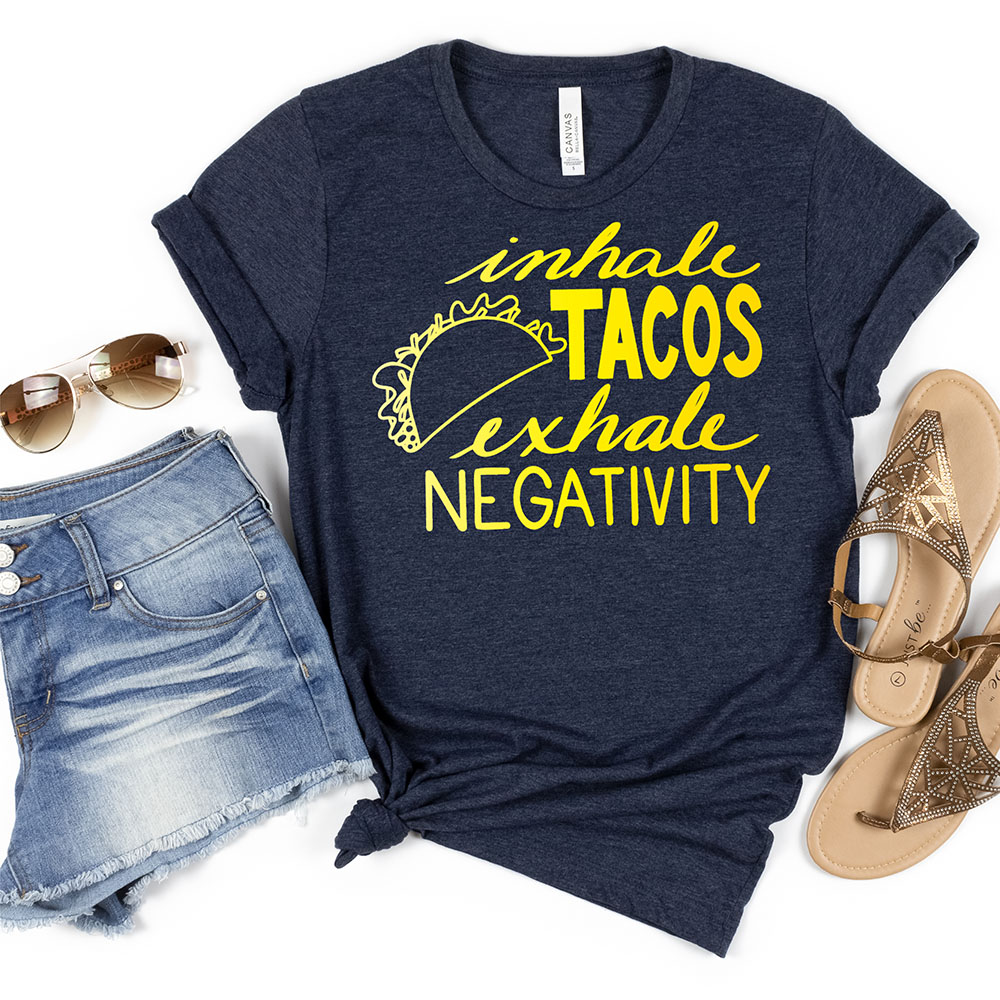 To get your download of this SVG file, fill out the form below to sign up for the newsletter. You'll be sent a link to the "Inhale Tacos, Exhale Negativity" SVG file.
And, if you want some more taco goodness in your life (who doesn't?), then check out these other fabulous (and FREE) taco-themed SVG files: