Ornaments don't need to be expensive to be fancy and fabulous! Grab all of your sparkly and shiny papers and cut yourself some fun paper Christmas Ornaments. These Paper Christmas Ornaments are perfect for trees in areas where you don't want to display expensive or breakable ornaments on your tree. You can use these year after year if you like, but if they're thrown away you won't feel terrible about losing a special ornament.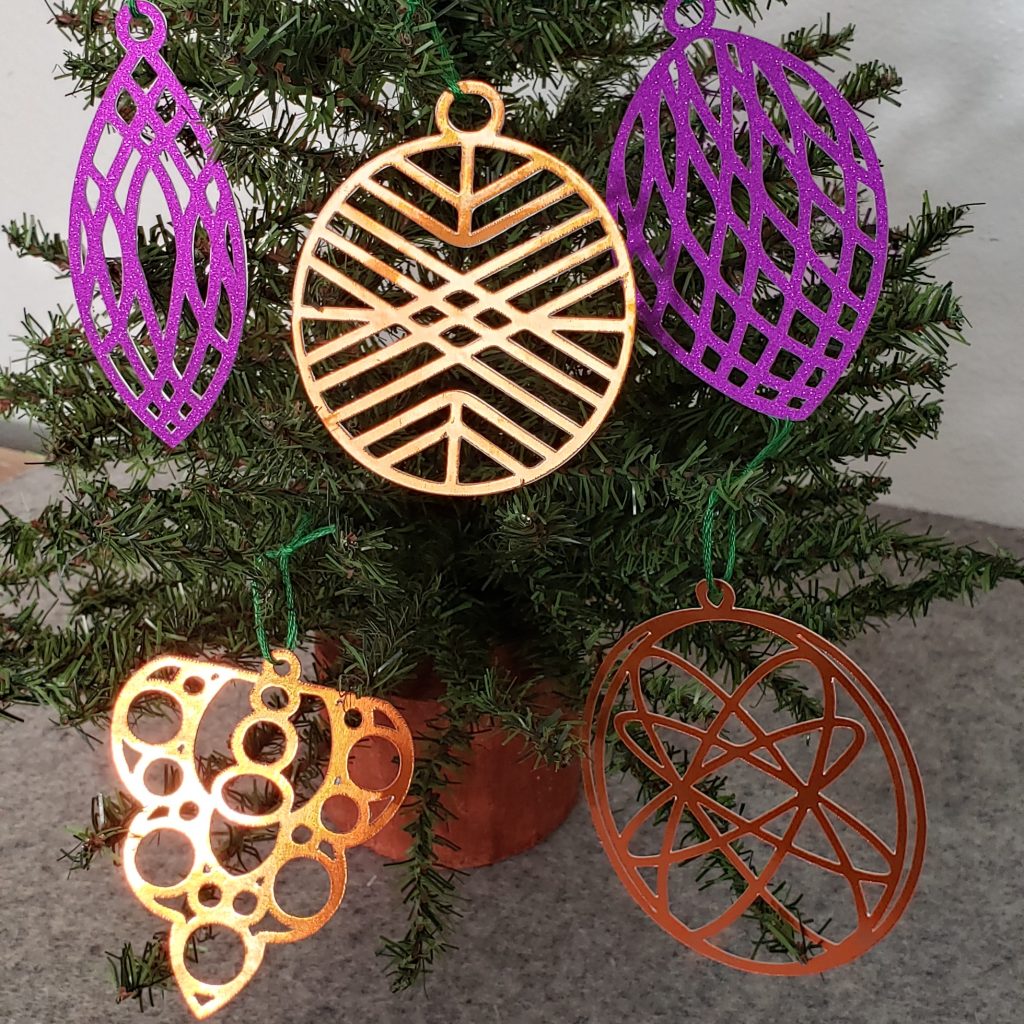 You can cut them in various sizes, though you do want to be careful that the lines aren't cut too thin. And you can use paper or specialty cardstock. If you want an ornament that is more firm, you can glue two of the same shape back-to-back. No need to cut them in mirror image, each one is perfectly symmetrical and will pair up with another ornament cut the same shape and size.
Use ribbon or embroidery floss to create easy hanging loops so that you can hang these ornaments on your tree. They also make great decor – string the ornaments together to make a festive banner for an office or cubicle, or hang them from the ceiling at a party. Don't worry about them falling or hitting anyone in the head – they're just made of paper!
Sign up here to get the files sent directly to your inbox:

And check out all these other great (and free!) Christmas Ornament cut files: