Check out this butterfly quote svg file – so fun! Butterflies are a fabulous symbol. Not only are they pretty, but butterflies represent change. A butterfly starts as a caterpillar – which is a very unattractive worm. But then it spins itself a cocoon, and that's where it has the chance to transform into a butterfly! This Butterfly Quote SVG file is really all about change. If you want a change SVG or a growth SVG quote, then this butterfly SVG quote is perfect for you!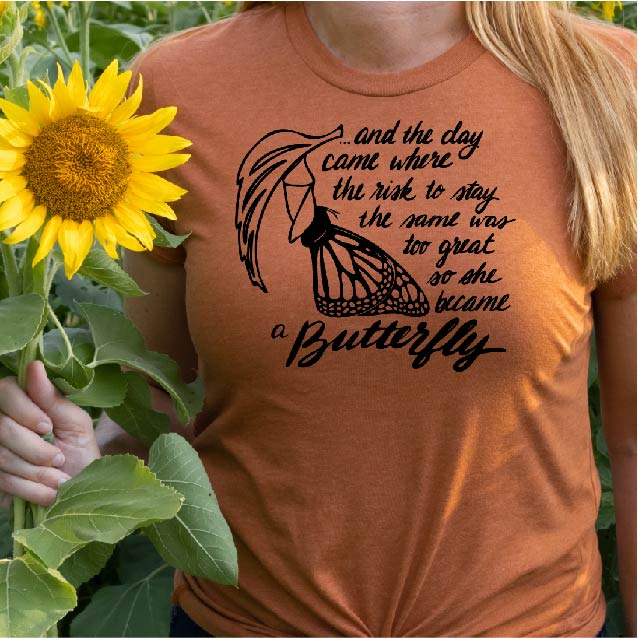 The quote reads "… and the day came where the risk to stay the same was too great so she became a butterfly." This is the perfect celebration for someone graduating, who has made it through hard times, or who is moving on to the next chapter in their life.
Along with the hand-written quote is the illustration of a butterfly leaving the cocoon. The cocoon is attached to the bottom of the leaf, and the butterfly has just emerged. It is ready to spread its wings and fly. That is what makes this the perfect celebration SVG. Get ready to fly, butterfly!
Get the free Butterfly Quote SVG file:
You can get the butterfly quote by signing up for the email list here:
And check out these other great SVG files: