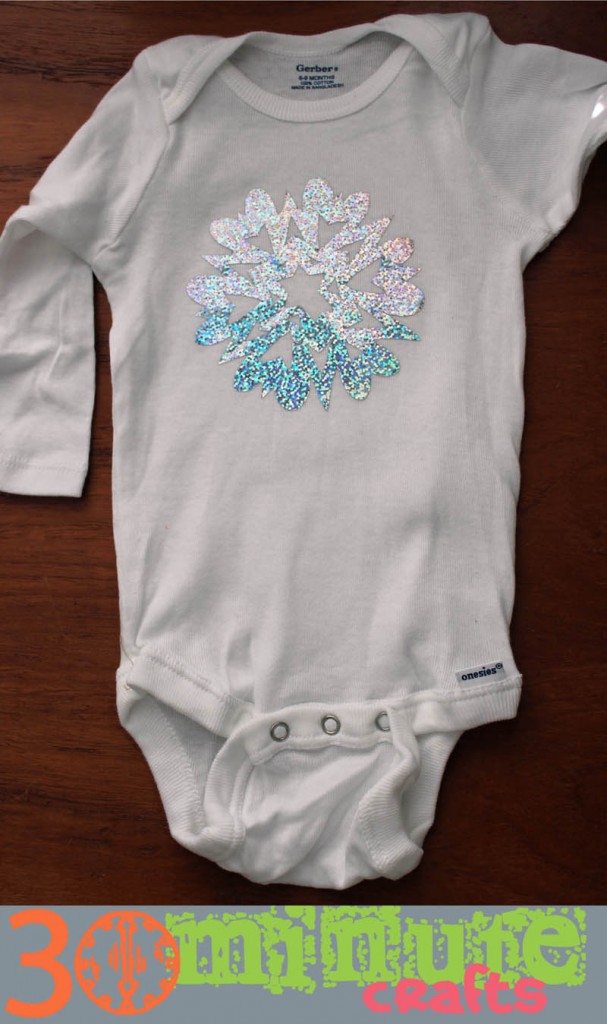 Just last week the stork flew by and dropped off my first nephew! I wanted to make him something fun to wear this winter, so I picked up a pack of long-sleeved onesies when I was at the store to whip up a super-simple shimmer snowflake onesie! This onesie would be great for girls as well… but there are no baby girls in the family right now.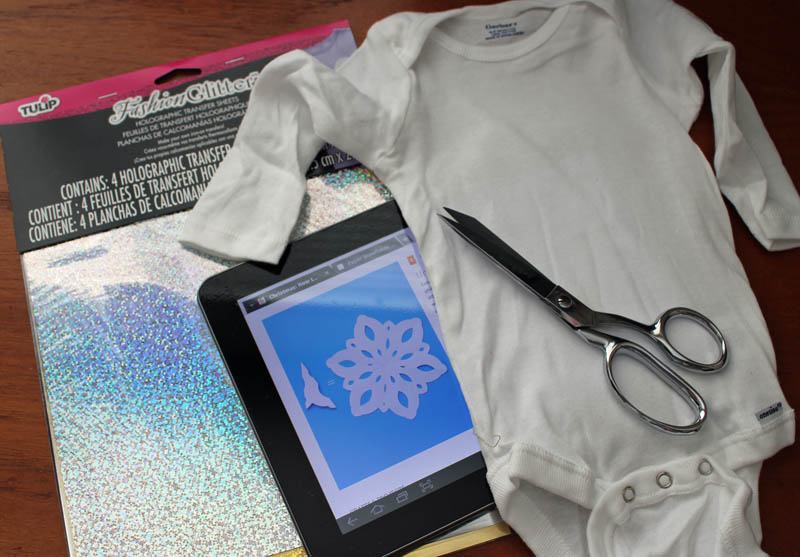 The supplies were super simple. A package of Tulip shimmer Sheets, Onesie, Scissors, and some snowflake cutting instructions. I just googled "Snowflake Cutting Instructions" and looked for my favorite.
I started by making my square. Because of the size of my onesie, I didn't want a huge snowflake, so I folded in the corners to make two squares – I used one to practice, and one as my final snowflake. But you can practice on paper if you prefer.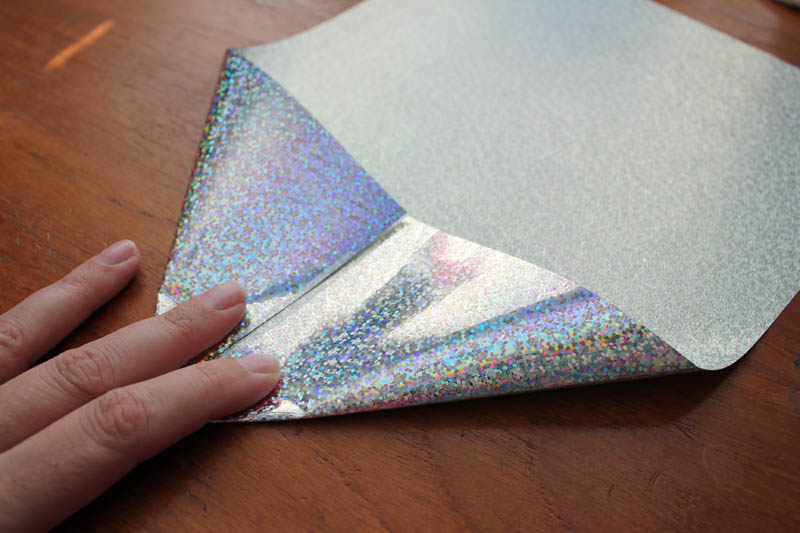 I folded my square to make a 6-pointed snowflake. Fold in half diagonally, then in half again, then fold into thirds. You'll have something that looks like the picture below. Then cut off the pointy tops, and you can start creating your snowflake.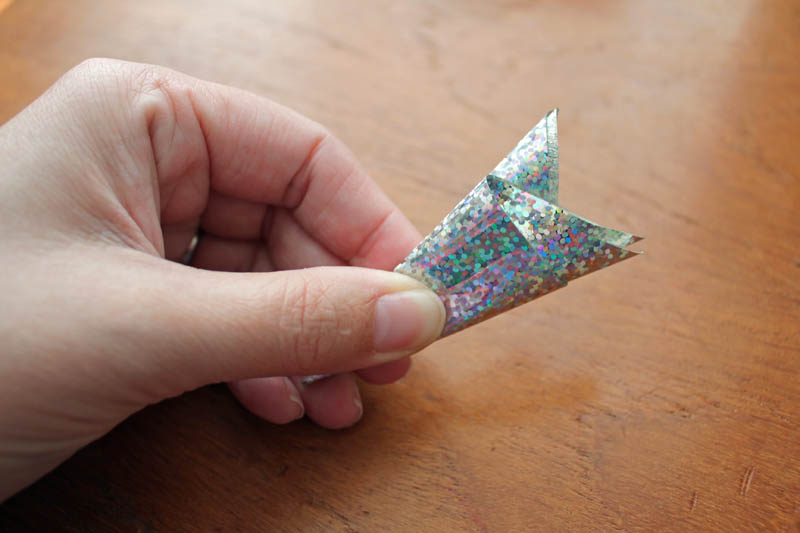 Start chopping! Cut out curves, spikes, triangles, or whatever to make your snowflake. To get a pretty lacey snowflake, cut out lots. You want it to look like there is barely any snowflake left!
Once you've cut it out, carefully unfold it. Your sheet will stick together a little at the cutting points, so you want to carefully peel apart the layers.
Now it is time to iron it! Place it on the shirt, cover with a piece of paper, and iron it on.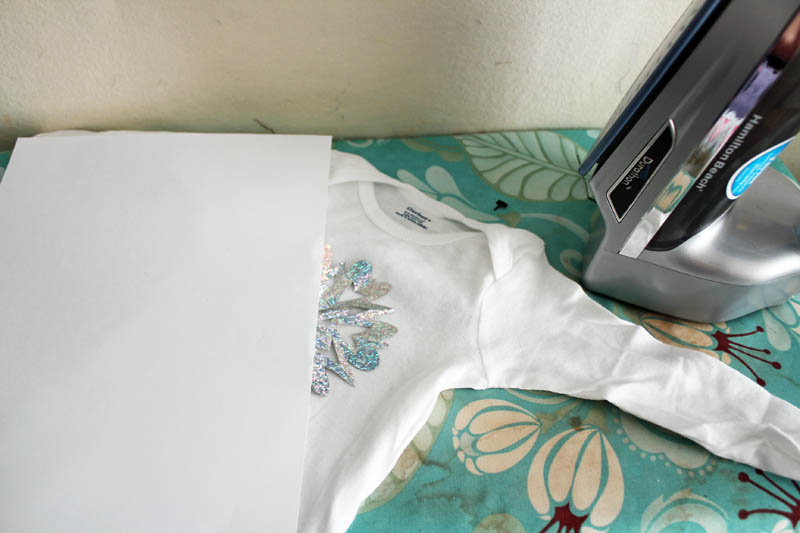 All that is left is to pack it up (with a couple burp cloths, and maybe a 30 minute tag blanket and some 30 minute baby bibs), and send it off to my new nephew!
Learn more about all that sparkles for the holidays by hopping over to the I Love to Create Website, liking them on Facebook, following them on Twitter, and Pinterest.
Want more 30 minute crafts? Like 30 Minute Crafts on Facebook, Follow 30 Minute Crafts on Twitter, and check out 30 Minute Crafts on Pinterest.
And check out all these other awesome shimmery projects:



I wrote this post as part of a paid campaign with (client's name) and Blueprint Social. The opinions in this post are my own.