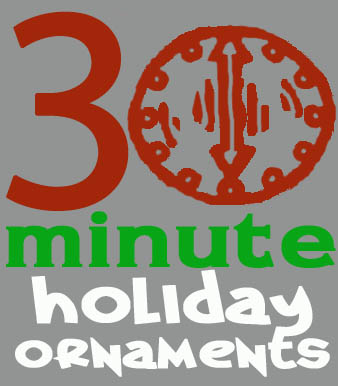 I'll be spending this weekend decorating for Christmas. The tree is already up. I'll be decorating the staircase, putting up my wreaths, including my Elongated Christmas Wreath, hanging stockings, and displaying all of my Christmas Treasures.
I'll also be making new ornaments! Since much of my crafting is done while the baby is napping, I don't have lots of time. I compiled this list of fun, fast, and easy Christmas ornaments to inspire me – and hopefully inspire you, too!



Want more 30 minute crafts? Like 30 Minute Crafts on Facebook, Follow 30 Minute Crafts on Twitter, and check out 30 Minute Crafts on Pinterest.