Traditional Christmas wreaths are round. And although this wreath has round components, it is not your traditional wreath. It can also be completed in about 15 minutes… giving you a fun wreath in less time than it will take you to wrap gifts, bake cookies, or just about anything else you're planning this holiday season!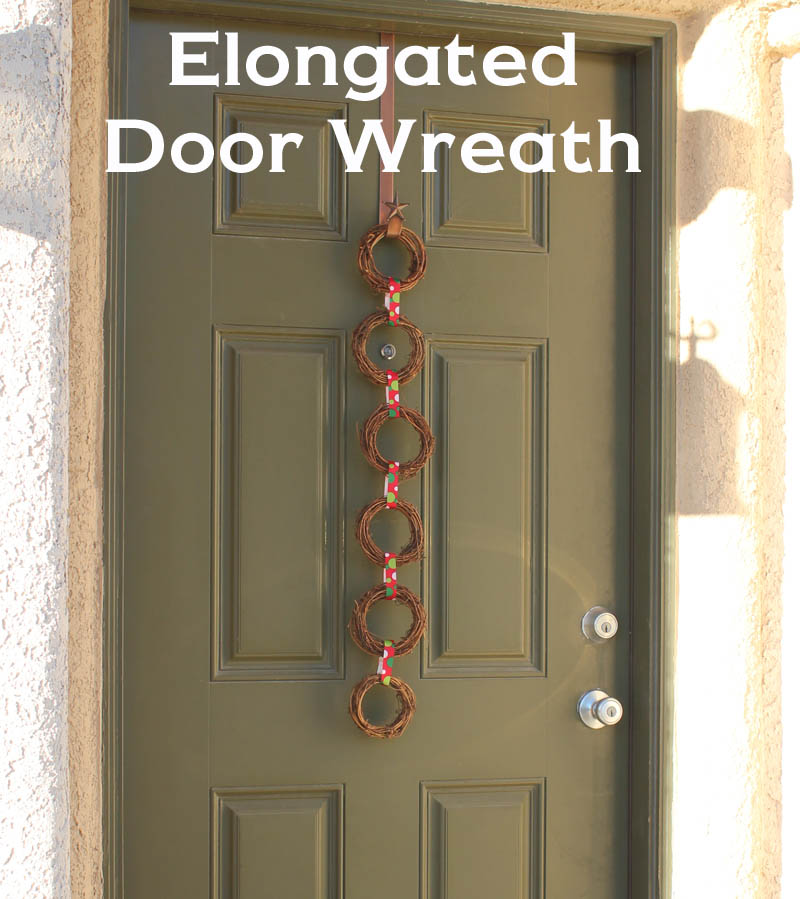 It also uses just a few supplies. I found these packs of mini grapevine wreaths in the Target Dollar Spot. Each pack has 2 wreaths, for just $1 each! I combined that with some ribbon I had on hand, and a glue gun, and I had all the makings of this simple wreath!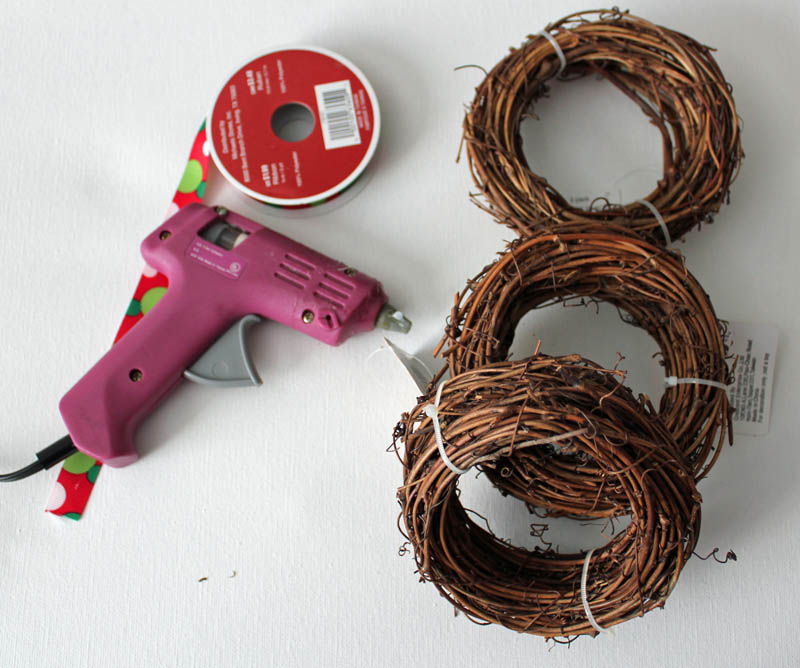 I cut my ribbon into 8″ pieces. I looped each piece of ribbon between 2 mini wreaths, and then hot glued the ends together, overlapping the ends about an inch. If you have fancy hot-glue-finger-protectors, this is a great time to use them. If you don't, a clothespin is a good substitute.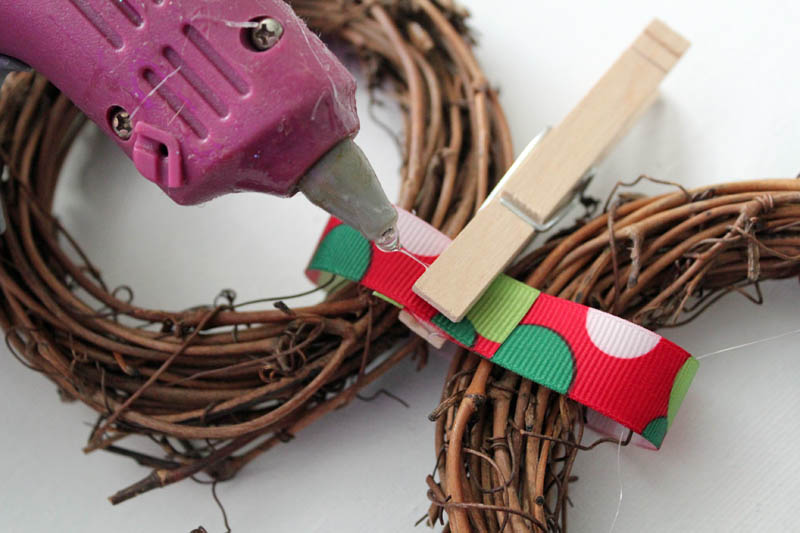 Keep connecting your mini wreaths until your elongated wreath is the length you would like, and you're all set!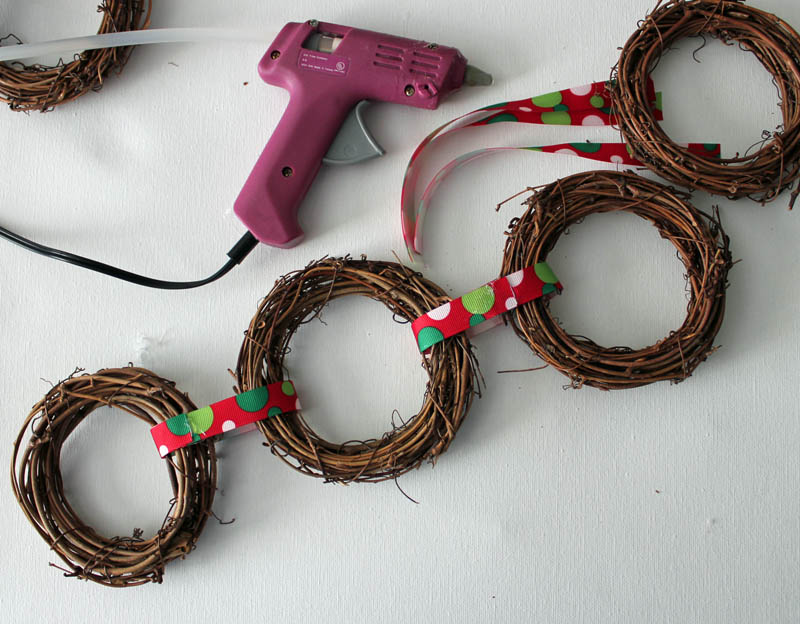 Want more 30 minute crafts? Like 30 Minute Crafts on Facebook, Follow 30 Minute Crafts on Twitter, and check out 30 Minute Crafts on Pinterest.