I love quick crafting – that is why I have a blog entirely dedicated to 30 minute crafts! And it is so fun when my friend Angie from the Country Chic Cottage get together for lightning fast crafts! We put on this week to challenge ourselves to craft in FIFTEEN minutes or less… and then we convince our friends to play along with us! Today's 15 Minute Craft Lightning projects are AWESOME!
Cyn from Creative Cynchronicity shares this fun and fast paint technique. Getting all these layers of color really should take more than 15 minutes… but she shows you how to put it all together in less than 15 minutes!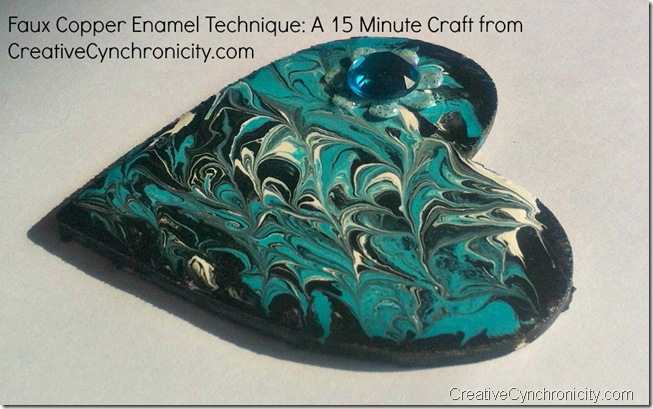 Erin from My Very Educated mother made these super simple bird's nests out of… paper bags! I can't believe how easy these are, and that you can whip one up with supplies you probably already have on hand!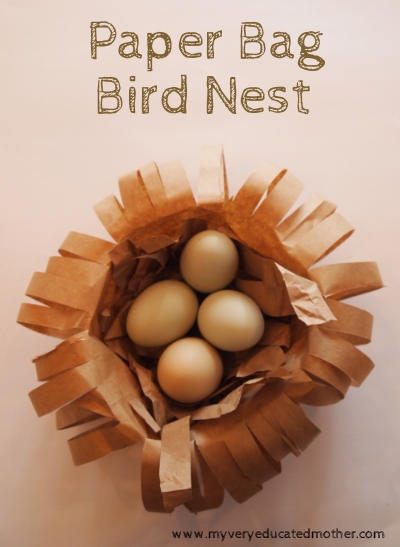 Angie made a super cute button carrot! Buttons are hot right now (though I can't think of a time when buttons weren't hot), and this carrot is so much fun!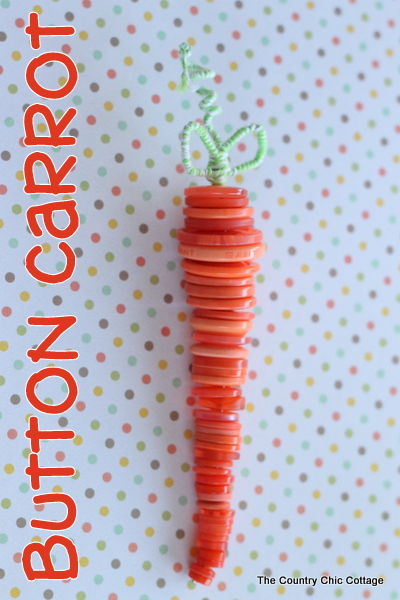 I made this spring Daffodil banner that I just LOVE!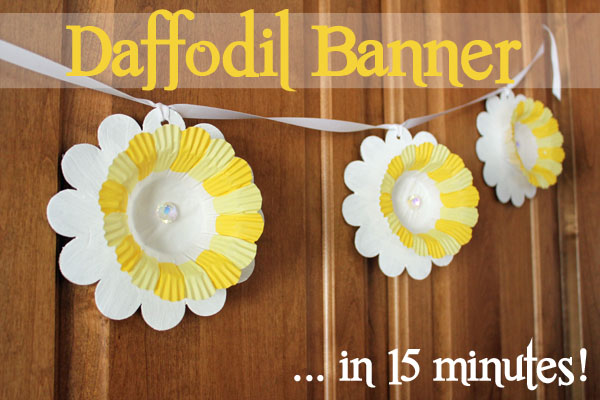 Remember to come back every day this week for more lightning fast crafts… and if you want to share your fast crafts with us, you can add them to the Craft Lightning Linky!
See you tomorrow!