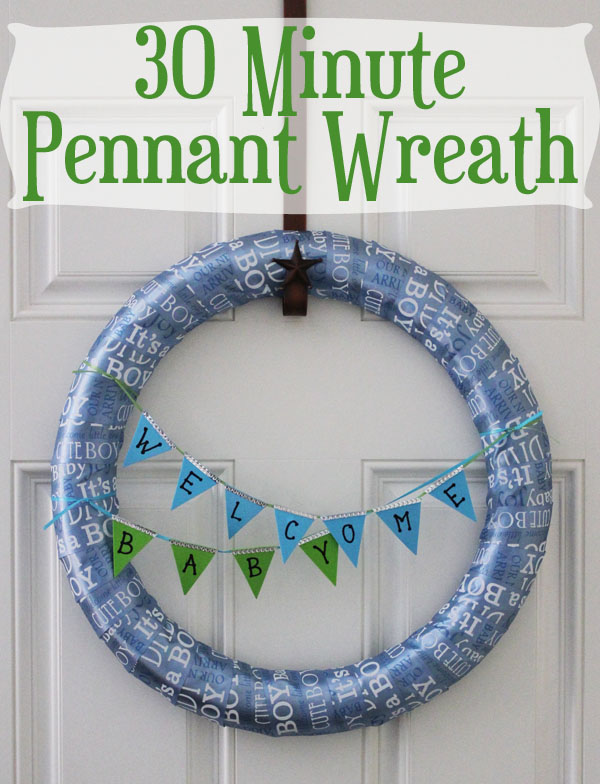 When having a baby shower at someone's home, I love starting the baby shower decor at the door… by having a wreath on the door that ties in to the baby shower theme! It is an easy way for guests to know that they're knocking on the right door, and it is a nice keepsake for the mom to take home after the shower is over. I first did a wreath last year for the Orange and Monster Truck shower I did for a friend of mine.  This wreath is a super simple, super fast, and super cute way to say "hello baby!"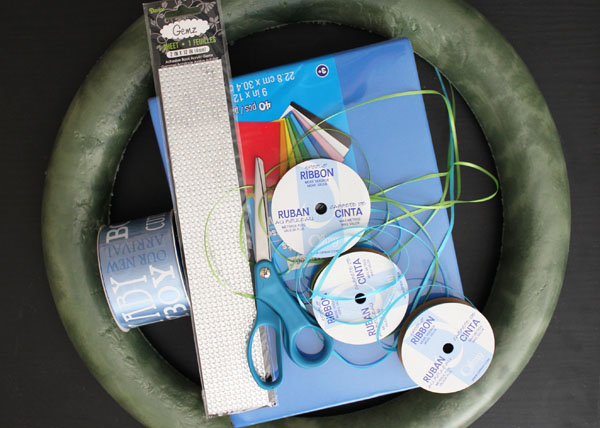 Supplies:
Wreath form (I used a styrofoam wreath form given to me by the wonderful folks at FloraCraft)
Wide ribbon (this should be unwired)
A pin (just one is fine)
Small ribbon or string
Hot Glue
Craft Foam Sheets
Gemz (optional)
Paint pen or permanent marker
I started by wrapping my wreath form in the ribbon. I went all the way around, then cut it off the spool and pinned the end in place.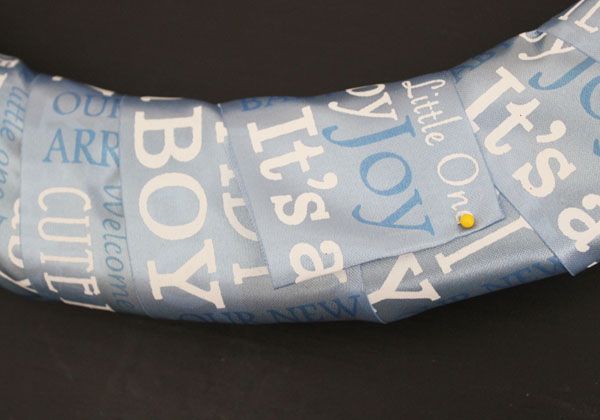 I cut a strip from two different colors of craft foam, then cut these into triangles.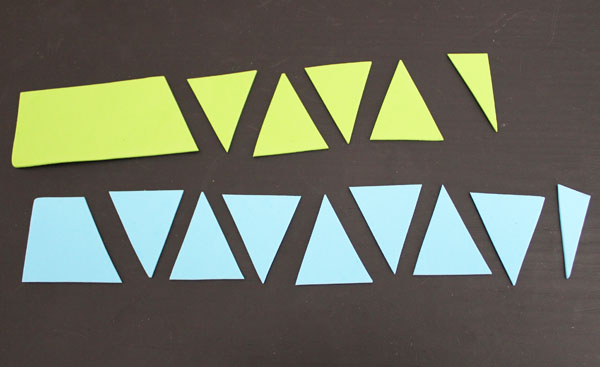 I added strips of Gemz to the top of the pennants, and trimmed them flush with the sides. This is optional, but I like the extra sparkle.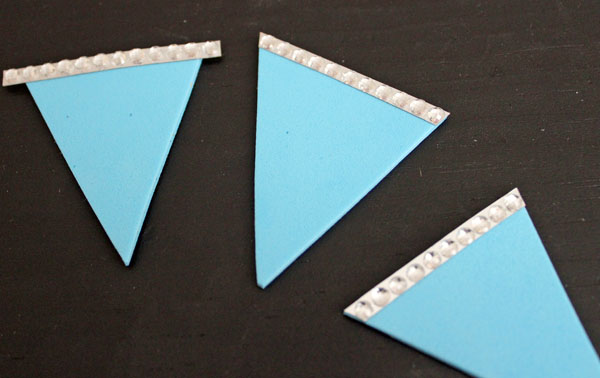 On one color, I wrote "WELCOME" and on the other I wrote "BABY".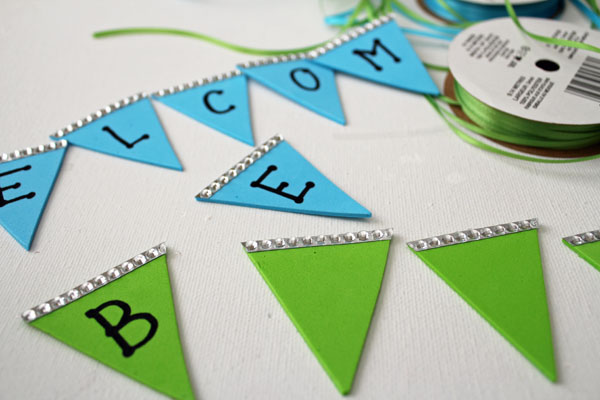 I glued the pennants to the thin ribbon using hot glue on the back of each pennant.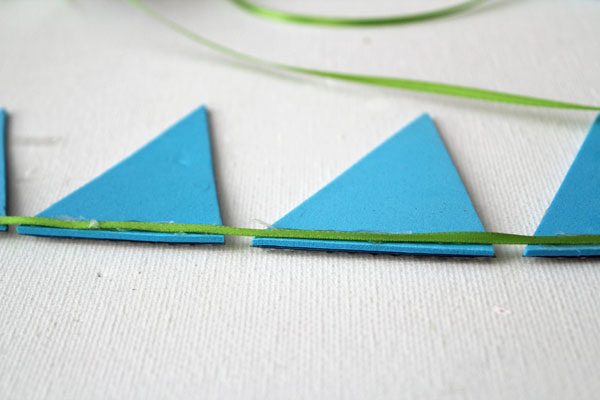 All that was left was to tie the ribbons to the wreath!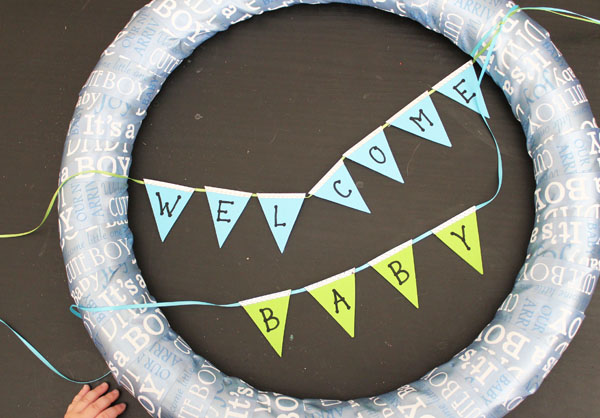 I tied both ends to one side, and then individually tied the other sides. I trimmed the ends of the ribbon and was all done! I love fast, easy, and cute baby shower decor!
This wreath was for my sister in law's shower, which I was regretfully unable to attend. I sent this wreath along with some fun printable baby shower games and a gift of several 30 minute baby bibs.
ps – do you see my "little helper" hand in that last photo? He really wanted to get his hands on those pennants!