The secret behind these star and heart earrings is the supplies you start with to make them. Which is really the secret behind all quick crafting. If you have the right supplies, it makes crafting much easier. And having the right supplies helps you to be successful.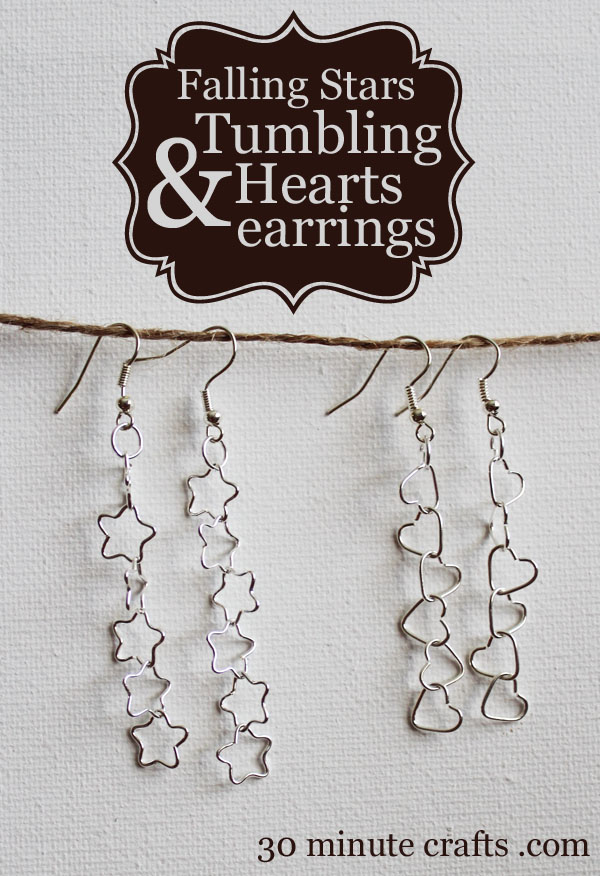 This week, Angie from The Country Chic Cottage and I are doing Craft Lightning Week – a whole week of quick crafts that can be done in 15 minutes or less. Every morning this week I'll share with you a quick craft tutorial of my own, and every evening I'll do a round-up of quick crafts from some of my blogging friends who are sharing in this fun week as well.
I wanted to kick off Craft Lightning week with these fun earrings because you can actually make both pair of earrings in under 15 minutes. They are super inexpensive to make, but look like you purchased them at a department store. I'm sure you want to know all the details, so here is how you can make your own tumbling hearts or falling star earrings.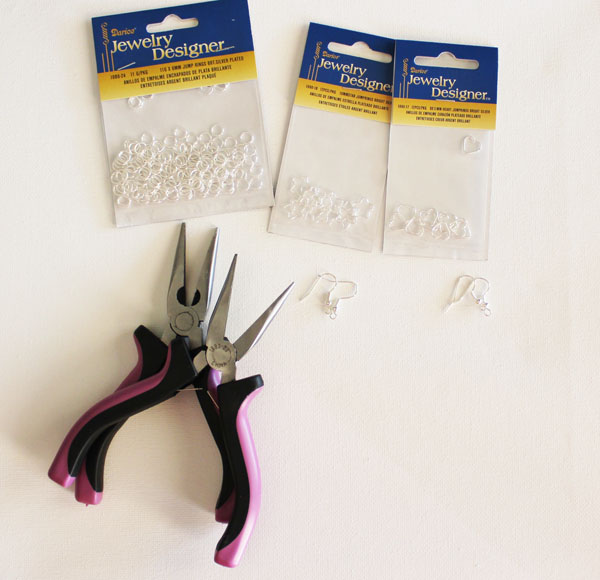 Start with these supplies:
Heart and Star Jump Rings
Regular Circle Jump Rings
Pliers
Earring wires
Start with one set (I chose the heart). Connect the jump rings by opening up a single jump ring, adding two jump rings, and then closing the ring. Repeat to make a chain.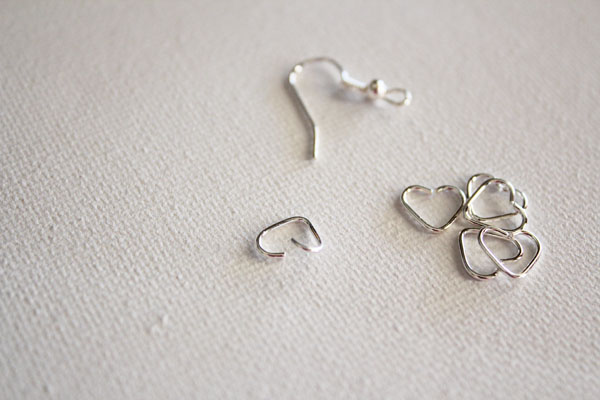 Use half the jump rings on one earring, and half on the other. Once you've made a chain with half the jump rings, attach the chain to the earring wire with a regular circle-shaped jump ring.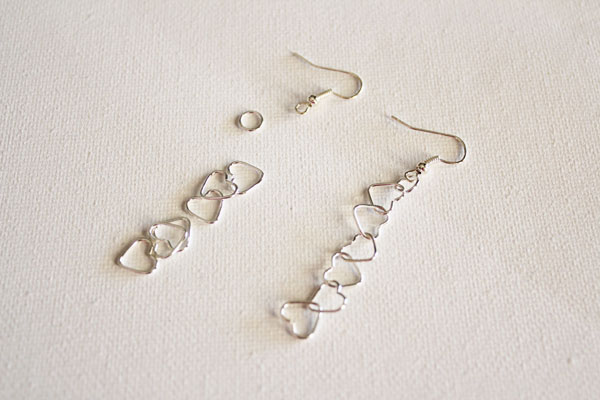 Repeat with the other earring to make a set.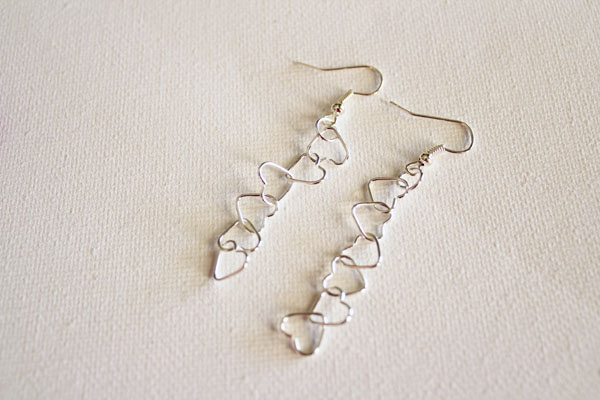 You follow this same process with the stars to make a set of star earrings.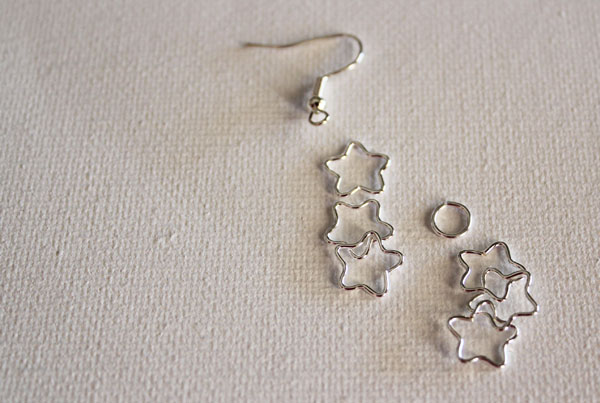 I'm not sure which I love more – the hearts or the stars…