Stars are so much fun to wear, and even more so when they sparkle! These sparkly star earrings are easy to make, and add some style to any outfit!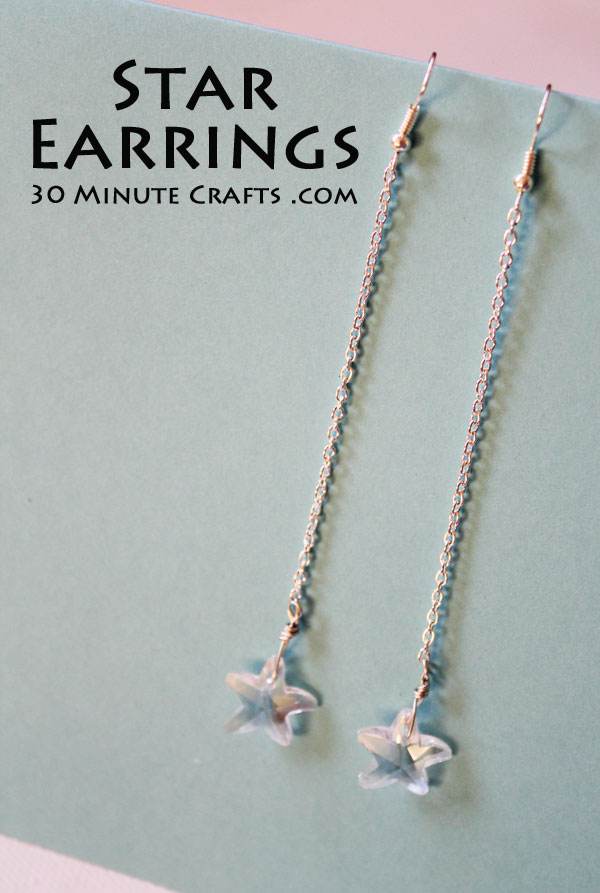 To make these star earrings, you'll need:
Jewelry Chain
Star Crystals
Jewelry Wire
Jewelry Pliers
Earring Wires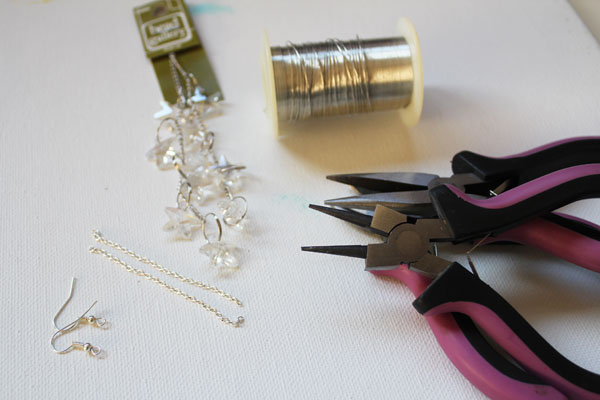 Cut 6″ lengths of jewelry wire.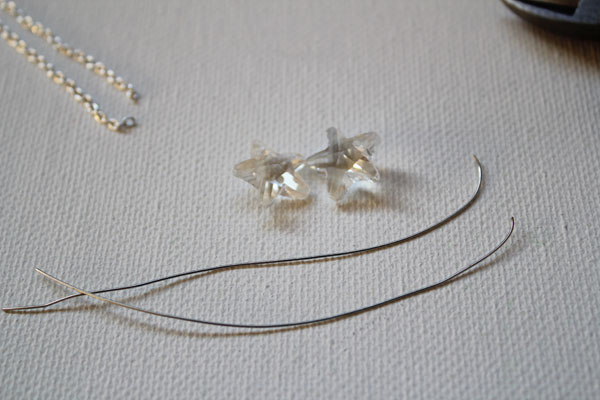 Thread the wire through the hole in the top of the star crystals. Twist.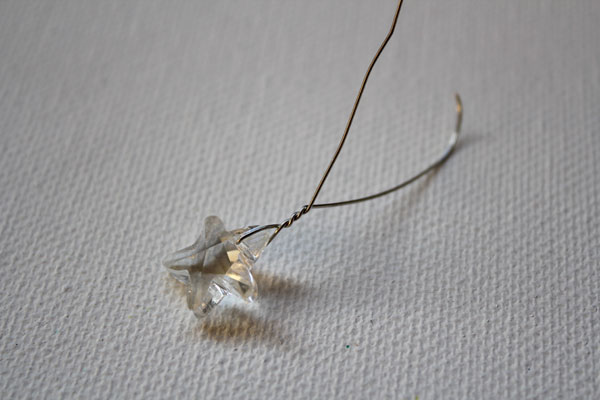 Thread through the bottom loop of the jewelry chain. Wrap the wire back around itself to secure.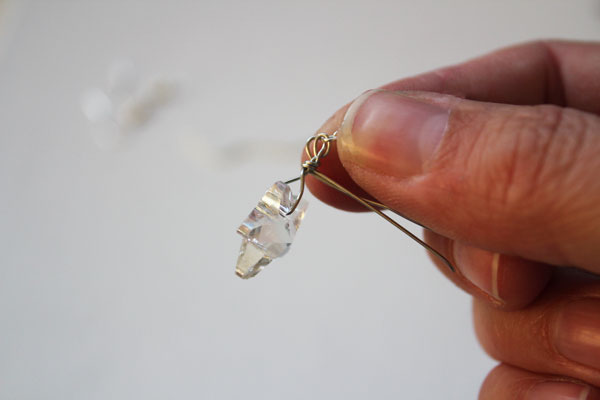 Add the earring wire to the top of the chain.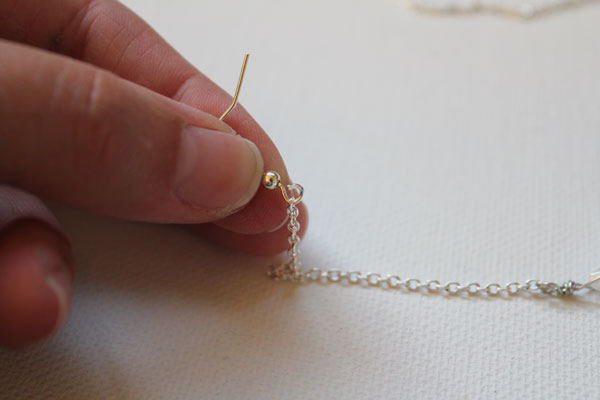 Repeat for the second earring.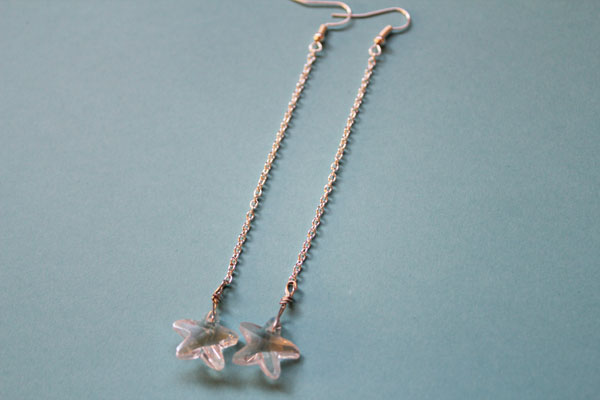 You may have just made your new favorite earrings!
If you love star shapes, you'll also want to check out these falling star earrings.