I love thinking up fun, fast crafts. Sometimes, I know I'm stretching the limits of the time constraint. Like I did with the 30 Minute Table Runner. Some of these projects just barely get done in 30 minutes. This Gumdrop Bead Necklace is one of those that was just barely made in 30 minutes.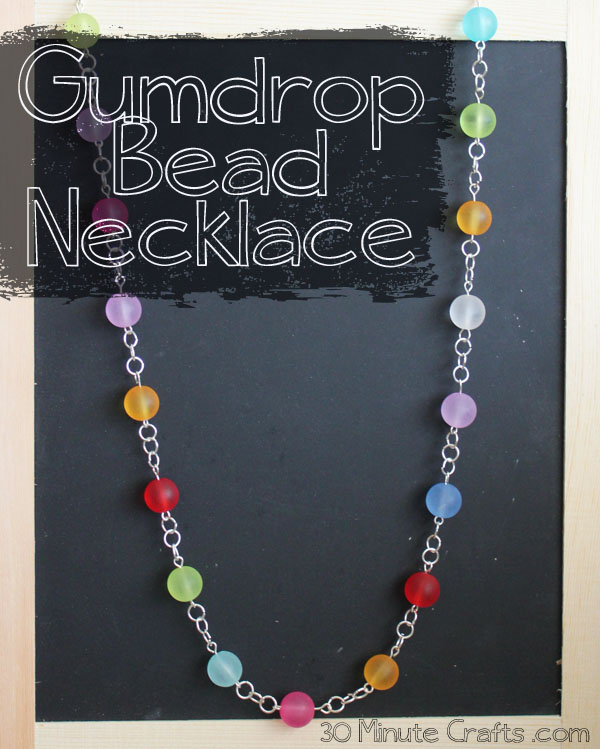 I fell in love with these pretty beads at the craft supply store. Omitting the black and brown I knew they would make a perfect necklace. So I got started.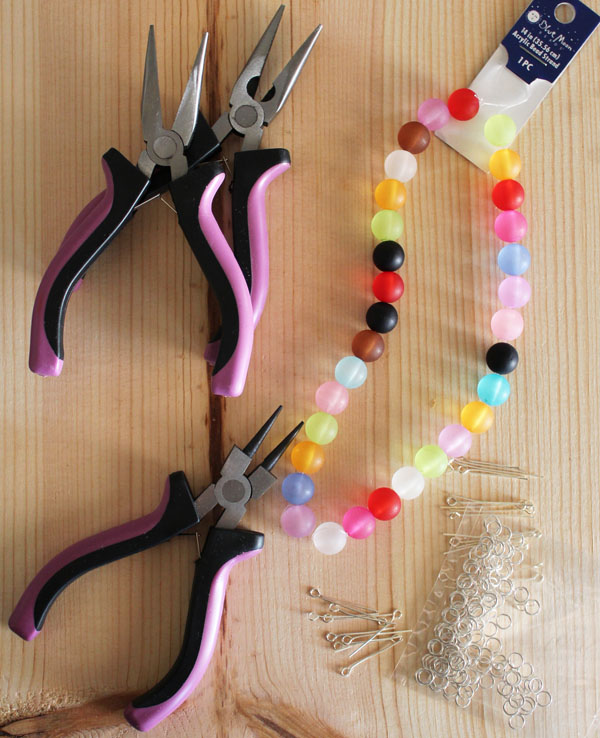 Supplies:
String of beads (about 30)
Small eye pins (same number as you have beads). If you need more, you can bend your own out of wire, nut it will take longer.
2 pairs of pliers
1 pair of round-nose pliers
jump rings
I started by cutting the fishing line holding the beads in place on the card. Then I strung each one on an eyepin, trimmed the eyepin to size, then using the round nosed pliers, created a loop on the other end.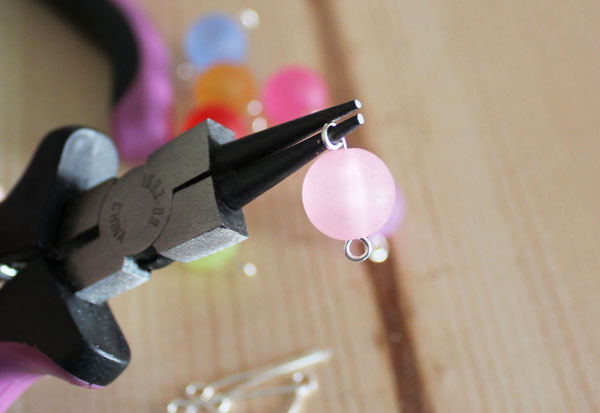 I should note here that using the loops in eyepins, and making a single loop, is not as effective as creating a loop that is wire-wrapped at the base. Creating this kind of loop means that the assembly will take longer, but the necklace will be better suited to handle children pulling on the necklace.
Once I had all the beads with loops on either end, I checked the clock.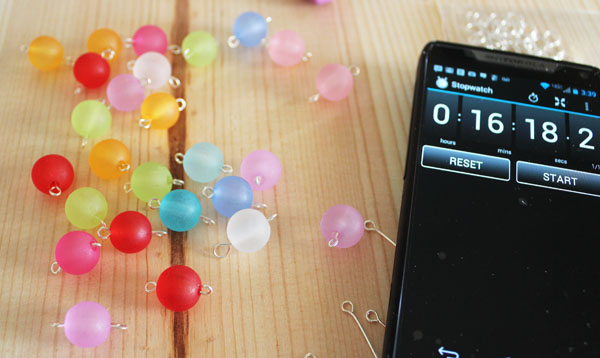 I had only used up half my time, I had thought about attaching these beads to one another with just a single jumpring. But, I wanted a longer chain, so I decided on 3 jumprings in a row. Here is how that is done:
Open up a jumpring. Add on the loop from one bead, and an extra jumpring, then close the initial jumpring. This adds 2 jumprings to the end. Repeat this process with all the beads, adding 2 jumprings just to the one side.
Once you've added 2 jumprings to the one side of each bead, string them together by attaching each loop to each double-jump-ring side with another jump ring.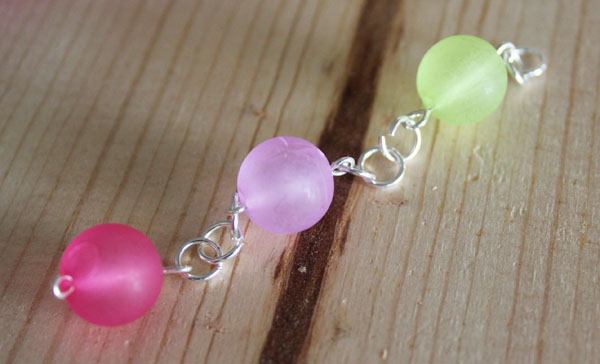 Repeat with all the beads, then add a clasp on the end. I finished just barely under 30 minutes!