Holy Smokes, y'all… I have EIGHT fast, fun Halloween crafts to share with you today that are going to knock your socks off. There is something about Halloween that really gets us crafty types excited. Maybe it is a chance for us to get cute and creepy at the same time, or maybe we're just warming up for Holiday crafting… in either case, these crafts are awesome. As is to be expected if you saw the Craft Lightning Day 1 Roundup.
So, shall we get started? You're going to love it!
This Halloween Easel is so stinkin' adorable! You can find the instructions for making it over on 733 Blog… and would you believe that easel is made out of popsicle sticks? It is! I had to do a double-take myself… looks like popsicle sticks just got an upgrade…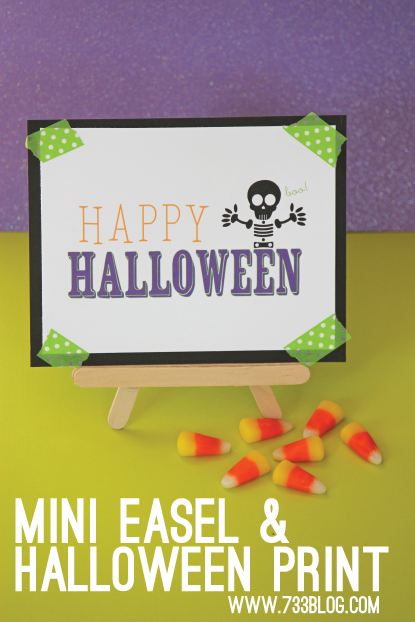 Sew Country Chick made this Along Came a Spider Headband. This would be great to wear to a party, or to use as a simple costume. You could wear a polka-dot shirt and white pants, and say that you're the tuffet that Little Miss Muffet was sitting on before the spider scared her away! No matter how you wear it, this is a great Halloween craft!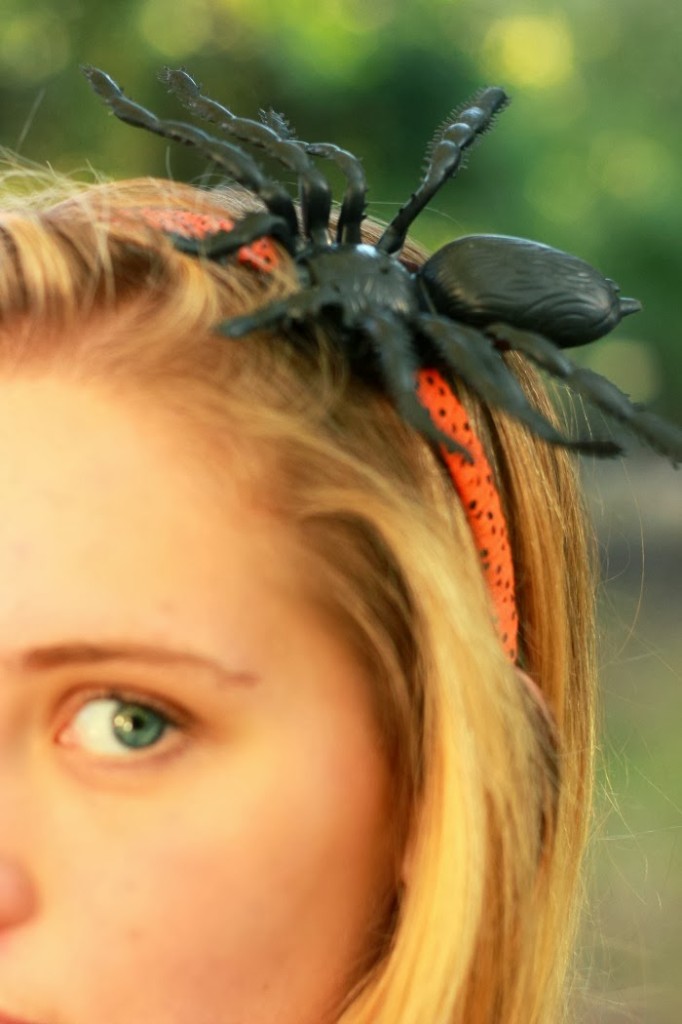 You'll find this Spooky Word Art over at Organize your Stuff Now. So fun and simple to make! It doesn't show in the photo, but she used some great sparkly black paint for the frame. That's exactly where I like my sparkles… in the paint.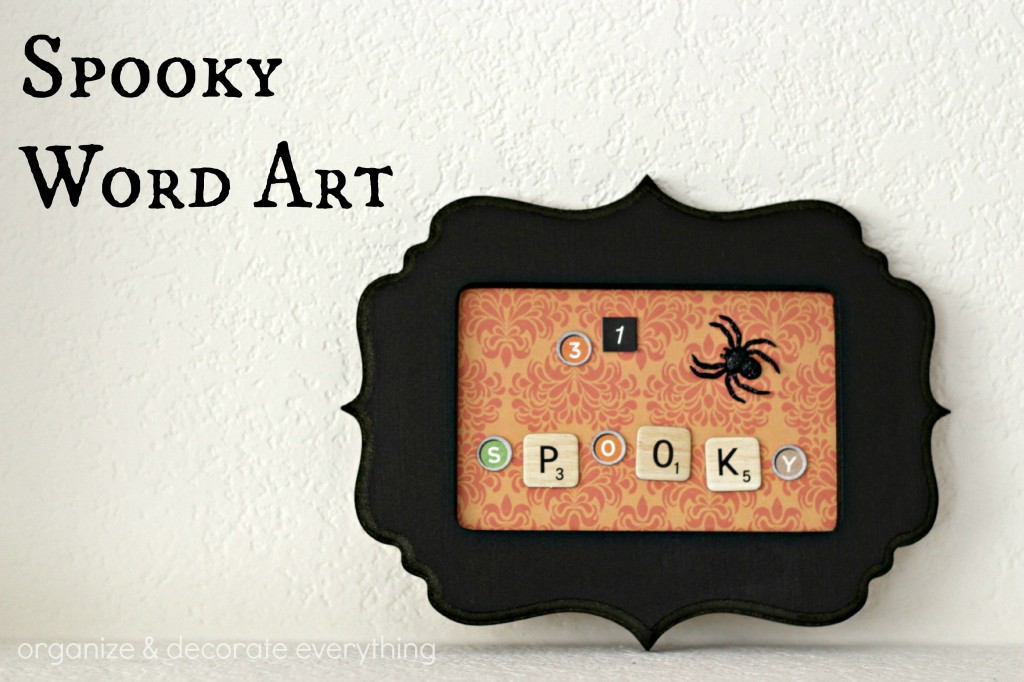 This Popcorn Treat Box comes from 100 Directions. It is a printable, so you don't need any serious crafty mojo to make it, but it would be the perfect thing for a spooky movie night this October, or to pass out Caramel Corn or (my favorite) Kettle Corn at a party.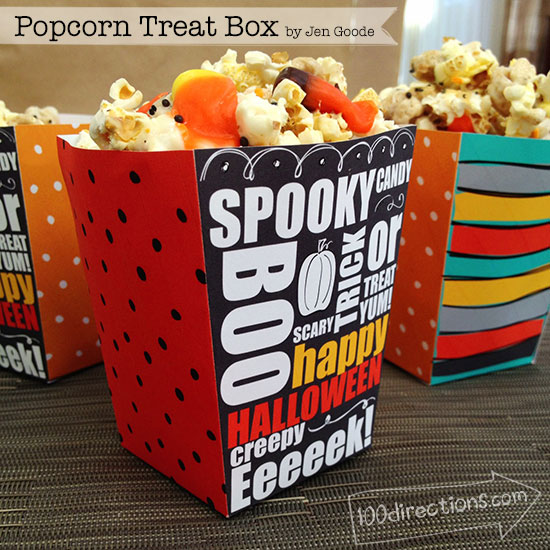 This bat brooch from Do Small Things with Love is so much fun – I love the different sized buttons! And whip stitching this guy together doesn't take too long at all! These would be great to use in all kinds of ways, not just brooches… attach to a bobby pin for a cute hair accessory, or clip onto a gift bag for an instant dose of cute!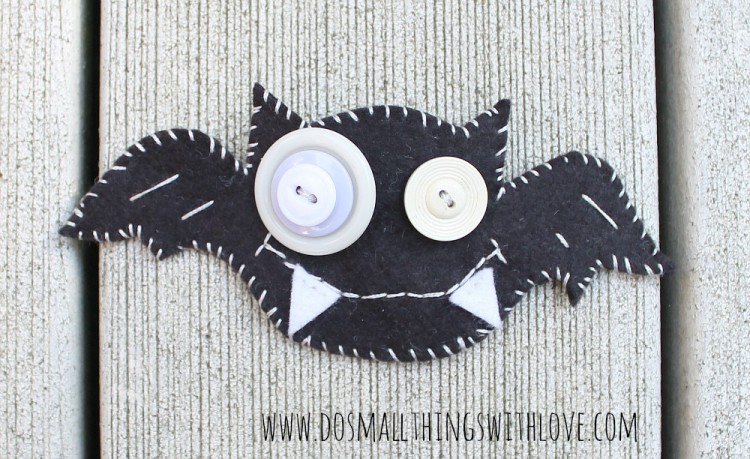 I have some Day of the Dead projects planned… and this shrink plastic Dia De Los Muertos jewelry from Tried and True is just awesome… I love how colorful it is! Shrink Plastic is great for vibrant pops of color.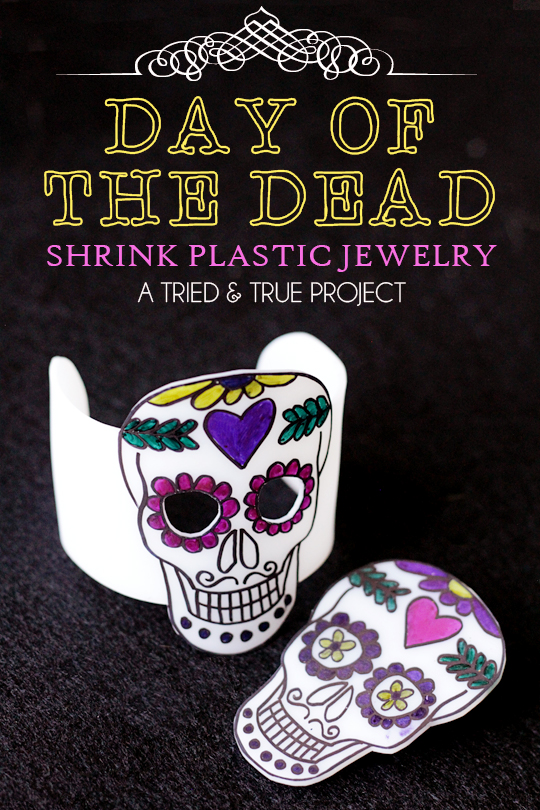 Angie from The Country Chic Cottage puts on these week-long Craft Lightning series with me, and she always comes up with the cutest stuff! I'm not sure if "bradded" is a word… but it totally should be! These bradded pumpkins are such a great idea for a quick and easy craft!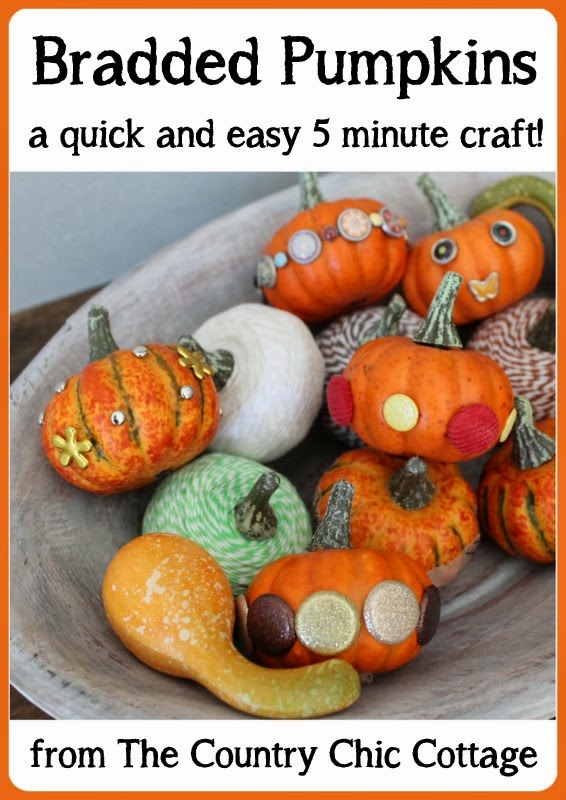 My Craft Lightning project today was super simple, and also easy to do with kids – these Peg Mummies! No messy paint or glue, they are fast and easy to make in just a few minutes!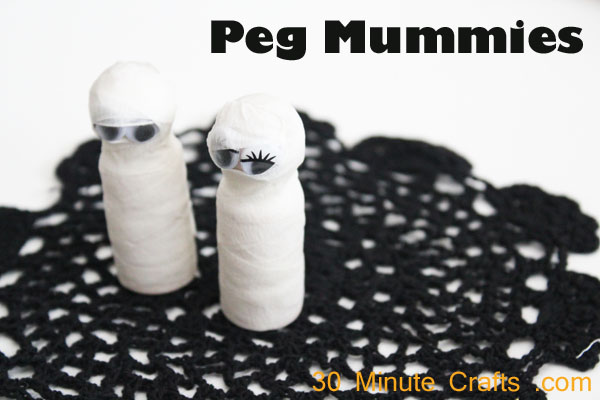 If you want to join in, be sure to link up your fast Halloween craft to the Craft Lightning Linky, and come back tomorrow for even more fun, fast, and spooky crafts!