It is day two of Craft Lightning! If you're new around here, you don't know that Craft Lightning is a series that I do with my bloggy friend Angie from The Country Chic Cottage where we each do a super-fast craft each day for a week. And I mean SUPER fast. Like 15 minutes or less fast. And then we convince a bunch of our bloggy pals to join in throughout the week. Angie and I share our fast crafts in the morning, and then in the evening, we share with you the fast crafts from our friends. It is like a fast-craft-a-palooza. And this week we're getting ready for Halloween – lightning fast!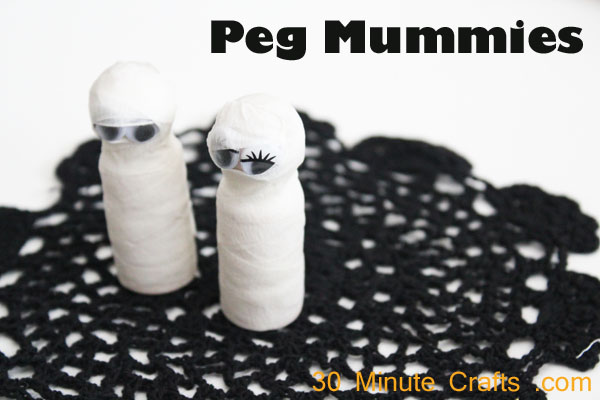 When I saw this white floral tape at the craft store, I just KNEW I needed to whip up some mummies. And these google eye peg mummies are such fun, simple Halloween decor! You can use whatever size pegs you like, and since they only take a few minutes to make, you can whip up an entire army of mummies to stagger across your mantle, tuck into Halloween displays, or even use them to replace the traditional game pieces on your favorite board game! If you want to use them as game pieces, just pick up the google eyes that come in different colors, so you can identify the pieces.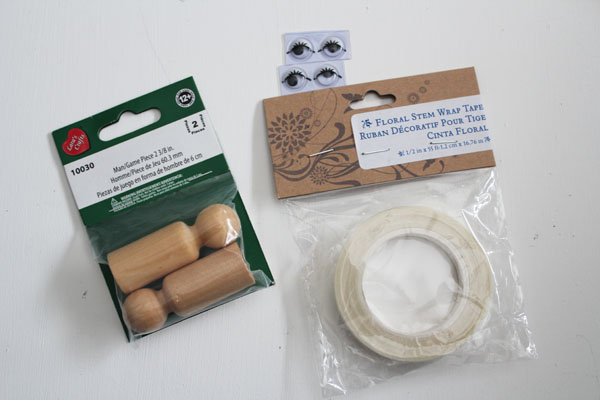 Ready to make your own peg mummy with google eyes? Let's get started! You need:
White Floral tape (found at the craft store in the floral department)
Wooden Peg doll
Google Eyes
Start by wrapping the floral tape around the peg. Floral tape is naturally sticky, all you have to do is stretch it a bit as you wrap, and it will stick to itself.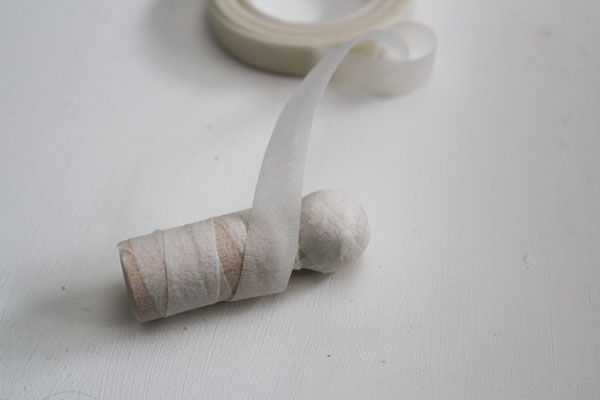 Once you've wrapped it add your google eyes. If it makes you feel better, you can secure them with a dab of hot glue.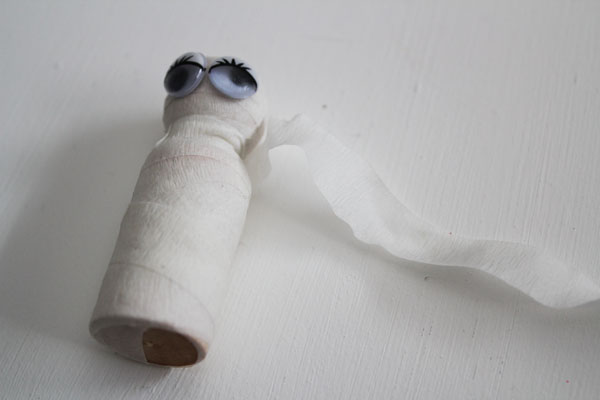 Carefully wrap the floral tape above and below the eyes to secure them in place, and complete the look of the mummy.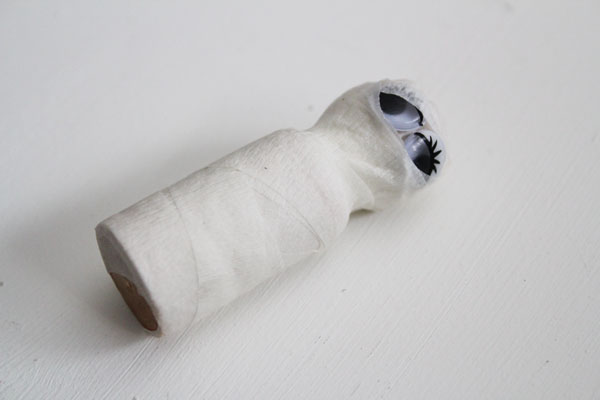 It is that simple!
Be sure to come back tonight so I can share all the other fun and fast Halloween crafts our bloggy friends are putting up today! And in case you missed any of the week so far, you can catch up by checking out yesterday's 5 minute bead spider and Craft Lightning Day 1 Roundup.
See you soon!