All jokes about Geico commercials and camels aside… it is Wednesday, and time for another Craft Lightning Roundup! I have NINE amazing (and fast) Halloween craft tutorials to share with you! Angie from the Country Chic Cottage and I put on this series every couple of months, usually around our favorite holidays, and it is so much fun to see how many other bloggers were inspired by fast crafts for Halloween! In case you missed our Day 1 Roundup and Day 2 Roundup, be sure to go check those out – these Halloween crafts have been spooky good fun!
Every Halloween, there are kids who show up at my door, not wearing a costume, with a pillowcase in hand. If they were to decorate their pillowcase like this no sew pillowcase trick or treat bag from Nellie Bellie, I guarantee they'd get an extra handful of candy!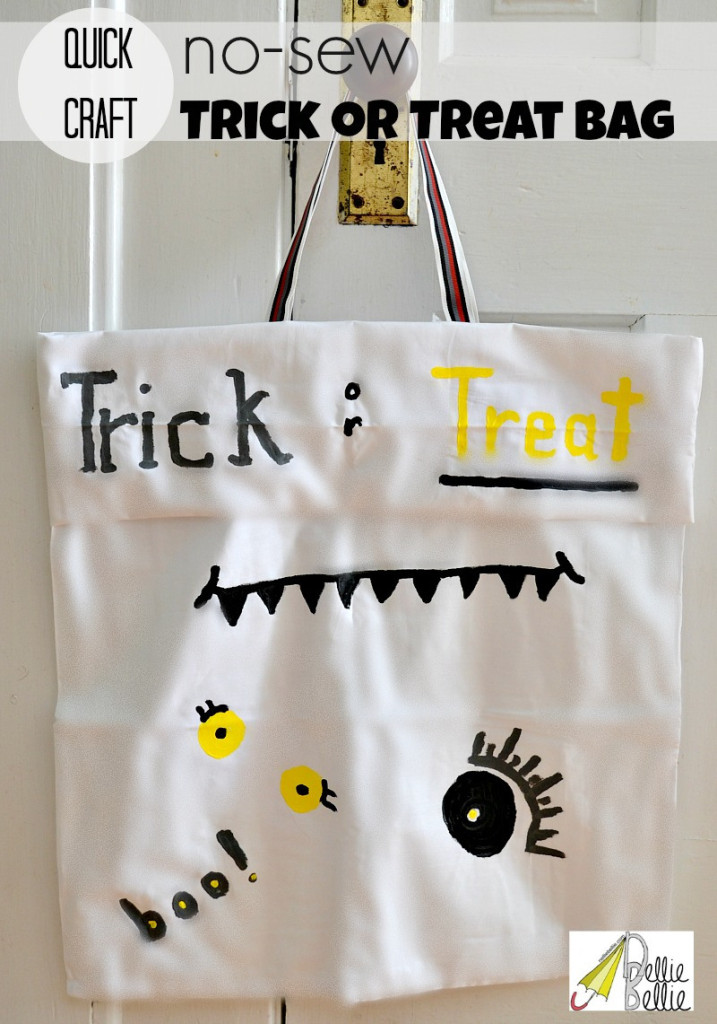 The only time I have ever uttered "Pretty" and "Cockroach" in the same sentence is to say, "Wow, I think that cockroach is pretty dead". Until now. Can you believe that Laura over at The Shed Blog whipped up some pretty cockroaches? The impossible really should have taken her more than 15 minutes…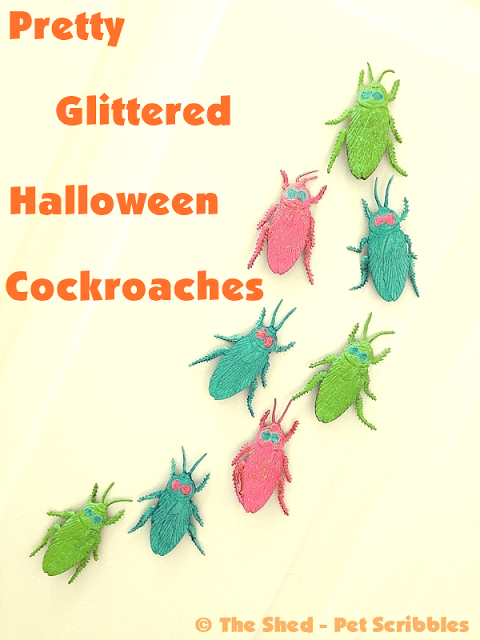 Terra Cotta pots are always begging to become fast crafts… and I love these terra cotta ghost pots by 7 Alive… aren't they adorable? The bows really add that extra touch…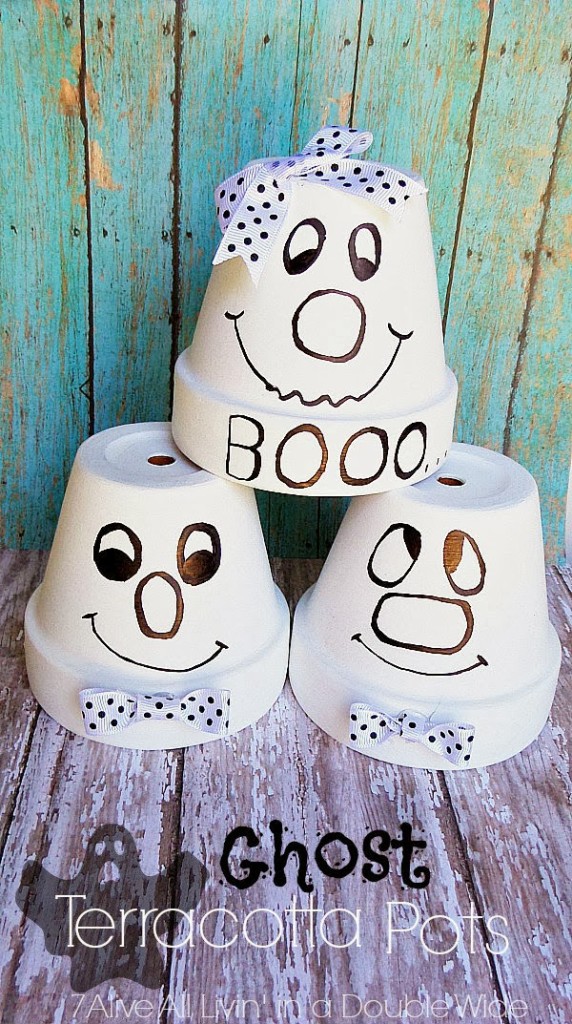 I'm going to tell you a secret: I can't watch scary movies. At all. They just freak me out. And so do branches scraping at my window at night. Is there anything more scary than a simple set of branches? Not at 2 am! That's why I love these branches as Halloween Decor by My Very Educated Mother.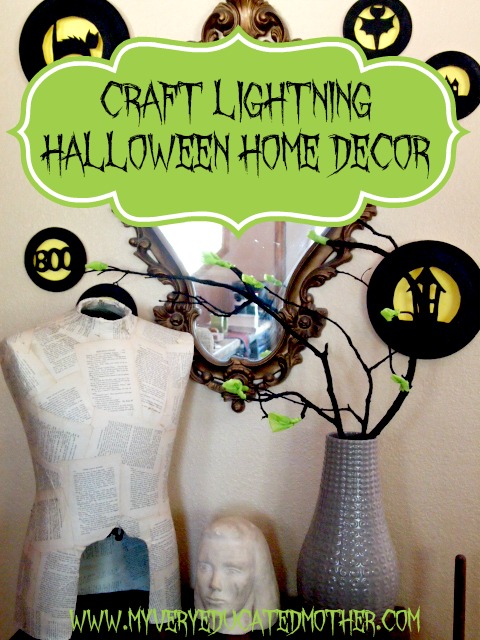 I'm a big, big fan of simple jewelry. Especially for holidays. Who wants to spend a ton of time on earrings that can only be worn one month out of the year? But you still want them to look cute – like these Foam Halloween Earrings by Kara from Happy Go Lucky.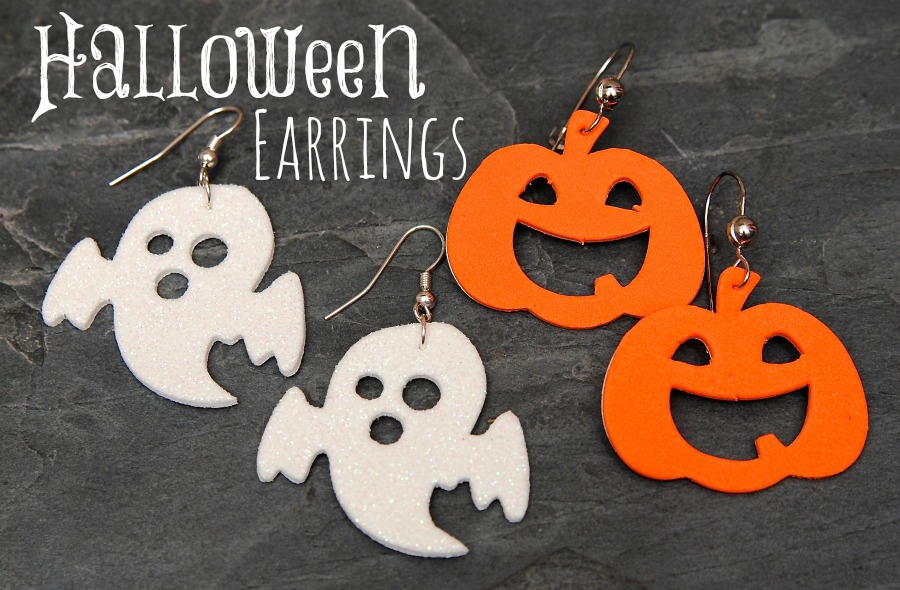 If you like cute Halloween decor, then you'll love this next craft. Sparkly skeletons from Bombshell Bling. And with a name like Bombshell Bling… she really brought out the bling with this craft! My son says skeletons are scary… but I think he'd be in love with this sparkly duo!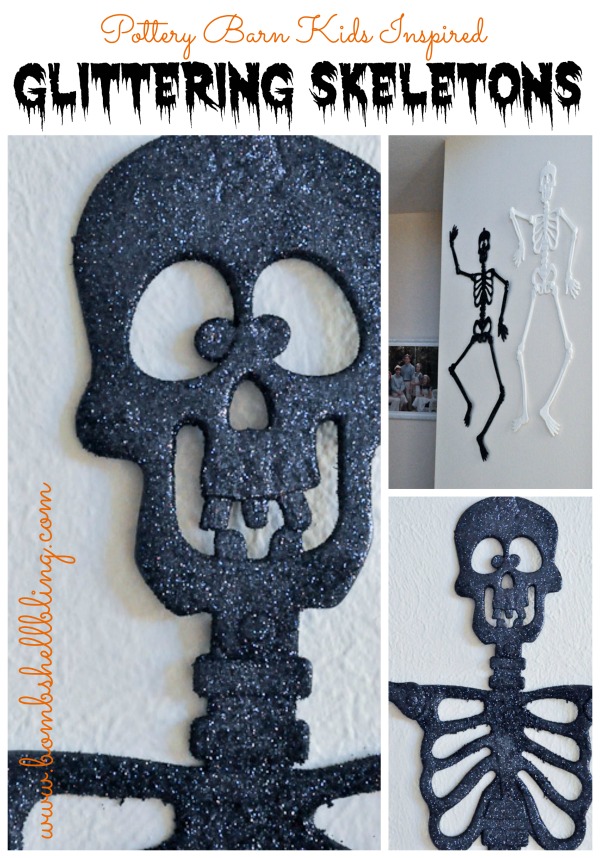 I was at Michael's today, and I saw these teensy frames in their discount bins. I knew that there was a great crafty use for them, but couldn't think of it at the time, so I passed them up. Now I will have to go back tomorrow, because these BOO frames by Yesterday on Tuesday are adorable.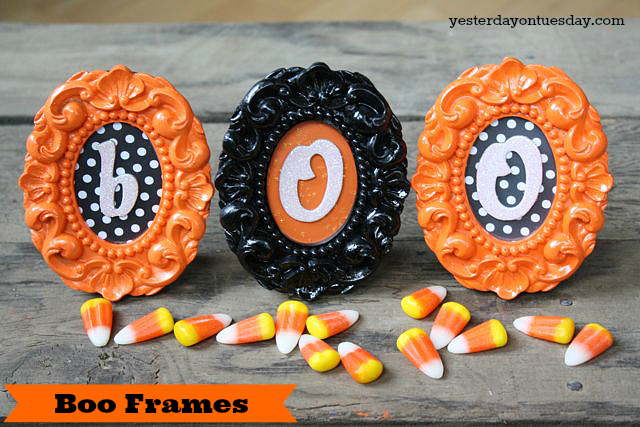 Angie from the Country Chic Cottage, my co-mastermind behind Craft Lightning, has another fun Pottery Barn Inspired creation… a fun bone hand vase. You won't believe how inexpensive this was for her to make!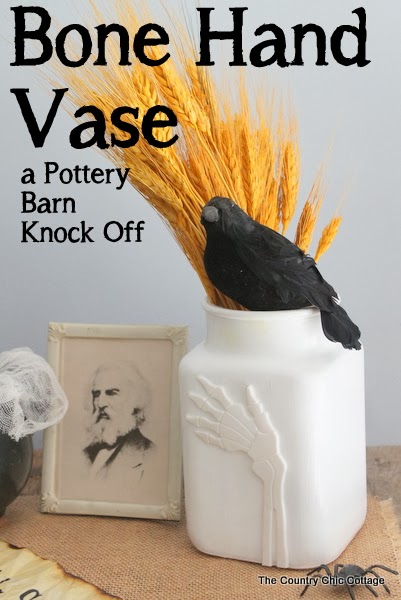 My quick craft today, in case you missed it, was a fun little ghost ribbon tassel. Simple to make, it is almost a no-sew craft. You just need to thread a needle and poke it through in a couple places… no real stitching required, and he would look cute anywhere!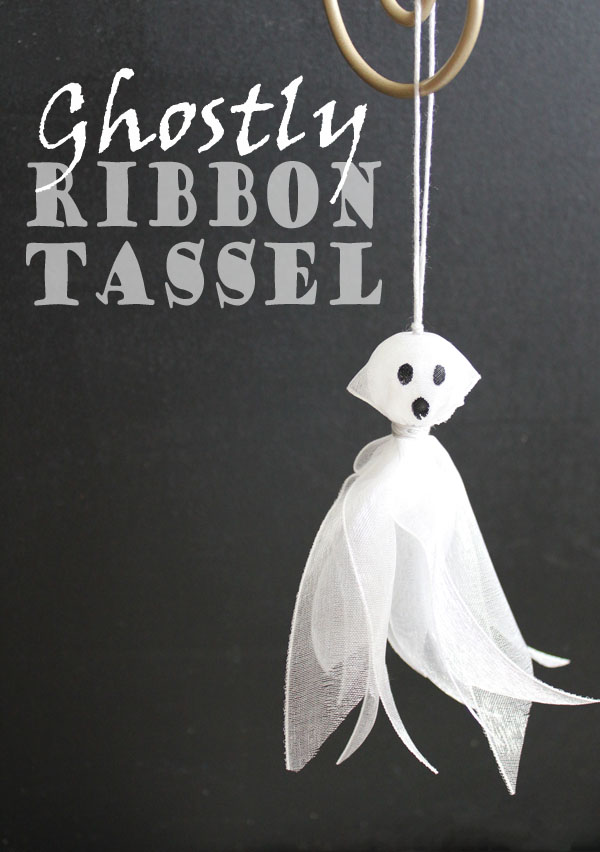 Be sure to stop by again tomorrow for more fun and fast Halloween crafts… we'll be continuing this series through the week, so you'll want to come back to see all the lightning fast ways that you can craft for Halloween!