How is it Friday already? We've finished up our final day of Craft Lightning! I want to share with you all the fun and fast 15-minute projects today's bloggers whipped up. Seriously, y'all – just FIFTEEN minutes to make any one of these Valentine's Day Crafts! Can you believe it?
Dinah from Inheriting Our Planet made a cute Owl Valentine's Card. Whoooo thinks this is super cute? (sorry! couldn't resist!)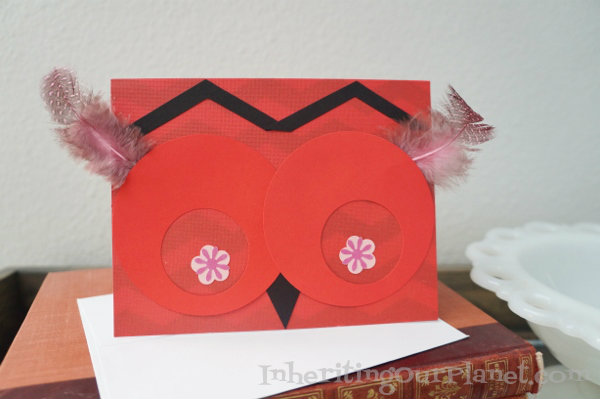 This blingy heart garland was made by Sarah over at Bombshell Bling. You'll have to go check out her "secret ingredients" for making it so quickly!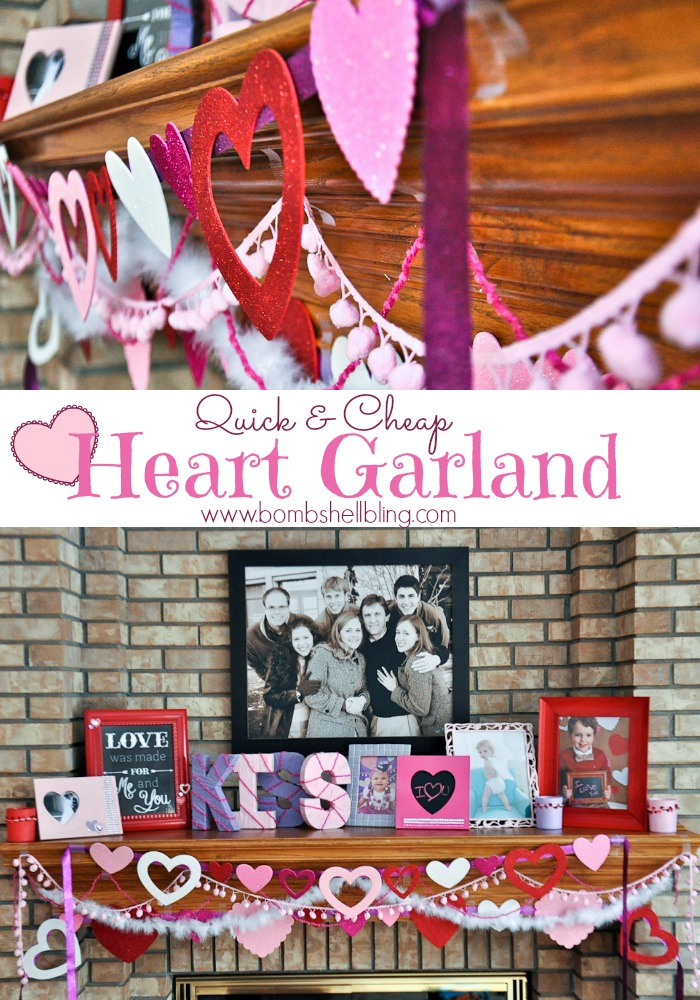 Over at Patchwork Posse, Becky made some heart hand warmers. These are upcycled out of old sweaters – how smart is that?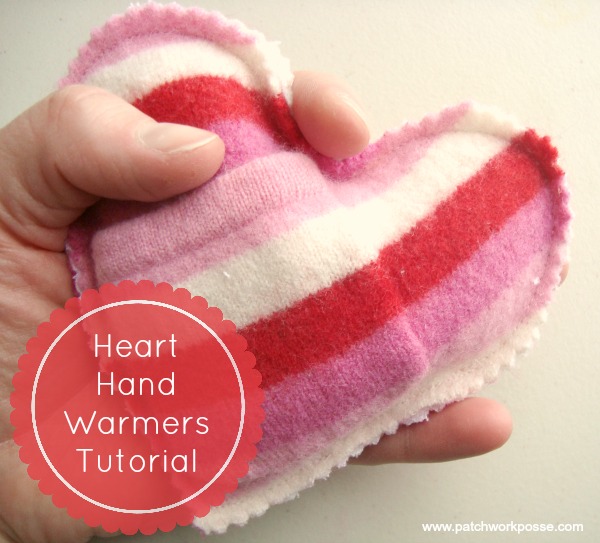 These Valentine's Decorations actually glow in the dark! You'll have to see what repurposing Pauline from Club Chica Circle did to whip these up.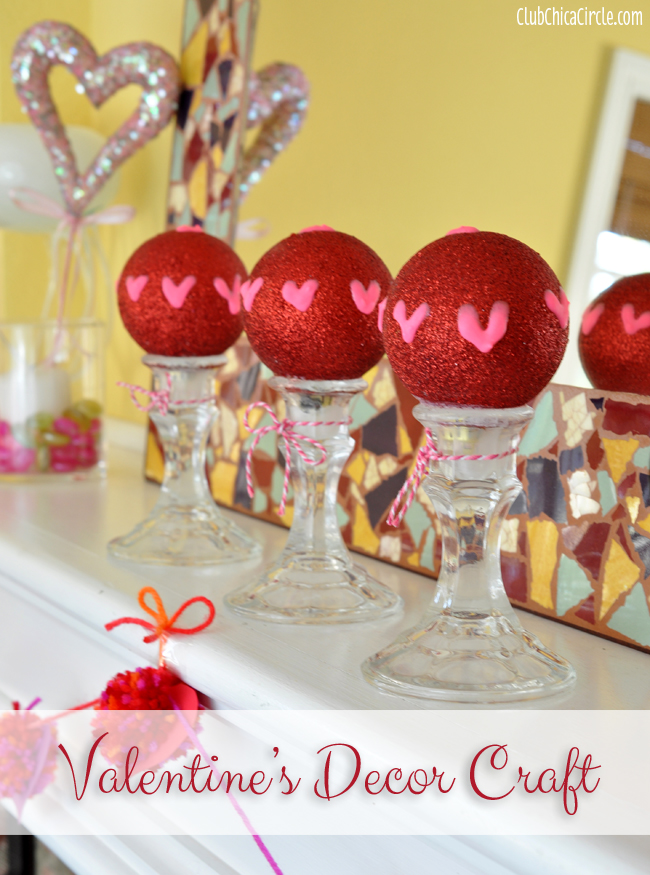 Ariean from One Krieger Chick made some simple yet fabulous heart art. And if you want, you could change this look up for any holiday!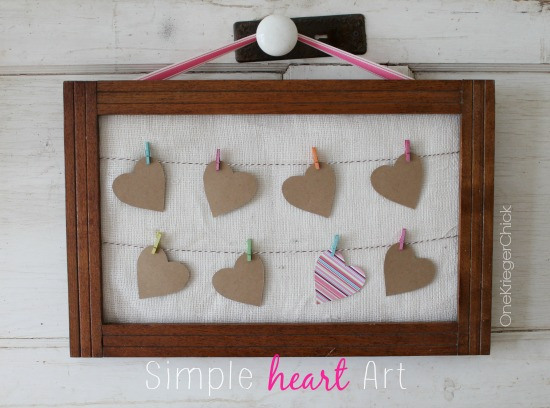 I'm not going to spill the beans and let you know what Cyn from Creative Cynchronicity used to make this Mug Cozy… you'll just have to click on over and be as surprised as I was! That Cyn is so clever!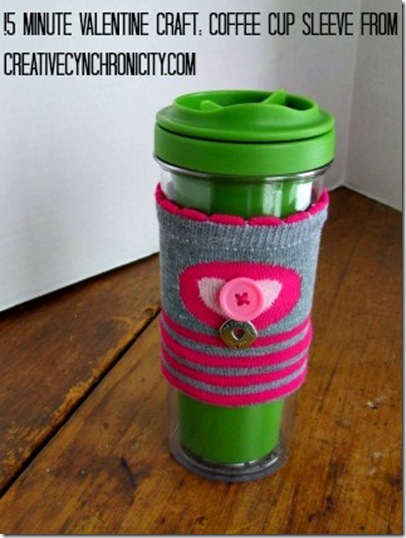 Angie from The Country Chic Cottage, my partner in craftiness for this fabulous week of fast crafting made some conversation heart printable treat labels.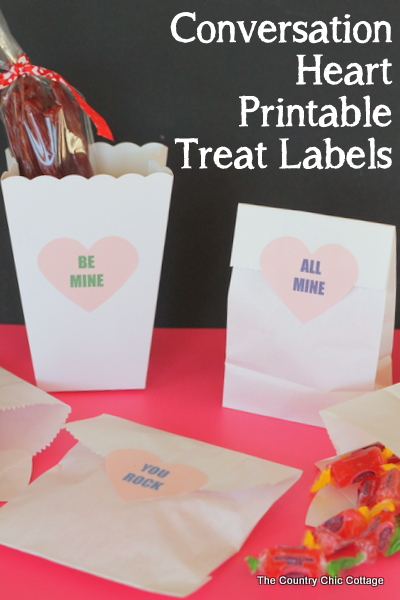 I got crafty with hardware supplies for today's project, making a heart ornament out of nuts. I have to say I'm really "nuts" about this craft!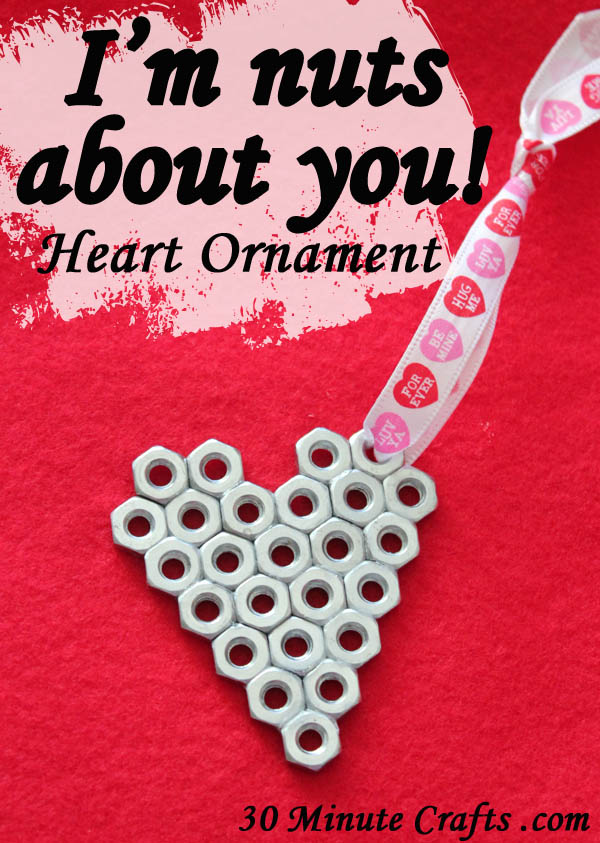 I hope you enjoyed hanging out with us for this series. Come back tomorrow for a full wrap-up of the entire week, just in case you missed anything!