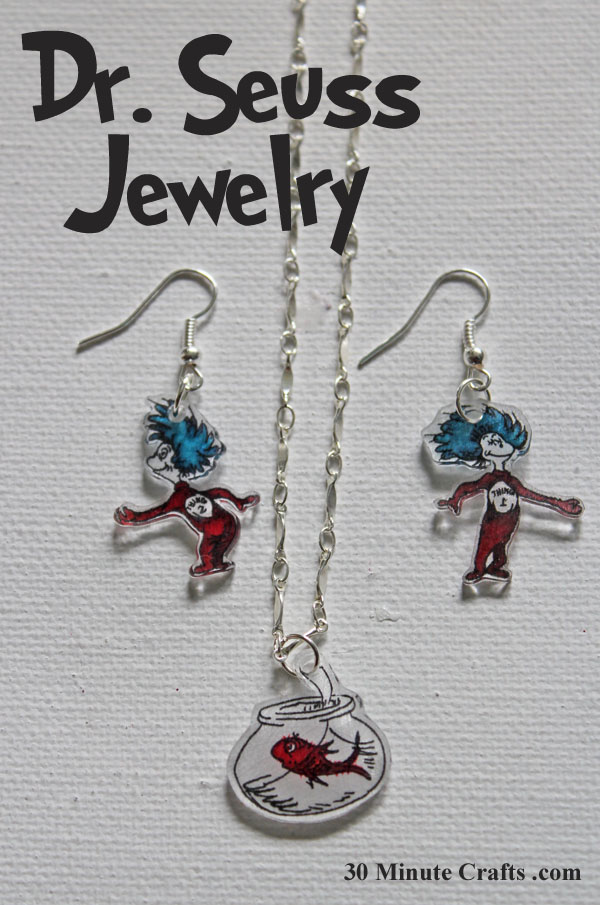 I love making fast and easy jewelry. There are so many ways to whip together some custom jewelry, and I thought a great way to make some Dr. Seuss Jewelry would be to use Shrinky Dinks. You don't need any art skills to make them – you can just trace your favorite images to make fast and simple Cat in the Hat Jewelry.
This post is part of Craft Lighting Week – a whole week of 15 minute or less crafts that I put on with my friend Angie from The Country Chic Cottage. Every morning she and I share a fast and easy 15 minute craft, and every evening we do a round up of friends in the blog world who are also creating fast and simple crafts with us. This week, with Dr. Seuss's birthday coming up, we decided to dedicate the week to Dr. Seuss crafting!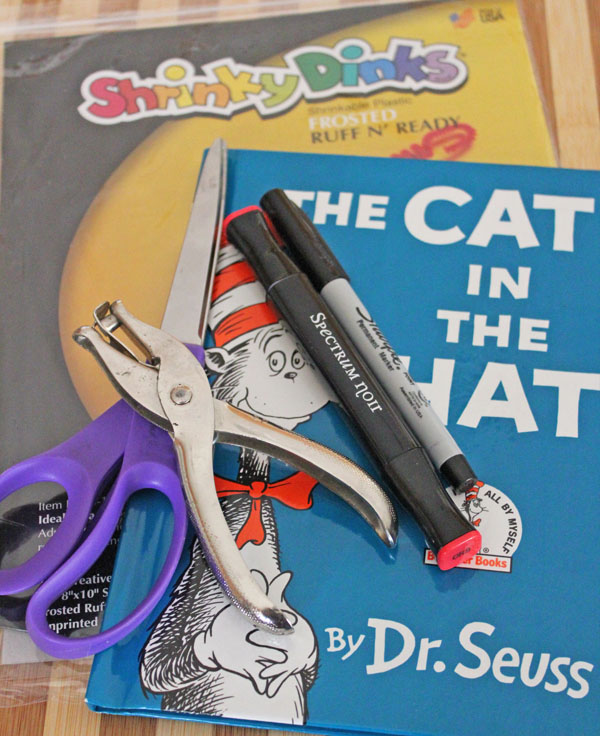 This jewelry is super simple to make. All you need is:
Cat in the Hat book
Shrinky Dink Sheets
Markers
Scissors
Hole Punch
Oven or Toaster Oven
Jewelry Findings – Jump rings, chain, earring wires
Pliers
Start by selecting an image.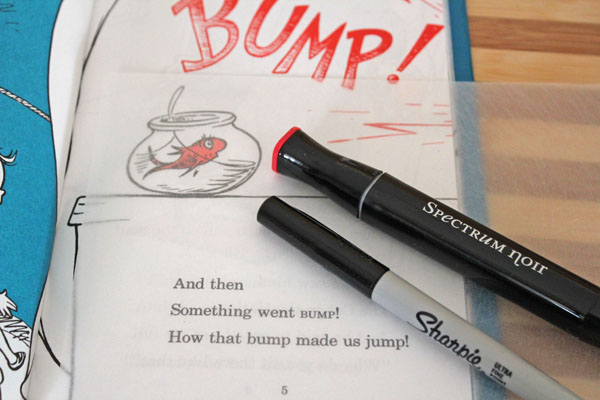 Trace the image. I found it works best to outline the image, color it in, then add any detail lines.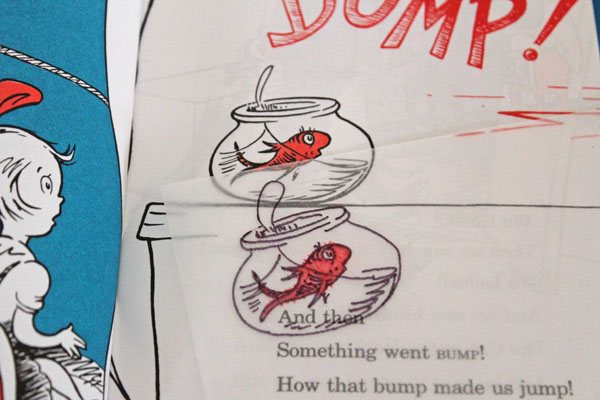 I made the water splash bigger, to accommodate the hole punch in the next step. Also, on my Thing 1 and Thing 2, I did the text as a mirror-image so that the text would read correctly on the shiny side when done.
Once you have your images traced, cut them out.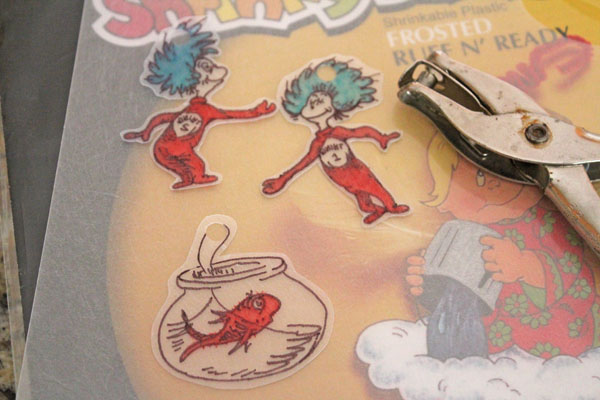 Once you've traced and colored your images, punch a hole in the top of each. Get them ready for shrinking by placing them on a cut-out from a paper bag.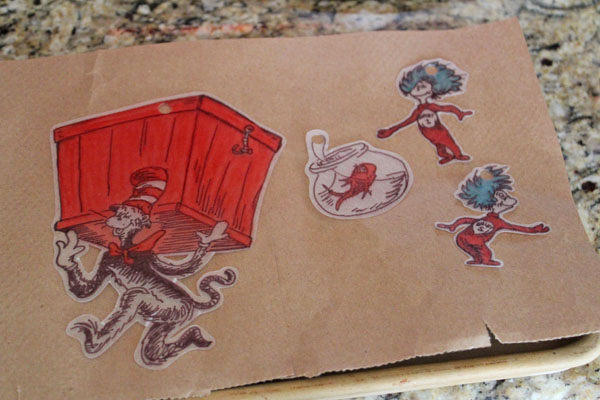 Follow the instructions – it only takes a couple minutes to shrink up your images. They start by curling up, which looks scary! But they flatten out on their own, and that's when you know they are done.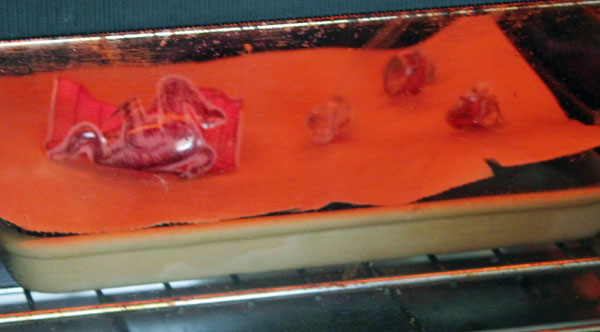 Let your pieces cool.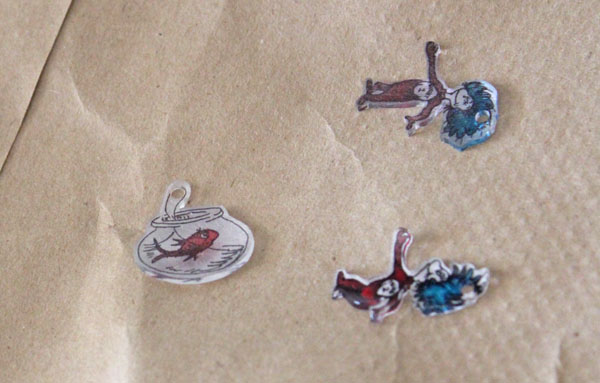 Grab your jewelry findings.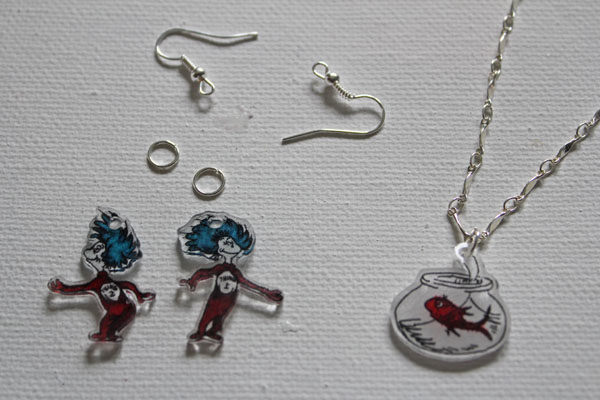 Add a jump ring to the fish and attach to a necklace. Use jump rings to attach Thing 1 and Thing 2 to earring wires.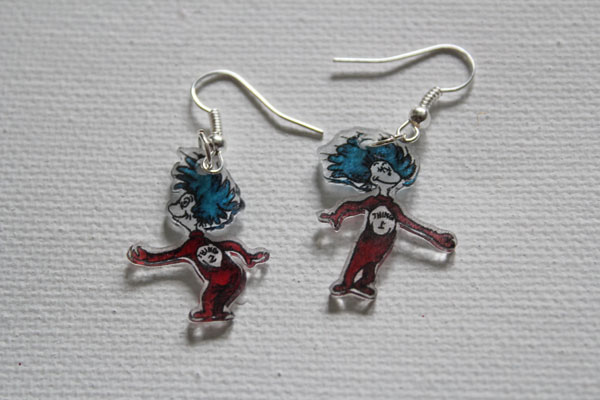 Super simple! Make sure you come back this evening as I share more fun and fast Dr. Seuss crafts… and all week long! And in case you missed it, check out my Day 1 Seuss Craft Lightning and Day 2 Seuss Craft Lightning Roundups!