We're doing a whole week of Dr. Seuss Crafts here on 30 Minute Crafts. I teamed up with my friend Angie from The Country Chic Cottage, and every day we're sharing a Dr. Seuss Craft you can do in 15 minutes or less, and every evening we're sharing up a round-up of Dr. Seuss crafts from our blogging friends that decided to join in on the fun. Today's bloggers, without intending to, came up with all the crafts you need for the perfect Dr. Seuss party! All you need are some Seuss-errific invitations (Oh the places you'll go… including my birthday party! … perhaps?), and you'll have a memorable party for any kid (or kid at heart)!
I can't wait to share today's Dr. Seuss Craft Lightning Posts! Even if you don't have a party on the horizon, consider an impromptu reading party for your kiddos with these fun crafts!
These little Cat in the Hat Treat boxes by Amy over at One Artsy Mama would make fun table decor, and treats for the kids at the table! For a healthy option, you could fill them with goldfish crackers (maybe the colored ones for a little play on "One Fish, Two Fish, Red Fish, Blue Fish"?)!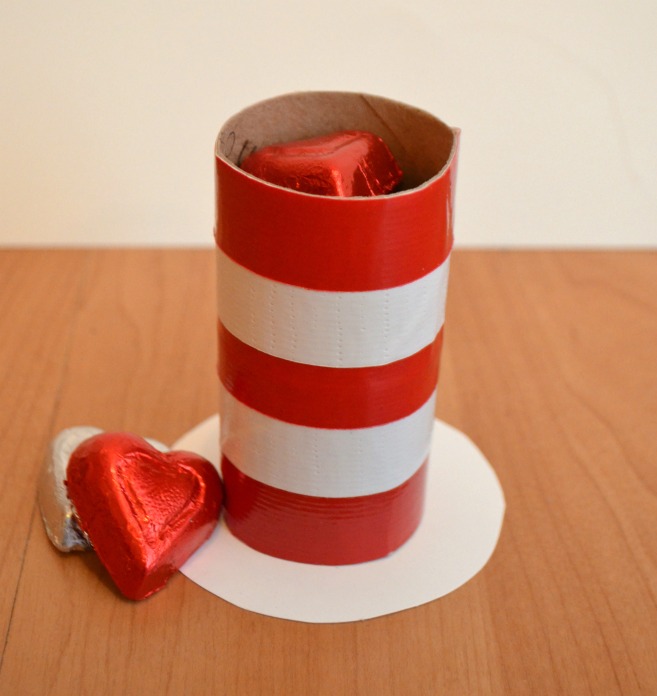 These adorable Seuss Party Printables from Dinah at DIY Inspired are such a great way to add some Seuss flair to your party. That treat sign? ADORABLE!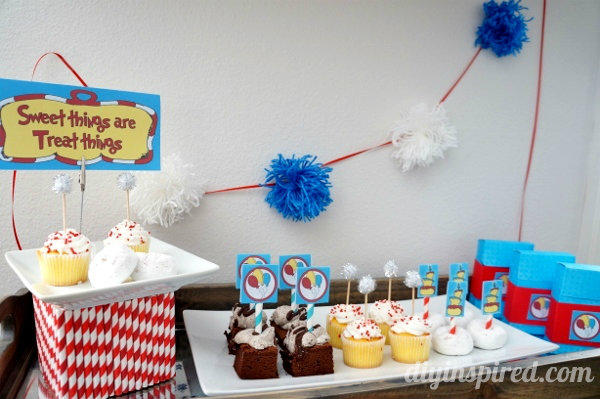 What is a party without party hats? These Thing 1 and Thing 2 party hats created by Melanie at It Happens in a Blink are fun and simple to make.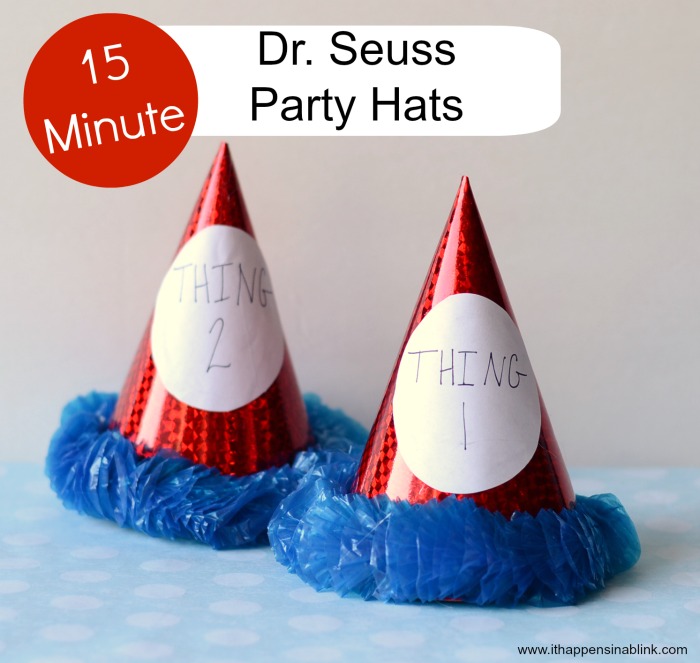 And what do you wear to a Seuss Party? A Seuss inspired shirt, of course! Jessica from Mad In Crafts made this awesome shirt inspired by the colors and whimsy of one of my favorite Seuss books – Oh the Places You'll Go!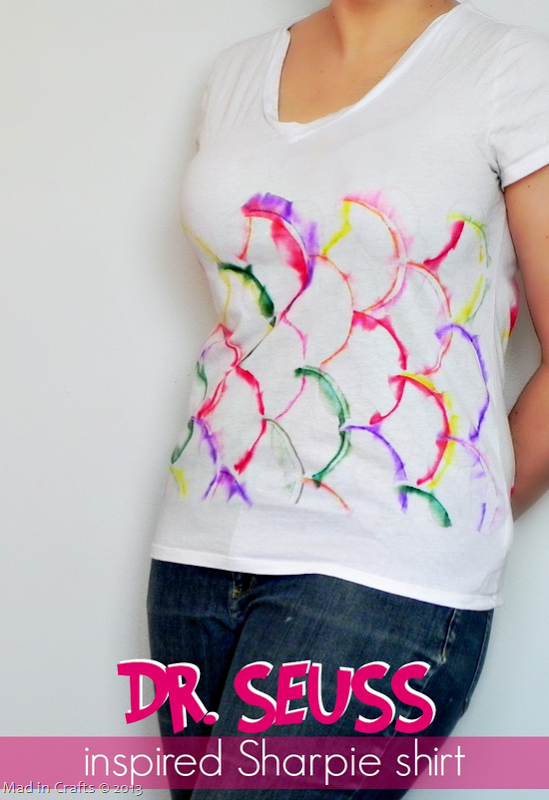 Need snacks for the kids at your Seuss party? What's a better healthy Seuss snack than a Lorax Cutie? Older kids can make their own, or you can have them made before the party. Either way, Karen at Desert Chica Ramblings is a genius for coming up with these!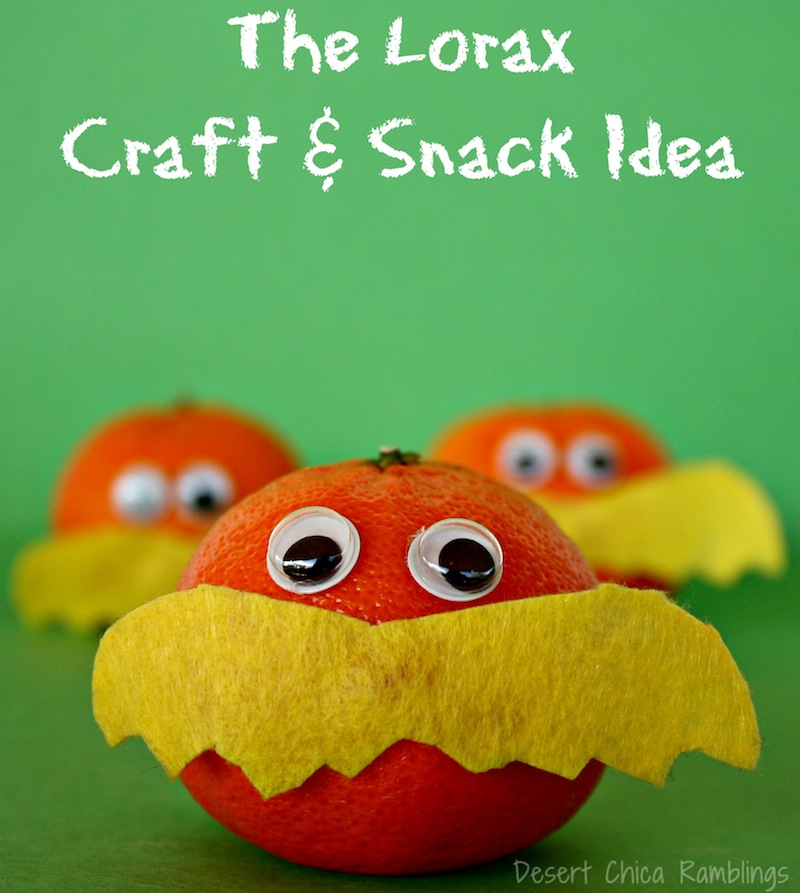 If you're looking for a great Dr. Seuss-inspired gift, or you'd like a craft for older kids at your Seuss party, this book turned traveling chalkboard is a great option. Tracy at Scrappy Chick 101 shows you how to make one (or several!).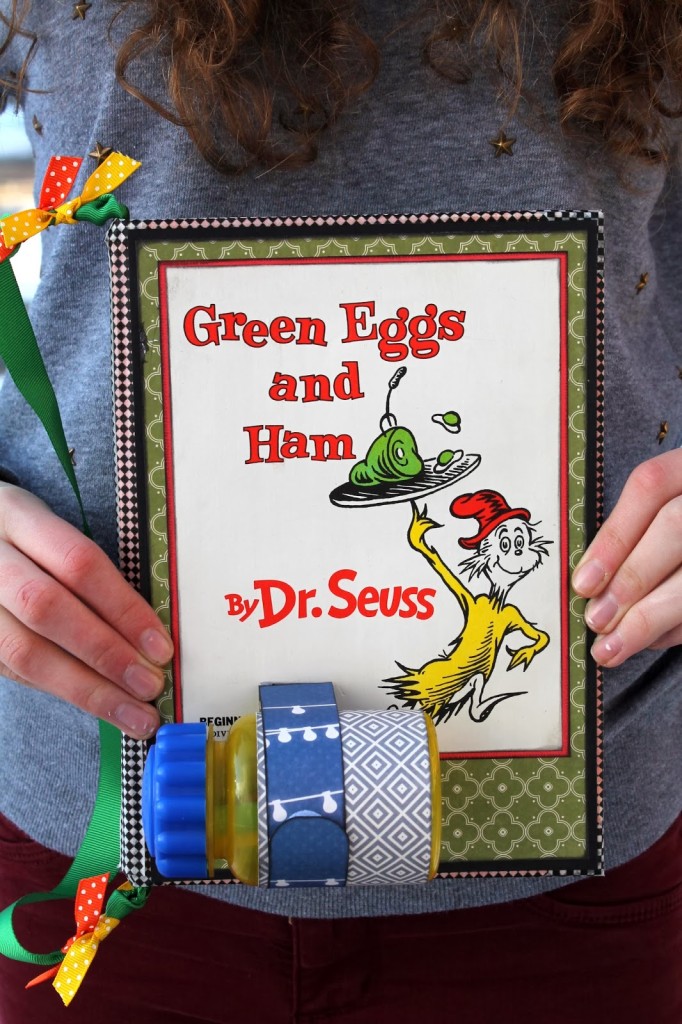 It isn't a party without cute favors, right? Nicki from 365 Days of Crafts made these adorable Dr. Seuss Favors. Filled with Red Sweedish Fish! How Cute is that??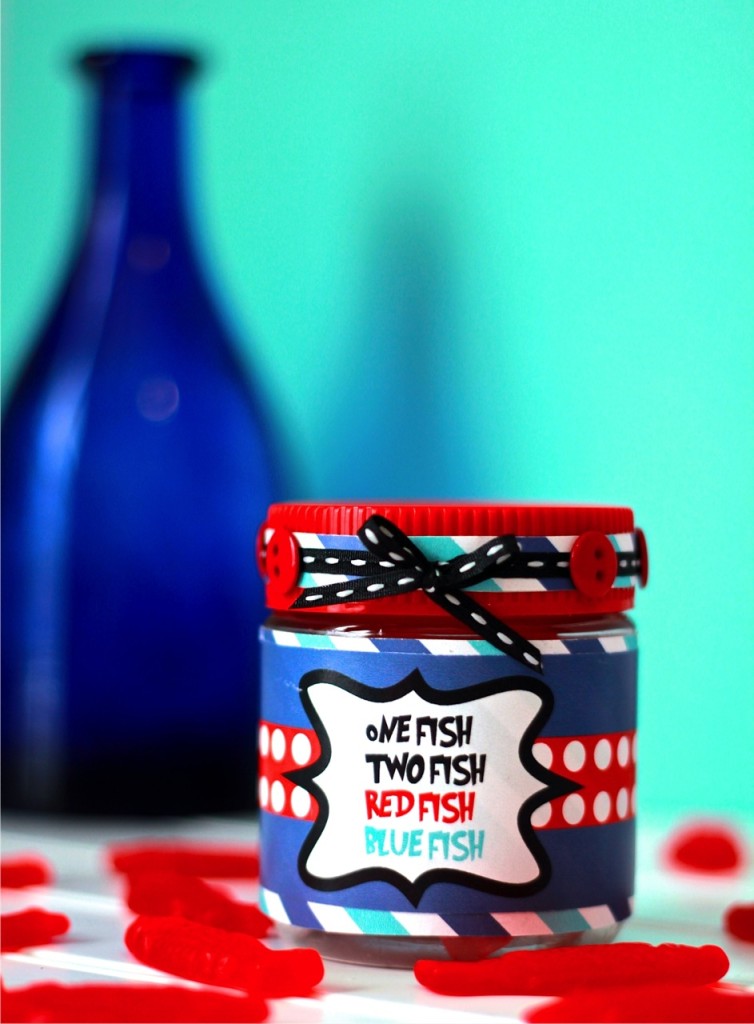 Pair your fish with a Seuss book that includes this fun bookmark and reading log, and you have a favor that will be enjoyed for years. Grab your Dr. Seuss Reading Printables with Angie over at The Country Chic Cottage.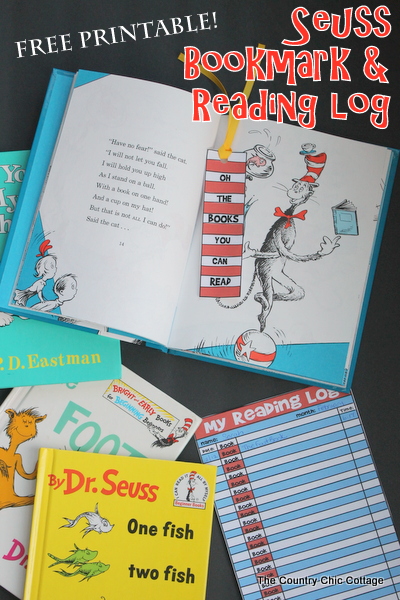 And I've got a great idea for centerpieces for you! Horton's Clovers from Horton Hears a Who are super simple to make, and you can whip up a whole vase-full!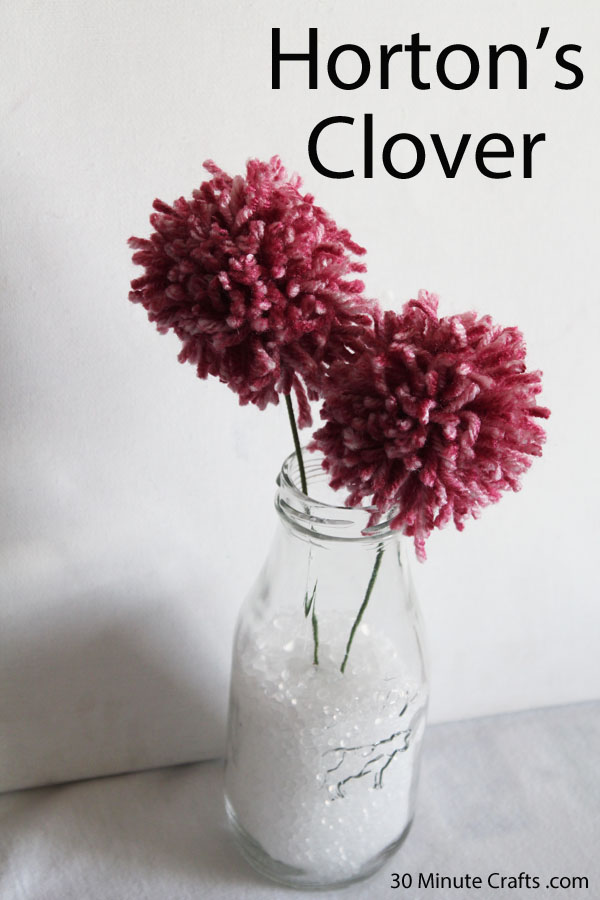 If you missed yesterday's roundup, be sure to go check out the Craft Lightning Day 1 Roundup for more awesome Dr. Seuss Crafts… and come back all week long for more 15 minute or less Dr. Seuss Crafts!