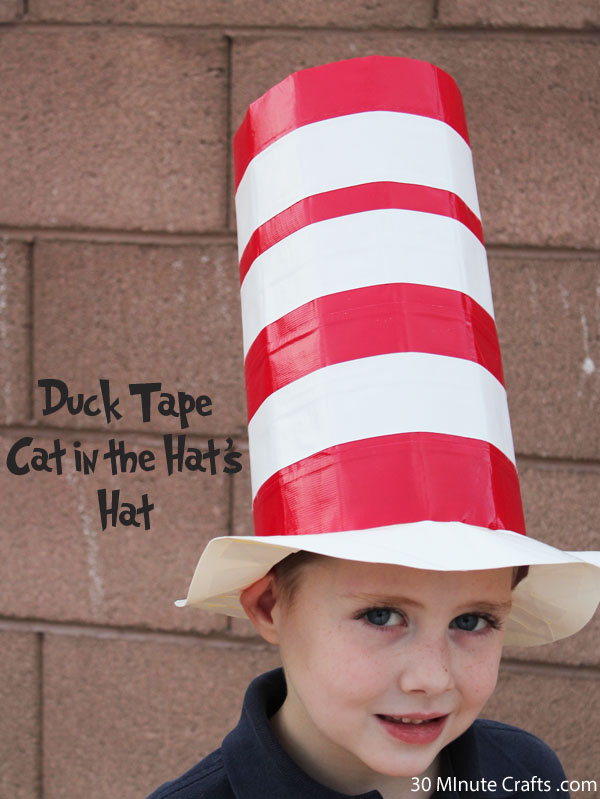 Today is the last day of our Dr. Seuss Craft Lightning Week. Every morning Angie from The Country Chic Cottage and I have been sharing a 15 minute or less Dr. Seuss craft, and every evening, we've been sharing a round-up of fast crafts from our craft blogging friends. Today I'm sharing a super fast Cat in the Hat hat… made out of Duck Tape!
The Duck Brand sent me lots of Duck Tape for my Valentine's Mailbox, and I thought it would be fun (and fast) to take the red and white Duck Tape and whip up the Cat's Hat.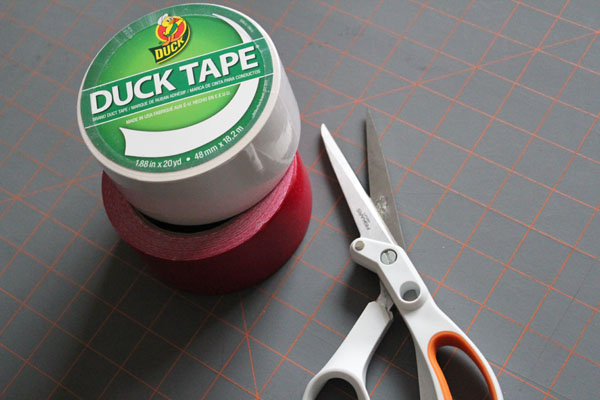 To make a Duck Tape Cat in the Hat's hat, you'll need:
White Duck Tape
Red Duck Tape
Pencil
Scissors
Large and small plates for templates
Self-healing mat (like the grey one to the left – it is what quilters use)
Start by making a "sheet" of Duck Tape that is bigger than the large plate you chose. Rip multiple strips of Duck Tape, and overlap them a little. Then pull the whole piece up, and repeat the process on the back, with the sticky sides touching, and aligning the strips in the other direction.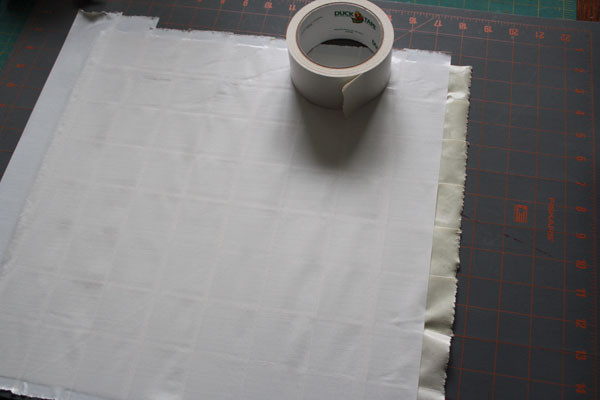 Trace the plate on the white sheet of Duck tape with a pencil.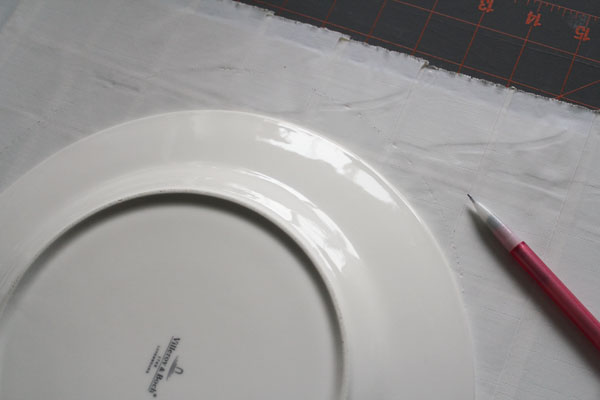 Repeat with the small plate, in the center, and cut out the O shape.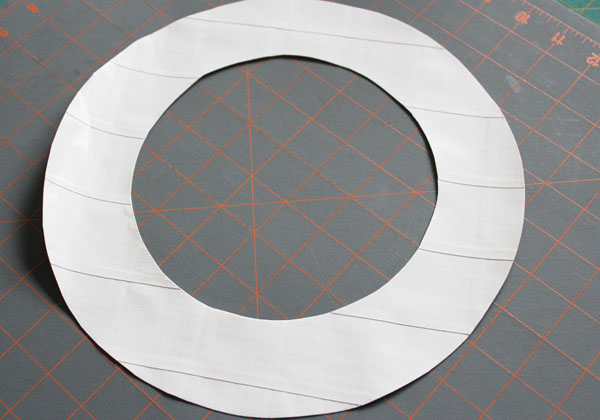 Make a sheet of red tape. Make it as tall as you like, but the with should be the right size for your small circle.
Take the diameter of your small circle (the width at the widest part), and multiply that by 3.14, the round up to the nearest whole number. That's how wide your red sheet of Duck Tape needs to be.
Once you've cut the red sheet, use the white Duck Tape to add some stripes. You can always cut the tape to reduce the width of your stripes if you have a smaller hat.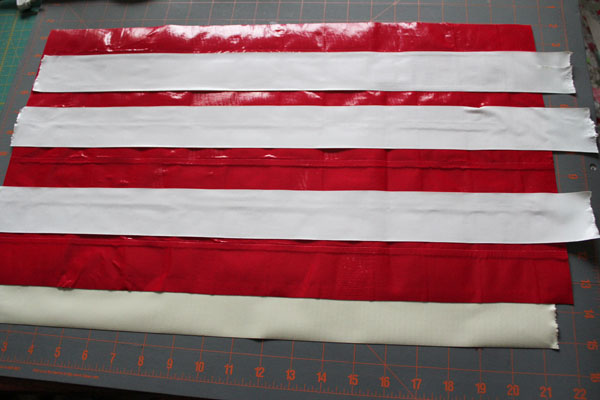 You want your stripes to extend about 2″ off the edge of the red sheet, on one side. Also, add a white strip to the bottom, sticky side up, and cut it into a "fringe" of about .5″-1″ pieces.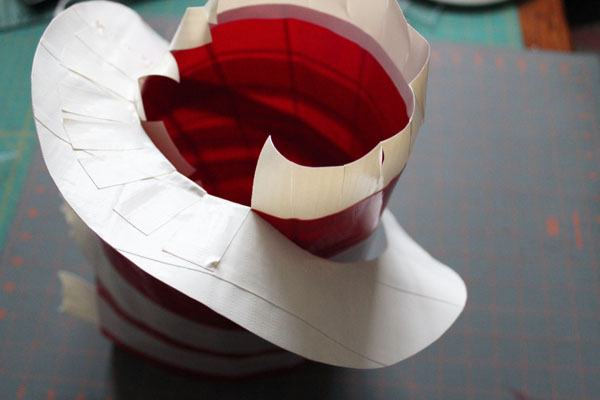 Roll up the sheet, tuck it into the brim, and use the "fringe" you created to stick the hat to the brim.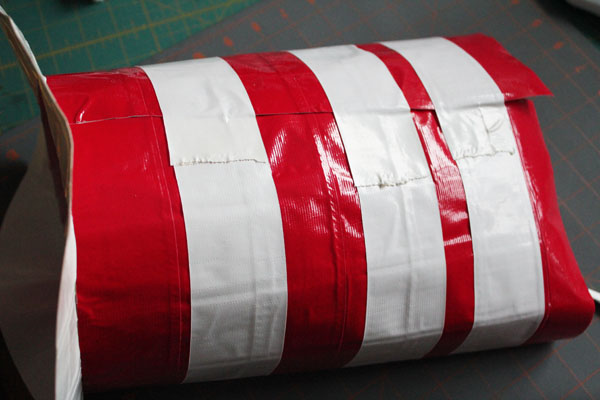 Use the white tape to secure the top, and you're all done!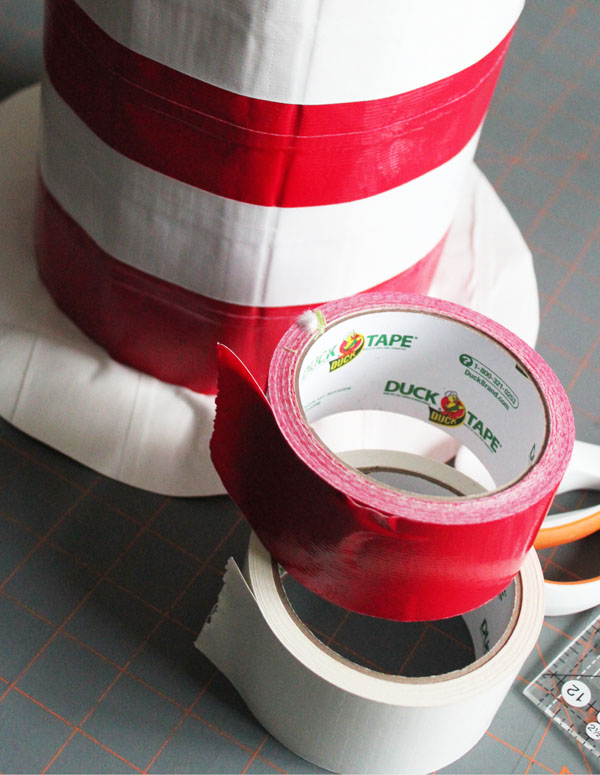 Just find a head that wants to wear your Duck Tape Cat in the Hat's hat!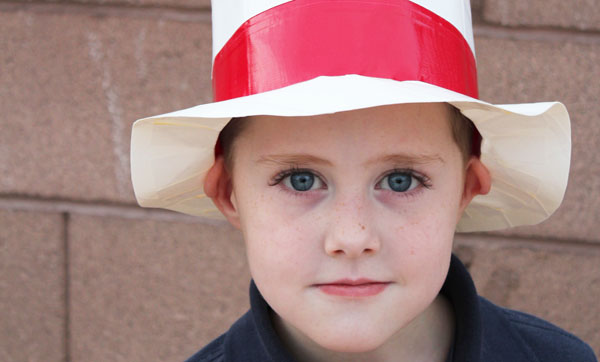 Come back tonight for a round-up of today's Seuss crafts from around the web! I'm looking forward to sharing them with you!