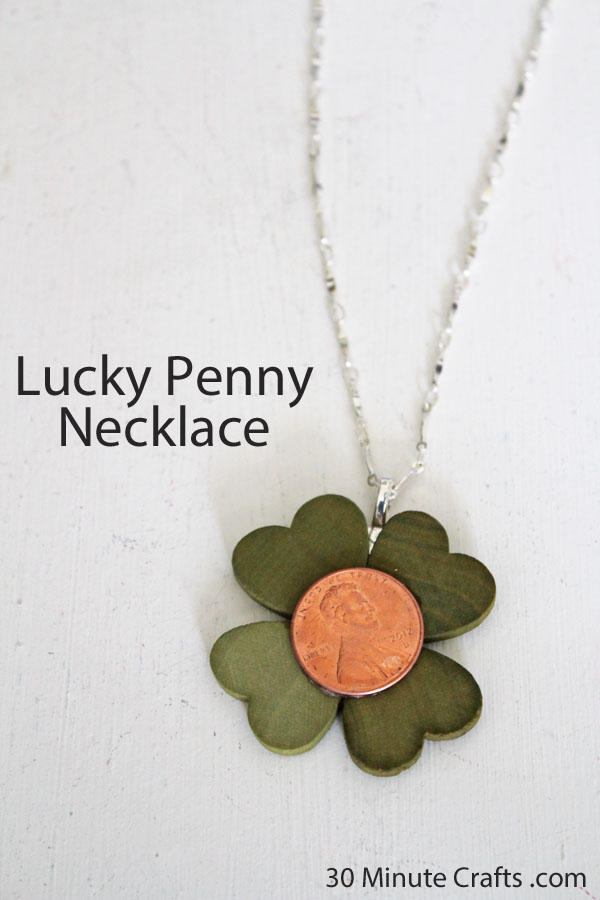 Do you have a lucky penny that is begging to be made into jewelry? Or maybe you don't, but you want to spend the afternoon looking for a penny that can become a lucky charm. Whatever your penny status, this lucky penny necklace is fun to make, and doesn't take a lot of time. The 30 minutes for this project gets divided into two parts – dying the hearts and making the necklace.
Supplies:
RIT dye
wooden hearts
disposable container
HOT water
Necklace Chain
Krazy Glue
Lucky Penny
Bail (necklace charm holder-thingy)
Boil your water. Add about 1/2 water to the container, and 1-2 tbsp RIT dye. I wanted my wooden hearts to have different depths of color, so I added one third of the wooden hearts, then 10 minutes later added another third, then 10 minutes after that added the last third.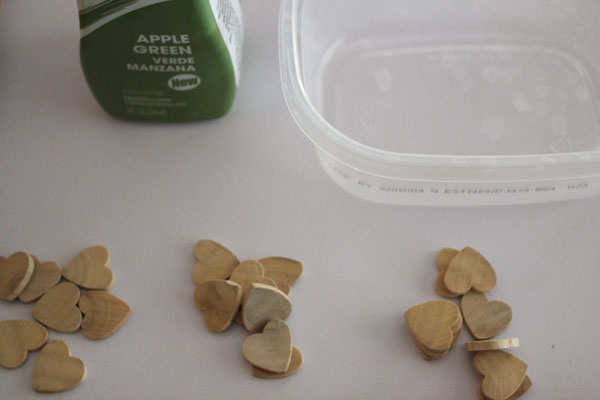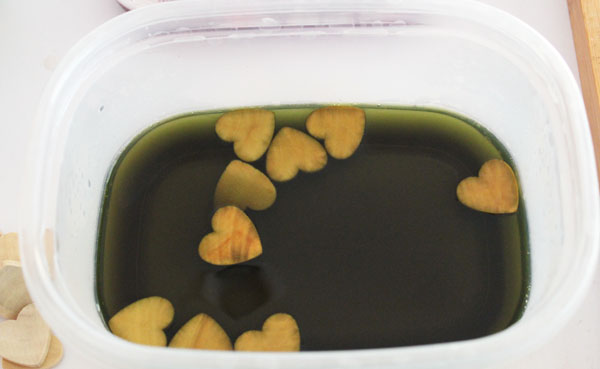 After the wooden hearts soaked in the dye for 30 minutes (and 20, and 10, respectively), I drained off the liquid and set out the wooden hearts to dry. If you'd like more details on this process, check out my heart necklace tutorial.
Once the wooden hearts dried, I glued them onto the back of a penny using Krazy Glue. I decided to have Abe be the front of my necklace, but you might choose a tails-up penny. Up to you.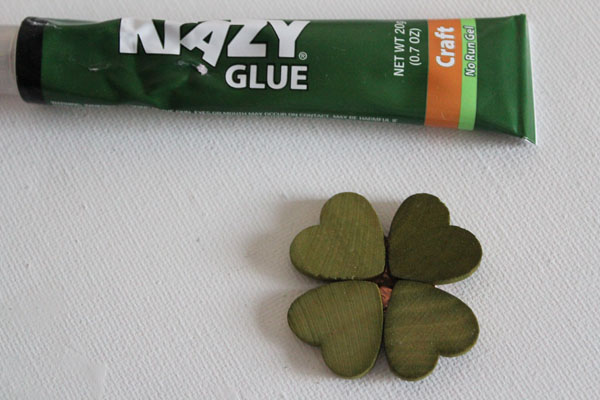 Once that has begun to set (about 10 seconds), add the bail to the back. Make sure you know which side is "up" on the penny before gluing on the bail, or you might find yourself with a sideways or upside-down penny.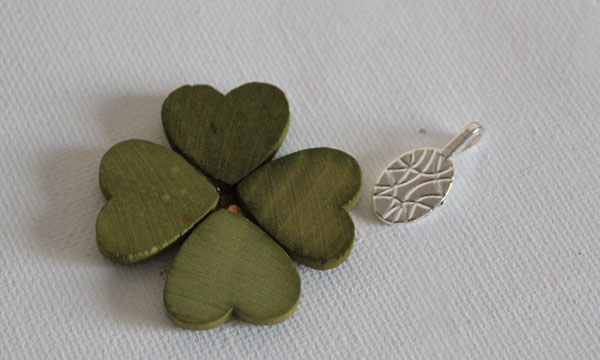 Once all the glue has set, string the pendant onto a chain, and you have a great lucky penny necklace!