This post contains affiliate links.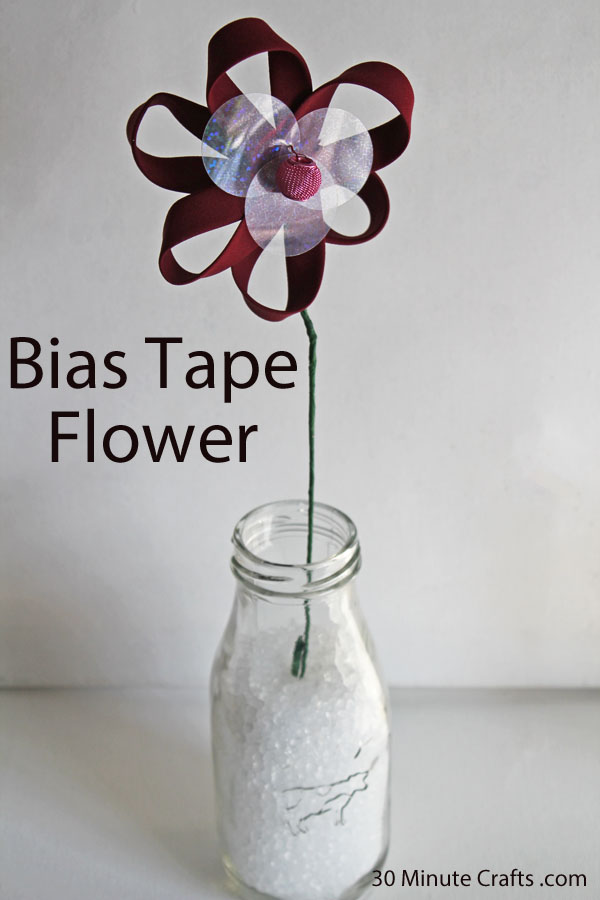 If you've never used bias tape before, it is a fun little craft supply to play with! It is made with fabric cut on the bias (a 45 degree angle), so it curves really well, because of all the stretch that cutting on the bias gives you. This bias tape flower can be made with any bias tape, and you can switch out the center if you'd like a different look. I'll show you how to make this one, so you can decide how you'd like to make your own!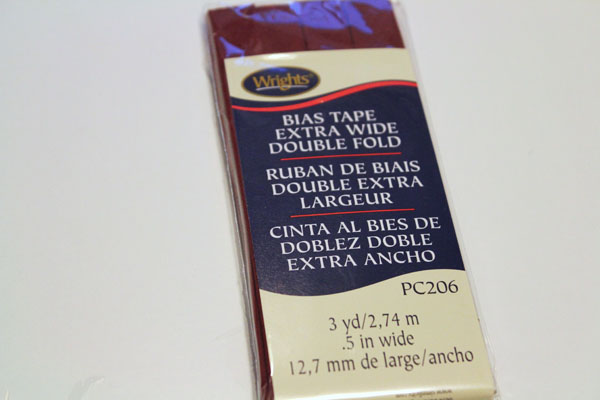 Supplies:
Double Fold Bias Tape

Coats & Clark All Purpose Thread

Large Spangles or Sequins

Needle

Large Bead

Floral Stems and Floral Tape
Start by threading your needle, and having it handy… when you need it you'll be glad it is ready and waiting!
Take the bias tape out of the package, and loop into the shape of a petal. Hold in place with your thumb.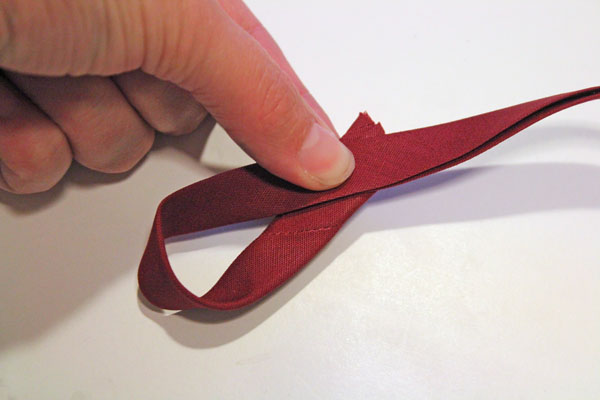 Keep making loops, holding the center with your thumb, until you have enough petals. I tried to keep my petals about the same size, but that is up to you! Cut off the extra bias tape.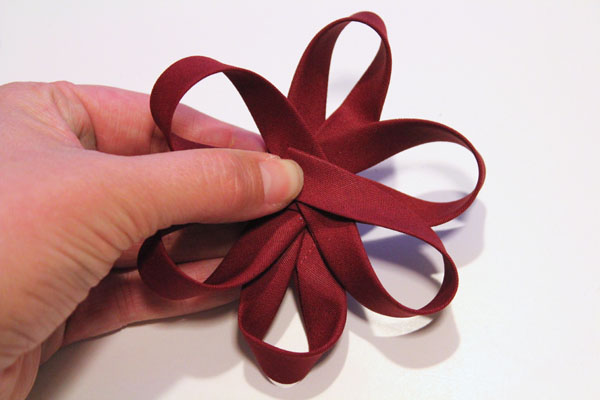 Take your threaded needle, and pierce it through the center of the flower.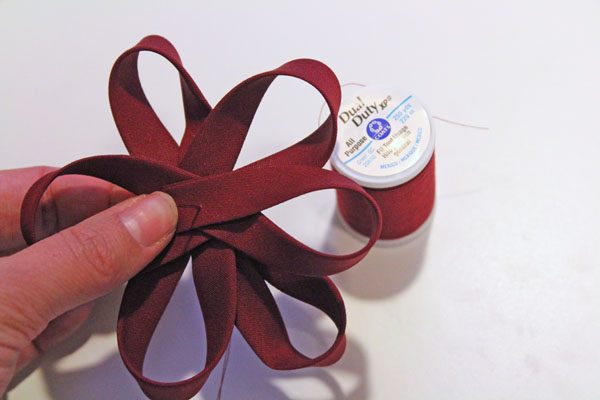 Stitch up and down several times through the center. You can make neat, pretty stitches… but they won't show later, so don't worry if they are perfect. Then stitch several spangles (large sequins) into the center.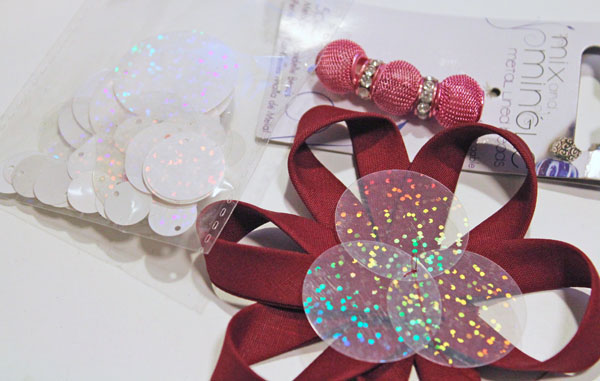 Finally, stitch the bead in the center. The flower is done! Now to add the stem…
Poke the wire stem between the layers, and fold to the back. Twist tight to secure.
For a more finished look, cover the stem with floral tape.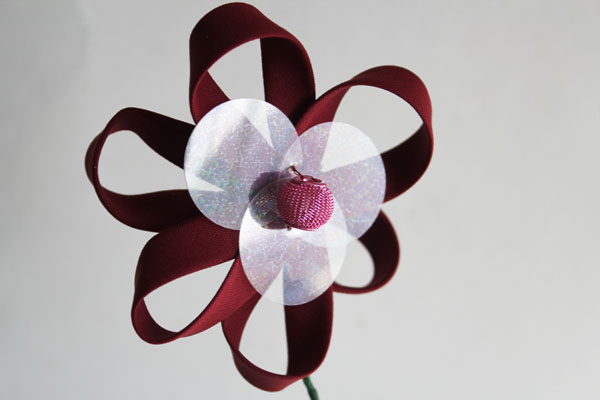 It is that easy! I'm sharing more fun flower posts all week long, be sure to check them out!