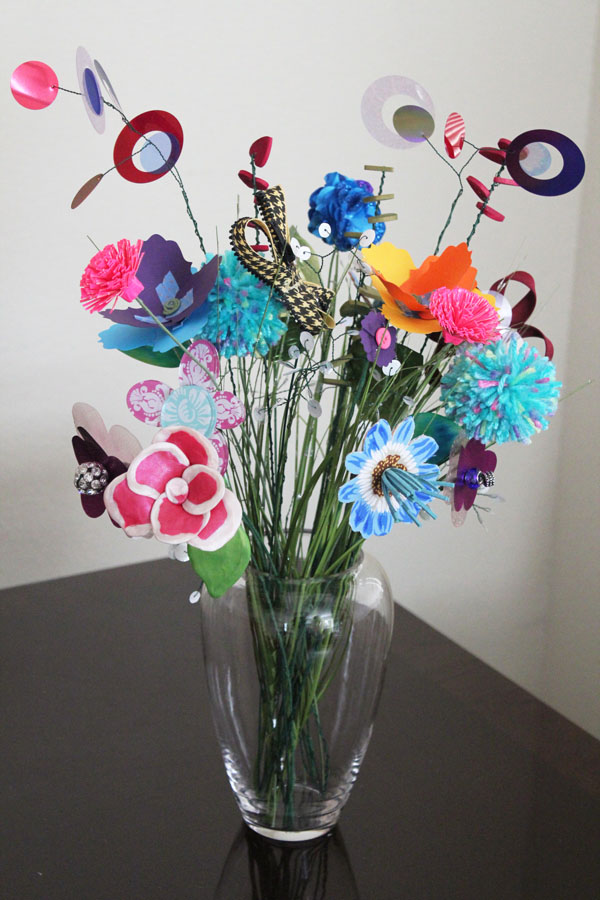 Remember a couple weeks ago when I shared the Giant Craft Flower Bouquet? It was for a contest that I was participating in, where the winner got $1,000!! Sweet, right? Well, I lost. Which, actually, is fine. I find that contests are more fun when I make something I love, and have fun making it. Then, even if I don't get the prize, I've already won! And this week, I'm making all of YOU big winners too! Because I'm sharing how I made all the different flowers and greenery in the bouquet!
That's right – every day I'll be sharing a couple different flower tutorials. Over a dozen. All week long. It is going to be awesome.
Here are the projects you'll get to see: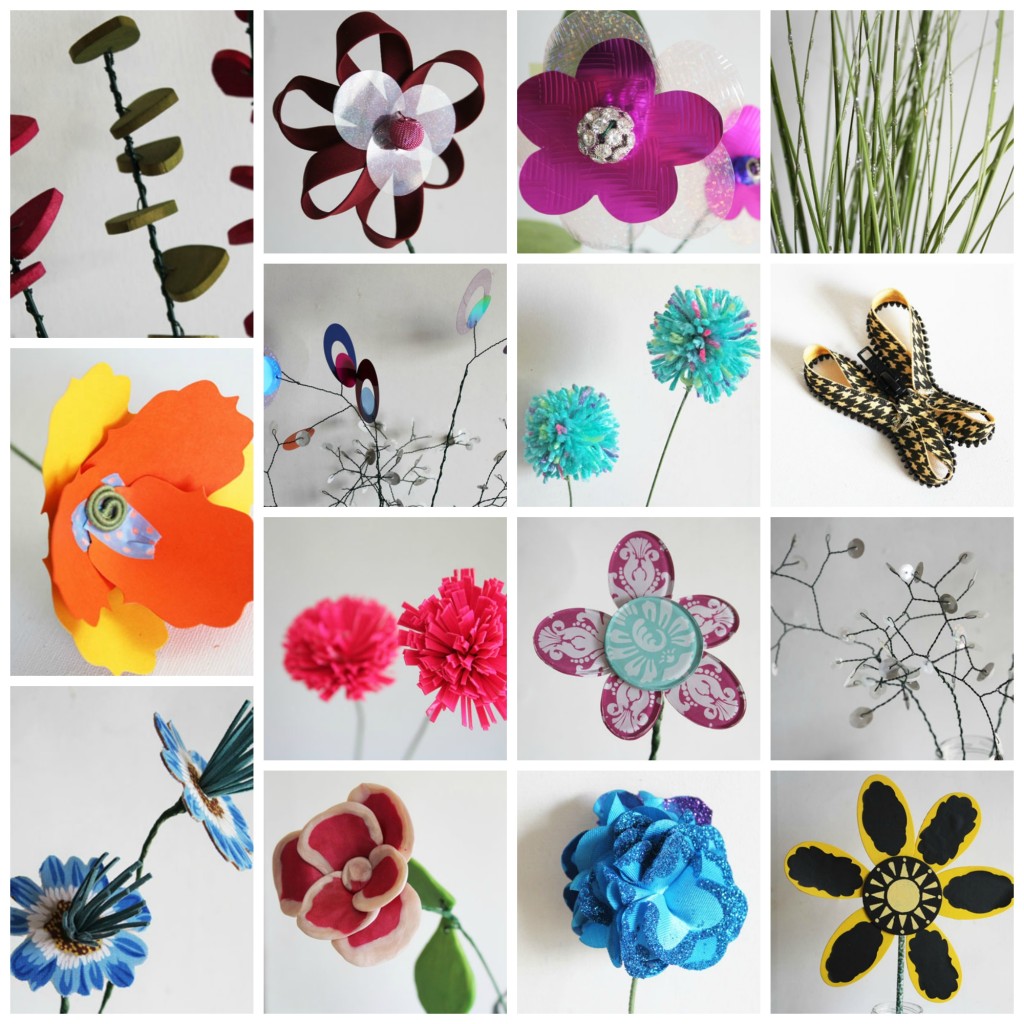 Paper Poppy
Glitter Dew Kissed Grass
Phoomph Tassel Flower
Bias Tape Flower
Sequin Baby's Breath
Tall Sequin Flower Filler
Sparkle Flowers
Glitter Tipped Flower
Sculpey Flowers
Pom Pom Flowers
Zipper Butterfly
Rit Dyed Floral Stems
Duck Tape Dandilion
Chalkboard Flower
I can't wait!!