How is the week over already? We've been celebrating Teacher Appreciation Week a little early here today, making oodles of fast and easy Teacher Appreciation Gifts all week long. Craft Lightning means lightning fast crafts – projects that can be done in 15 minutes or less. Every day this week, Angie from the Country Chic Cottage and I have shared a new fast and fun Teacher Appreciation craft. And each evening, we've shared a round-up of Teacher Appreciation projects from our bloggy friends. Today is the last day, so let's get started!
Sara over at Confetti Sunshine turned a simple washi tape dispenser into a fun teacher appreciation gift.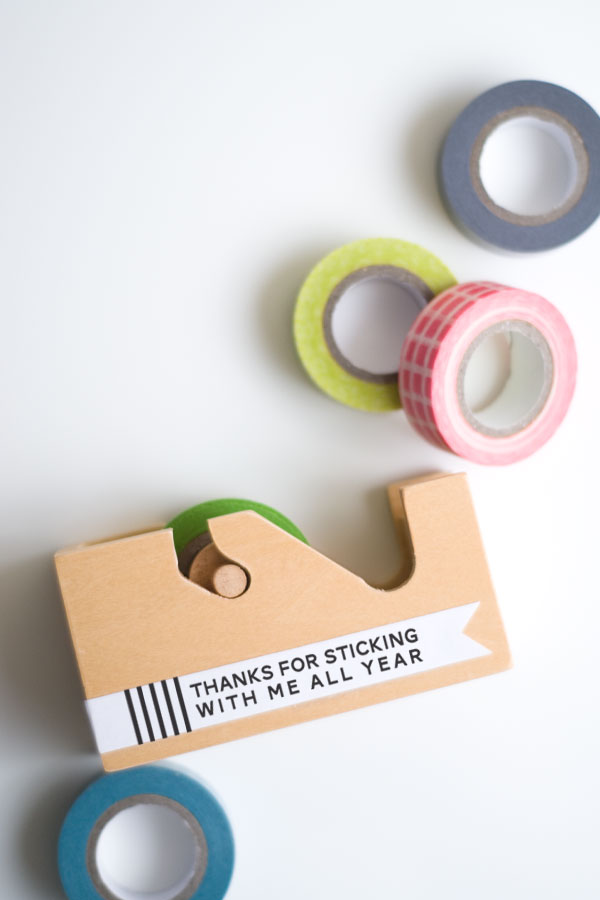 Albion added all kinds of goodies into her Teacher Appreciation Flower pot.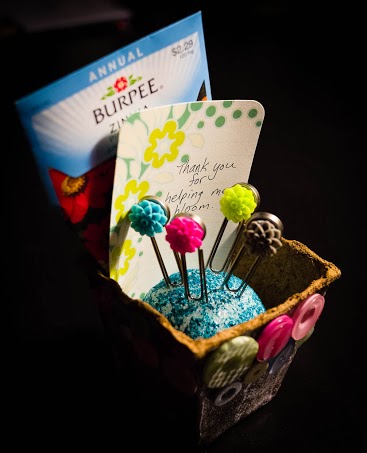 Add a little sparkle to your teacher's day with this nail polish gift set from Carissa over at Carissa Miss.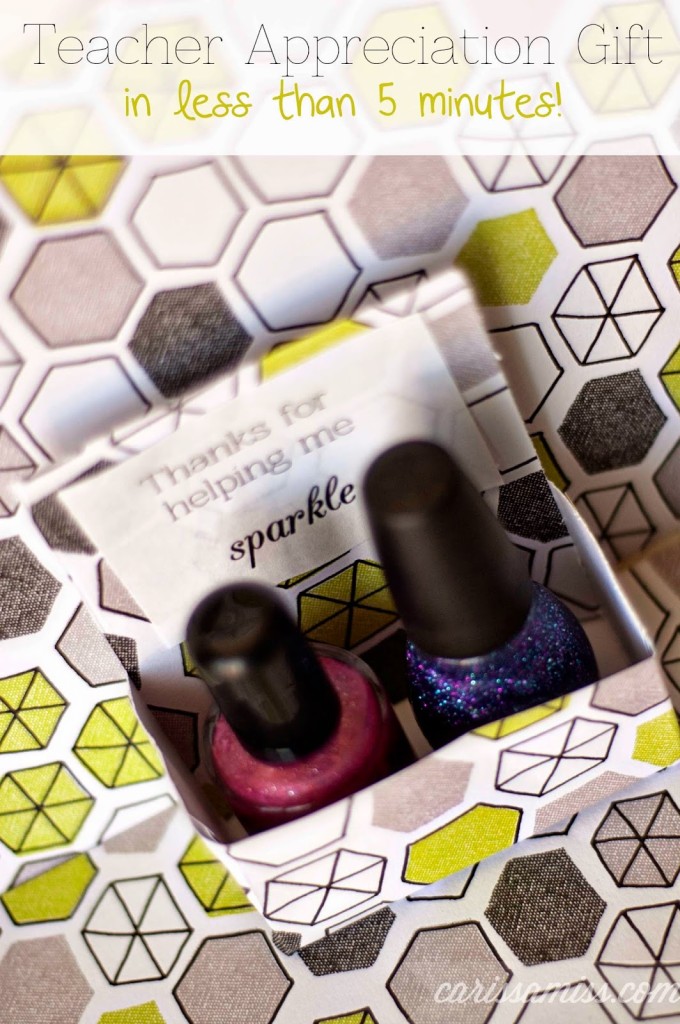 Cyn at Creative Cynchronicity made this fun Apple for Teacher craft that would be fun to do with an entire class!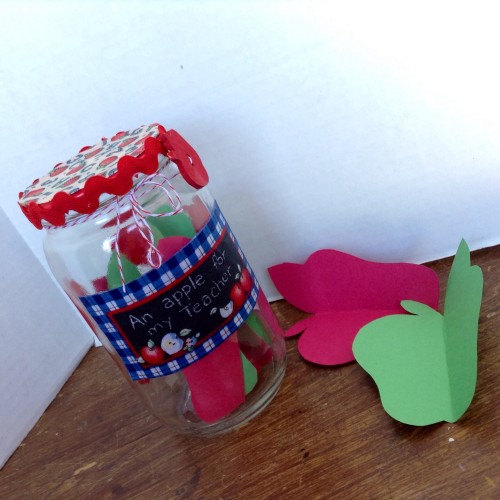 Lisa over at Stuf-n-such made an upcycled Teacher Appreciation gift – how cute is this?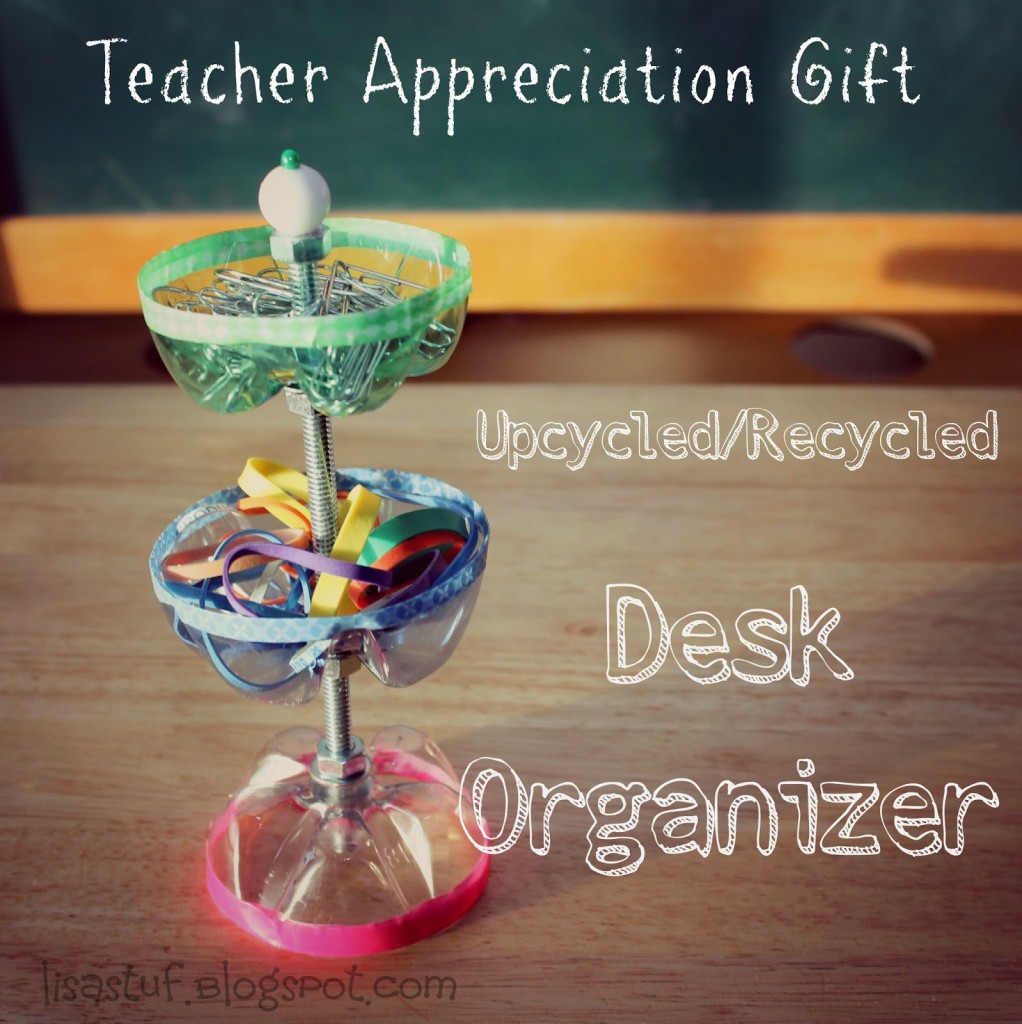 Abby at Just a Girl and Her Blog made the perfect little jar of pick-me-ups for your teacher.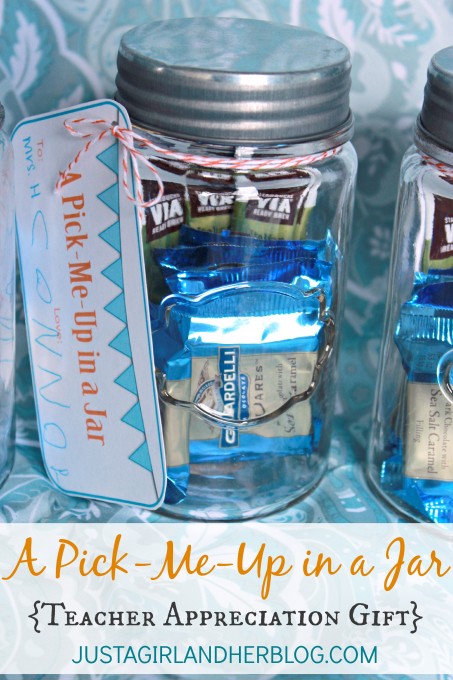 Ariean over at One Krieger Chick is helping give teachers a "kick" of Caffeine this year with this fun C is for caffeine printable.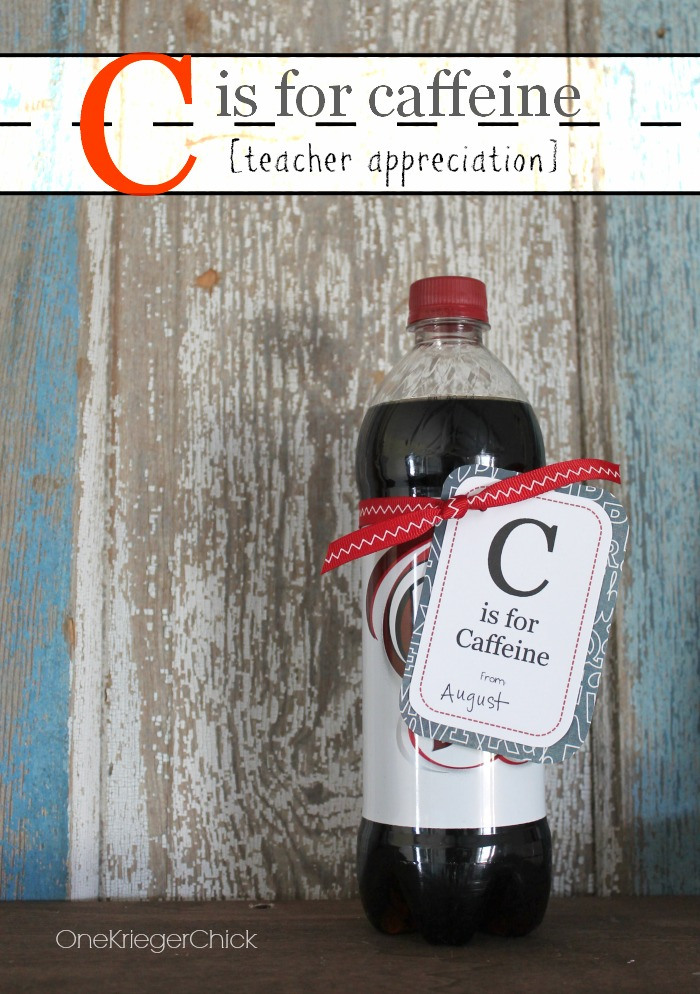 My partner for this series, Angie from The Country Chic Cottage dyed the wood for this fun desk organizer. Love it!
I kept it simple adding a sweet printable to a bag of homemade cookies.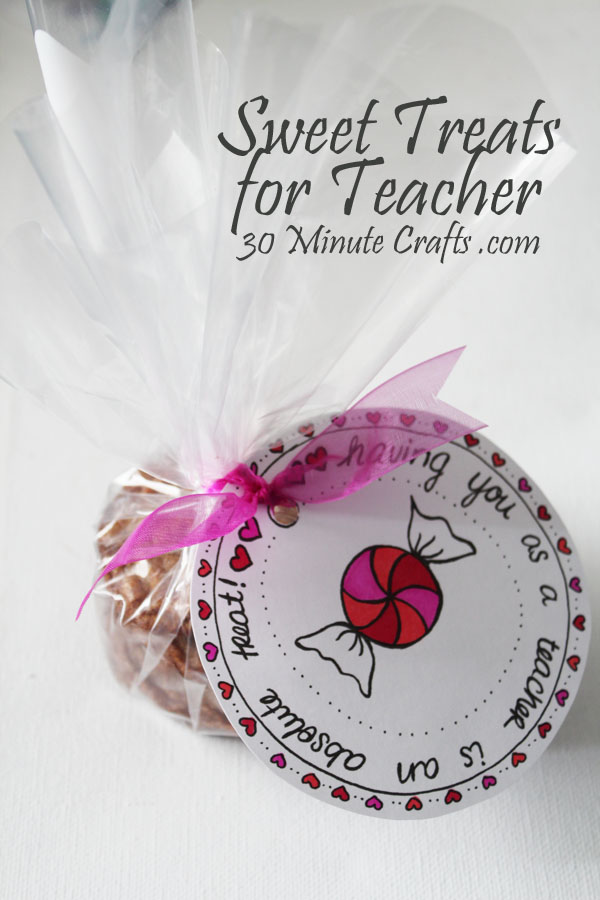 Thanks for joining us for this fun and fast Teacher Appreciation week! If you missed any of the roundups, please go back and check out the day 1, day 2, day 3, and day 4 Teacher Appreciation Roundups!