This post contains affiliate links.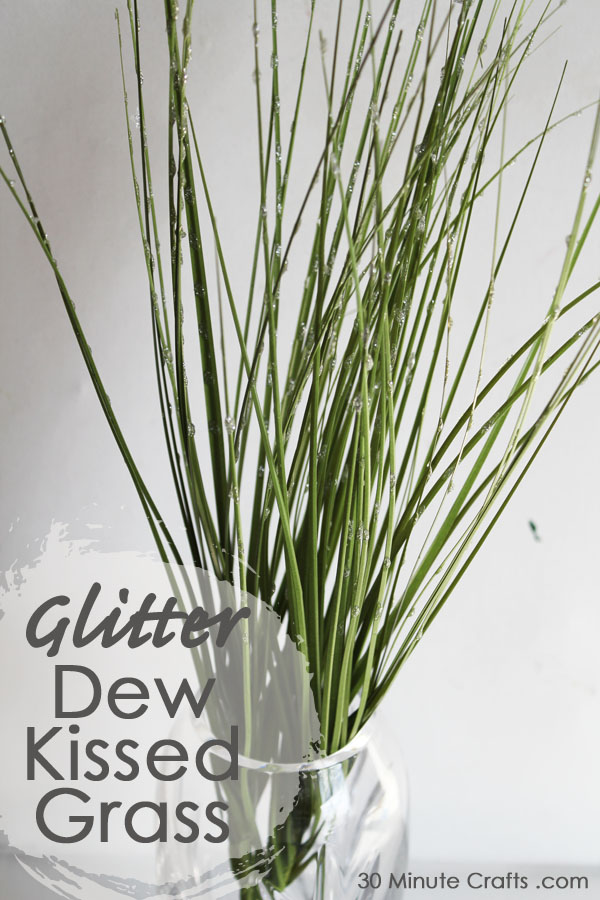 Need some fun and sparkly vase filler? Looking for a fun way to add some sparkle to your decor? This glitter grass looks like it was dew-kissed with perfect little drops of sparkly dew! Simple to make, let me show you how it is done!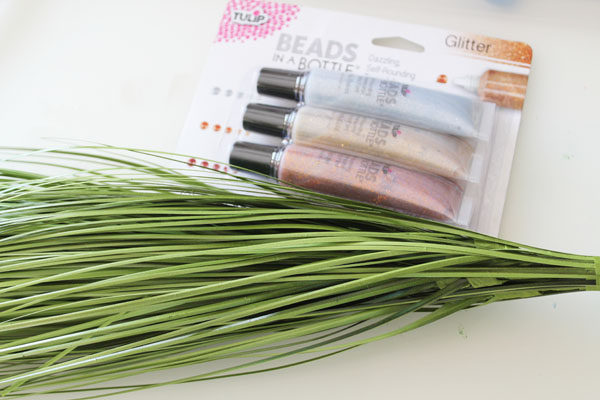 You need:
Beads in a Bottle

Tall Faux Grass

Scissors
Start by splitting up the stems, if needed.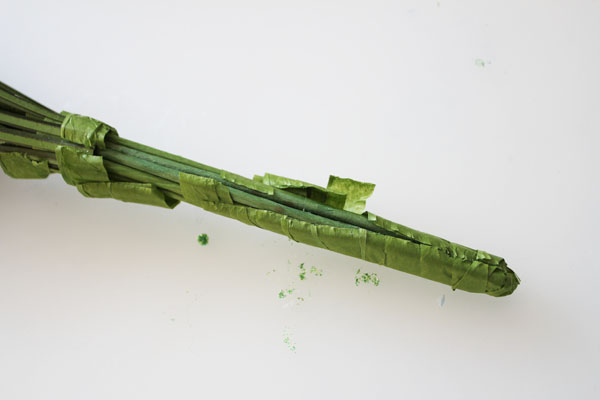 Once you have your stems, lay them out so that you can see as many of the blades of grass as possible.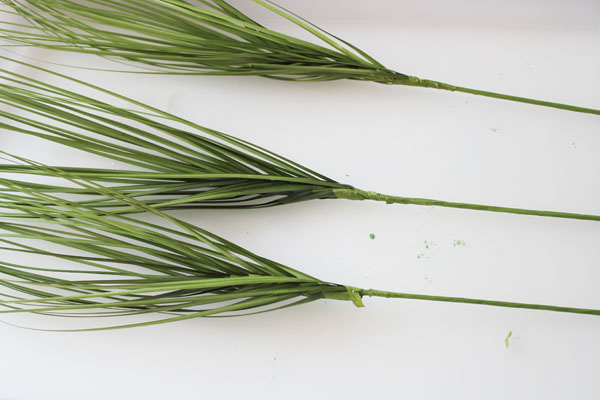 Using your beads in a bottle, add drops of glittery goodness all along each stem of grass.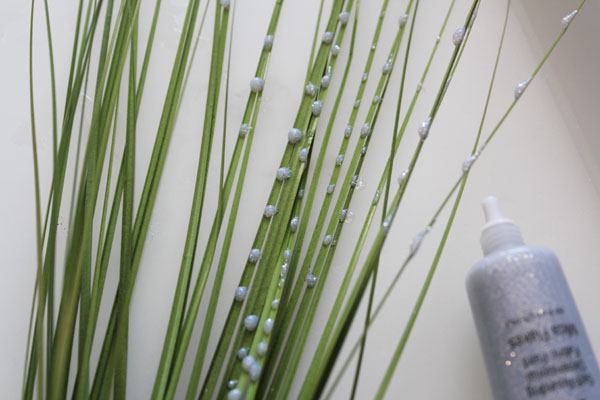 Add as much as you can – the more dots, the more sparkle!
When you're done, set it aside to dry. I let mine dry overnight, and the next day I had some beautiful, sparkly foliage to add to my craft flower bouquet.