This post contains affiliate links.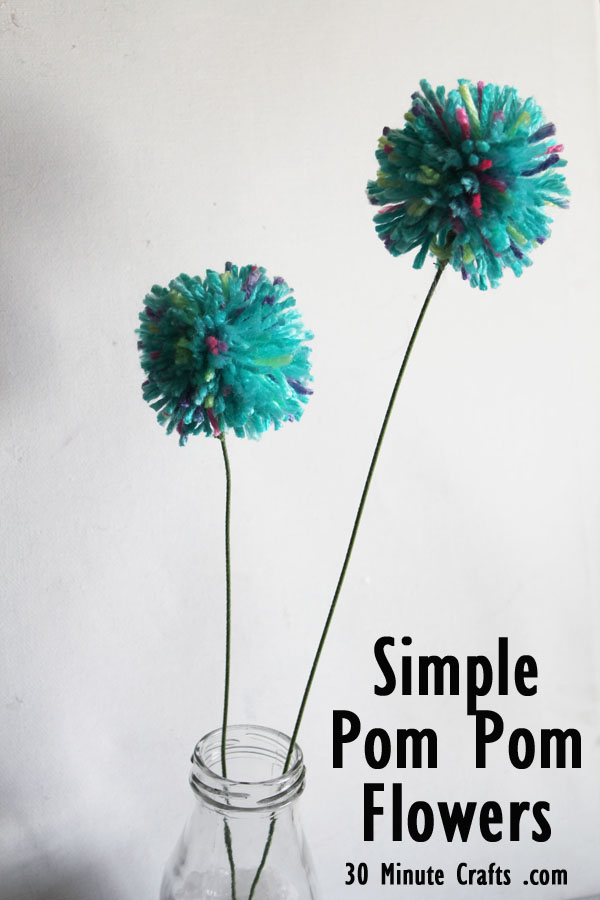 Pom pom flowers are super simple to make. Just yarn and your floral wire stem, and you have a fun and fluffy flower! Depending on the color you use, you could say that you made a pom pom Dandelion (out of white yarn), or a pom pom mum. I used this method to make a clover from Dr. Seuss's book Horton Hears a Who. These pom pom flowers are easy enough to make with children.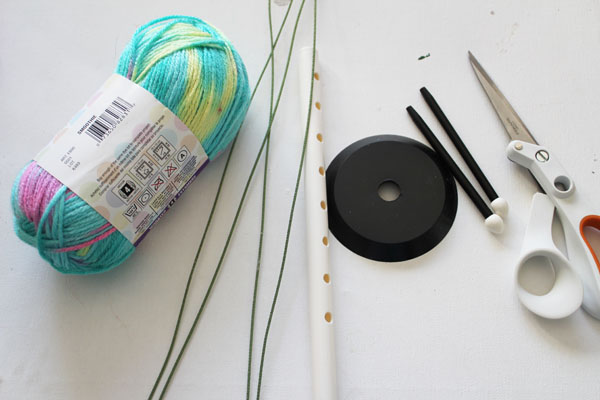 Here's what you need to get started:
Pom Pom Maker
(the non-circle pom pom makers work best. Look for a stick that uses pegs)
Lion Brand Yarn

Scissors
Green Floral Wire
You can use a solid color yarn, but I like using a variegated yarn (where the color changes along the strand). I think it adds some interest. I love the pops of pink in this yarn!
Start by setting up your pom pom maker, and wrapping the yarn. I went with about 40 wraps, you can do more or less depending on how full you want your pom pom flower. Wrap the wire stem around the middle, and twist securely into place. You want that wire stem TIGHT.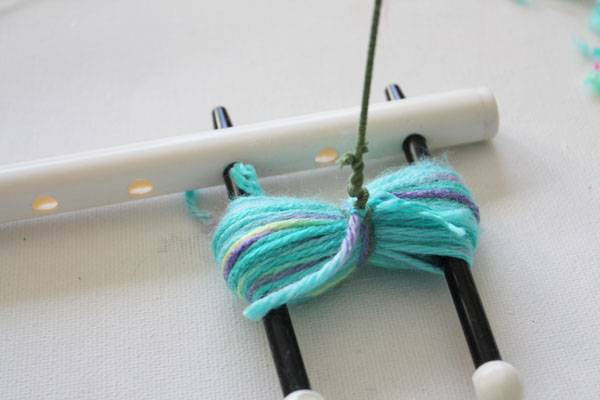 Pull the pegs out to release the pom pom, then cut the loops. You can trim any strands that are longer to get a smoother look to your pom pom.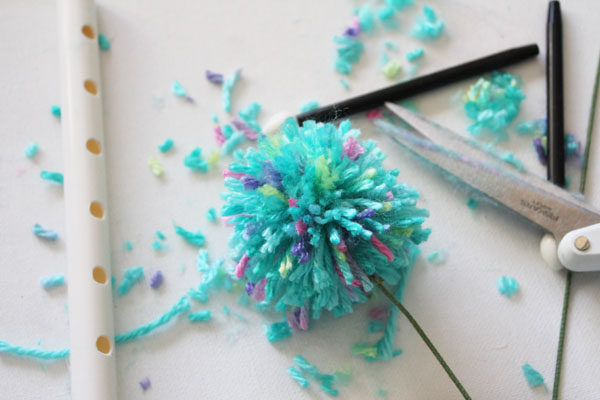 That's it! Make as many pom pom flowers as you like! You'll find they are addictive!