All week long I'm sharing crafty projects made with the Free Birthday Printable that Jen Goode from 100 Directions made. There are three different awesome pages, and I love them all! She packed a ton of different designs in! So, I invited some bloggy buddies to come up with their own ideas for crafting with these great birthday printables. Today Heidi from Happiness is Homemade and Jennifer from Hydrangea Hippo are crafting up some birthday goodies! I'll share their projects at the end of this post.
On Monday I made a little Altoids Box Gift Tin that is great for gifting jewelry. Today I thought I'd use the paper ribbon like real ribbon to wrap up a gift. I started with a wrapped gift wrapped in a solid color of wrapping paper, but a gift wrapped in kraft paper or plain white paper would also look awesome.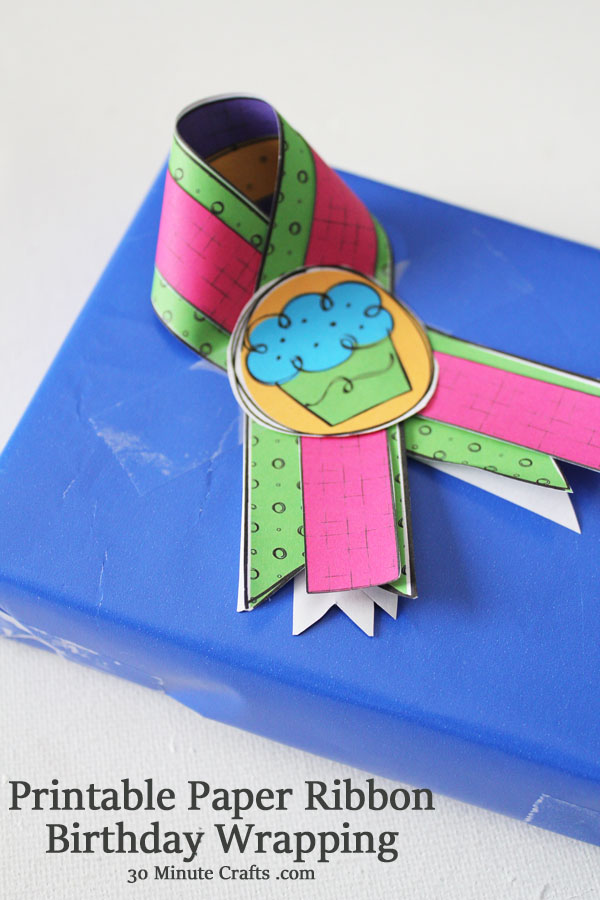 Print off the birthday printable on regular white paper.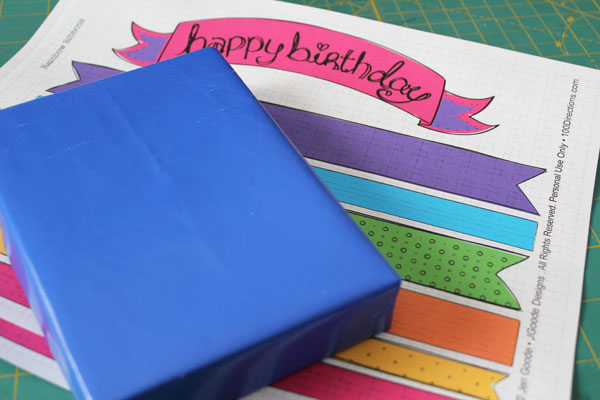 Cut out the ribbons (I used 2 of the wide ribbons) and one of the circles from the other sheet.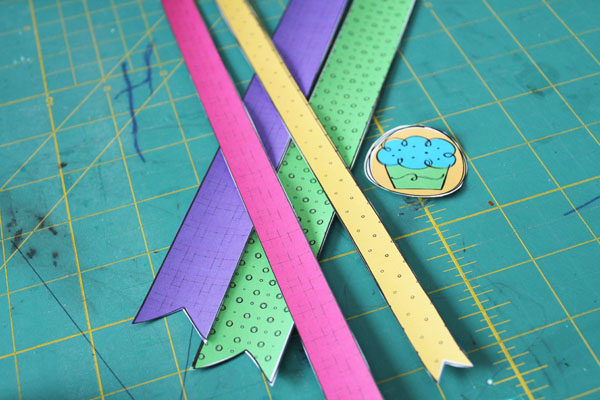 You can just use two of the ribbons, back to back, and loop them…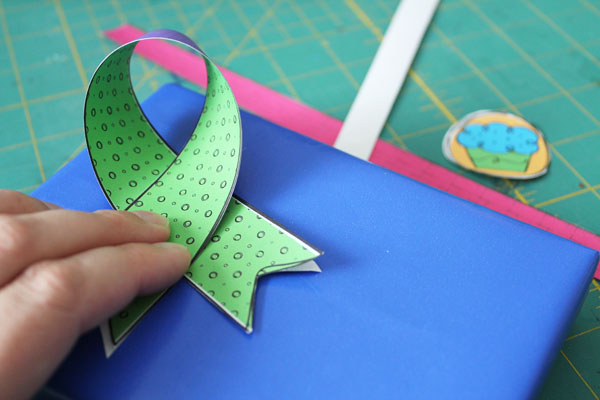 I wanted more color, so I stacked four of the paper ribbons.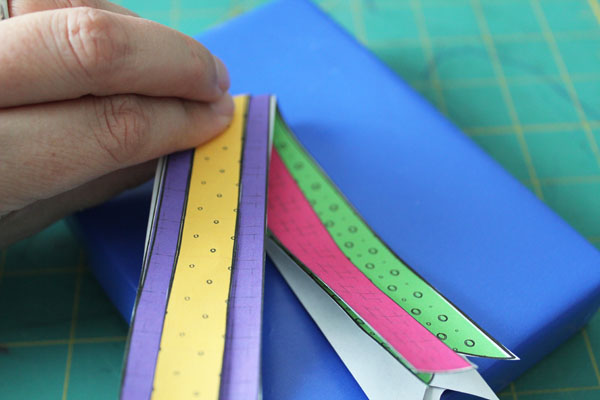 I looped them. At this point you can use a brad or a staple to hold them in place, but I didn't have a brad or a stapler handy, so I just taped them down.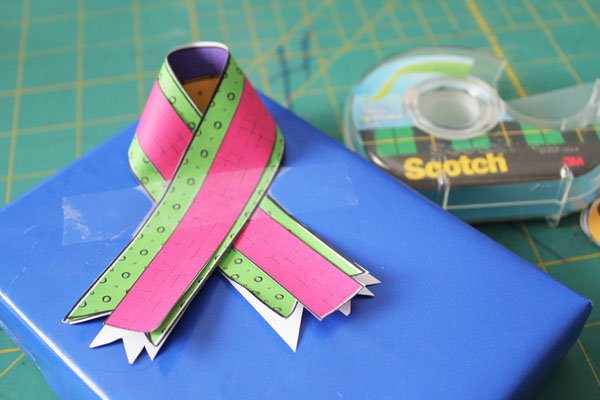 Then I rolled up a small piece of tape to put on the cupcake circle.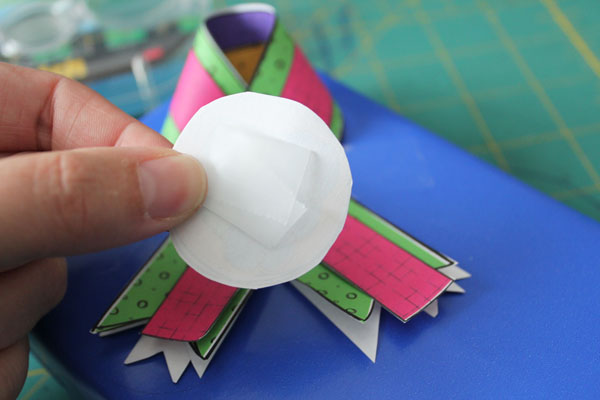 I put that in the center, and my gift was all done!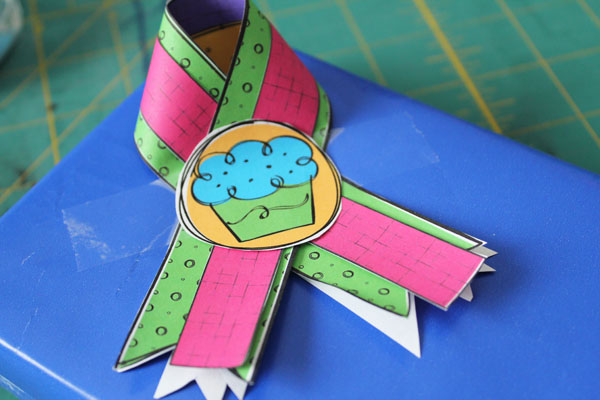 This simple wrapped package looks great with the Altoids tin from Monday that holds the Happy necklace that I shared yesterday.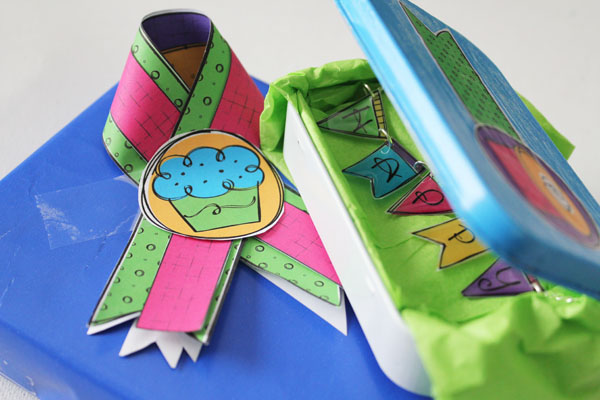 Heidi from Happiness is Homemade used these same printables to dress up cupcakes – super cute and super simple!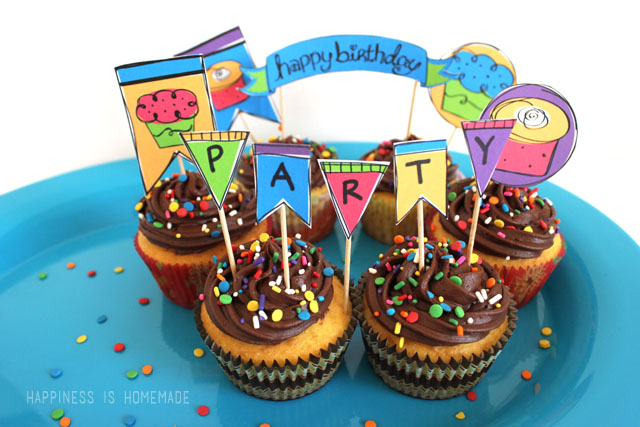 And Jen from Hydrangea Hippo made a fun scrapbook page using the printables – a great way to use party decor in your after-party memory making!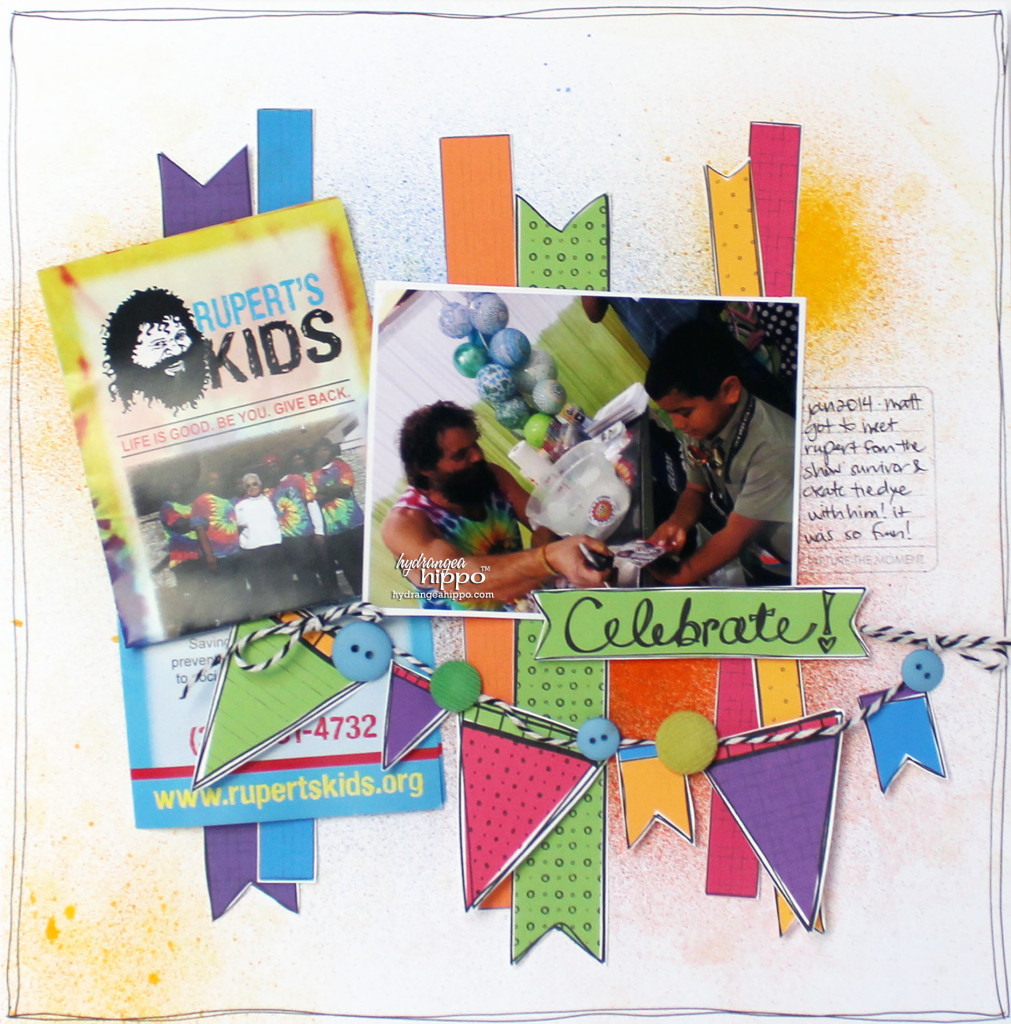 I'll be back tomorrow with yet another fun way to use these birthday printables! You won't want to miss it!