Yesterday, I shared with you earrings that can be made in just 2 minutes. It is as easy as opening and closing two jumprings. Jumprings are found in so many jewelry pieces, and so easy to open and close! So today, I'm sharing with you how to make a super simple charm bracelet. And it is no more complicated than yesterday's earrings. The only difference is that this time you'll be opening more than two jumprings.
This whole week I'm sharing fast and simple crafts – projects you can complete in 15 minutes or less. I team up with Angie from The Country Chic Cottage about half a dozen times a year to put together these quick crafting series. Each morning, we each share a fast craft – and each evening, we share a roundup of projects from other bloggers around the web. So you'll want to come back lots this week to see all the great fast crafting projects!
This bracelet is so simple to make. I promise. All you need to do to make it is wield some pliers.
To make the bracelet, you need:
Jewelry Chain (I used a chain that has extra links already on it. If you have a regular chain, you'll need more jumprings)
Assorted heart charms – I had leftovers from my Baby Shower Bracelets
2 pairs of pliers
Lobster clasp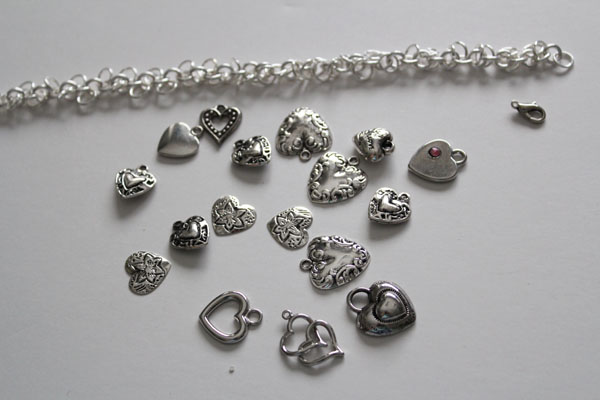 Start by wrapping the chain around your wrist to see how long you want it, then open one of the chain links to cut it to the right length.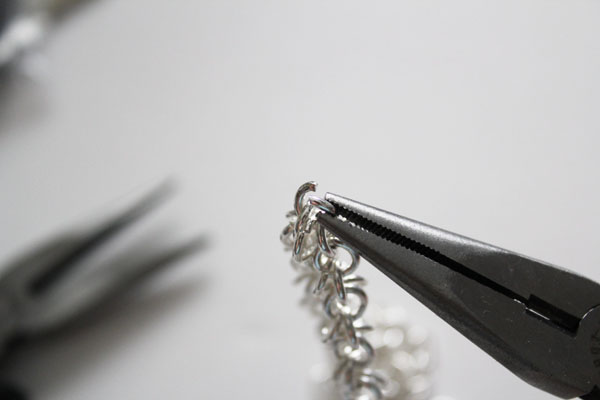 You can add the lobster clasp to this ring before closing it.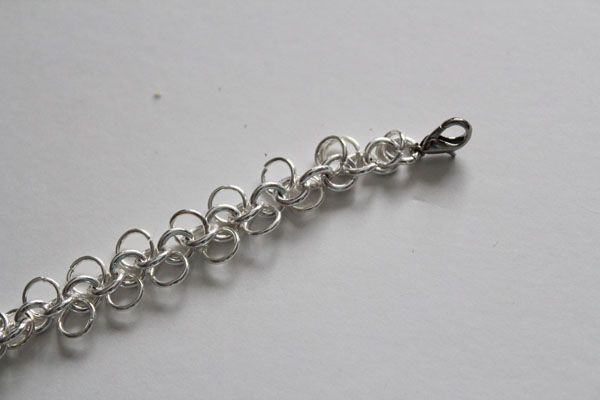 Pick three charms. I picked three that were all the same. Space them out on the chain. Make sure to leave several links at the end for attaching the clasp when you want to wear the bracelet.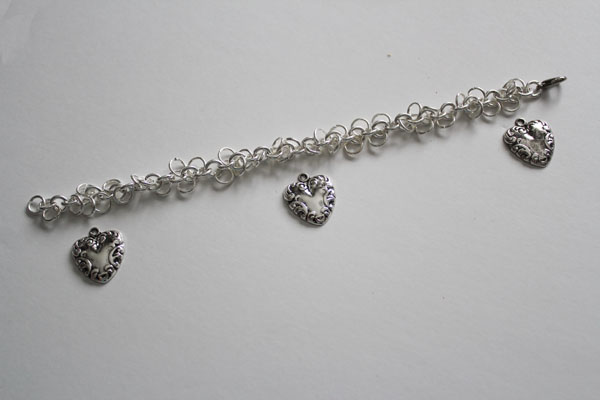 Add the hearts by opening one of the jumprings on the chain. Remember that when you open jump rings, you want to twist the jumpring open, not pry it apart.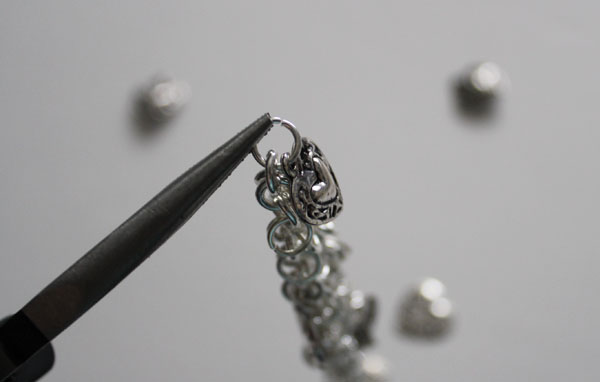 Once you have the first three charms in place, start adding the other charms evenly in the spaces between.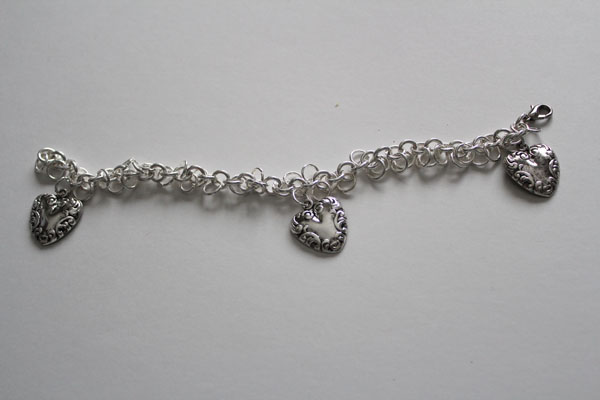 They don't have to be perfect – the more charms you add, the more full and jingly your bracelet will be.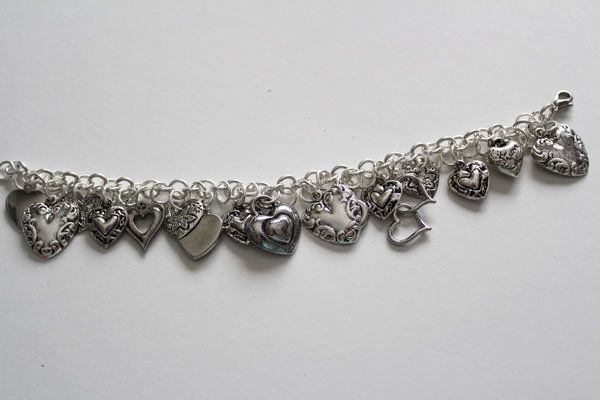 When you have enough charms on your bracelet, you're done! It is that easy!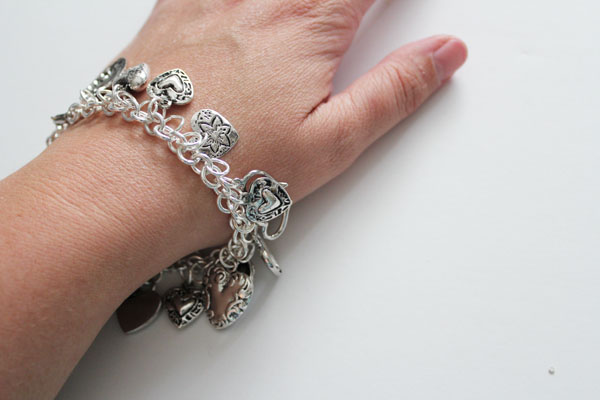 Be sure to stop back by tonight for more fast crafting ideas!