A giant thanks to The Ribbon Retreat for sponsoring this week's hangouts, and sending each of us a box full of ribbon! If you'd like to play with some of this awesome ribbon, you can head over to The Ribbon Retreat, and use this 10% off discount code: CH10 code expires 6/30/14.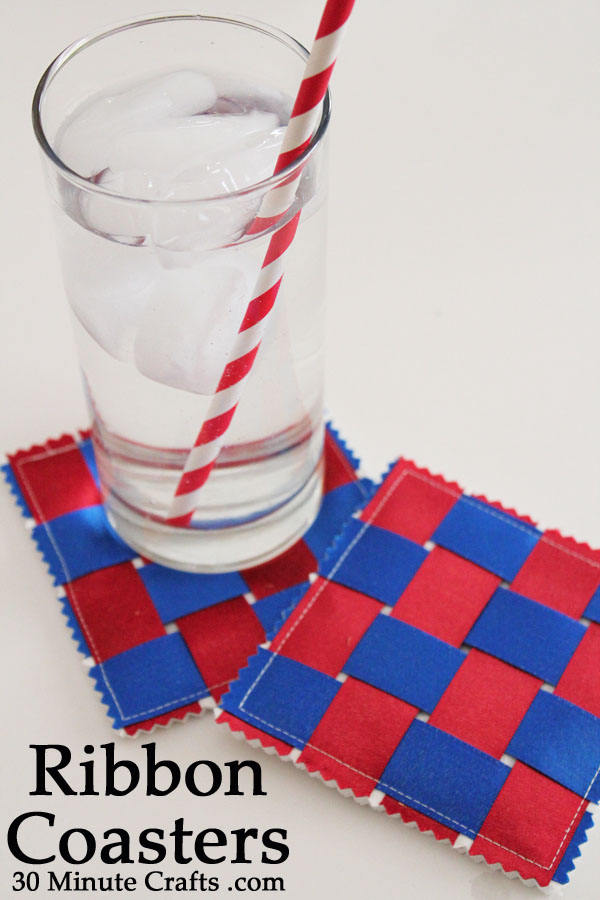 Another fun crafting video today! I'm hanging out with Angie again, and we're doing more ribbon crafts! I'm whipping out the sewing machine in a video to show you how you can whip up a simple woven ribbon coaster, great for the 4th of July. And Angie is whipping up a ribbon centerpiece that doubles as a party favor. Check out both these fun videos – and if you missed it, be sure to check out our ribbon video from earlier this week.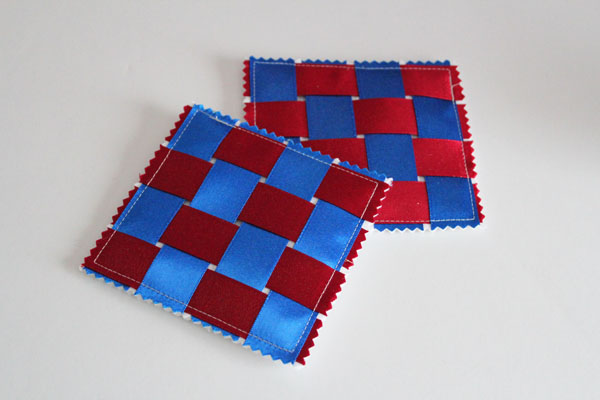 We're doing lots of fun video crafts over at Crafty Hangouts. Be sure to check out the videos from the whole team!
Make sure to check out our favorite source for ribbon (and much more!) The Ribbon Retreat, and use the discount code CH10  to get 10% off! Code expires 6/30/14.