I've been sharing Donut Party Printables all week long. I started with my Donut Party Centerpiece, then Donut Party Invitations, and yesterday my Donut Party Favor Bags. Today I'm sharing this Simple Donut Gift Bag. They are super simple to make, and only require a little bit of sewing. These can be used to give a gift, package doughnuts, gift sprinkles, or really just about anything! I was sent printable fusible iron on transfers from Online Labels to create this project, and they worked beautifully!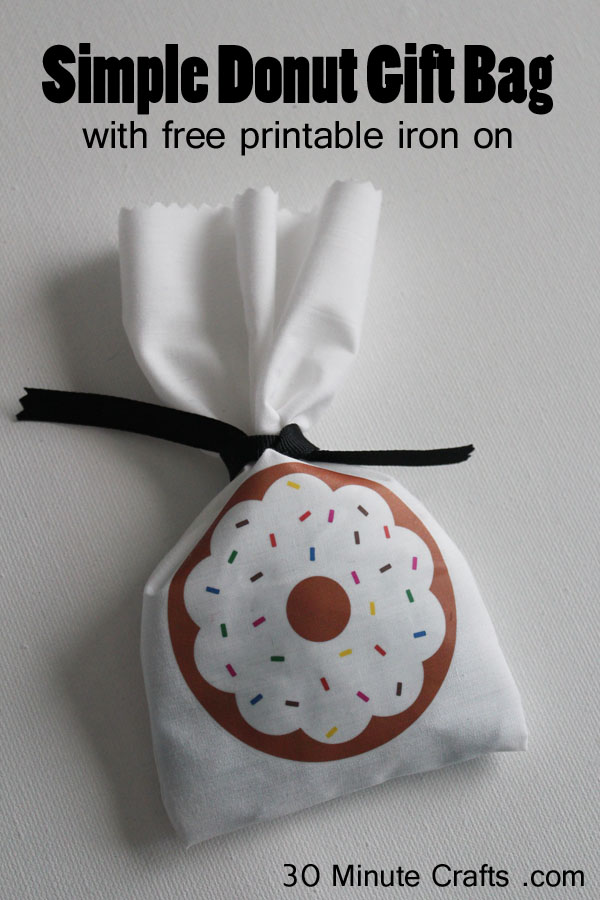 This gift bag measures at about 4″x8″, though you could make yours any size you like.
To make your Simple Donut Gift bag, you'll need:
Plain white or other neutral color fabric
Grosgrain ribbon
Printable Iron-on transfer paper from Online Labels
Donut Printable for iron on transfer paper
Sewing Machine and Iron
Pinking Shears
Start by cutting your fabric. You'll want to cut pieces 4.5″ wide by 16″ tall. You can fold in half already, if you like.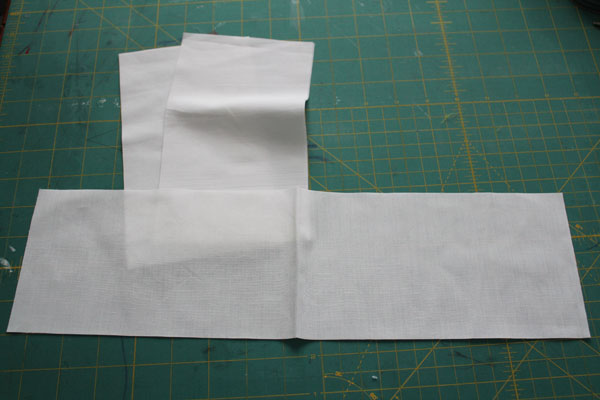 Print out the donut images onto the fusible side of the iron-on transfer sheet, and cut out.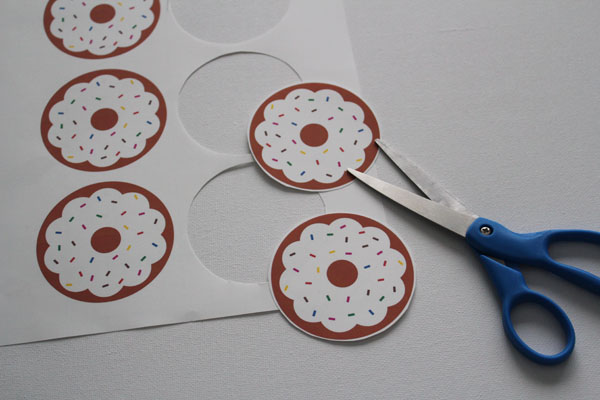 Place the iron-on image side down onto the folded fabric, about 1/2 inch from the bottom and each side. Press with an iron, allow to cool slightly, then peel away the paper.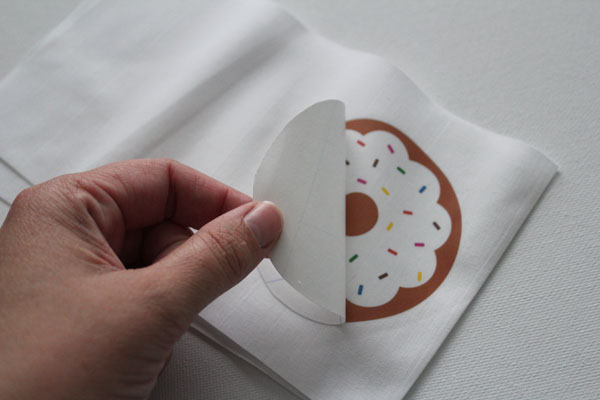 Cut about 8″ of ribbon, fold in half, then pin the fold above the donut image. Fold the fabric so that the donut image and the ribbon are on the inside.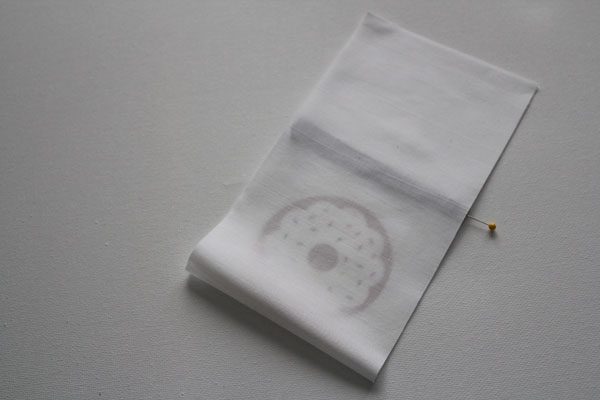 Stitch down the side with the ribbon, removing the pin. Move the ribbon out of the way, then stitch down the other side.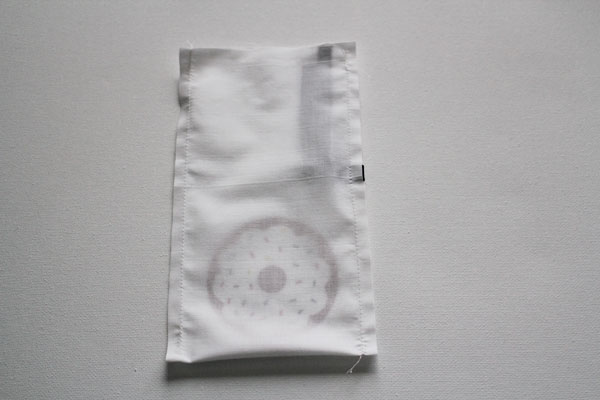 Flip the bag right side out, then trim the top and ends of the ribbon with pinking shears.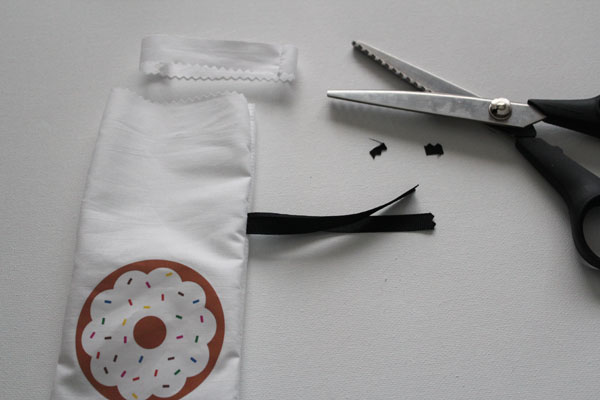 Fill your bags with goodies, then tie off the top!