I'm working with Fairfield on some fun crafts, and when they sent me Oly*fun to play with, which is lots of fun! Yesterday I showed you some fun finger puppets with Oly*fun, I've also made an Oly*fun book cover, and some Oly*fun Pom Poms. Today I want to show you some super simple pennants that you can make to go along with those pom poms to cheer on your favorite team!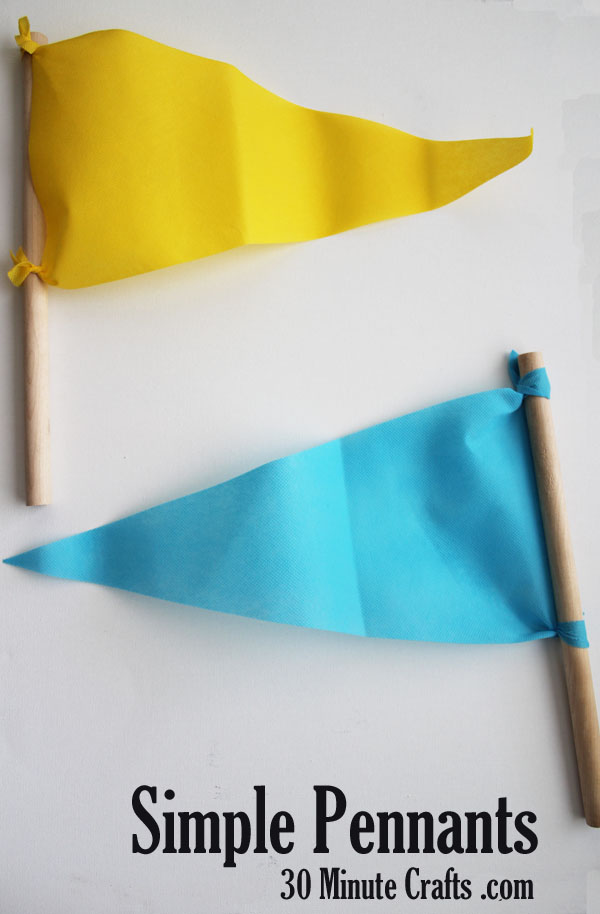 To make these pennants, all you need is:
Oly*fun
Rotary Cutter and Ruler or Scissors
Dowels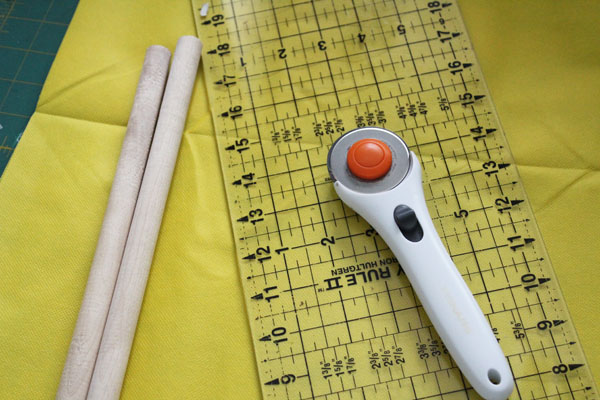 Oly*fun comes in lots of colors, pick the colors that work for your school or team. Using a rotary cutter and ruler, I was able to cut through several layers at the same time. I cut a length about 15″ long, and then cut my triangles out of that.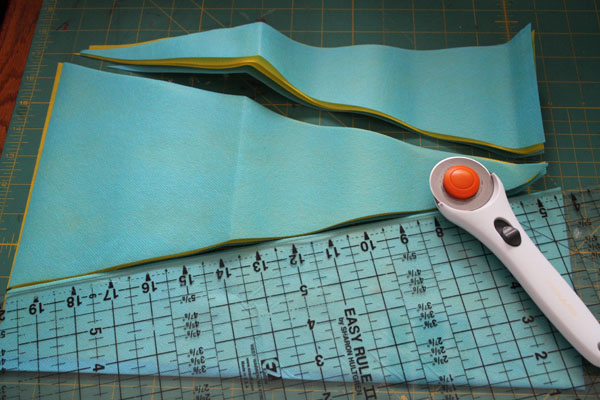 To attach the pennants to the dowels, I cut a strip about 3/4″ from the edge of the pennant, that extended almost to the top and bottom, then cut in from the side.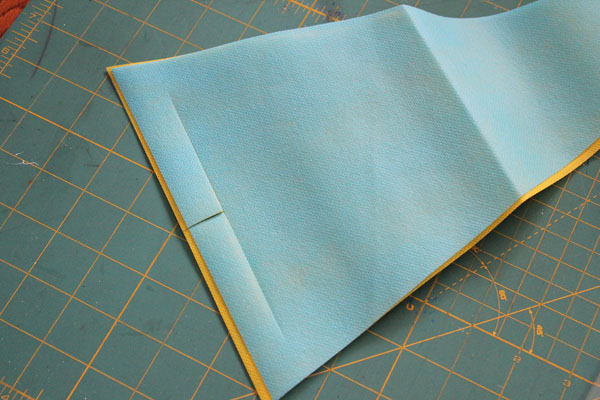 I used these tabs to tie the flag to the dowel.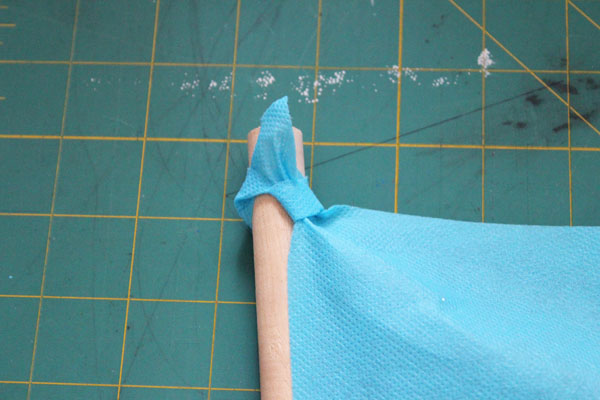 Just like that, the pennant is done!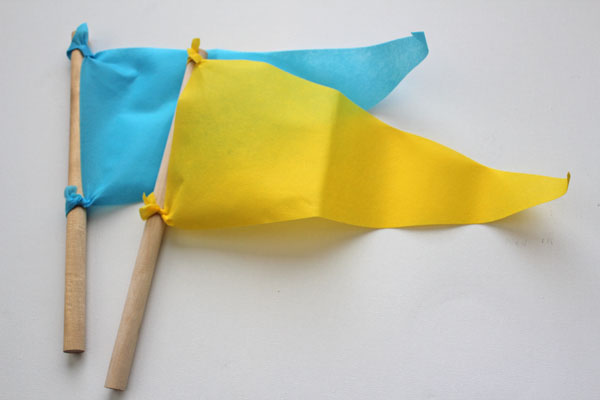 You can paint or decorate your pennants with your team name, or favorite cheer (like GO! FIGHT! WIN!).