These Lego earrings were inspired by a recent trip to Legoland. One of the staffers had Lego characters hanging from her badge. Which wasn't entirely unusual – most of the staffers had Lego minifigures on their badges. But this woman had the minifigures actually hanging from her badge. I chatted with her and learned that she had converted Lego keyrings to get her minifigures to dangle just so. These dangling Lego figures gave me the inspiration for some dangling Lego blocks… perfect for jewelry!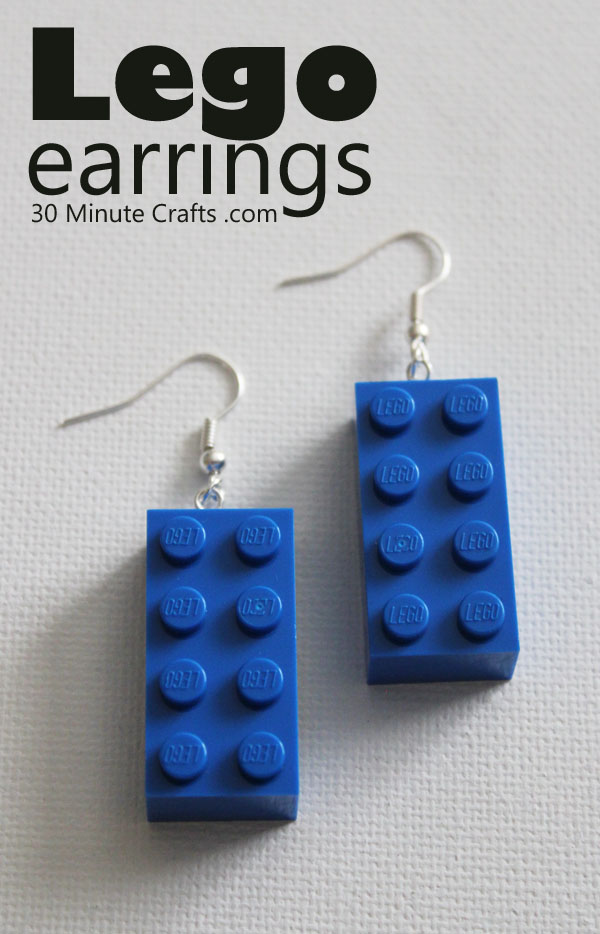 These Lego earrings are super simple to make. You'll need:
2 Lego bricks of your choice
Small jewelry drill
Krazy Glue (the Kragle!)
2 Eye Pins
2 Jumprings
2 Earring wires
Round-nosed jewelry pliers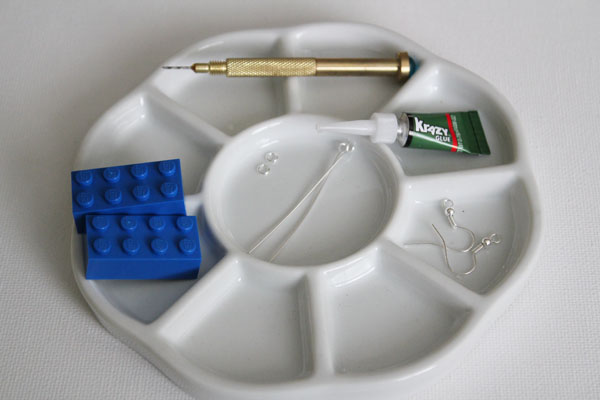 Start by drilling a hole in the center of one of the short sides of one of the Lego blocks.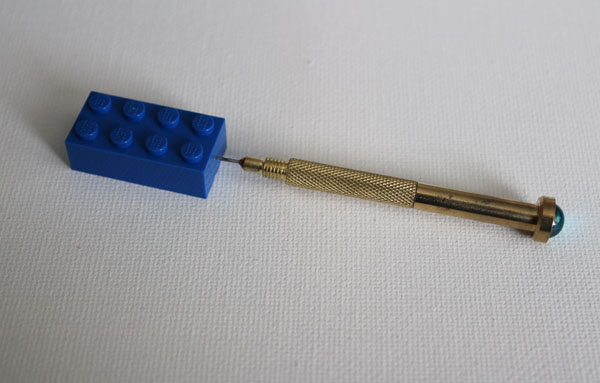 Trim the eye pin, then insert into the hole. Using the round-nosed jewelry pliers, curve the eye pin around the first circle on the back of the Lego brick. This will help support it and keep it in place. Secure with Krazy Glue.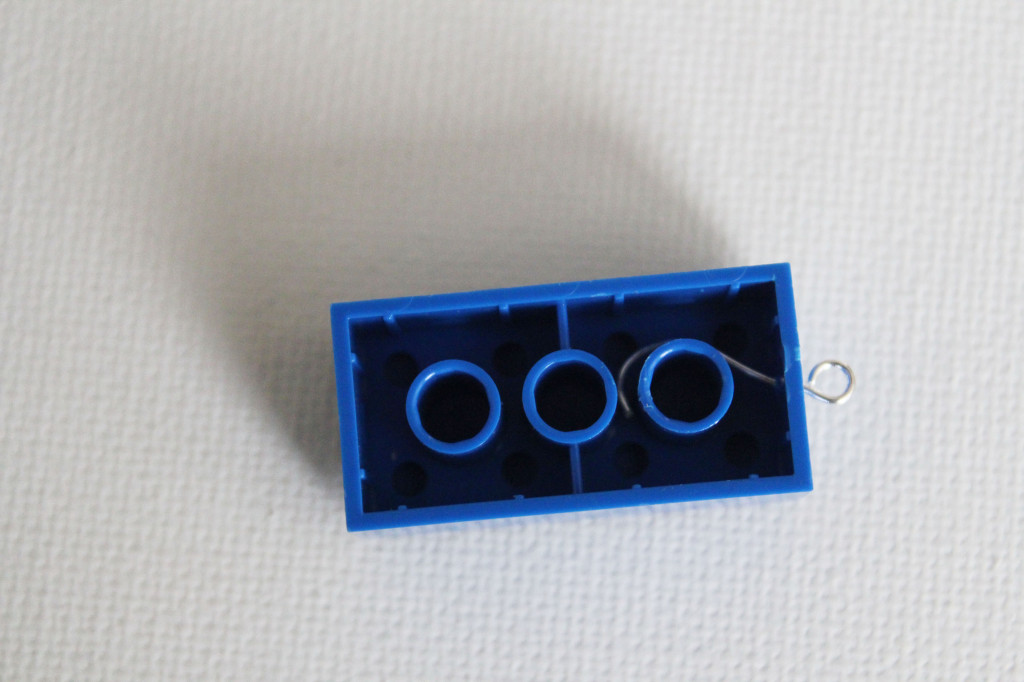 Repeat with the second Lego brick.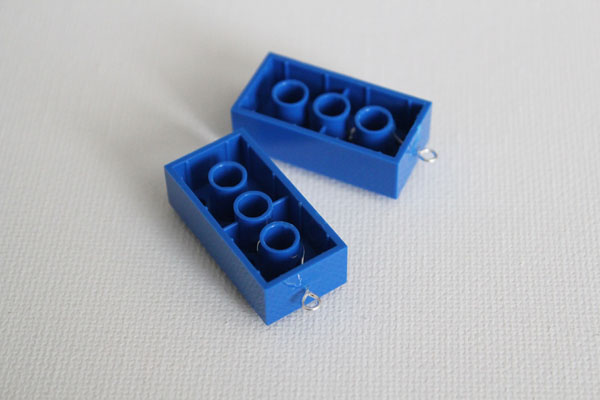 Use the jump rings to attach the earring wires, and your Lego earrings are complete!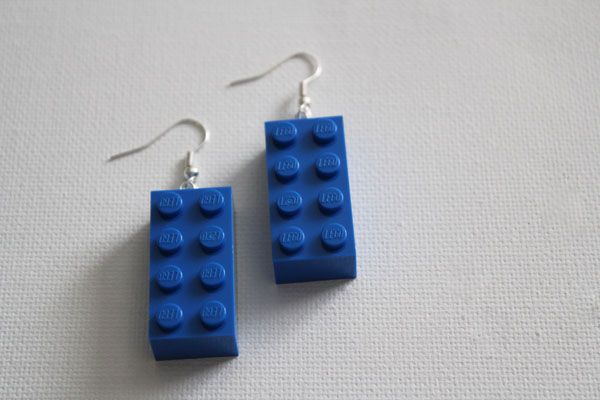 My son thought these earrings looked a little plain. So he dug into his Lego stash to give me a little extra bling.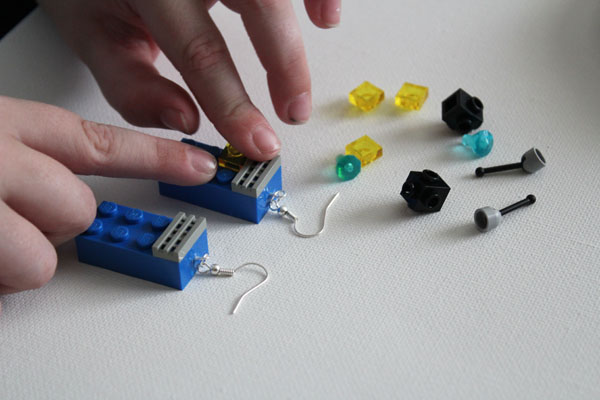 Here are my fully-customized mom-of-boys Lego earrings. Awesome, right?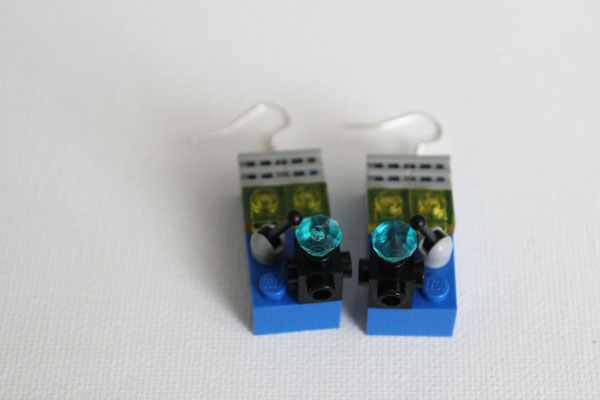 Speaking of awesome, if you're a Lego fan, you should check out my Everything is Awesome shirt tutorial.