I love all of the Potion Bottles that people put out as decor. If you're making some cute potion bottle mantle decor this year, consider adding this fun Halloween box. It give you some different texture, shape, and height to your bottles. And, with the awesome Printable Labels that Jen Goode created, making your potion bottles (and boxes) will be super easy!
All this week I'll be sharing fun and fast crafts you can make using the free Halloween Printable sets created by my friend Jen Goode, and I'll be featuring projects from my other crafty friends using the same printables!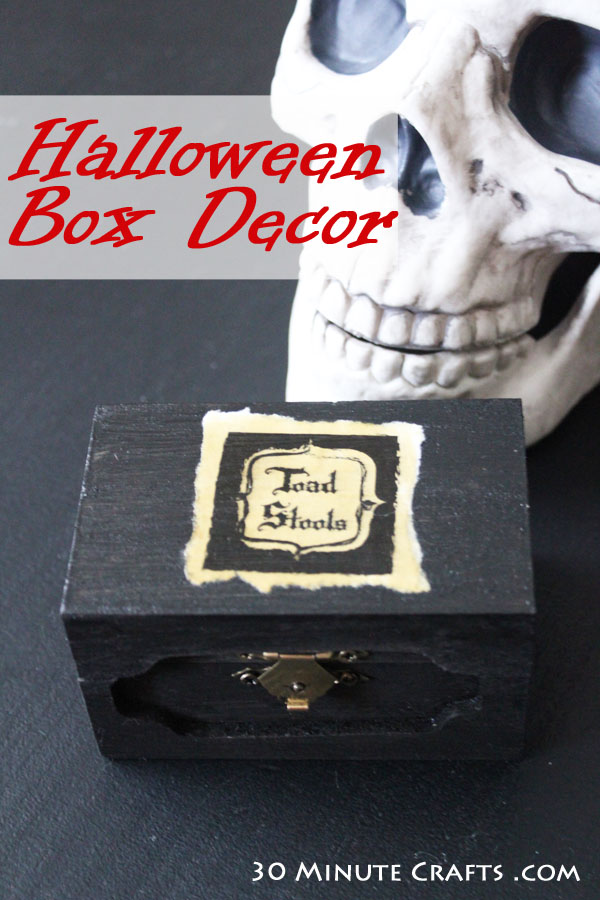 To make this little potion box you'll need:
Wooden Box (from the wood section at the craft store)
Minwax Wood Stain (in Onyx)
Rag
Potion Label Printable
Distress ink (I used Antique Linnen)
Mod Podge Matte
Paint brush
I stained my box with the Minwax Onyx stain when I made my Simple Stained Halloween Candlesticks. It only takes a couple minutes, and then you can let them dry.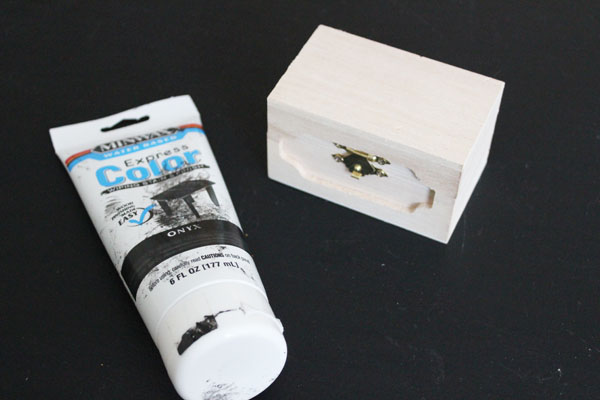 I printed out the potion bottle labels, then tore out the one I wanted to use. I like the torn edge vs. a clean, cut edge.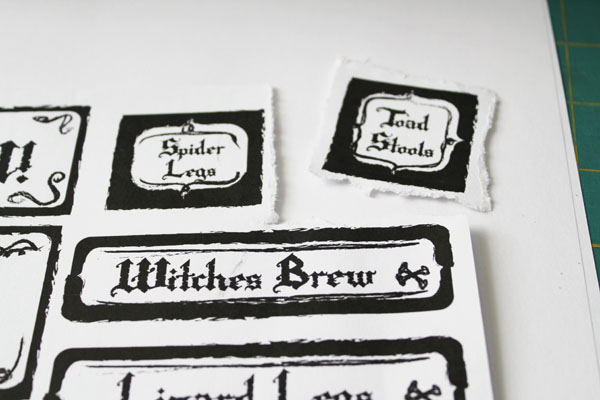 Place right-side-down on the distress ink. Press down to soak in ink. Blow on it to dry.
Put a coat of Mod Podge on the box, then place the label down, then cover with another coat of Mod Podge.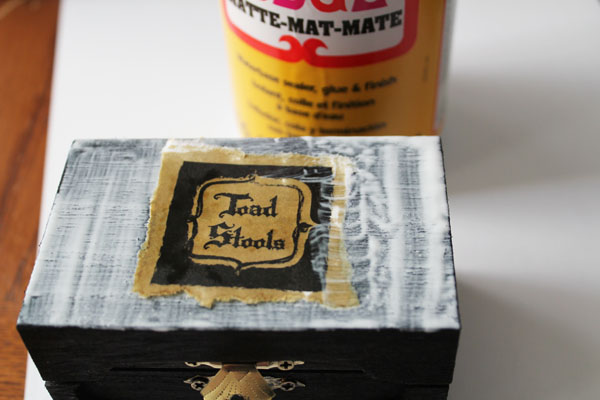 Allow to dry, and your potion ingredient box is done! Make more of different sizes, and make your mantel decor or centerpiece… or pair with skull..
Check out these cute potion bottles you can pair it with: